Sour cream and butter, what can go wrong? Not much. 
Start brewing some coffee because this is the type of cake you will want to have with your morning cup of Joe. Dense and flavorful, this is a pound cake dream. The dairy flavors meld with the cocoa, but it's not overwhelmingly dairy or heavy.
This cake is delicious, super easy, a no-frills classic that you won't tire of. Top it with fresh cream and a few sliced strawberries and you have yourself dessert too. 
Your house will smell heavenly while this bakes, so… make sure to stay milchigs! 
Note:
Make sure to mark clearly that this cake is dairy, as bundt cakes are usually pareve.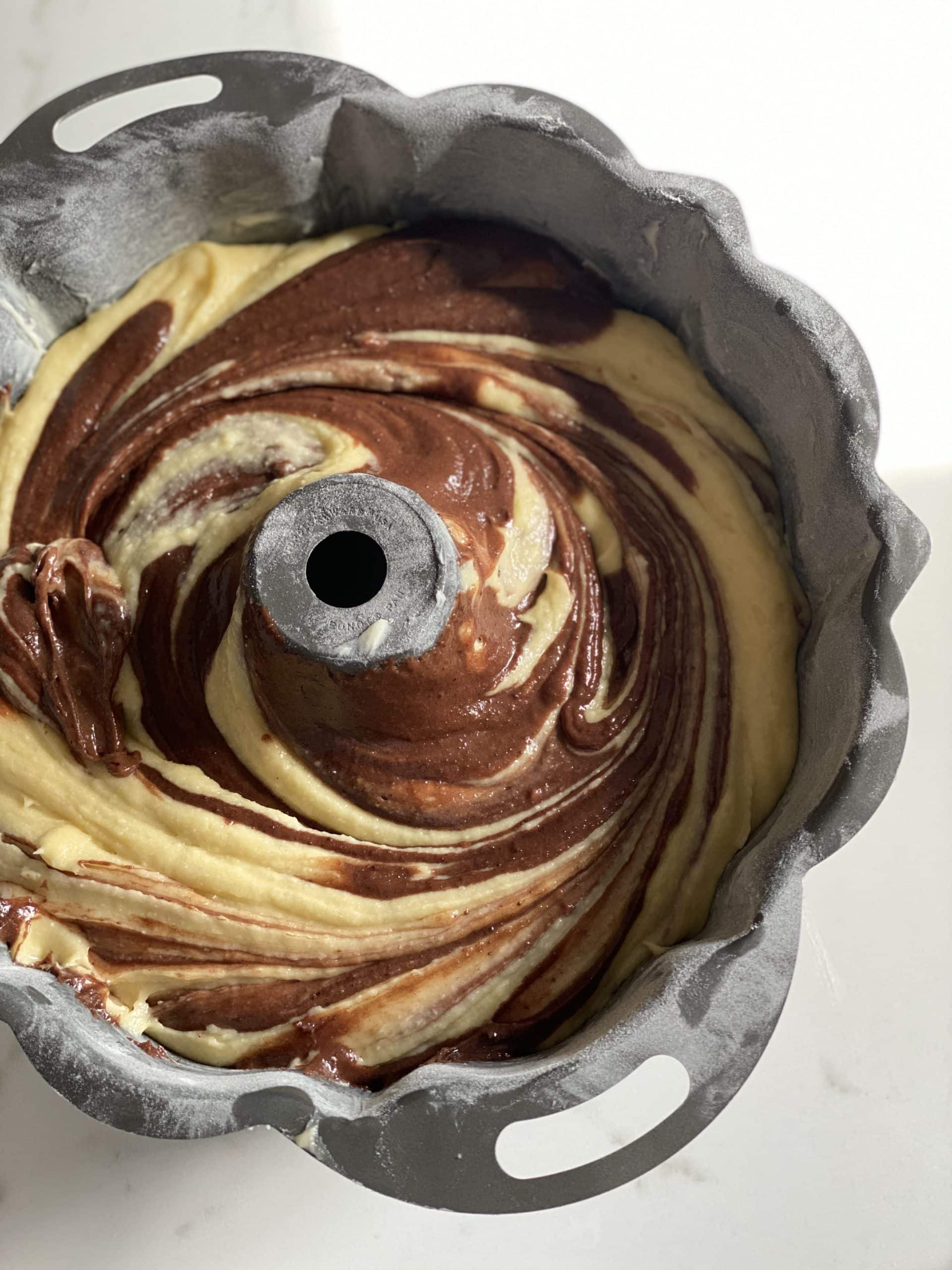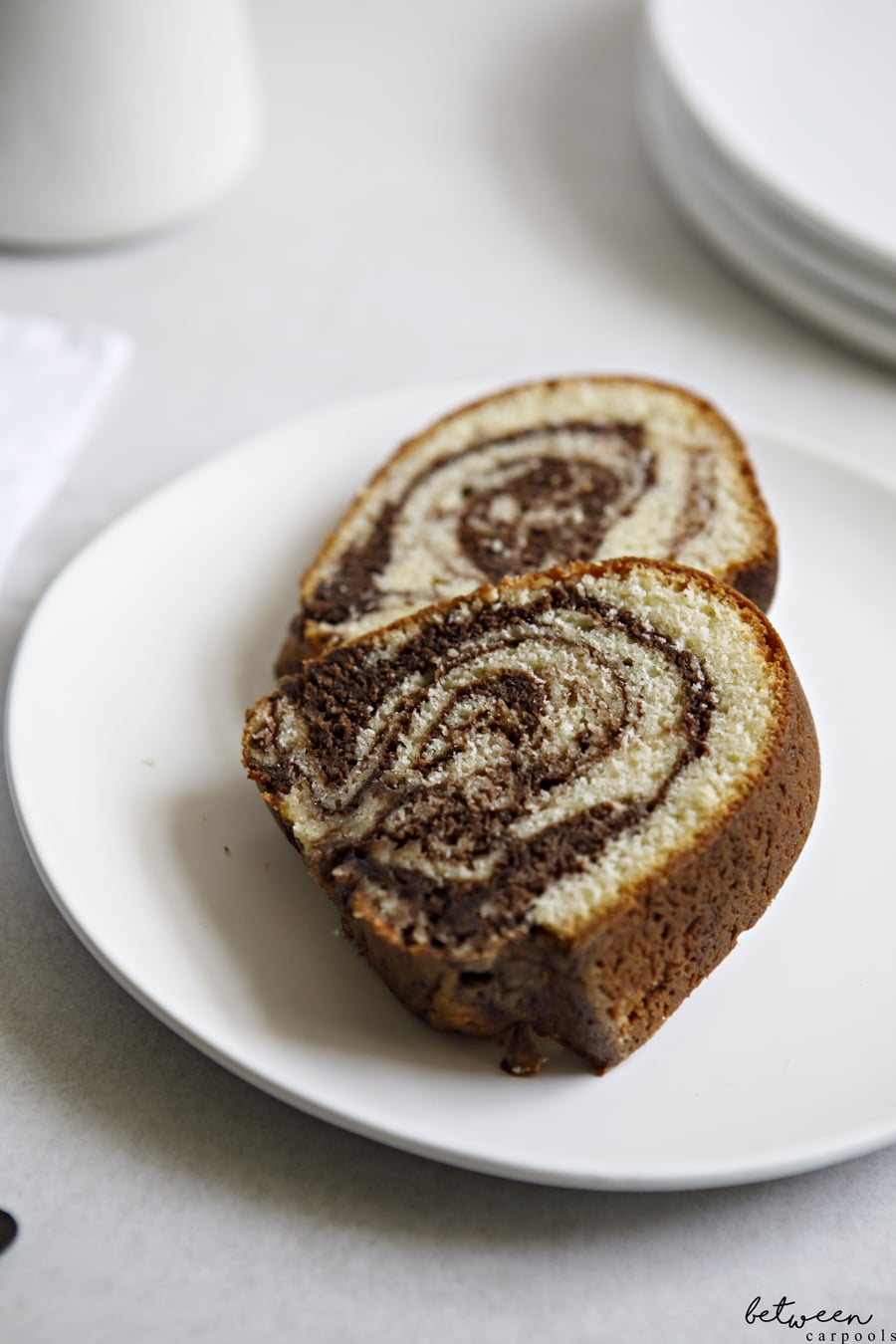 Hot Cocoa Bundt Cake (Dairy)
Ingredients
1 cup butter (2 sticks), softened
2 cups sugar
4 eggs, at room temperature
2 teaspoons vanilla extract
1  ¼ cups sour cream (full fat)
2 ¼  cups flour
2 ½ teaspoons baking powder
1 teaspoon salt
½ cup prepared cocoa mix (either Kemach, or Nesquick or any brand you like)
2 tablespoons hot water
Instructions
Preheat oven to 350⁰F. In the bowl of a stand mixer fitted with the paddle attachment, cream the butter and sugar until light and fluffy. Add one egg at a time, beating well after each addition.
Add sour cream and vanilla extract.
In a small bowl combine flour, baking powder, and salt. Add dry ingredients to the batter, in slow increments, mixing after each addition. Do not overmix.
Grease and flour bundt pan well (read how-to in the notes). Pour ⅔ of the batter into bundt pan.
Add cocoa mix  and hot water to the remaining batter. Mix until combined.
Pour over the batter and marbelize using a fork.
Bake for 1 hour or until a toothpick inserted comes out clean. Wait 10 minutes or so and then invert the cake onto a plate to cool.
Note: 
We have all been there with a delicious cake that won't come out of the pan…it's really annoying.  
The best way to ensure a bundt cake will slide out of the pan easily is to spend that extra minute or so in prepping the pan properly. This is how you do it: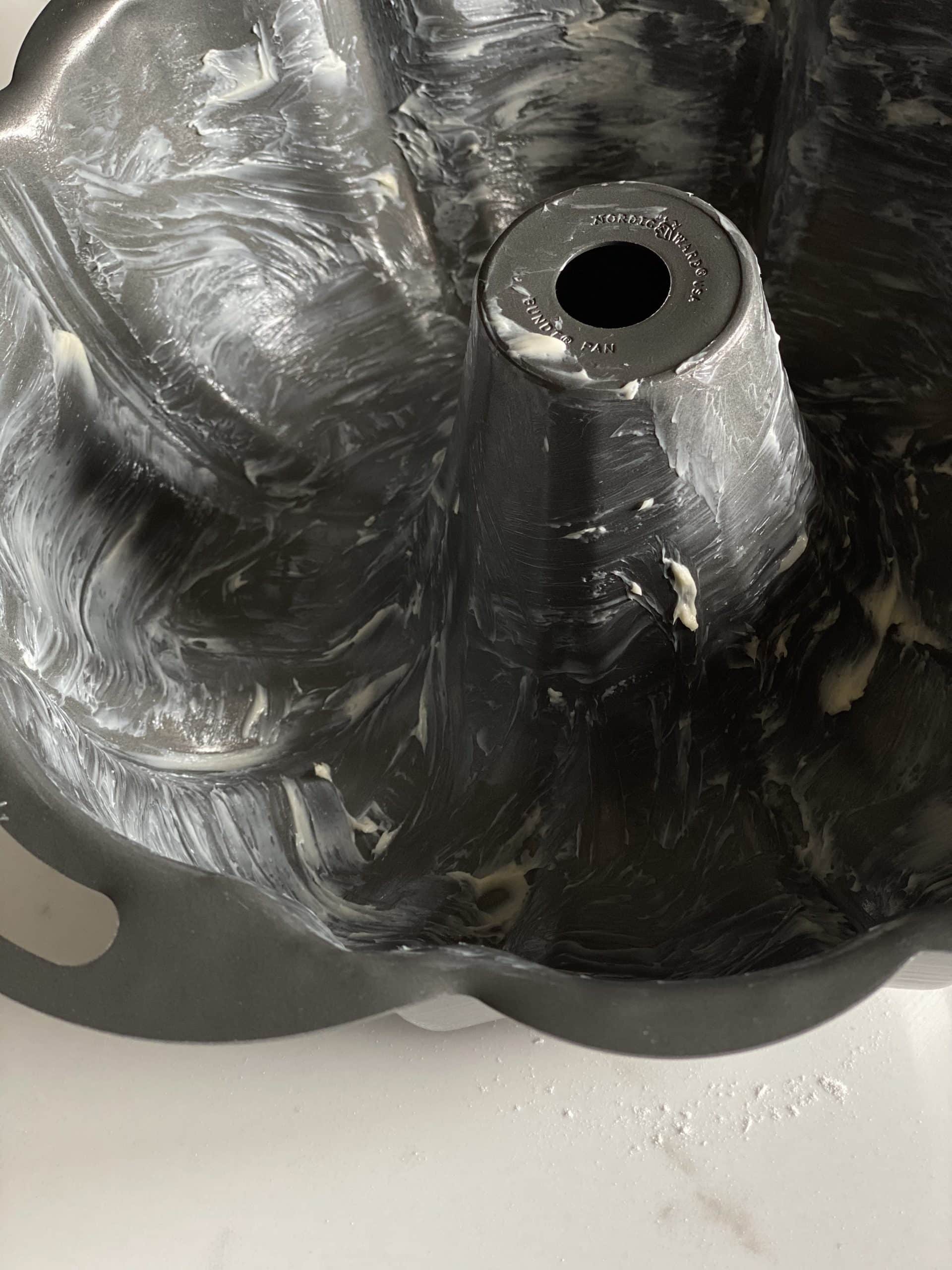 Take about 2 tablespoons of butter (or margarine) and carefully smear it all over the inside of the pan. Make sure to reach all the crevices, the tube part too. I like to use a glove while doing so; it works better.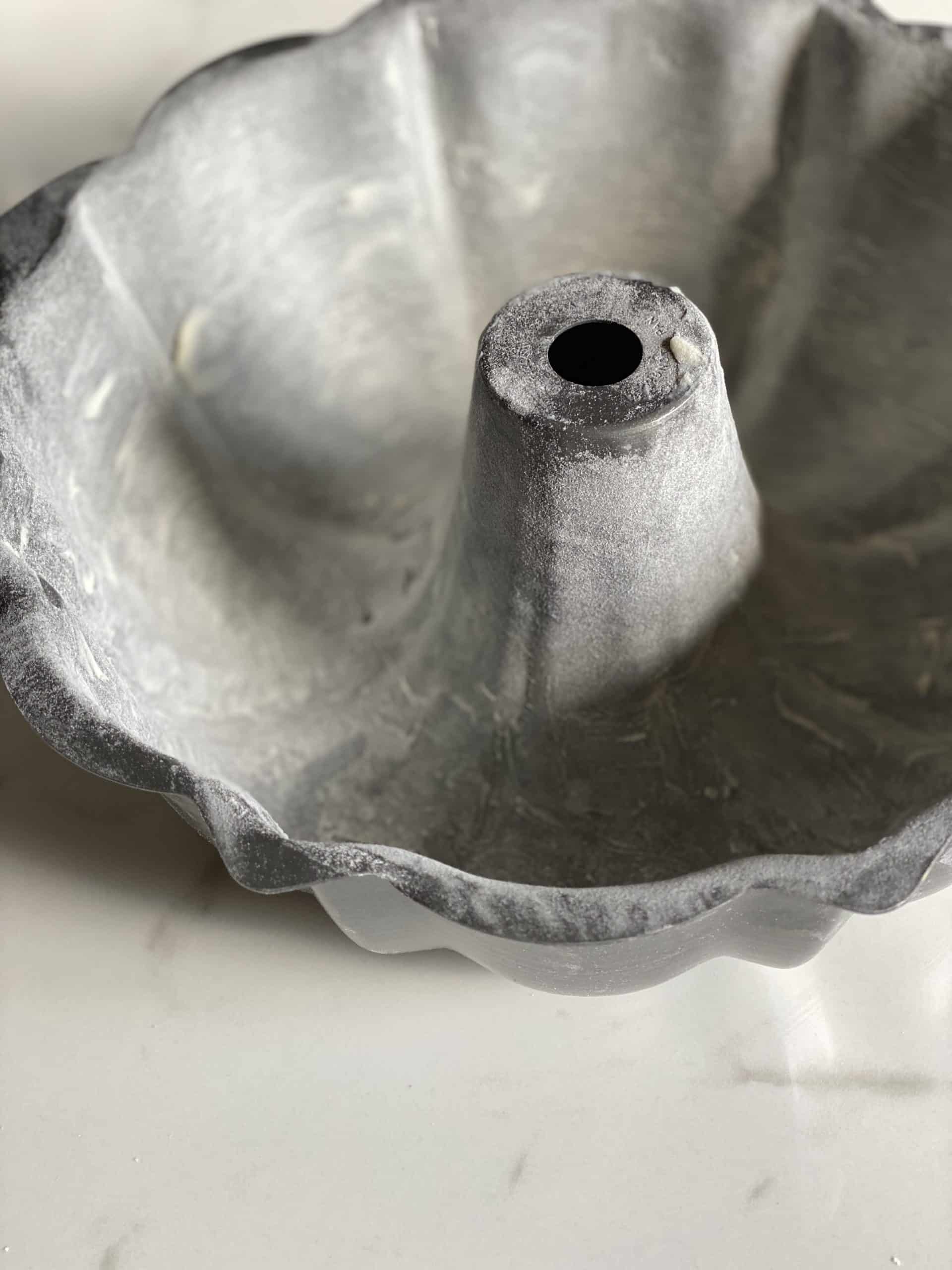 Once that's done, take a few tablespoons of flour and sprinkle it all over the pan. Now, bang out the pan really well on the counter (or inside the sink) and you should be left with a really thin film of flour lining the pan. Now your pan is ready to be filled with batter.