Want to feel light, vibrant and energetic on Pesach?  Take advantage of a week of no flour (except that matzah) and enjoy these light, refreshing meal ideas.
The joke goes that on Sukkos there's nowhere to eat, on Pesach there's nothing to eat, and on Shavuos we're too tired to eat. I beg to differ. Aside from the many beautiful aspects of Pesach, it is also a welcome opportunity to free ourselves from flour-based carbs, enabling us to load our menus with plenty of nutrient-dense proteins, fruits, and vegetables. Packing our days with lots of great proteins along with delicious veggies and fruits can add a wonderful, light feeling to this "Zman Cheiruseinu!" Here are some suggestions for menu planning on both Yom Tov and Chol Hamoed that can keep things vibrant, fresh and interesting.
Breakfast/Lunch Options
-Avocado "Toast"
Make a fresh guacamole with diced red onion, lemon juice, salt, pepper, and chili flakes and spread on a piece of toasty matzah. Make extra for snacking with veggies.
-Egg Whites &  Sliced Avocado
A favorite, light combination for an energizing morning.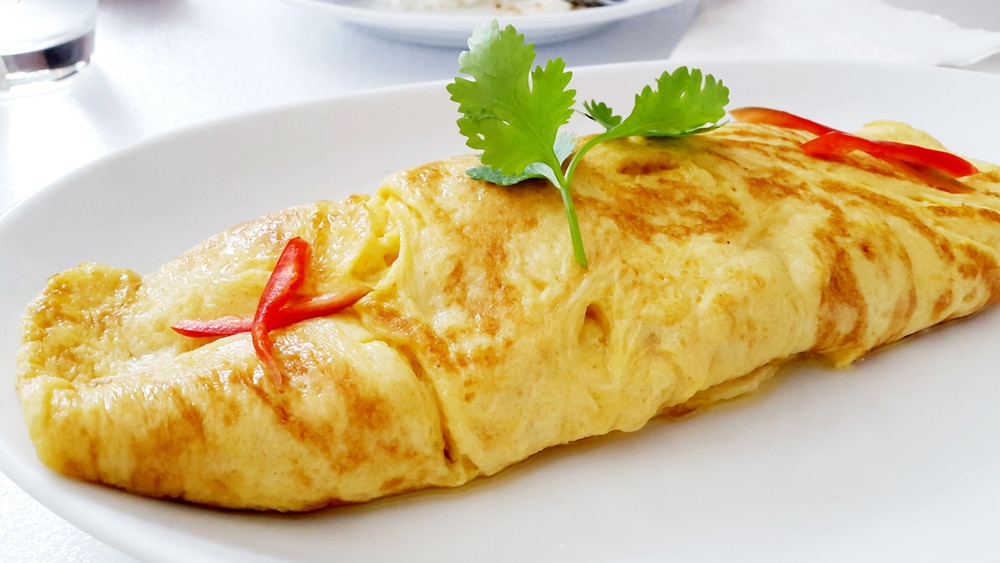 -Spanish Omelette
Dice plenty of brightly colored bell peppers and red onion. Sauté, then add a spiced egg mixture. Chili powder gives a fantastic zing.
-Roasted Veggie Omelette
Repurpose your leftover roasted veggies by adding them  to your morning omelette. Sauté with minced garlic for a few minutes before adding the eggs. Add some baby spinach for extra boost. Favorite veggies include zucchini, mushrooms, peppers, onions, broccoli, cauliflower, and tomatoes. The options are endless.
-Smoothie
If you don't have a Pesachdik blender, you can use an immersion blender or even a food processor. This can also be made into a bowl topped with nuts, seeds and chia.
-Cottage Cheese & Fruit
Watermelon, honeydew, cantaloupe, blueberries, pineapple, frozen strawberries, peaches, or plums are all wonderful with cottage cheese. Have fun choosing different variations.
-Yogurt "Parfait"
Layer yogurt of choice with desired fruit and drizzle with silan. Instead of granola, use crushed almonds, walnuts, pecans, and pumpkin seeds as a delicious alternative. Toast your nut mixture with some silan and a dash of cinnamon for really good flavor.
Some More Lunch Options: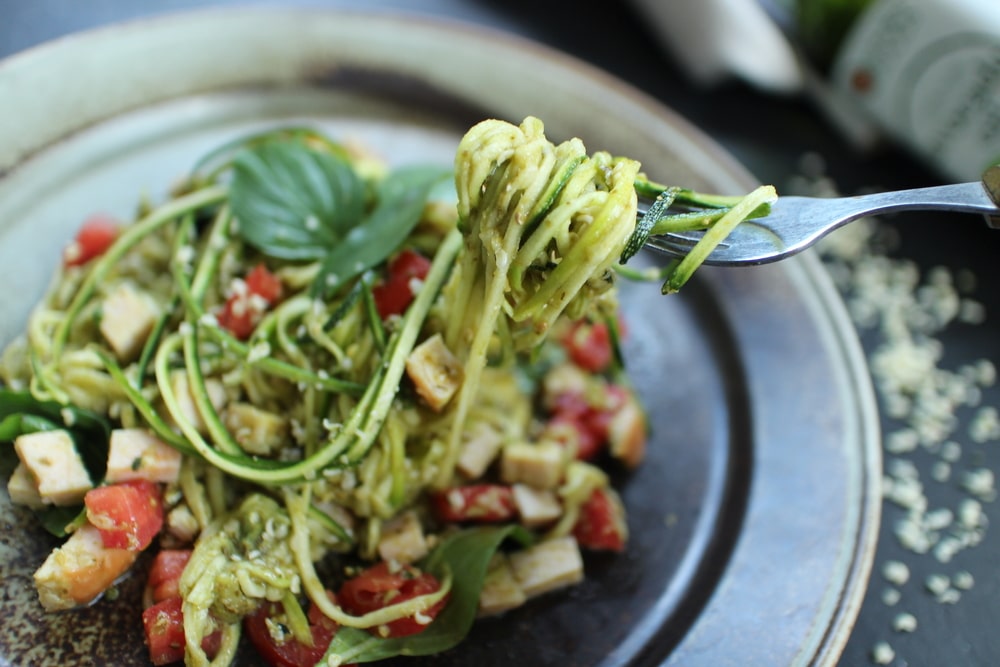 -Zoodles
Zoodles are the new noodles. My favorite combos are with pesto, sun-dried tomato dip, olive oil and spices, or classic mozzarella and marinara. Zucchini can also be made into 'manicotti' and filled with bolognese sauce for a satiating dinner.
-Salads
Salads need a base, accessories, some crunch and a great dressing. Having some dressings in the fridge makes it a snap to toss together a salad. Preparing nut/seed mixtures in advance really helps too. Some of my favorites are garlicky pumpkin & sunflower seeds or toasted cashews spiced with hot paprika. Mix up your salads by using different bases such as kale, coleslaw mix, shredded purple cabbage, baby spinach or mesclun. Reuse your roasted veggies (again!) to keep things interesting and add a protein (like feta, hard-boiled egg or turkey breast) to make it a complete meal.
Dinners
The basic dinner formula is protein, carb and vegetable. Having a raw veggie platter to put out while finishing the last touches of supper is great for everyone. Use one of the fridge dressings or leftover pesto for delicious dipping. Meanwhile, keeping dinners light, fresh and simple is key.
Some Protein Ideas: (adapt for Pesach as needed)
Sheet Pan Chicken & Vegetables
Herbed Grilled Chicken Skewers
Veggie Chicken Skewers
Smoky Smothered Chicken Kabobs- Link
Chicken Salad-Link
Roasted Tomato & Shallots Chicken
Zoodle Bolognese
Some Veggie Carb Ideas:
Smoky Sweet Potato Fries
Sweet Potato "Chips"
Thyme Roasted Potatoes
Garlic Rosemary Potatoes
Garlic Confit Mashed Potatoes
Hasselback Potatoes
Tomato Roasted Potatoes
Some Veggie Ideas:
Salads & Slaws
Honey Garlic Cauliflower
Cauliflower Popcorn
Crispy Broccoli
Asian Broccoli
Garlic Mushrooms
Veggie Skewers
Zucchini "Chips"
Sauteed Zucchini Sticks
Spicy Zucchini Sticks
Tomato Basil Zucchini
Roasted Baby Peppers
Roasted Balsamic Peppers
Rainbow Peppers
Roasted Baby Radish
Roasted Green Mix
Dijon Onions
*During the year, I use all of Trader Joe's salts and spice blends to give life to roasted veggies. Preparing garlic or onion salt in advance can add a lot. Simply mix three parts salt with one part garlic or onion powder. Feel free to pre-add the pepper too so it can easily be sprinkled onto a sheet of veggies all at once.
Sweets
Blondies, brownies, macarons oh my! Need to satisfy those sweet cravings? Check out this article here for a bunch of chametz-free, light sweet treats. Additionally, dark chocolate almond clusters or the chocolate almond butter bark from Naomi Nachman's cookbook "Perfect for Pesach" are excellent choices. If you want to go for the chocolate itself, be sure to first set aside the amount you want to eat, put the rest of the bar away, and then savor and enjoy!
What are your favorite healthy Yom Tov eats?