Easier on the stomach even for those who don't have a gluten free diet, this risotto still has the classic Shabbos taste!
We got this recipe from our friend who got it from her friend, who got it from her friend who created it because she wanted a lighter cholent.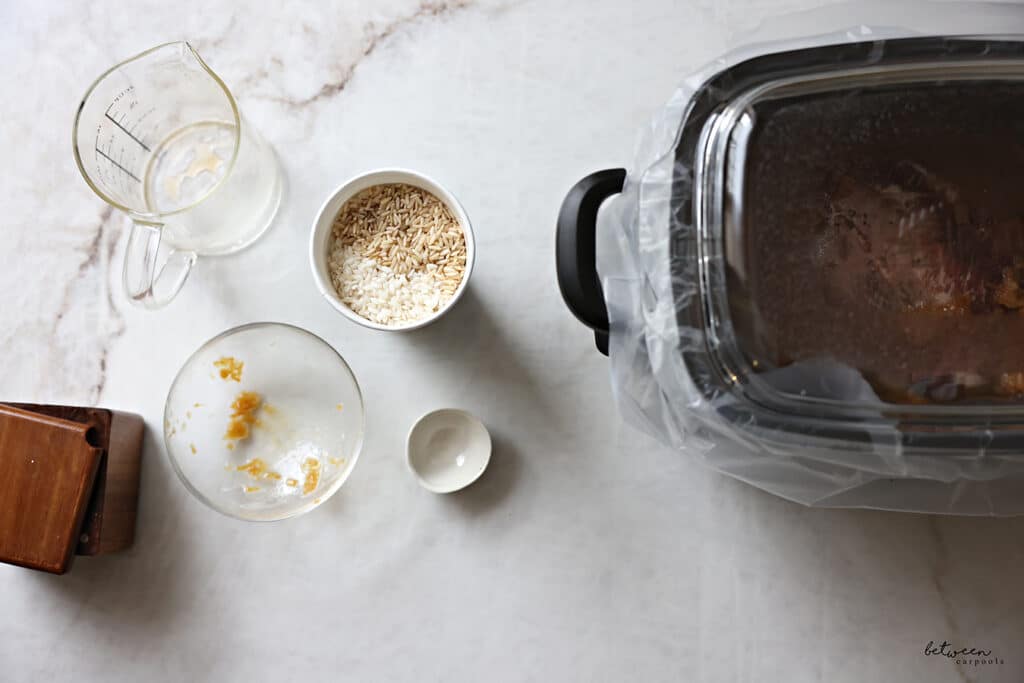 While some of us were skeptical, we agreed to give it a try.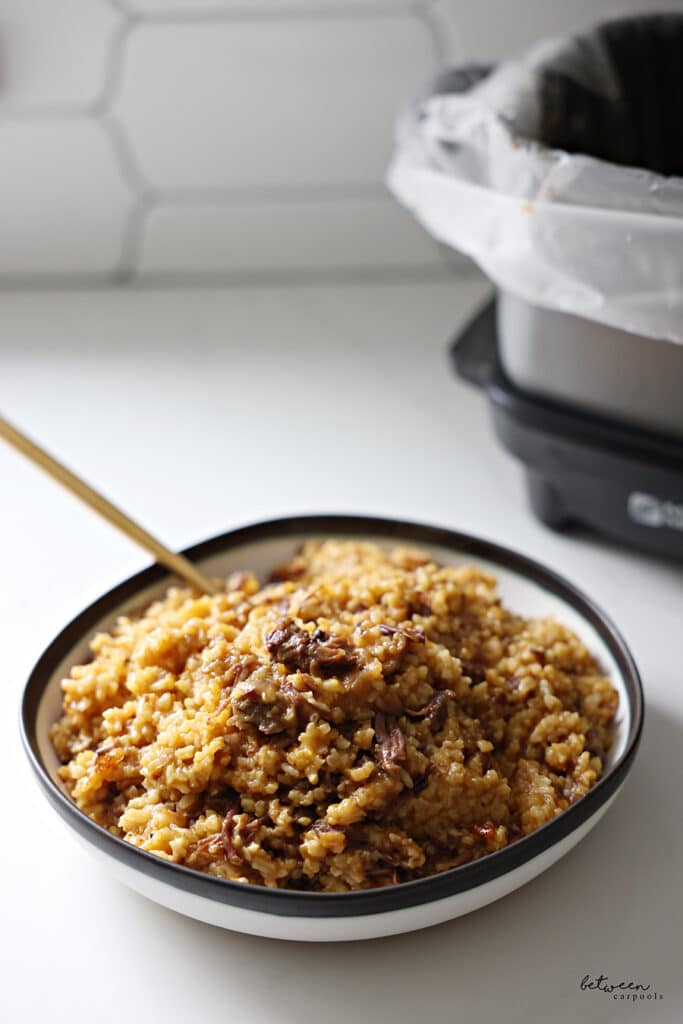 You know what? When the guys request "the new kind of cholent you made last week" to be made again, it's a winner!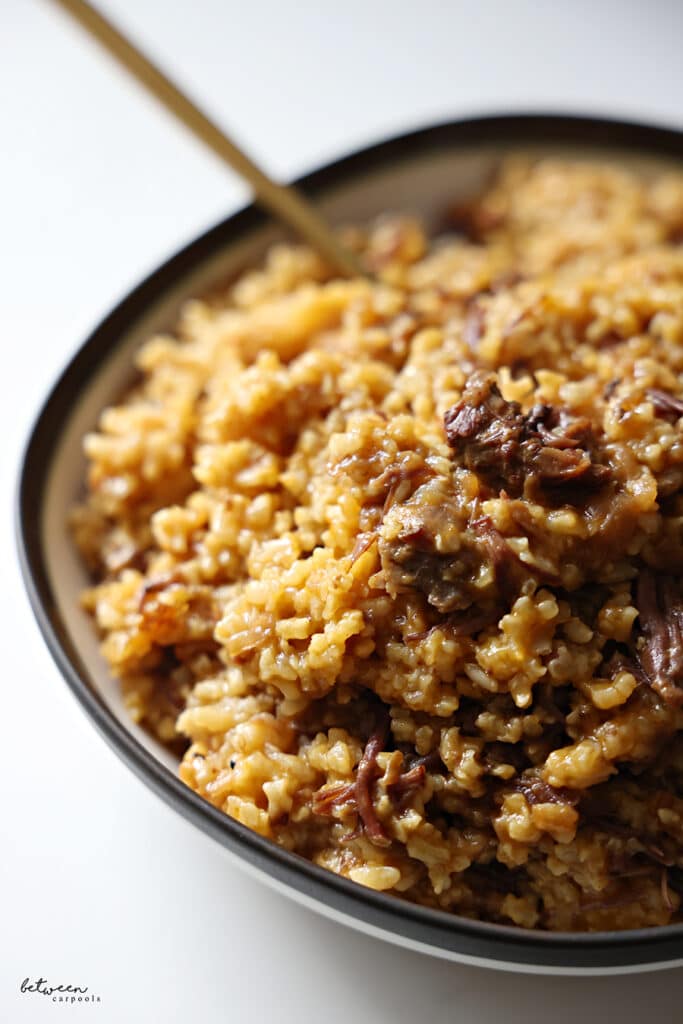 And the super simple prep makes it a perfect fit for Between Carpools.
Gluten Free Beef Risotto
Ingredients
½ to 1

lb

sautéed onions

(Frozen onion cubes work very well)

4

cups

chicken or vegetable broth

1-2

lbs

cheek meat

¾

cup

arborio rice

¼

cup

brown rice

1

cup

water

¼

tsp

Black pepper

½

tsp

salt
Instructions
Place onions, meat and broth in a slow cooker on low. Cook for 6-10 hours.

Add rice and water and cook for at least 2 more hours.

When serving for the first time, adjust seasoning to your family's taste. Keep this in mind for future weeks.
When preparing for Shabbos, do the first step on Friday morning.
When preparing for Shabbos, add the rice and water immediately before Shabbos.
Notes
Our friend prepares lots of sautéed onions at a time (try our oven method) and freezes them in one pound containers.
FOR EXCLUSIVE CONTENT AND A PEEK BEHIND THE SCENES, MAKE SURE TO JOIN OUR WHATSAPP STATUS HERE. JOIN OUR WHATSAPP GROUP AND WE'LL LET YOU KNOW WHEN A NEW POST IS UP!