Looking to buy a bed and frame but don't want to spend a lot? Here's where to get the best deal.
Here's two little bed secrets that could save you lots of money.
Did you know that memory foam mattresses are really comfortable? And really affordable? I looked for budget mattresses when furnishing a summer home back in June, but we loved the memory foam mattresses so much, they'd definitely be suitable and comfy for all year. I bought these

6-inch memory foam mattress

for the kids. They come in different thicknesses (6, 8, 10, and 12-inch), so it's easy to upgrade. Here's

a 12-inch memory foam full mattress

for adults that feels luxurious. No one will believe the price tag!
What about a cute bed frame? I'm not a fan of typical frames and box springs. Frames are ugly, and those dust ruffles always need to be on straight to cover them up. Ditto with the box spring. Why spend money on something that has no use? These Modway bed frames are so cute for any kid's room. I consider them a super find. They're affordable and they come in lots of cute colors and all sizes. You can place the mattress right on the frame. I used pink bed frames in the girls room, and the boys each got red, blue, and yellow. They come assembled (larger sizes need minor things screwed together), so no worries if you're not handy.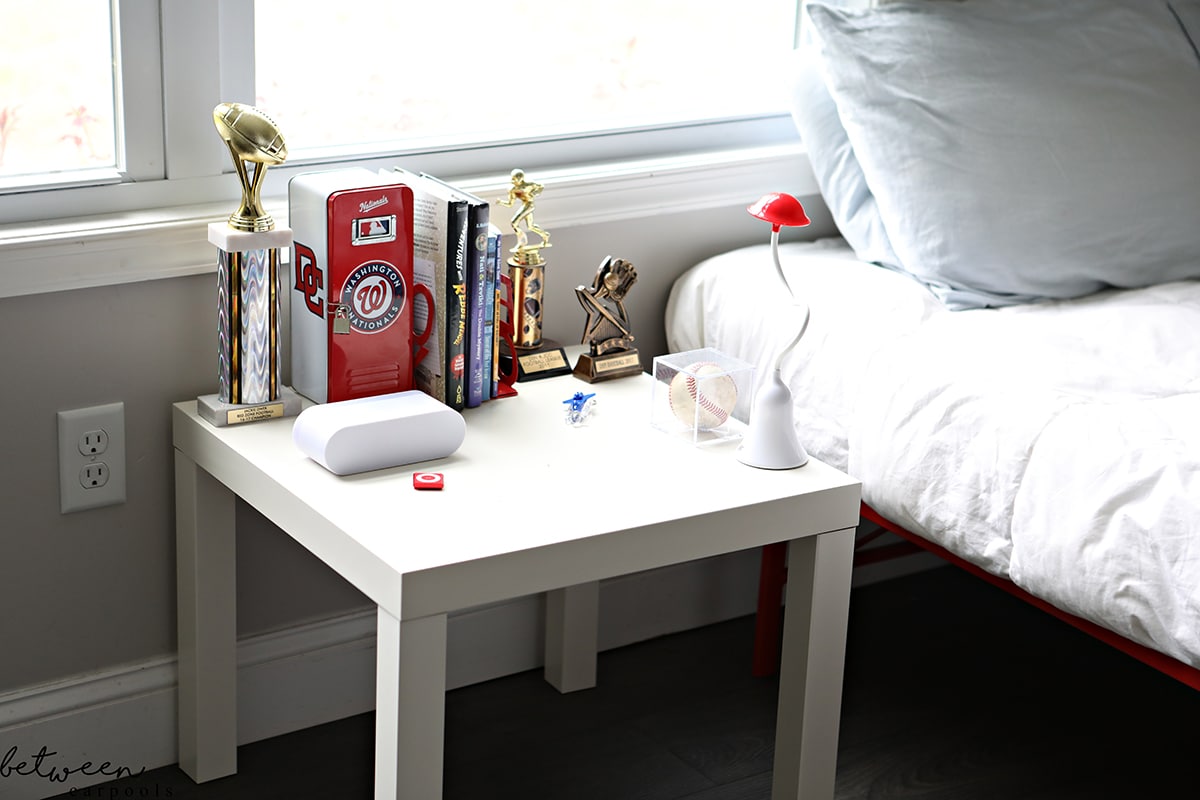 For more affordable decor-for-dollars, add accents with functional accessories in the color of the bed frame. A reading lamp, book ends, and a safe (this type is also good but we got ours from Five Below) to keep their valuable "stuff" works for my kids. (And yes, iPod Shuffles also come in their fav color…good to keep in mind for Chanukah. They're tiny, though, so those are only recommended for really responsible kids).