Looking to buy a bed and frame but don't want to spend a lot? Here's where to get the best deal.

UPDATED IN 2023
Here's two little bed secrets that could save you lots of money.
Did you know that memory foam mattresses are really comfortable? And really affordable? A few years back, I was looking for budget mattresses when furnishing a summer home, but we loved the memory foam mattresses so much, we thought they'd definitely be suitable and comfy for all year. I had bought these

6-inch memory foam mattress

for the kids. They come in different thicknesses (6, 8, 10, and 12-inch), so it's easy to upgrade. Here's

a 12-inch memory foam full mattress

for adults that feels luxurious. No one will believe the price tag! (Nowadays, I keep these mattresses in the attic and bring them down when I need extra beds for guests – we also bring them to the Sukkah since they're light enough to carry in and out).

What about a cute bed frame? I'm not a fan of typical frames and box springs. Frames are ugly, and those dust ruffles always need to be on straight to cover them up. Ditto with the box spring. Why spend money on something that has no use? These Modway bed frames are so cute and minimalistic for any kid's room. They're affordable and they come in lots of cute colors and all sizes. They're also great for guests. Keep them folded in the attic and bring them down when you need them. You can place the mattress right on the frame. They come assembled (larger sizes need minor things screwed together), so no worries if you're not handy.

One BCP reader @annayolkut also recommended these cute bed frames which look even nicer are another well-priced option (but are not foldable). She says, "So so easy and affordable and looks so much better than the naked box spring! Feels very sturdy. The fabric isn't particularly soft or high end but you aren't touching it. The made bed looks 10000 times cuter."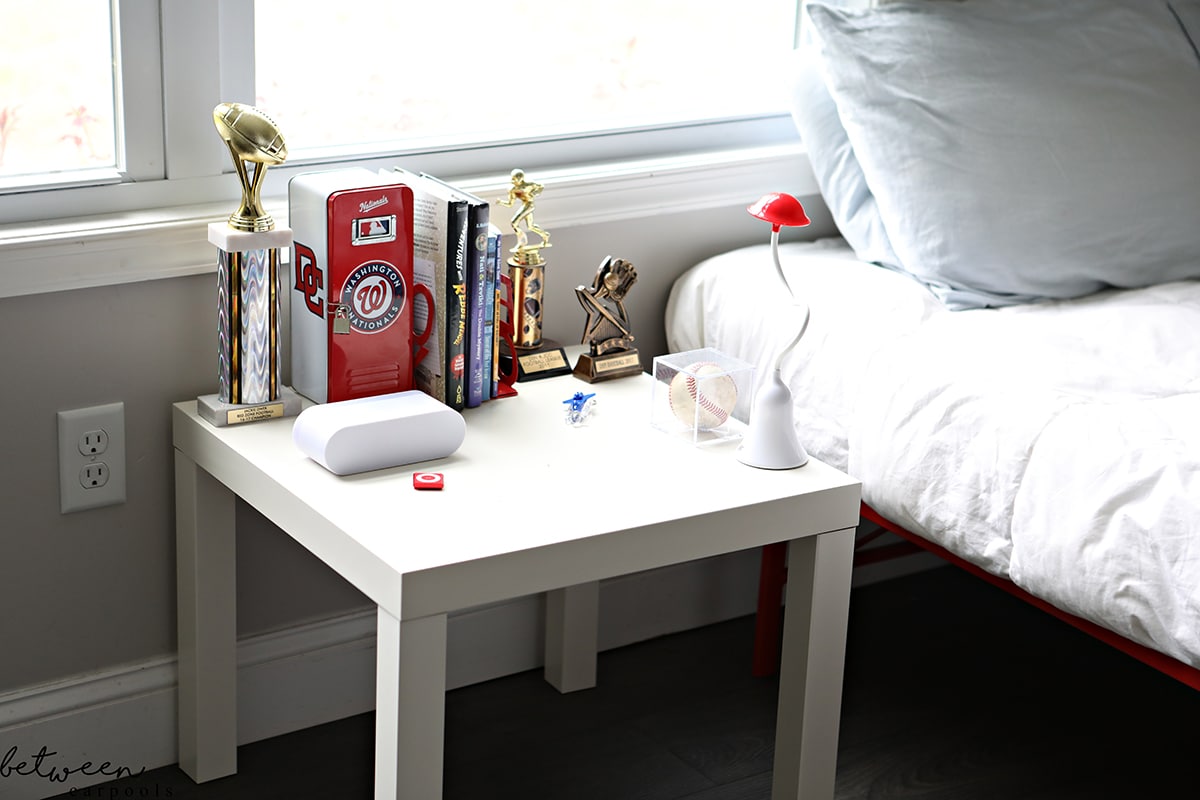 For more affordable decor-for-dollars, add accents with functional accessories in the color of the bed frame.  Some ideas: A reading lamp, book ends, and a safe to keep their valuable "stuff" works.