Upgrade your side dish this Yom Tov with Roasted Vegetables Rice.
Side dishes. It's the one dish that comes as an afterthought for most. And while you can totally serve plain rice, there is always something about serving things a bit upgraded for Yom Tov. 
This one even reheats nicely! And you can even make it using your leftover plain rice from the night before.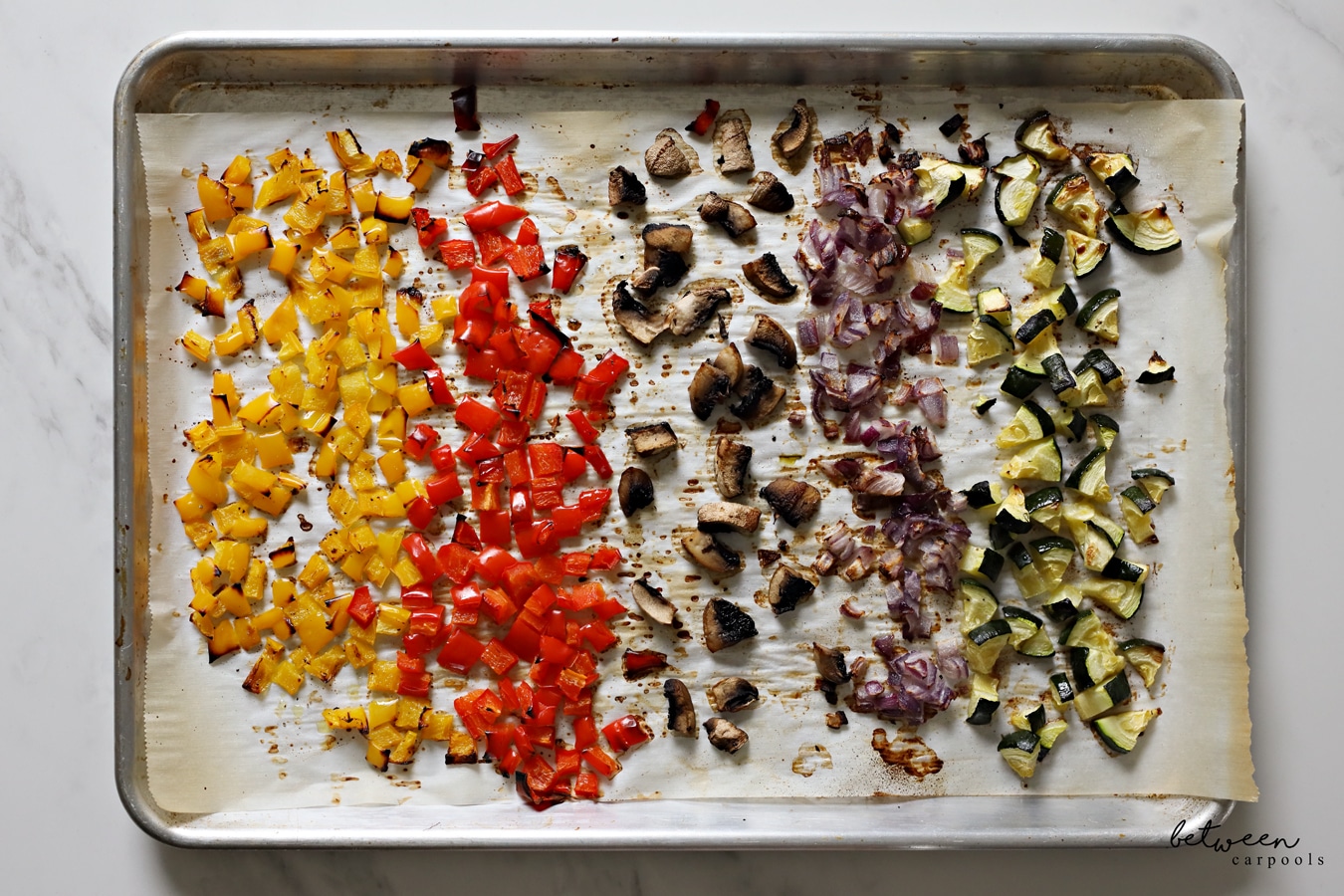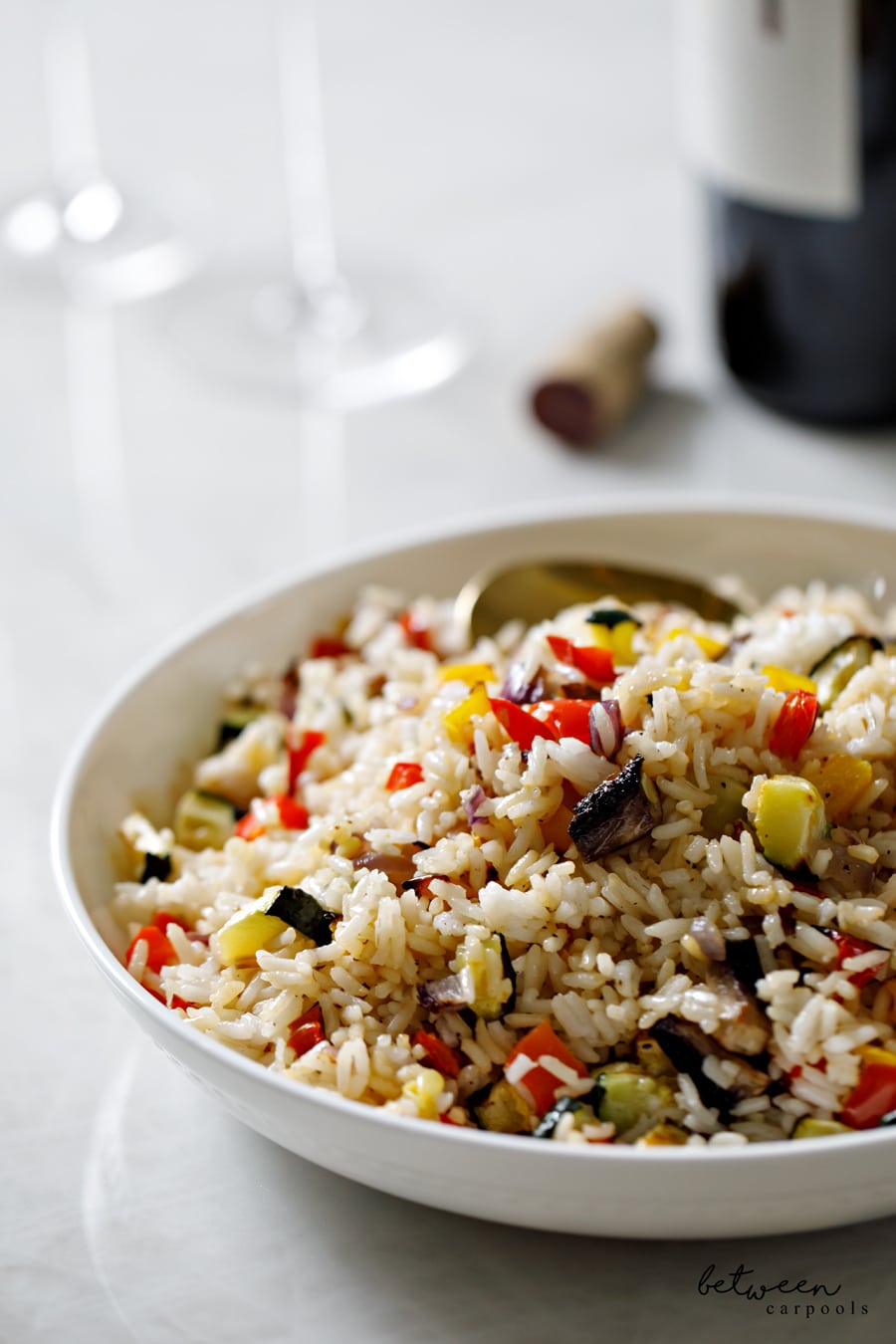 Roasted Vegetables Rice
Ingredients
Vegetables:
1 small squash, diced
¼ red onion, diced
1 red pepper, diced
1 yellow pepper, diced
4-5 mushrooms, cut into chunks
Salt and black pepper, for sprinkling
3 tablespoons olive oil
Rice:
2 ½ cups cooked rice
2 teaspoons soy sauce
½ teaspoon kosher salt
1 tablespoon oil
½ teaspoon sugar
¼ teaspoon black pepper
Instructions
Preheat oven to 425F.
Grease a baking sheet. Add all vegetables and sprinkle with salt and pepper. Drizzle with olive oil and toss to combine. Roast for 15-20 minutes, until vegetables are soft and browned at the edges.
Toss vegetables with rice, soy sauce, salt, oil, sugar, and black pepper.