Never liked cauliflower rice before? Finally, a dish where it's really, really food.
You'll even want to eat the leftovers.
It all started when I had a guest whom I knew would appreciate a cauliflower rice dish. I started off by sautéing an onion…because onions simply make things like cauliflower rice (or quinoa, like in this post) taste amazing.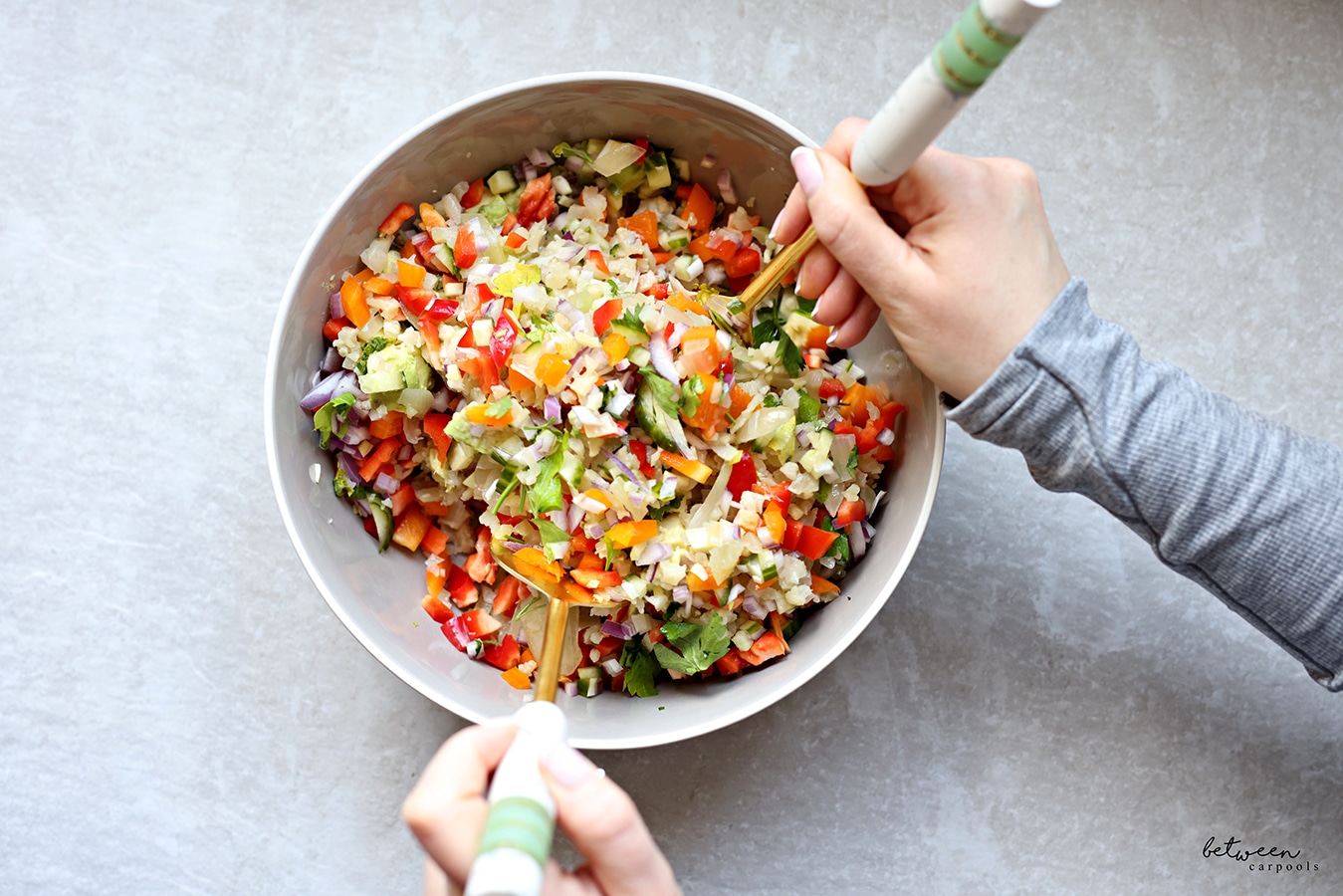 The rest of the salad is just filled with lots of fresh, crisp, chopped veggies. You can make the whole thing ahead of time.
Whether you mix the whole salad together ahead of time, or keep the components separate and mix fresh, it doesn't matter. Just add the avocado fresh.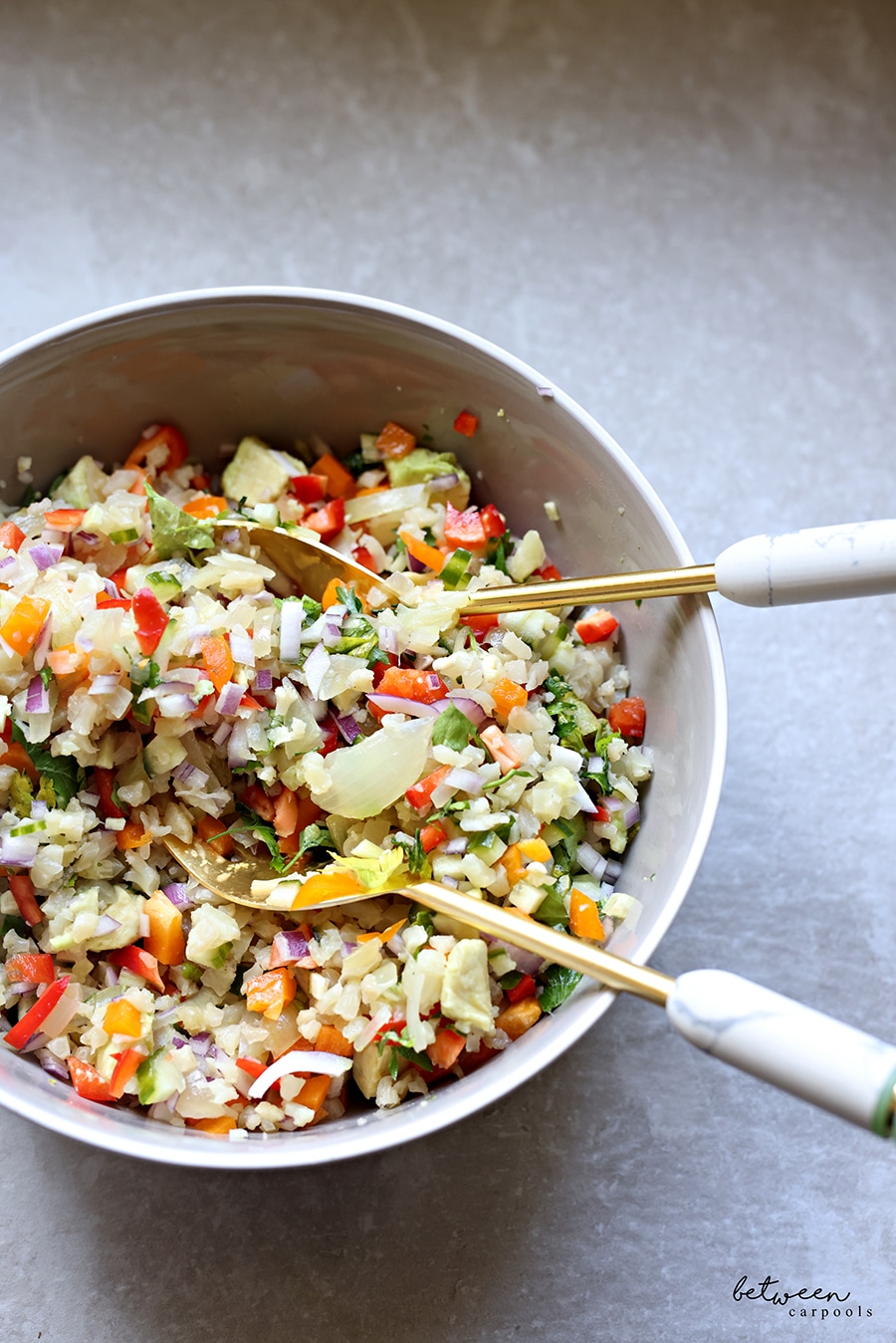 It's dressed with simply salt and a little lemon. Doesn't need anything else!

Cauliflower Rice & Avocado Salad
So fresh and simply good.
Ingredients
1-2 Tbsp oil
1 large onion, finely diced
1 bag cauliflower rice
Salt, to taste
½ English cucumber
½ small red onion, finely diced
1 red pepper, finely diced (or ½ red and ½ orange)
1 avocado, diced
½ cup fresh parsley, chopped
Juice of 1 lemon
Instructions
Heat oil in a saute pan over low heat. Cook until onion is soft and golden, 7-10 minutes.
Add cauliflower rice and continue to cook until rice is warmed through. Season with salt.
Add cucumber, red onion, pepper, avocado, parsley, lemon and enjoy.
FOR EXCLUSIVE CONTENT AND A PEEK BEHIND THE SCENES, MAKE SURE TO JOIN OUR WHATSAPP STATUS HERE.