Let's put the joy, meaning and fulfillment into our Pesach cleaning.
We are all doing it anyway, and getting so much sechar in the process, we may as well make the most of it and turn the experience into a positive one all around. 
I have surprisingly fond memories of Pesach cleaning growing up. This is surprisingly, because cleaning and similarly domestic activities are not exactly my strong point. I am one of those non-balebustes who dread, procrastinate or otherwise neglect all of the nitty gritties of housekeeping.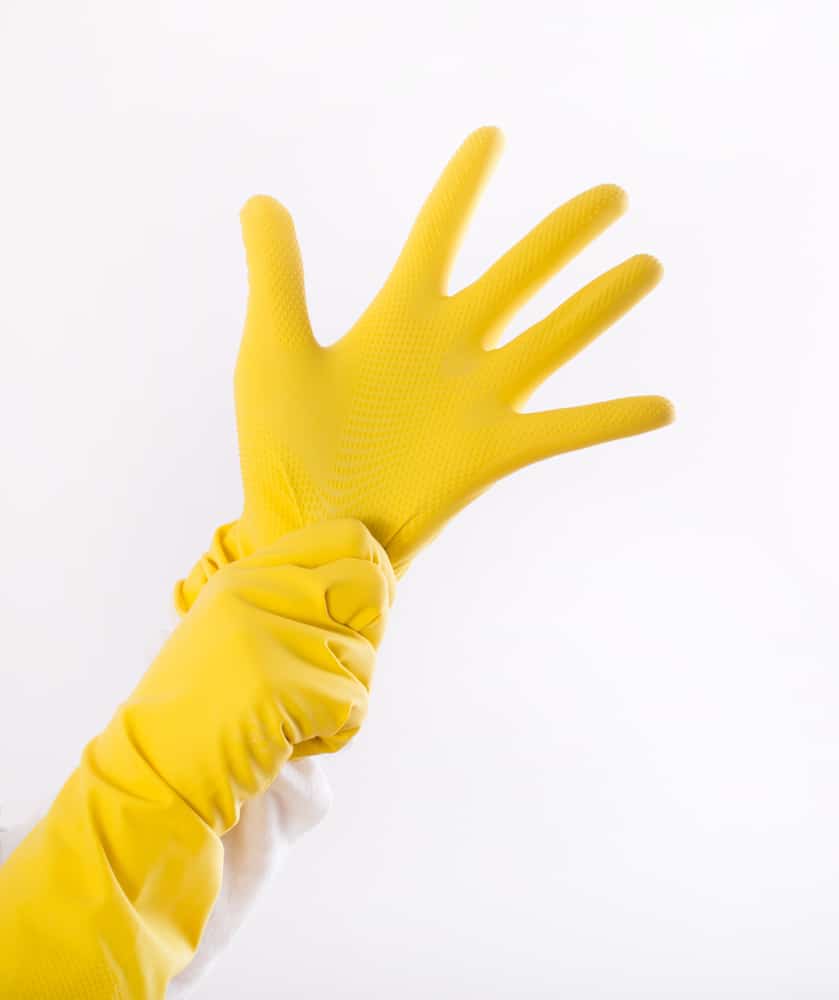 And yet, I have these great memories, because my mother managed to make it an experience to enjoy, as opposed to a chore to endure. I'm sure there were hardships also, but that is the beauty of memories. As long as the bad ones weren't too traumatic, it's the warm and fuzzy ones that actually remain, to be looked back upon with nostalgia. When I think of Pesach cleaning as a teen, I can remember my sides aching from laughter more than from backbreaking labor. You too can make Pesach cleaning an all-around positive experience for your family! Here are some tips to help you get started. 
Start from a Place of Joy


Pesach cleaning can loom large and scary, stressing you out just thinking about it. That stress will color your feeling towards the task at hand and your attitude will influence how the rest of your family approaches cleaning. So off the bat, work on changing that. See it not as a drudge but as an exciting challenge, a race against time that is to be approached with adrenaline, excitement and the power of a can-do attitude. It's an exercise I've adopted when faced with the scary whiteness of a blank screen. Instead of seeing only the overwhelming task ahead of me, I work on seeing the promise and potential and getting excited about that. Your home is your blank slate. Go for it!

Stay inspired


There's little time for anything but cleaning during this season. The good news is that most of your cleaning is mindless work. Stock up on shiurim, podcasts, etc.  about Pesach, or life in general, and listen as you plunge those toothpicks again and again into the crumb-laden depths of your refrigerator gaskets.

Keep your eye on the big picture


I'm a big believer in parenting from a future perspective, not only out of desperation to get through the present. (I said believer, not practicer. It isn't easy!) It's important to focus on the values and character you want them to acquire, not only on getting them to do what needs to be done so that you can survive this particular moment. This can be hard when it comes to Pesach cleaning because there is just so much to do, so little time in which to do it, and the focus can easily become about powering through and getting the job done, no matter what. Don't let that happen to you! Look at this time too as a great chinuch opportunity, where you can imbibe your children with positive values and important life skills through the sprays and the suds. There are some ideas mentioned below, such as encouraging teamwork, building self-esteem and motivation, and maintaining their simchah shel mitzvah even when the mitzvah is a more challenging one. But I am sure that you, knowing your children, can come up with many more ways to help your family grow through the cleaning, not only clean through the cleaning.

Play to your children's strengths


When you give your children input into what type of jobs they enjoy and are good at, they will own their responsibilities much better. It's not just about letting them choose, and then getting frustrated when they all choose the easy jobs before running out to play. It's about strategizing how to best utilize their own unique strengths and preferences so that they can feel most satisfied with their work, thereby decreasing burnout. One aspect of avodas perach was the fact that Pharaoh gave the women men's work and the men women's work. Doing work for which you are unsuited is a struggle in its own right, and takes any potential joy out of the job. One teen is great with the kids, let him be tasked with entertaining the little ones far, far out of the way of the cleaners. Little Miss Organizer can tackle the playroom closet, while Mr. Muscles can take apart the table legs and release those poor crumbs in captivity. Just be wary of delegating the seforim shelves to Rabbi Talmid-Chochom-in-training and the photo albums to Princess Nostalgia; you may never see them again.

Let them feel the satisfaction of a job well done


See Pesach cleaning as an opportunity to teach your children the value of hard work and the satisfaction of taking a project and seeing it through to completion. Work alongside them until they get the hang of what they should be doing, gently guiding them, and then let them finish on their own. Praise their work, giving careful, warm critique only when absolutely necessary. If they really didn't do a great job and you plan to redo it, don't let them see you redoing their work. It is crushing. Instead of giving them a bunch of small things to do, scurrying from place to place, give them one larger project to tackle, so that they can feel that rewarding sense of accomplishment when they are finished. My mother used to keep a Pesach cleaning checklist, and we would check off each task as we completed it. Some years, she would allow us to put our initials next to the jobs that we did. This was a greater incentive than any treat she could have given us, because it really allowed us to feel pride in what we did.

Encourage teamwork


Delegate the work in a way that your children learn to work well together. Give them projects to complete with a sibling, where they each depend on the other's work to accomplish their own. Have them work together toward specific goals and compliment their team spirit when they are working well together. Make sure not to pit them against each other, by making comments like, "Blima finished her room in three hours; why is it taking you three days?" Or, "Moishy tells me you didn't really clean the drawer I asked you to. Did you lie to me when you said you finished it?" So many of my memories are so warm because of the camaraderie we shared as my family cleaned together. My sisters and I shared many laughs as we went about the process of cleaning in our own zany way. Give your kids that gift!

Make traditions


Pesach is all about the tradition, so why not extend that to Pesach cleaning too? Make memories with your family that they will pass onto their children, or at the very least tell over to them with nostalgia. One of our traditions growing up involved a tablecloth spread over the kitchen floor on bedikas chometz night, with a final chometzdik meal of Tradition soups (a big treat in our house!) It wasn't necessarily something we did every year, but it did stick. "Pizza Rice" is another pre-Pesach tradition, and I believe it is my mother's own invention. It was a supper she made before Pesach, when we craved our beloved pasta. Today, I serve it all year round and it is my children's favorite dish. A family I know holds an official ribbon cutting ceremony when they launch their Pesach cleaning operation. The entire family gathers around; there are speeches from both mother and father, and the traditional oversized scissor and red ribbon. Refreshments follow of course. This usually takes place the Sunday morning after Purim, after which they spend the entire day cleaning, starting with a bang whose motivation reverberates for the next few weeks. They have been doing this for years, and now several of their married children have carried on the tradition in their own home. One of them have taken it a step further and do a smaller scale ribbon cutting when they start each room of the house.

Let the music resound


The right music can be invigorating and motivating. Whether you are working alone or as a team, putting on music that gets you in the mood can enhance your cleaning and even help you move faster. What if you are blessed with a team, and your team happens to have diverse tastes in music? Take turns giving each person a chance to choose the music. You can even use it as an incentive: Whoever puts in the most cleaning today, gets to choose the music for tomorrow.

Turn it into a game


You may have to get a little creative for this one, but one way to get children happily involved in cleaning is to turn it into a game. Pretend to be explorers searching for treasure, with the treasure being chametz, of course. Hide a small mentchy at the bottom of the toy box. That is the princess who was kidnapped by the evil villains. In order to rescue her, you must get to the bottom of the toy box, scrubbing each toy clean as you go. Turn on a timer and see how many pockets you can vacuum out in five minutes, or a stopwatch to see how long it takes you to clean out one. Hang a giant game board on the wall, with each square representing another cabinet, area, shelf, etc. Each family member is assigned a piece that they can move forward every time they complete a task. First to the finish line wins. Or, use your own imagination to come up with a fun and creative way to clean!

Incentivize


If all of these internal rewards of satisfaction and accomplishment don't suffice to motivate your family, there's no shame in employing some well-placed incentives. You can give points for every fifteen minutes of cleaning, and the points add up to. You can tackle one big room together and say that everyone who participates, wholeheartedly and efficiently, will be treated to an outing later. You can make a chart for each person individually or for the whole family collectively. If your teenagers are itching to go shopping, have them spend one afternoon cleaning and then take them shopping the next day as a token of gratitude for a job well done. Don't forget to incentivize yourself as well. You matter too! Reward yourself regularly for your hard work so that you can keep going without getting burned out.

Don't lose sight of the goal


Avodas Hashem is not meant to be easy, but it's also not meant to be a burden. If you find yourself crossing the line from challenging but fulfilling into painful, dreaded drudgery, it may be time to take a step back and reevaluate your process. How can you put the joy back into this aspect of avodas Hashem? Do you feel you are going at it alone and need more support and validation? Are you perhaps doing more than is necessary and it is adding to your stress? Organizing and spring cleaning are great, if it adds to the fulfillment and joy, but if it is taking away from it, remember that all you need to get rid of is chametz. Is it exhaustion that can easily be mitigated by going to sleep at a decent hour? Is it unavoidable stressors like illness, full time work, toddlers underfoot (a blessing, of course, but a stressor nonetheless)? I don't have all of the solutions, but the first step is to acknowledge the problem. Recognize that it shouldn't be this hard, and see if you can find a way to make it more joyous. Daven for siyata dishmaya in doing so and try to make the best of whatever obstacles He throws in front of your mop.
May this Pesach cleaning season herald the ultimate geulah in the month of geulah, so that we will have no problem dancing our broom through every corner of our home.
This article was reprinted with permission from the Lakewood Shopper.