It's Kid-Friendly and it Suits Most All Tastes: The Chicken Fajitas Taco Bar
Dinner can get tricky when having to feed children. We always want to make dinner more exciting and kid-friendly. These chicken fajitas can be turned into a fun taco bar. Now which kid doesn't like a fun dinner like that!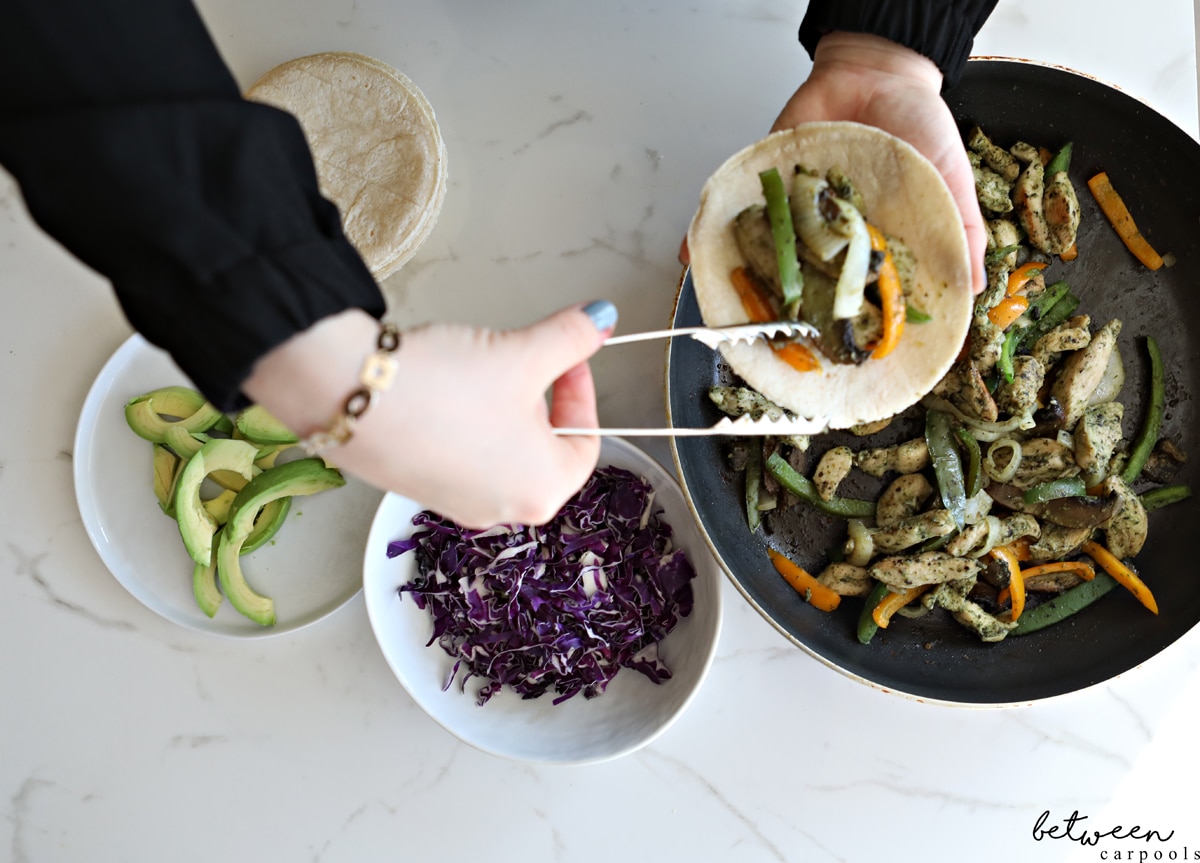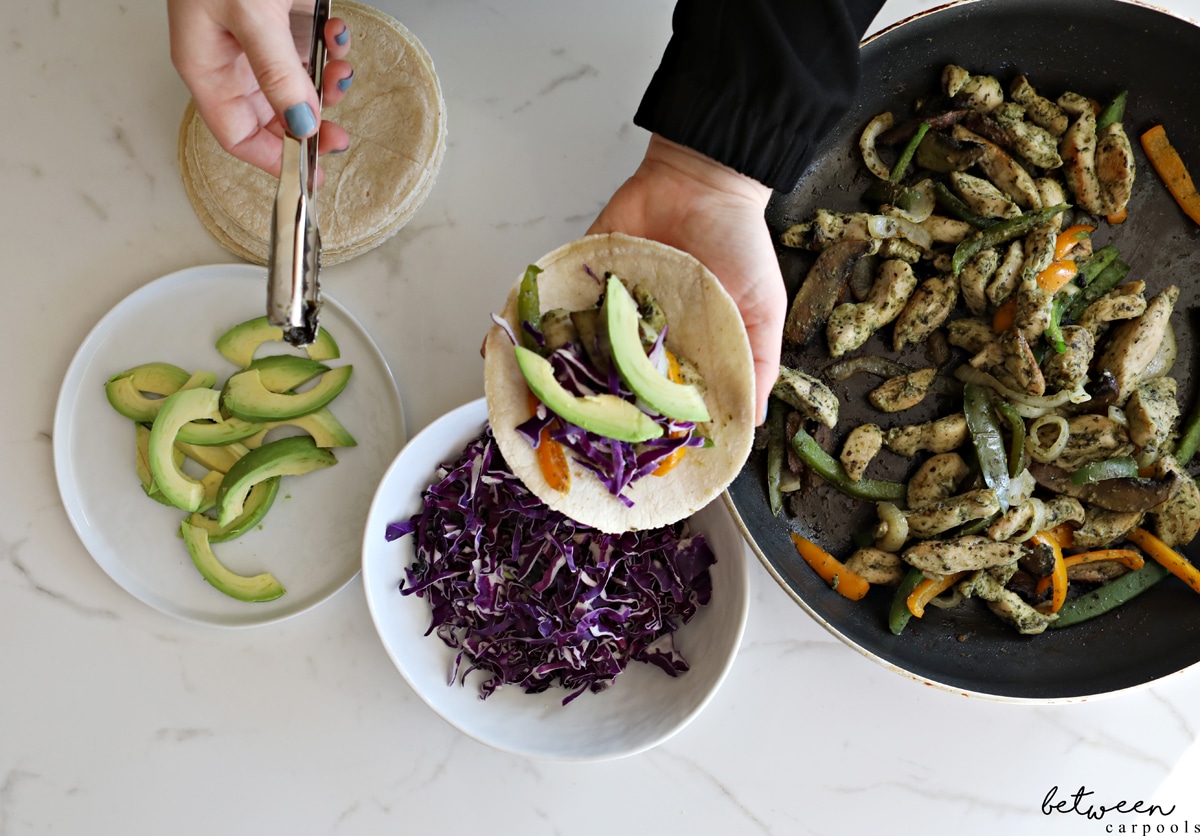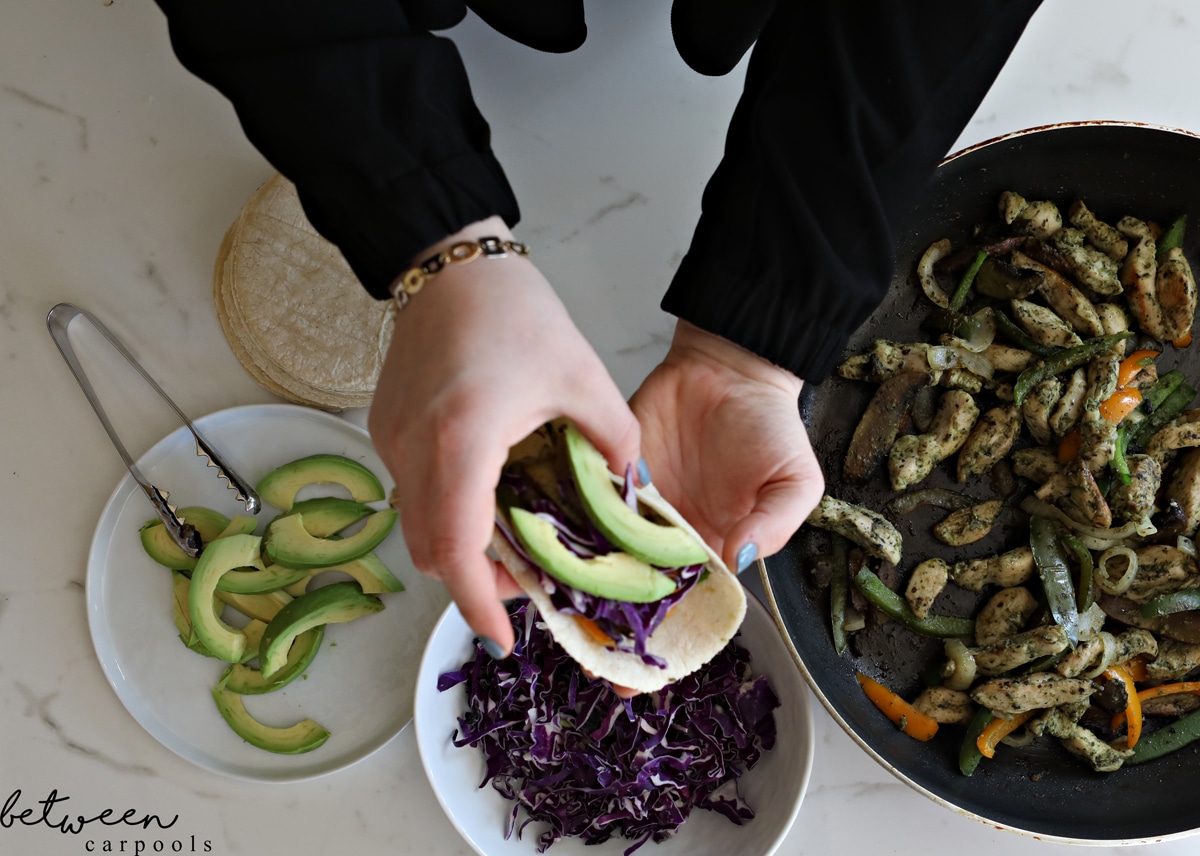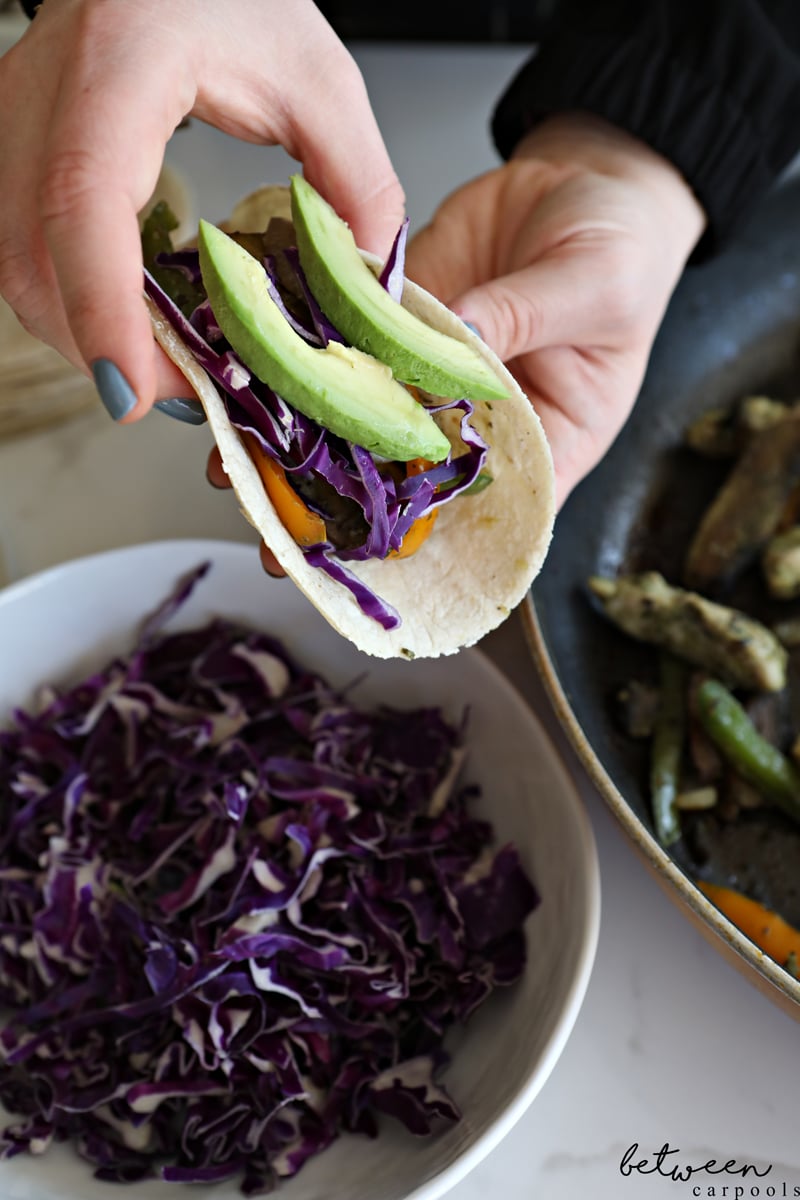 Pesto Chicken Fajitas
Ingredients
1 pound chicken cutlets, cut into strips
1 recipepesto paste
1 large onion, cut into half rings
2 large Portabella mushrooms, sliced into strips
1 green pepper, sliced
1 orange pepper, sliced
½ red cabbage, sliced into strips
Salt and pepper to taste
5 small soft taco shells
1 avocado, sliced, optional
Instructions
In a large Ziploc bag, combine chicken, pesto, onion, mushrooms, peppers, and red cabbage. Shake until everything is well coated.
Heat a wok or a large frying pan until smoking hot. Add a tablespoon of grapeseed oil. Then add in the chicken vegetable mixture. Let cook for about 1 minute, so they get a nice sear and golden color.
Season with salt and pepper to taste, then saute and allow juices to cook down. Cook for about 5-7 minutes until the chicken is fully cooked.
Fill each of the taco shells with the mixture. Top with avocado slices if desired for a creamy texture.
Place the five soft taco shells out and fill each one. You can top it with some avocado slices for a nice creamy texture.