Bowls are just the best. Especially when they're full of poke and drizzled with lots of sauce. A poke bowl.
Last Monday, the BCP girls gathered for the first day of a two day meeting. Now, feeding is definitely not a requirement of hosting a BCP meeting. But, this time the meeting was by Shaindy, and she always surprises us with these gourmet delicious things (and the rest of us are supposed to be the ones in the food industry). And this time, it was this post-worthy Poke Bowl.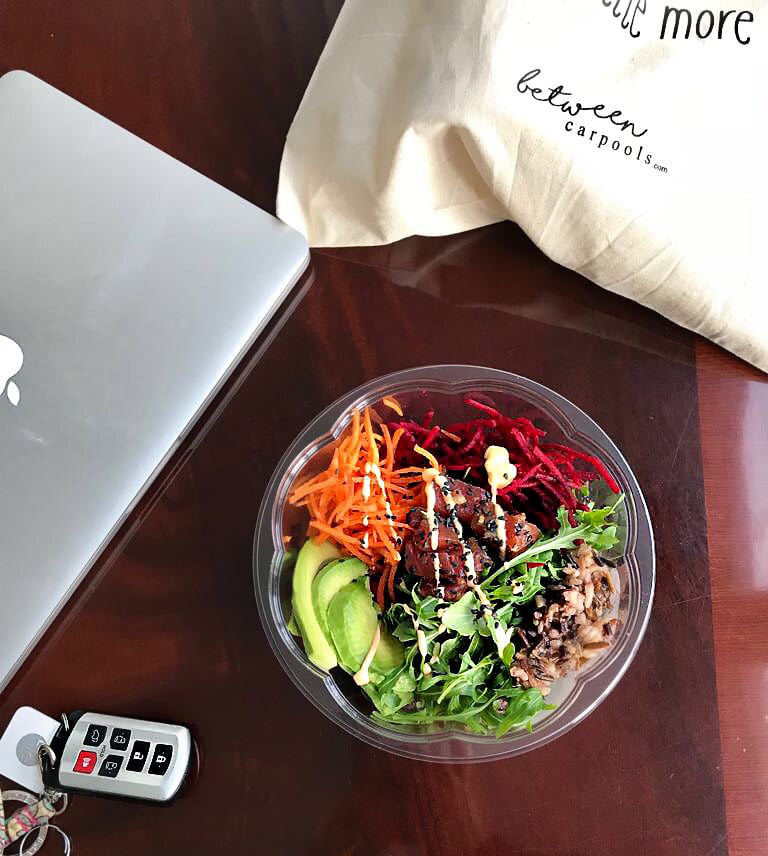 What's a poke bowl? If you're cool with sushi, then you'll love poke. A poke bowl is simply a salad with seasoned raw fish. They're beautiful and delicious and gaining lots of popularity right now.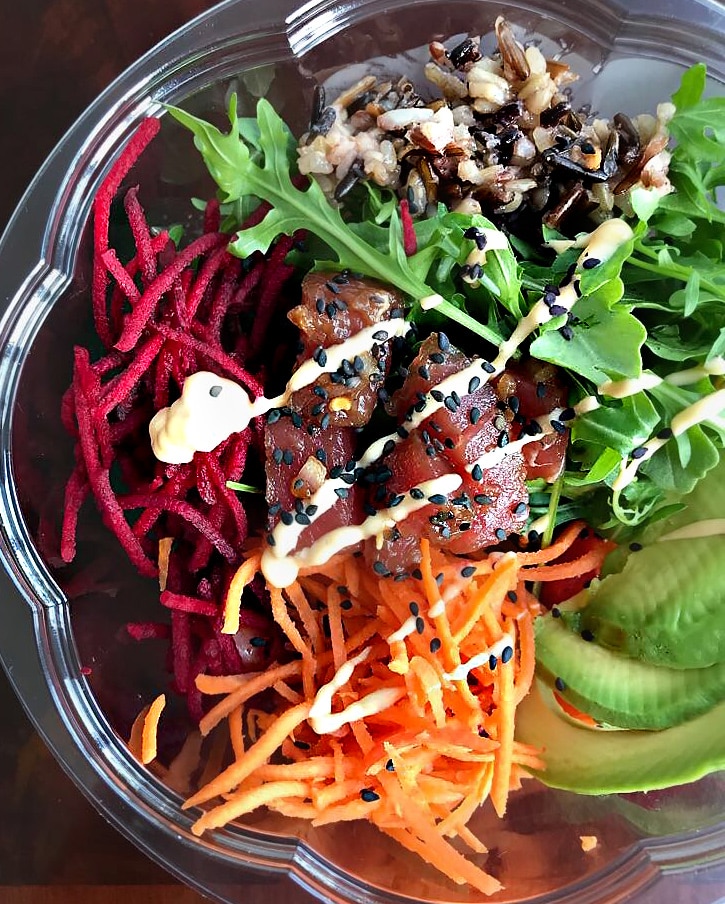 Poke Bowl
Ingredients
Tuna:
2 tablespoons soy sauce
1 teaspoon rice wine vinegar
1 teaspoon toasted sesame oil
1 teaspoon black sesame seeds, plus more for garnish
½ teaspoon red pepper flakes
1 pound sushi-grade ahi tuna, cubed
2-3 scallions, thinly sliced
1 avocado
For serving:
Cooked sushi rice, wild rice, or short grain brown rice, at room temperature
Spicy Mayo
Sweet Sauce
Black Sesame Seeds
Toppings - choose from:
Arugula
Avocado, Sliced
Tomatoes
Cucumbers
Shredded Carrots
Shredded Beets
Edamame
Instructions
Whisk together the soy sauce, vinegar, sesame oil and seeds, and red pepper flakes in a medium mixing bowl. Add the cubed tuna and scallions, gently stir together to dress the tuna. Marinade for 5 minutes.
Meanwhile, pit and cube the avocado (the chunks should be of a similar size to the tuna). Add to the tuna, and gently mix together to distribute the avocado.
To serve, scoop rice into bowls, top with tuna poke, and then add the vegetables of your choice. Drizzle the spicy mayo and sweet sauce over the top and add some black sesame seeds to garnish. Dig in and enjoy.