There's tons to see and do in the beautiful city of Vienna. Here's your roundup.
Looking for a cool, new destination that has regular minyanim and kosher food? I bet Vienna, Austria hasn't crossed your mind.
As someone who was born in Vienna, and has lived here all my life, I can give you all the info you need to make your trip as enjoyable as possible. Whether you visit for two days or ten days, there's enough to do and see to make your trip pleasant and fun.
Let's start with some of the most popular attractions in the city:
The famous summer residence of the Habsburg royal family. The palace was built in the famous Baroque style and has 1,441 rooms. If traveling with kids, the oldest zoo in the world is a must. Watch animal feedings, play at one of the multiple playgrounds located in the zoo, and pull your little ones around in a special zoo-cart.
OLD CITY
The 1st district has a lot to offer. Beautiful, historic buildings such as the Rathaus (town hall), Hofburg Imperial Palace, Imperial riding school and countless museums, as well as lots of fantastic shopping. If you want to do something cool and different, visit Time Travel Vienna, where you get to experience Vienna's history in an up-to-date, interactive way.
PRATER PARK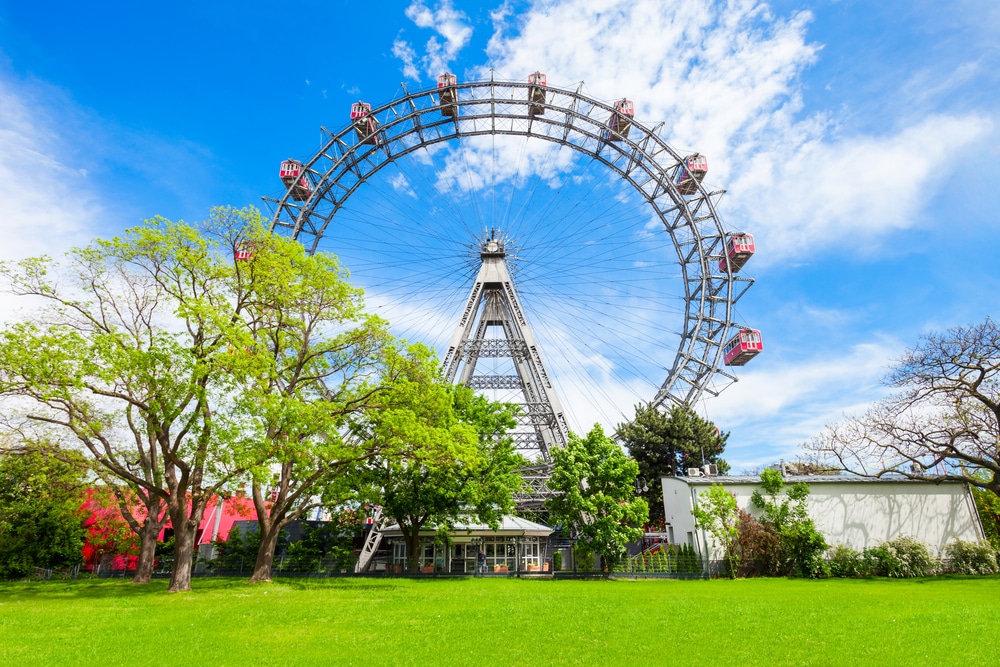 Located close to the Jewish neighborhood, the Prater is the park that most local families head to on Sunday afternoons for a bit of downtime. Rent bikes or rickshaws, take a ride on the famous Riesenrad (Ferris wheel), or visit the amusement park for a bit of fast-paced fun.
MUSEUMS
There are too many museums in Vienna to list! But some of the more interesting ones include the House of Classical Music, Belvedere Palace/Art Gallery that houses many Klimt paintings, Museum of Illusions, and the Jewish Museum. If you want to experience Vienna's unique Jewish history which dates back to the 13th century in a more personal way, you can book a professional tour guide to accompany you.
Now, on to the second most important thing (or the first, for some!):
RESTAURANTS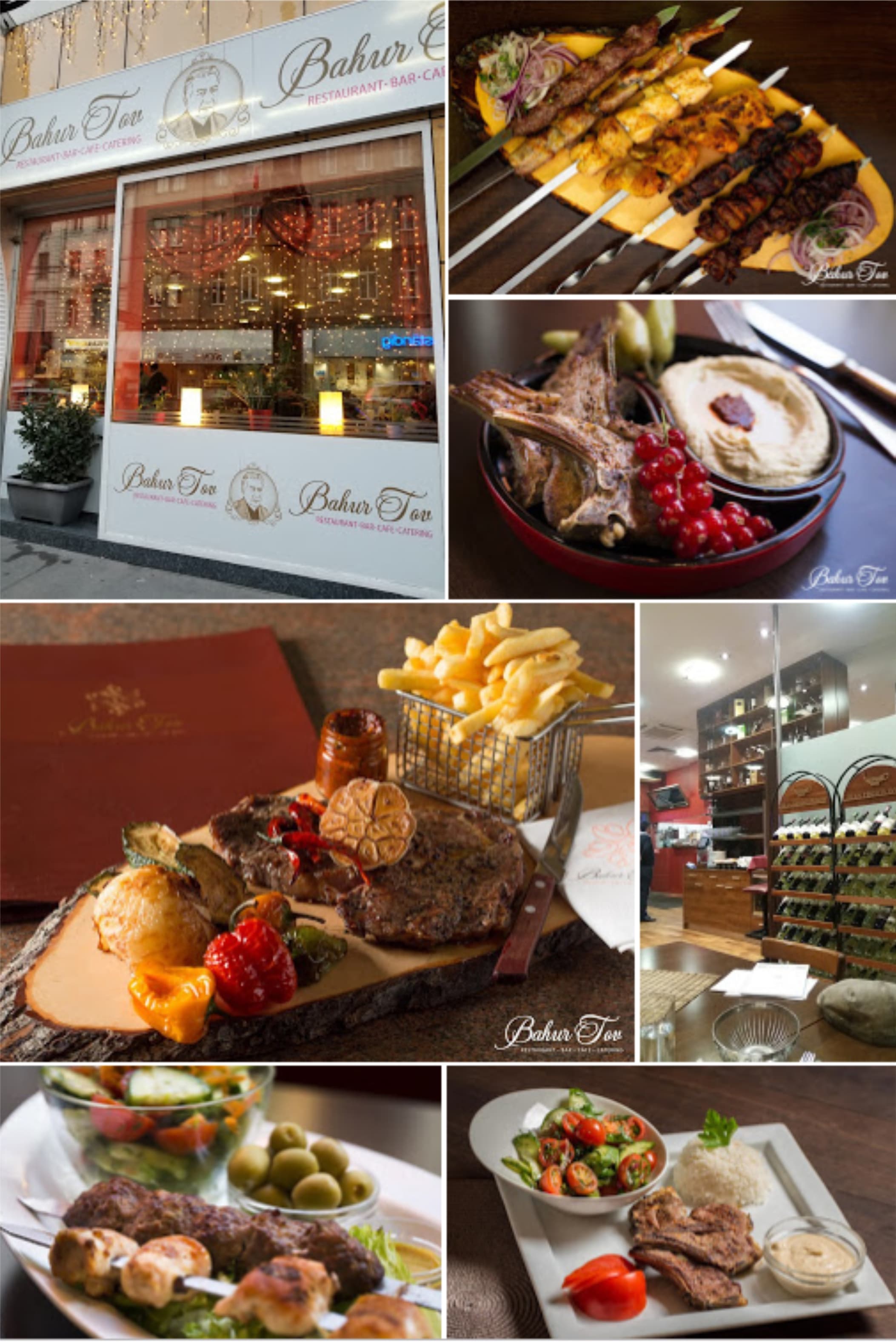 There are many kosher restaurants in Vienna. From Italian, milchig food (Novellino) to Israeli cuisine (Bahur Tov) or Asian Fusion (Mea Shearim), there is something for everyone. For some traditional Wiener Schnitzel, head to Alef Alef. They also serve Shabbos meals – reservations recommended. Chabad Vienna offers Shabbos meals as well – register online.
(Please check the hechsherim of the individual places to make sure they meet your standards.)
TAKE OUT and GROCERY STORES
We also have a few take-out options (Kosher Deli and Chez Berl) as well as multiple bakeries and grocery stores that carry whatever kosher products you may want. This is not a 'rice cakes and tuna cans' type of vacation! Enjoy brunch at Shefa or have it delivered to your hotel/apartment (Fresh Start).
If you're planning a bit of a longer stay, you might want to consider some day trips to surrounding cities:
SALZBURG
The Sound of Music. Need I say more? Interesting fact: The movie, which is very popular in America, is barely known to native Austrians. But for true fans, the city of Salzburg offers many Sound of Music tours and shows. Salzburg is located close to the Alps and is surrounded by the most beautiful views.
BRATISLAVA/PRESSBURG

The kever of the Chasam Sofer is located only an hour from Vienna. You can get there by car service or by bus. For those that prefer to travel in style, I'd suggest the Twin City Liner – an express boat that journeys up the Danube River.
BUDAPEST
The capital city of Hungary is only a 2.5-hour drive from Vienna and offers lots of beautiful sights, as well as some kosher restaurants. Get on the Hop-on-Hop-off bus to see all the sights in one day!
GETTING AROUND
Vienna has a fantastic, user-friendly public transportation system. The subways (or U-Bahn, as they're called here), trams, and buses are all interconnected, taking you wherever you want to go. Download the QANDO app to help you plan out your routes.
It's usually not worth it to rent a car since parking can be hard to come by in the city.
All this is truly just a fraction of what Vienna has to offer. Whether you're looking for a couple's getaway or a fun destination for a family vacation – we've got it all!
Looking forward to welcoming you! Don't hesitate to contact me with any questions or just leave them in the comments below!
Ready to Fly? Search for Flights to Europe now on the Do-All Search Engine.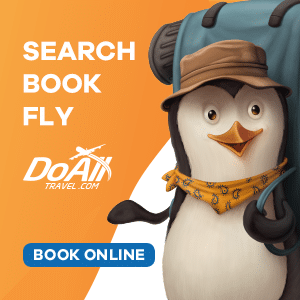 About Do-All Travel:
Are you ready to get up and go? We know you love the convenience of browsing for flights on your own 24/7…but wish there was someone reliable you could also speak to when you need to make a change. You can truly get it all when you search and book your flight using Do-All Travel's Super-Easy-to-Use Search Engine. When you use the Do-All engine, you'll find clear flight information, great pricing, and a effortless booking process. Whether you book online or over the phone, Do-All, the trusted name in travel for over 50 years, is standing by, ready to assist. Chat online or speak directly! Their agents are informed, experienced, and know everything they need to help you get to where you want to go.