These are perhaps my favorite bar ever. And they couldn't be easier to make. As long as you have a jar of Lotus Biscoff spread around, you're good to go. 
When I looked at the list of our "Top 20" recipes of the past year (you can view the list here), I thought it was really incredible that most of them were 9 x 13 recipes. There are the recipes that are nice to prepare and enjoy…and then there are the recipe we NEED because we only have a few minutes to get dinner prepped. 
Or what about when you need that sweet thing for Shabbos or a siyum and the kitchen is already clean? 9×13 recipes to the rescue.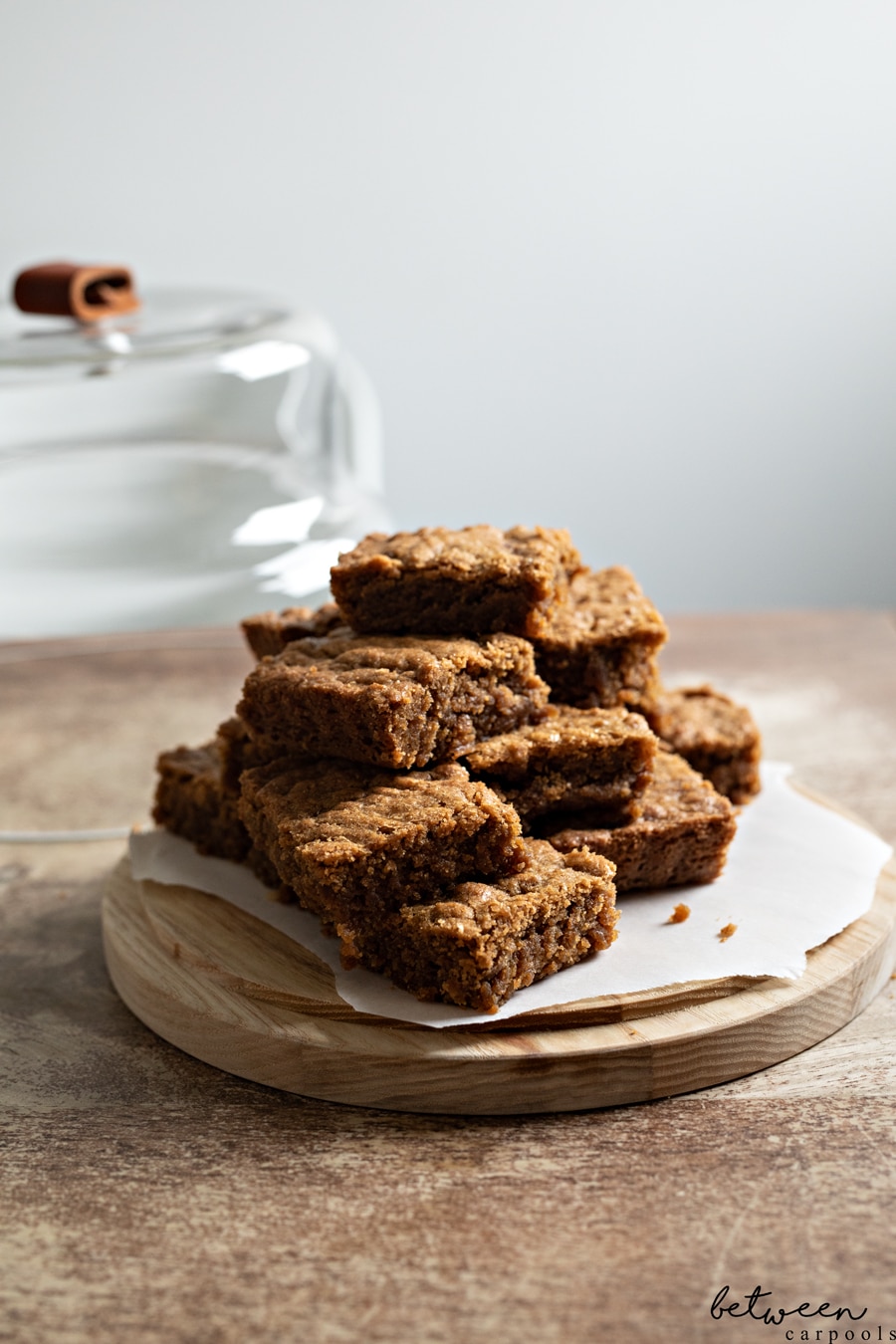 And this one is really special. It's a favorite in my house. When I make them, I can't make enough. They're a really incredible, special, delicious treat that beats brownies any day. 
Truthfully, you can just dump all of the ingredients into the pan but it might be a little hard to mix (if you were using a bowl the order wouldn't matter but we're not getting a bowl dirty today). So, we're starting off by mixing the wet ingredients.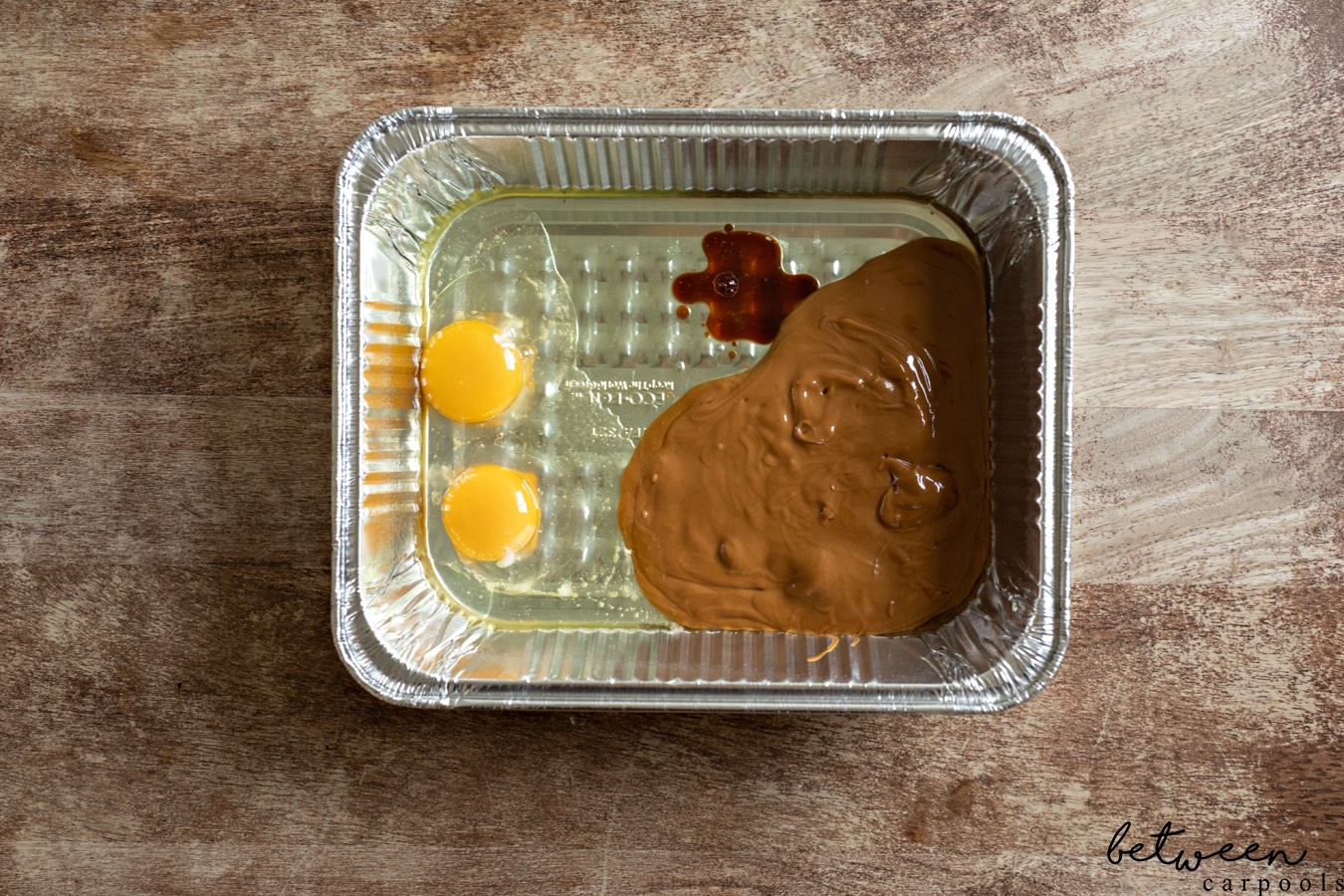 It's much easier to mix in the Lotus if you nuke it for a little bit before. This way it's runnier.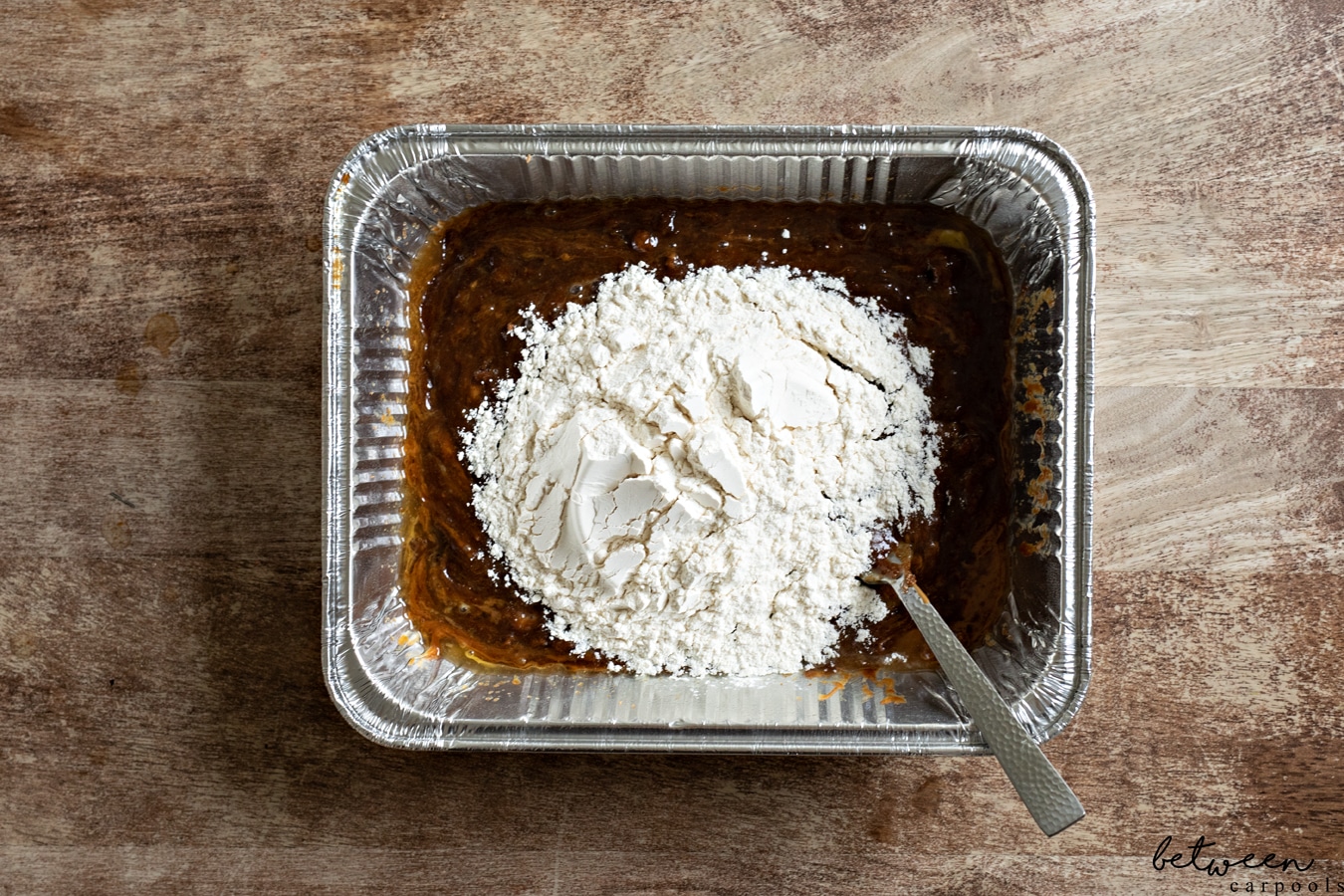 Then add the dry ingredients. Mix well and spread evenly. That's all! Bake 'em til they're the way you like them…gooey or crispy + enjoy.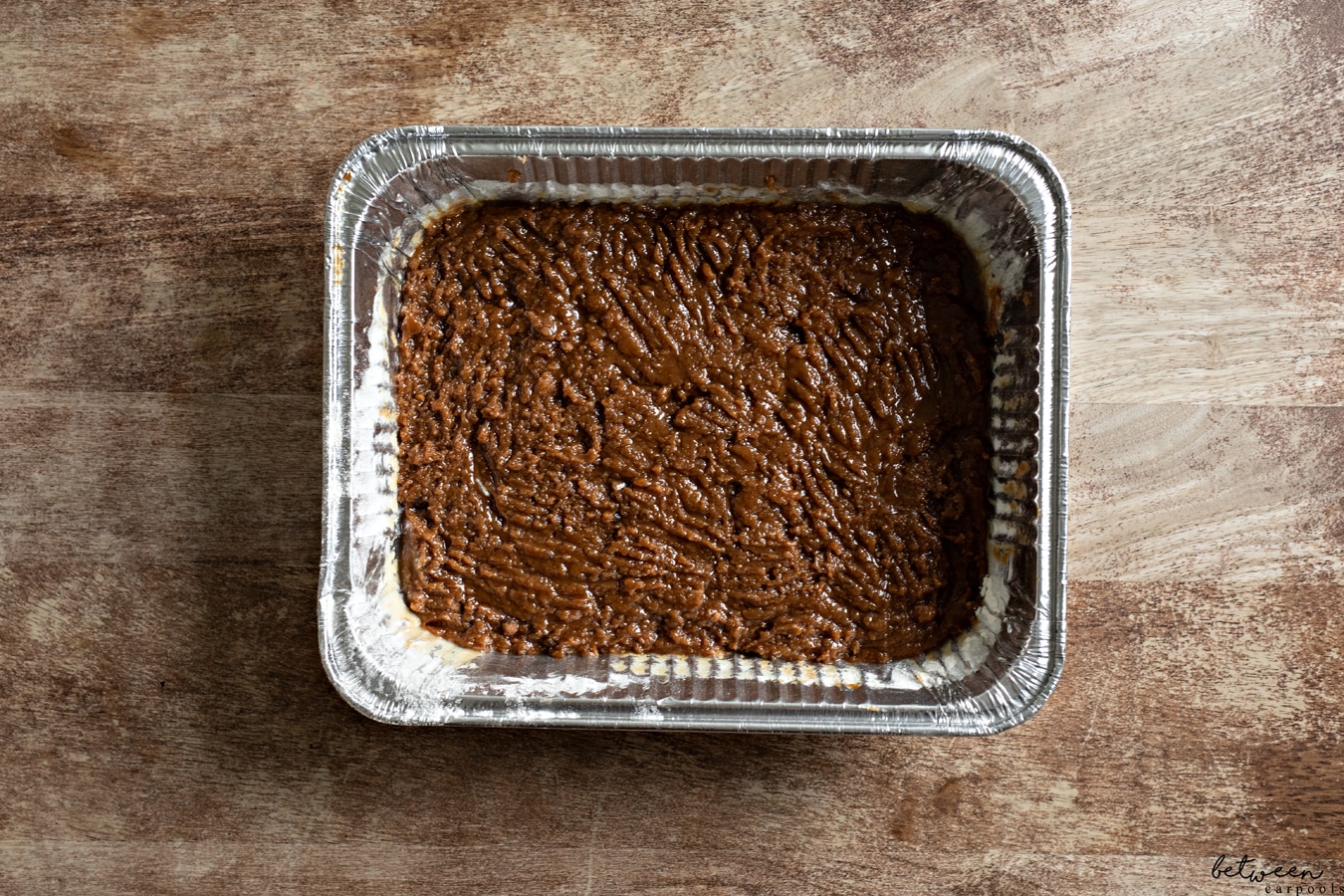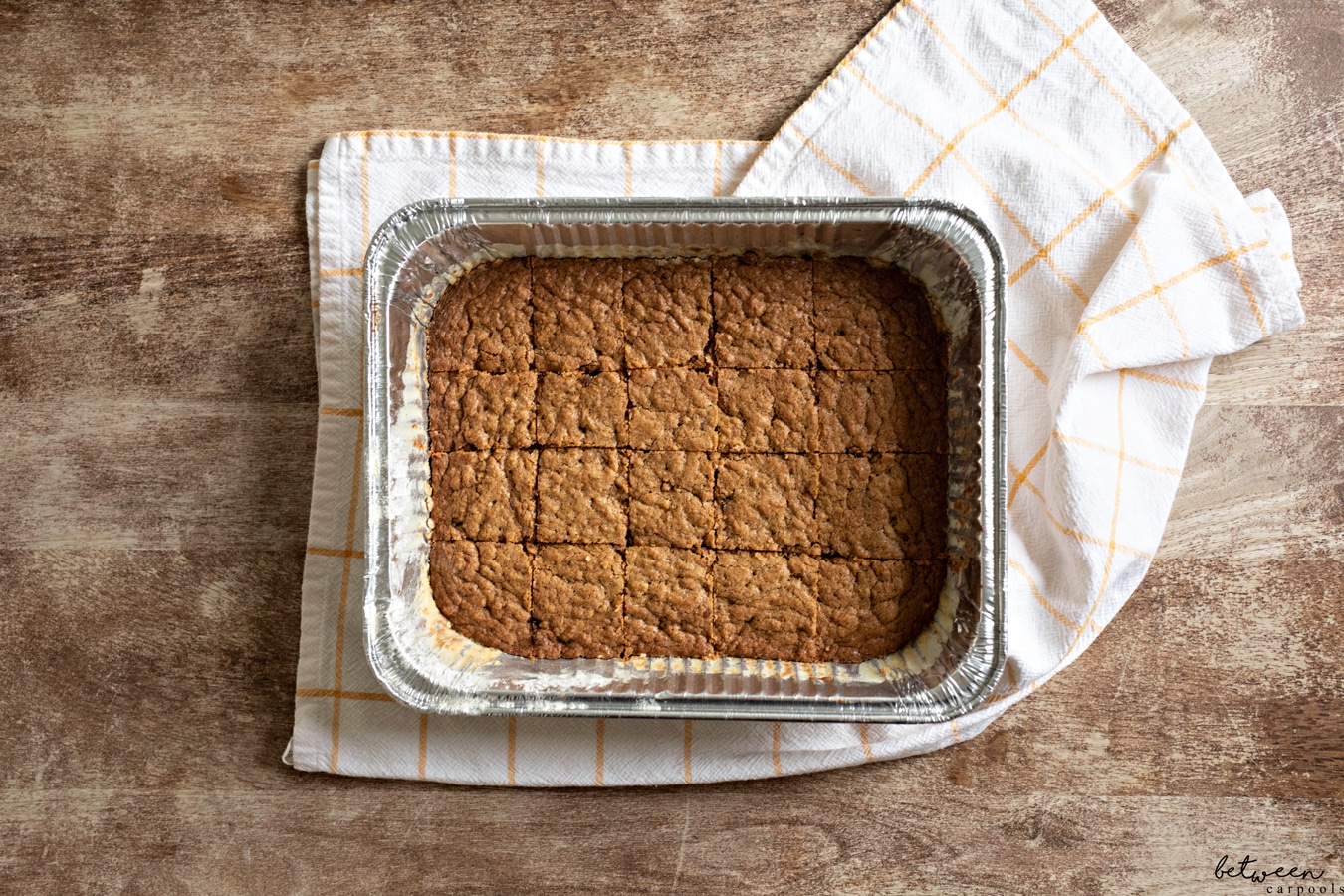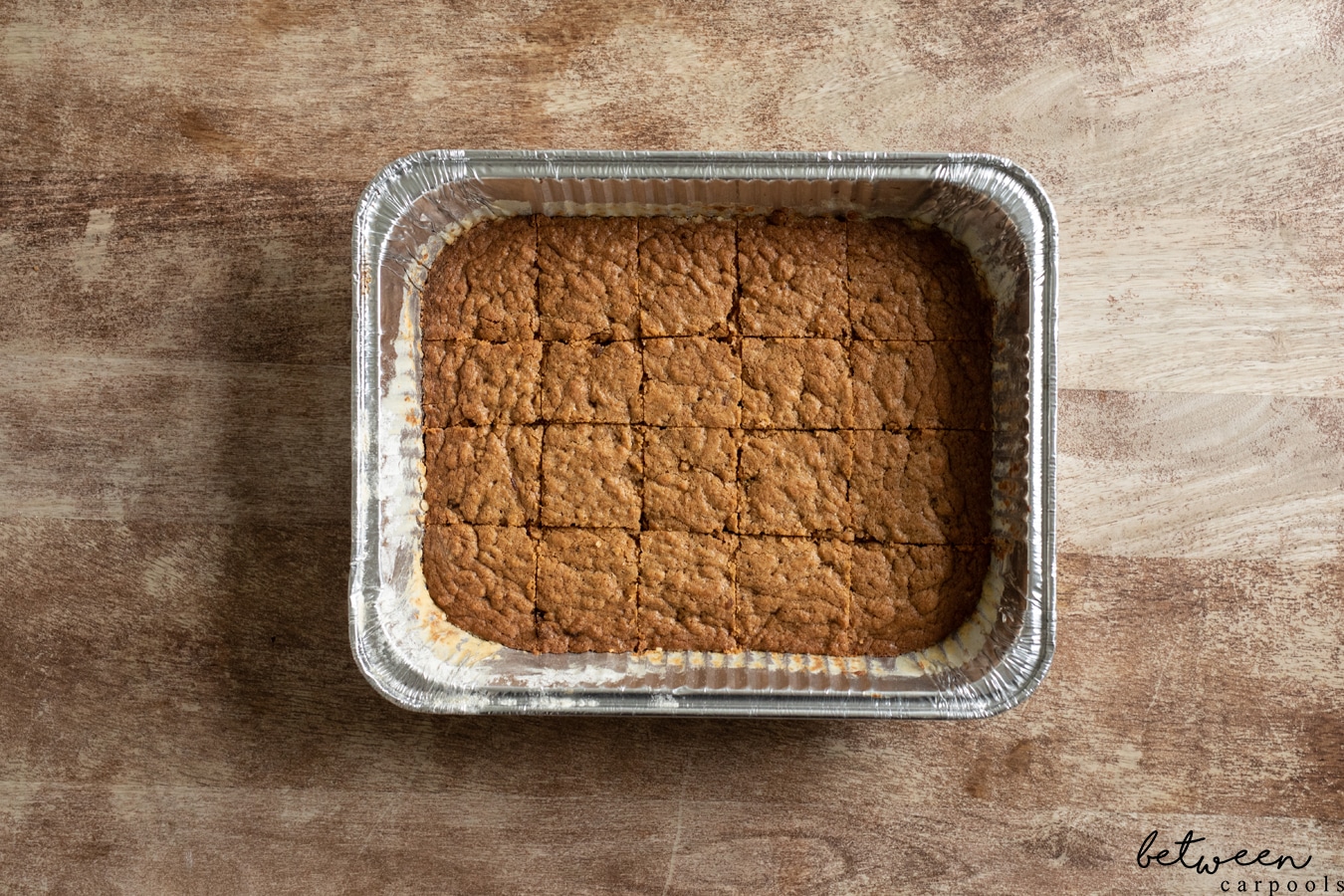 This recipe would work with any nut butter, but the Lotus makes them really special and different. 

Lotus Blondies
Ingredients
½ cup oil
2 eggs
2 teaspoons vanilla
1 cup cookie butter (like Lotus Biscoff spread)
1 ½ cups brown sugar
1 ⅓ cups flour
1 teaspoon baking powder
Instructions
Preheat oven to 350⁰F. Grease a 9 x 13-inch baking pan.
Begin by adding wet ingredients to your baking pan. It's easier to mix the Lotus spread if you microwave it for a few seconds first.
Add dry ingredients to your baking dish. Mix to combine and spread evenly.
Bake for 25-30 minutes, or until middle isn't jiggly (they will harden as they cool so you don't need to bake until completely firm unless you like them really crispy). Let cool before slicing into bars. These freeze really well.