If you do it the right way, there's a better chance it will get eaten.
You know how sometimes you can buy super fresh corn on the cob for a great price? You get caught up in the farmers market vibe and put 10 ears in your bag. Or you buy that pack of 8 from Costco, because it's so clean and appealing.
Then it's time to cook it and you figure you'll just make it all because someone will eat it. Except half of them are left over. So you put it in a container in the fridge hoping someone will be inspired to eat it the next day for lunch. But nobody ever does, because leftover corn on the cob is meh.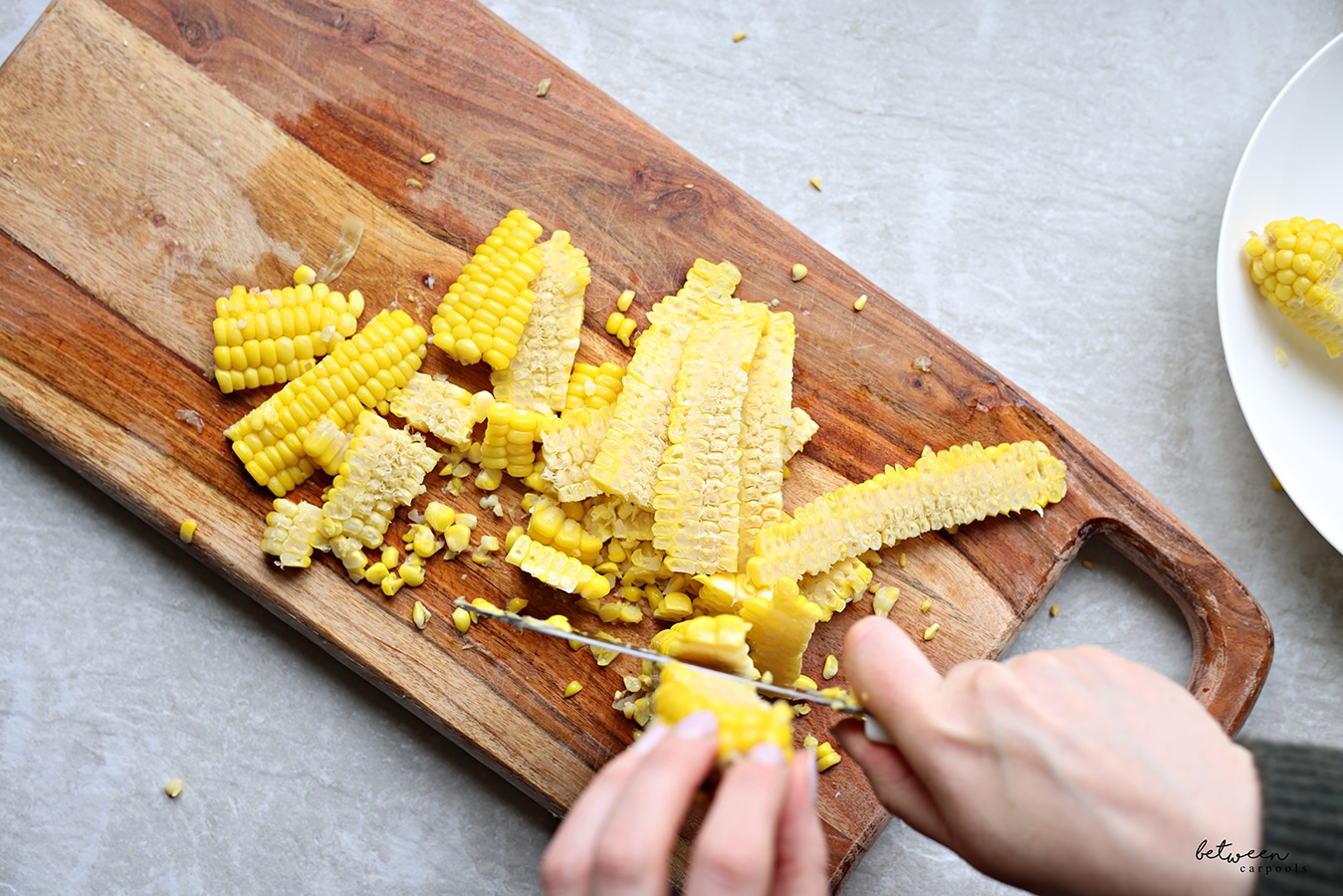 So this is what you need to do. Slice that corn right off the cob and put it into a container. Dress it in a way that's appealing to you and your family. Some lime juice and Tajin. Maybe honey and lemon. Zaatar and olive oil. Whatever it is that suits your mood and taste.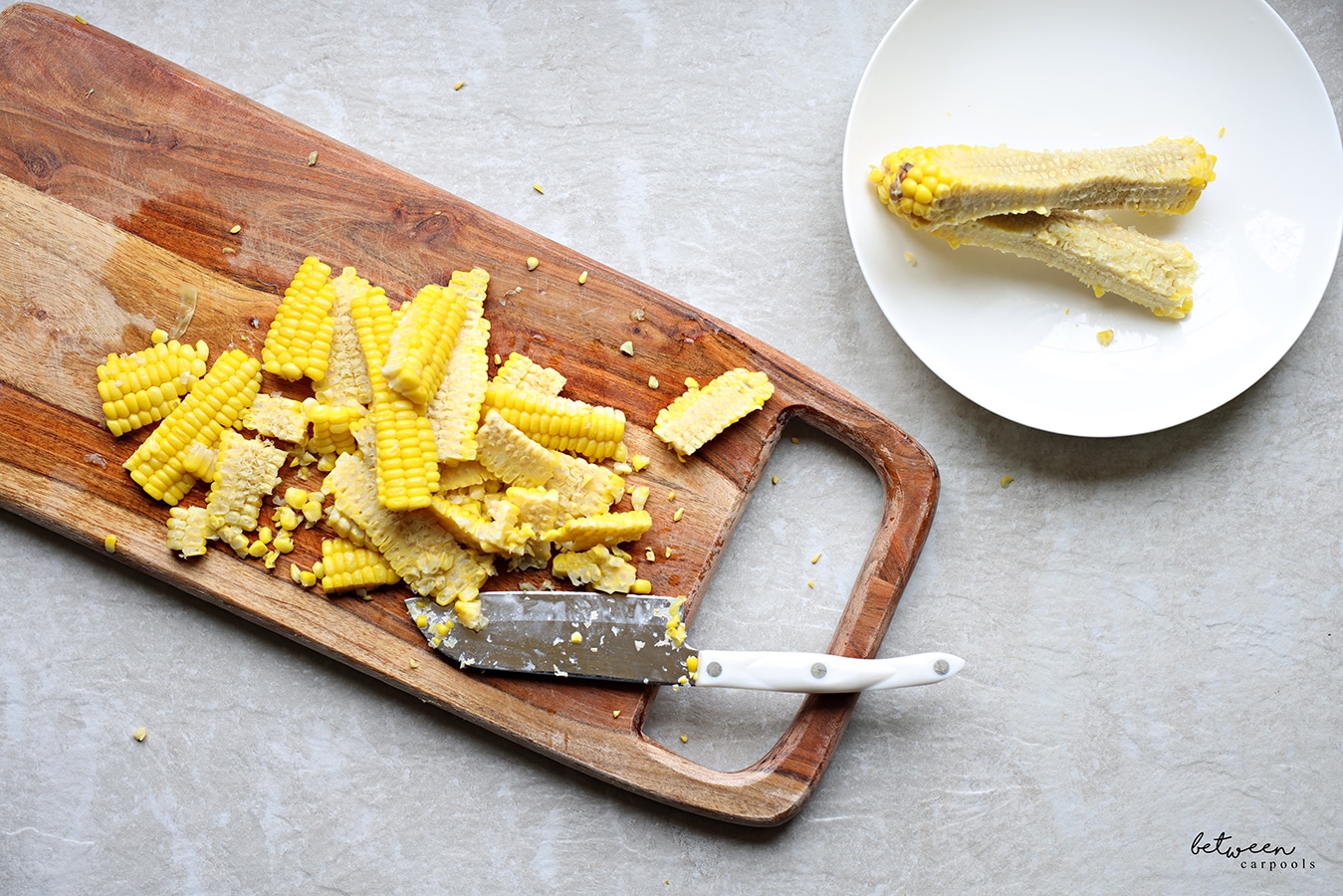 And now you have a prepped component to add to your next salad! Instead of a container of food waiting to be thrown out, you can feel good about getting ahead of the game! You can also freeze the corn once you've sliced it off the cob and use it in your next batch of corn soup (like the Cheesy Corn Soup in Dinner Done!).
For different methods of checking fresh corn, see here, or here, or ask your own local kashrus agency.
Tell us what other foods you doctor into something good instead of just plain old leftovers…
FOR EXCLUSIVE CONTENT AND A PEEK BEHIND THE SCENES, MAKE SURE TO JOIN OUR WHATSAPP STATUS HERE. JOIN OUR WHATSAPP GROUP AND WE'LL LET YOU KNOW WHEN A NEW POST IS UP!