Even the basics, like chicken soup, can be dressed up with a little extras.
If I've learned one thing over the years in this industry, it's that presentation is just as important as taste. If a beginner cook asked me for one piece of advice, though, I'd say the opposite: it doesn't matter how pretty your plate is. If the food doesn't taste good, no one will care about the presentation. But once you've perfected the basics, you can work on presenting it well. Now… that becomes difficult with traditional food. How many ways can you serve chicken soup and matzah balls?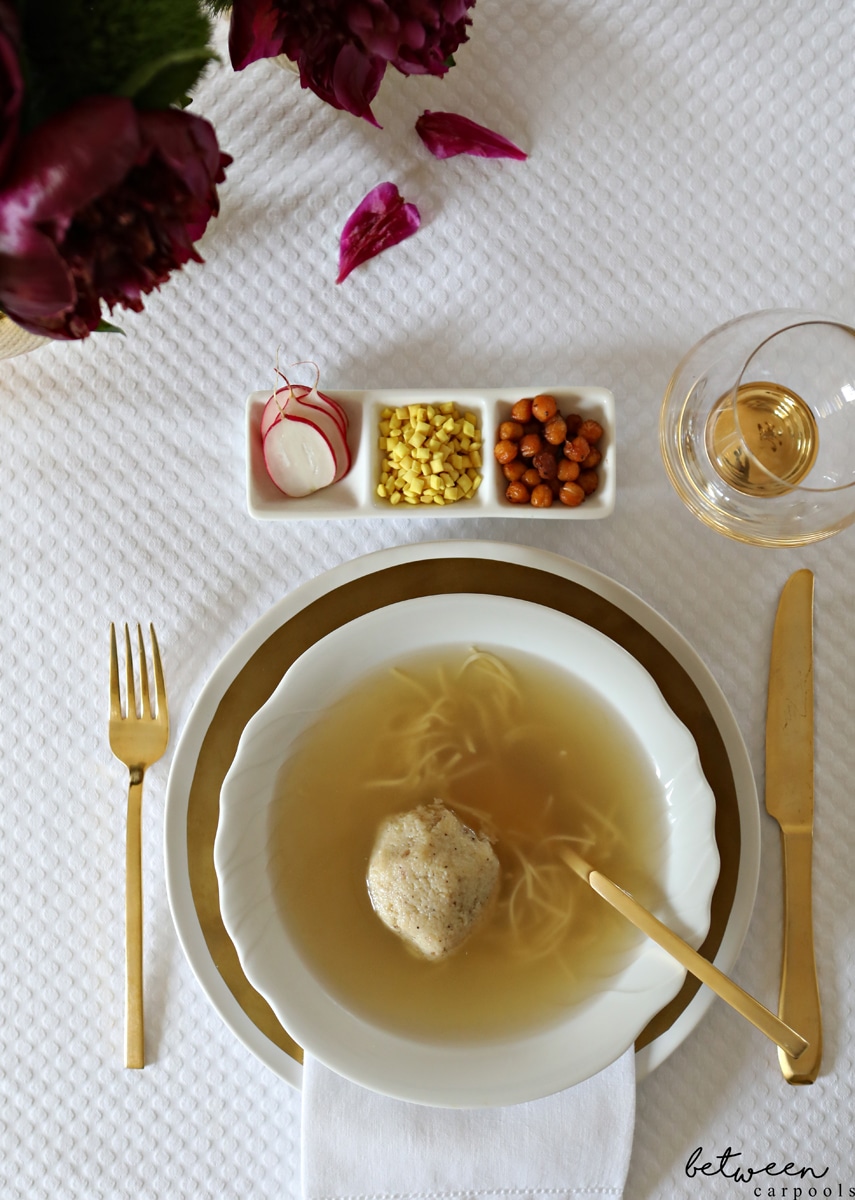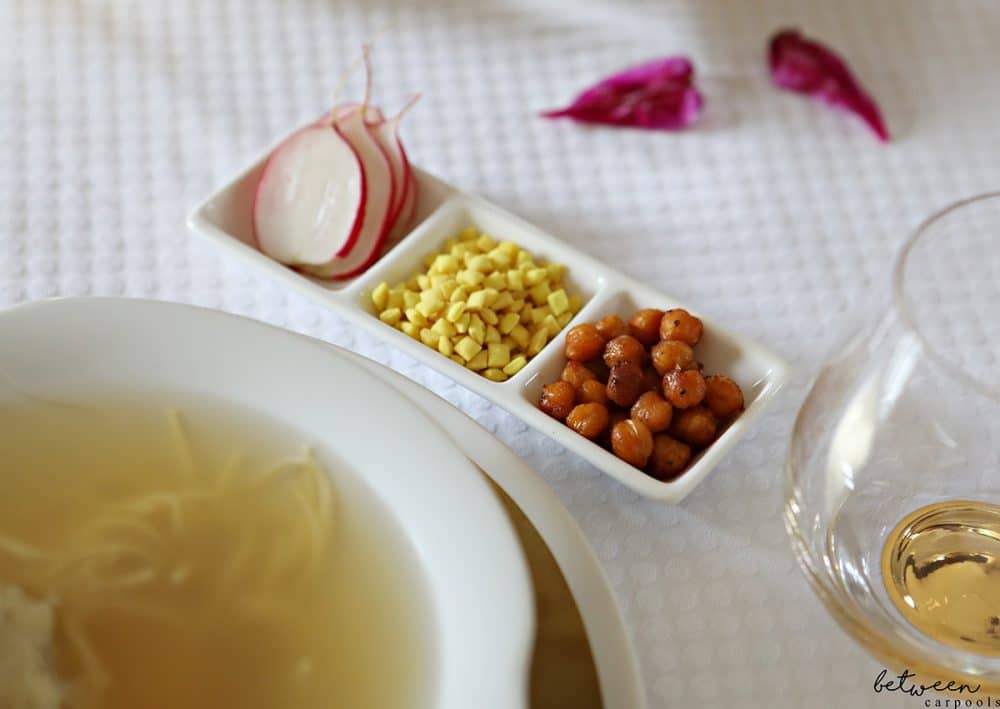 So here's our twist. You don't need to change your soup, but you can make it more exciting to eat. Serve your soups with a selection of condiments/add-ons on the side.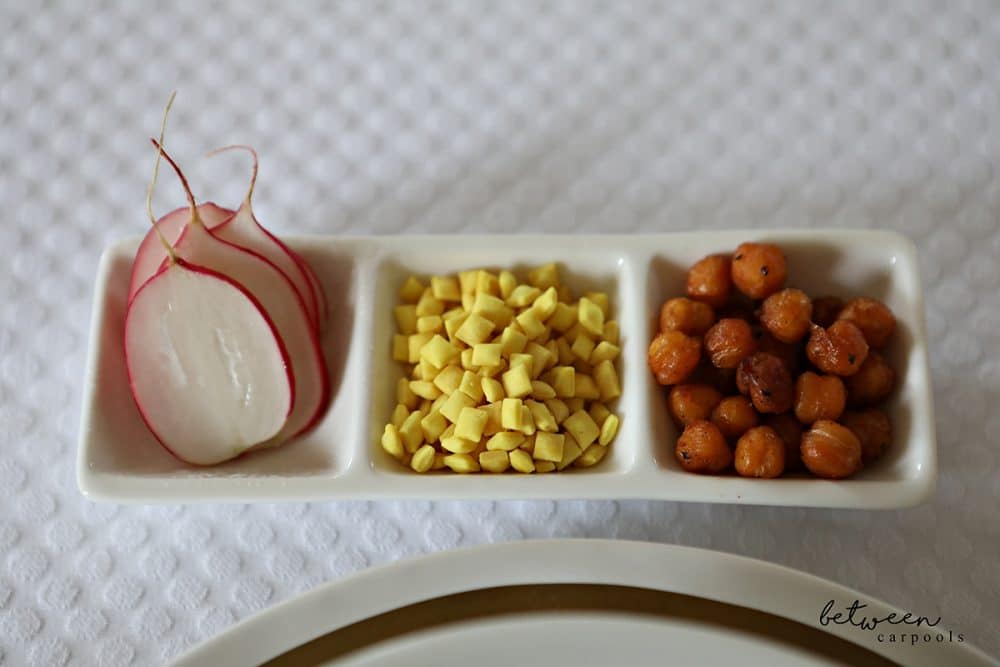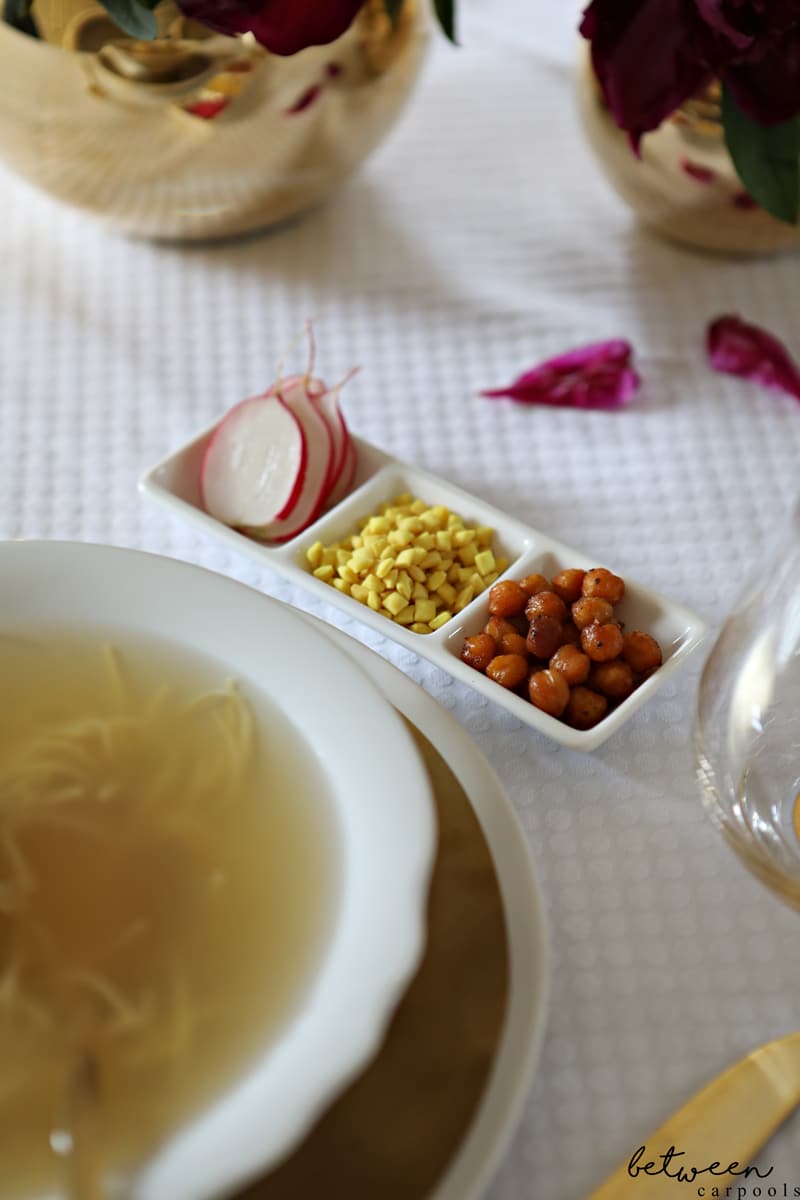 Pictured are sliced radishes, yellow croutons, and spicy warm chickpeas, but you can also include noodles, lima beans, regular chickpeas, larger croutons, rice, or whatever else is fun to add.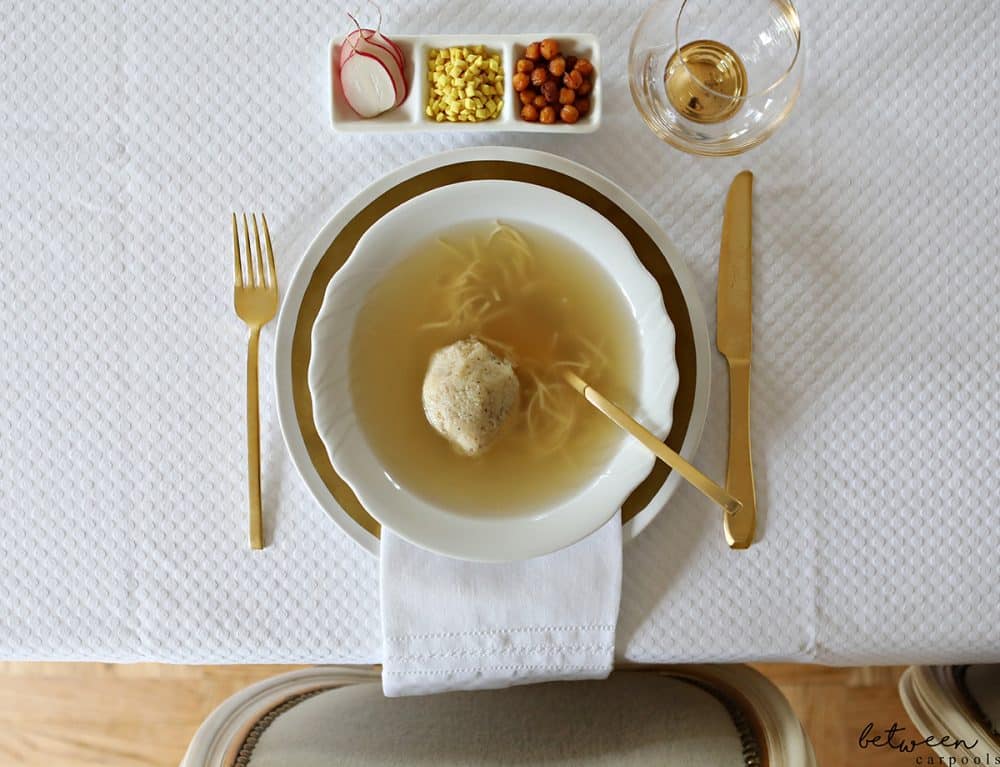 Use this idea to dress up any soup…especially if you're not the "garnishing" type.
To serve the soup add-ons, we used the Red Vanilla 3-part tray that's currently unavailable on Amazon, but it is available on the Red Vanilla website here. There are also similar versions on Amazon like this one or this one.