Come summer and long days, shalosh seudos really becomes a time to enjoy the tranquility of Shabbos outdoors.
BCP Readers: Use code BCP15 for 15% off your order at Luxe Party!
And thanks to Luxe Party, we're setting a beautiful table without having any dishes to wash afterwards.  And thanks to Shiffy Weinfeld for coming over and creating this beauty. Ready to check it out?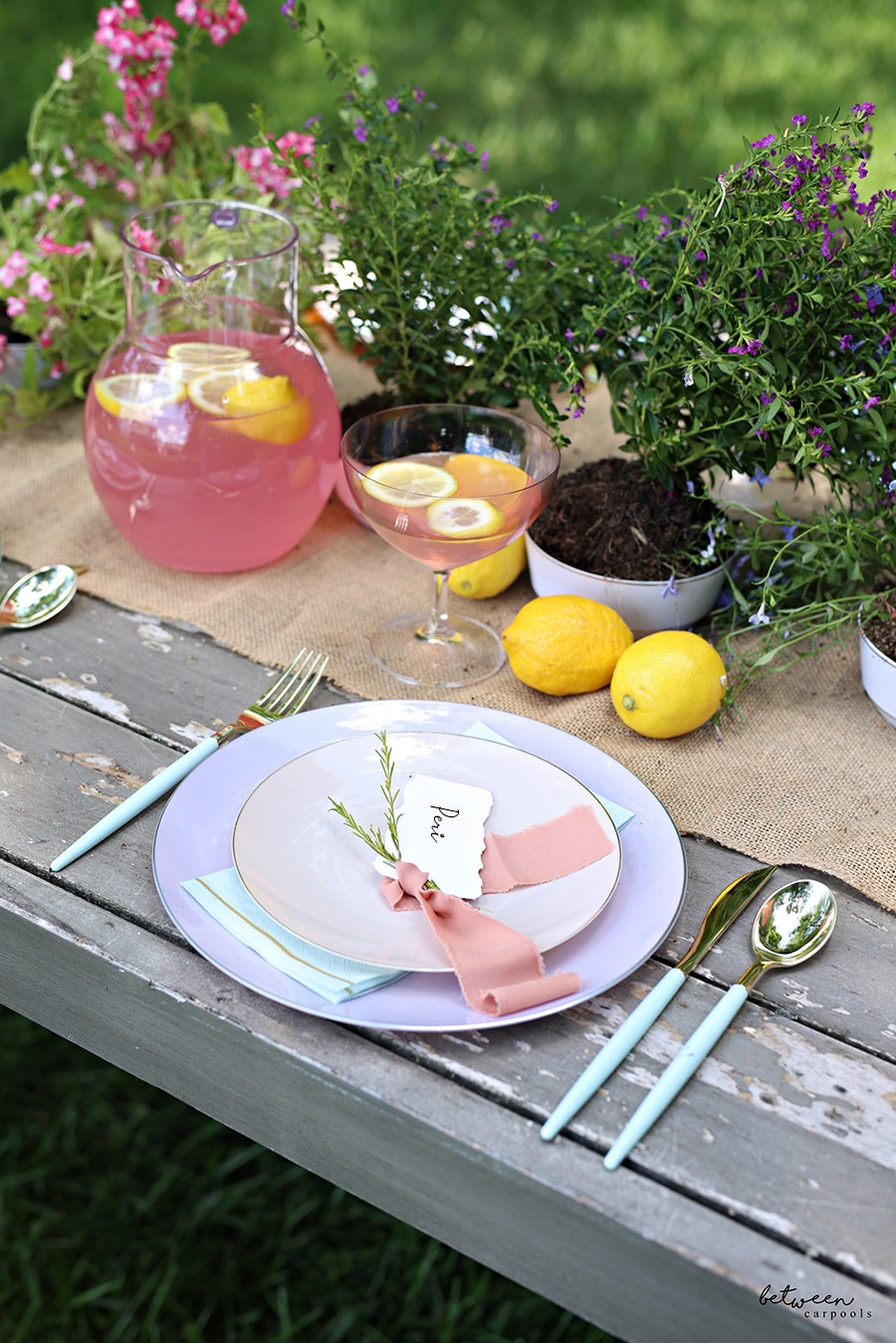 Shiffy used a variety of pastel colored Luxe dinner and appetizer dishes for this tablesetting…from blush…to lavender…to mint too! The blush and coral combination is especially beautiful. The napkins come in every coordinating color too. Use a contrasting shade. They all go, mix and match, using one color as a bottom plate and another color as a top plate. View our post on how to recreate these place card holders!
Pink lemonade happens to work with these colors…and we need something to drink anyway.
So pretty. We want to invite family and friends over shalosh seudos time, just so we can sit at this table.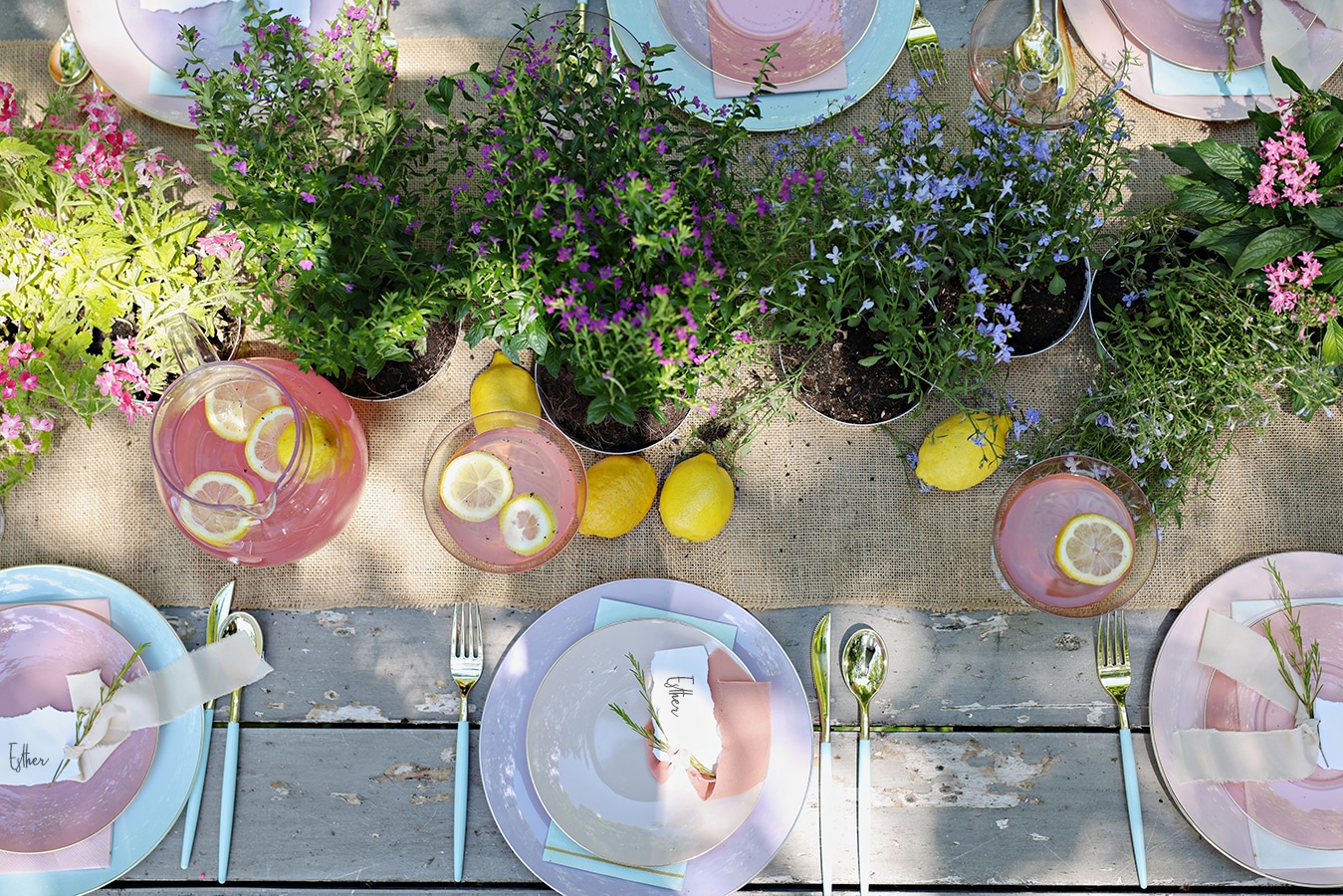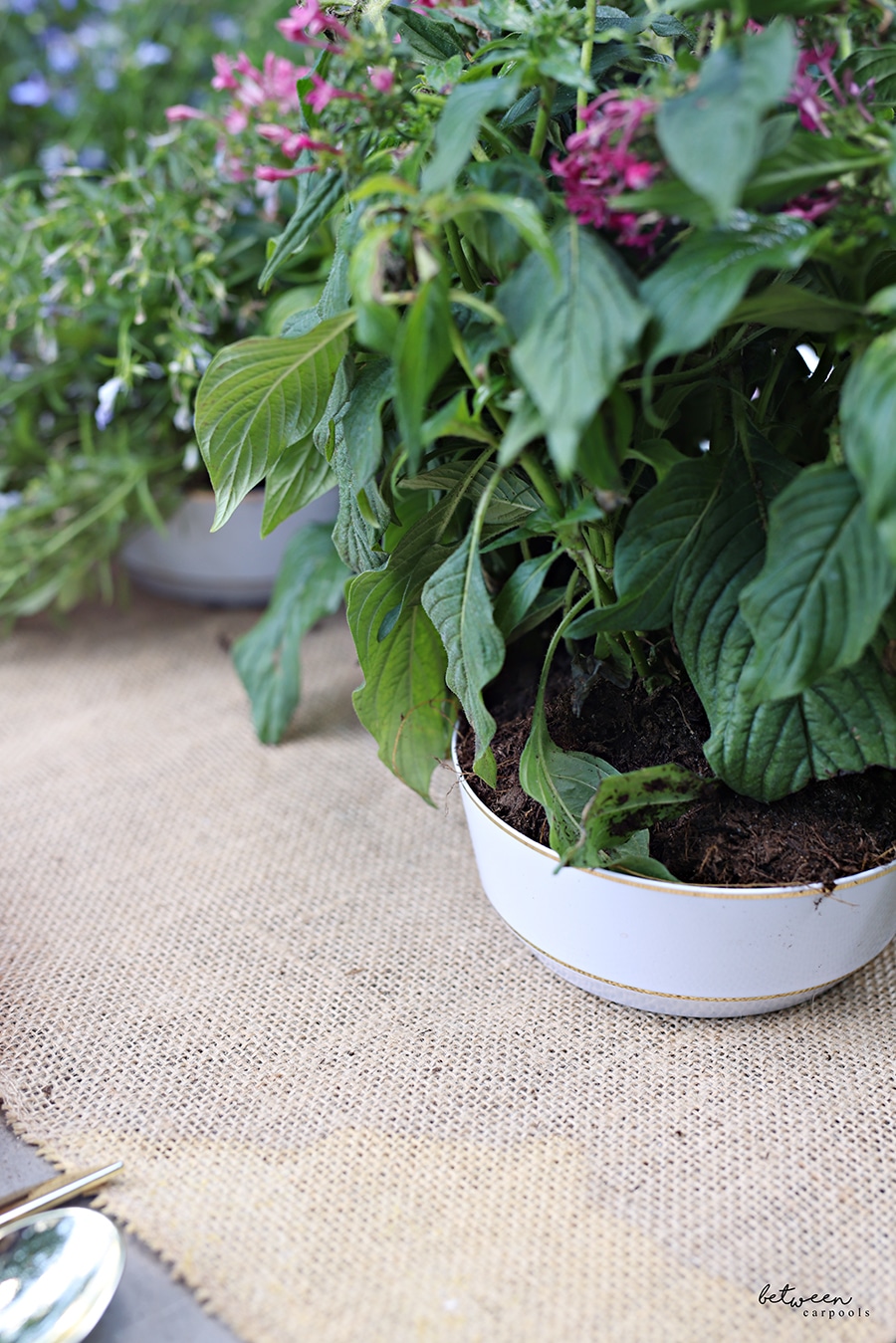 About the florals in the center: It's much less expensive to purchase potted plants vs. fresh florals. And they look beautiful and last way longer too! Shiffy used a bunch of them here on top of a burlap table runner. We split up some larger potted plants (they were only $5.98 each!), took off some of the earth, and put them into these Luxe bowls that are really meant for soup (but we're not serving soup today so we'll be ok). Each larger potted plant gave us two or three minis (so we only needed three plants for this look). Add some water to stabilize the plants and line the bowls up down the center of the table.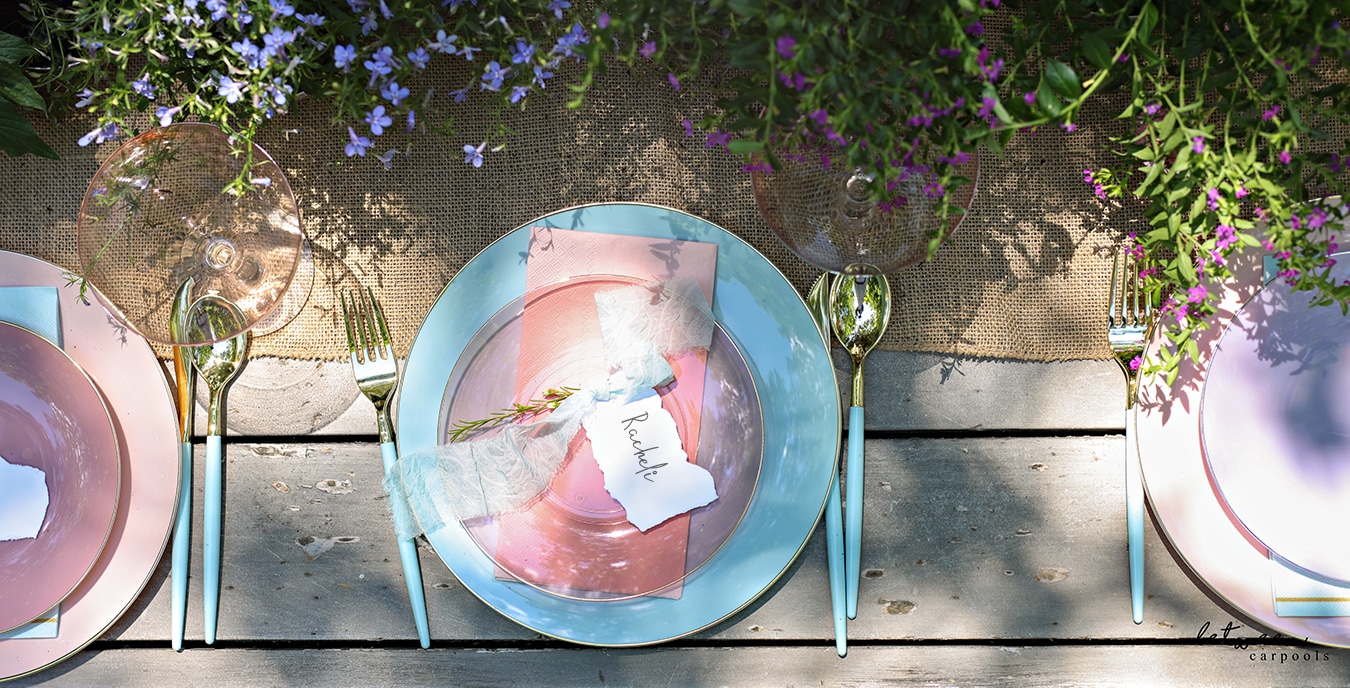 A beautiful, pastoral, summer-worthy look and that's all you need to do!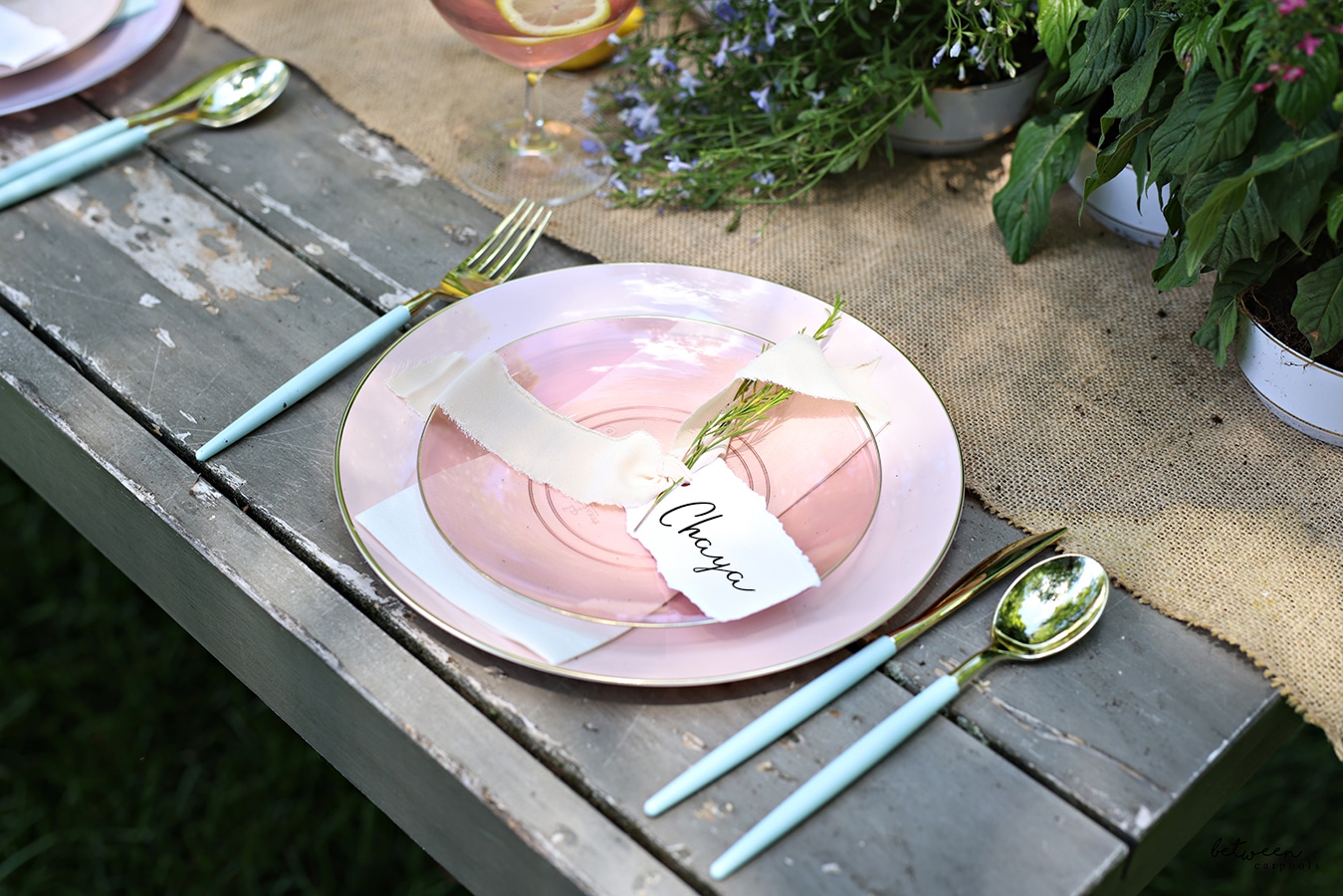 * We've been getting comments and questions about the muktzeh status of the potted plants on our Shalosh seudos table. Since a part of the potted plant is removed from the pot and placed in a vase, it's considered to have the status of cut flowers. We encourage everyone to consult with their LOR.