Kugel bites is the new version of kugel to try and love.
When I started writing cookbooks I didn't think it would be possible to have a pizza recipe in every single cookbook. But somehow I managed. I've written about regular pizza, thin crust, 30-minute crust, dessert pizza, deep dish…to those that enjoyed each one and came along for the ride, thanks so much. And for those that didn't, I'm sorry. And I'm going to apologize that I'm heading the same way with potato kugel. Who knew there was so much to write about?
We started with the basics and overnight versions (All recipes are in the post). Then we moved on to "Can I Freeze Potato Kugel?" Renee Muller helped me along and wrote about Yapchik—a first cousin to potato kugel that's a little quirky.  
That's it. I thought I was done. But a couple of weeks ago, a few Instagrammers posted in their stories about a restaurant in LA called Fleishik's (the full name Fleishik's Sandwiches, Nosh and Whiskey) and they serve a side dish called KUGEL BITES.
Gooooodbye French fries.
Since the majority of us do not live in LA, I thought we could make our own.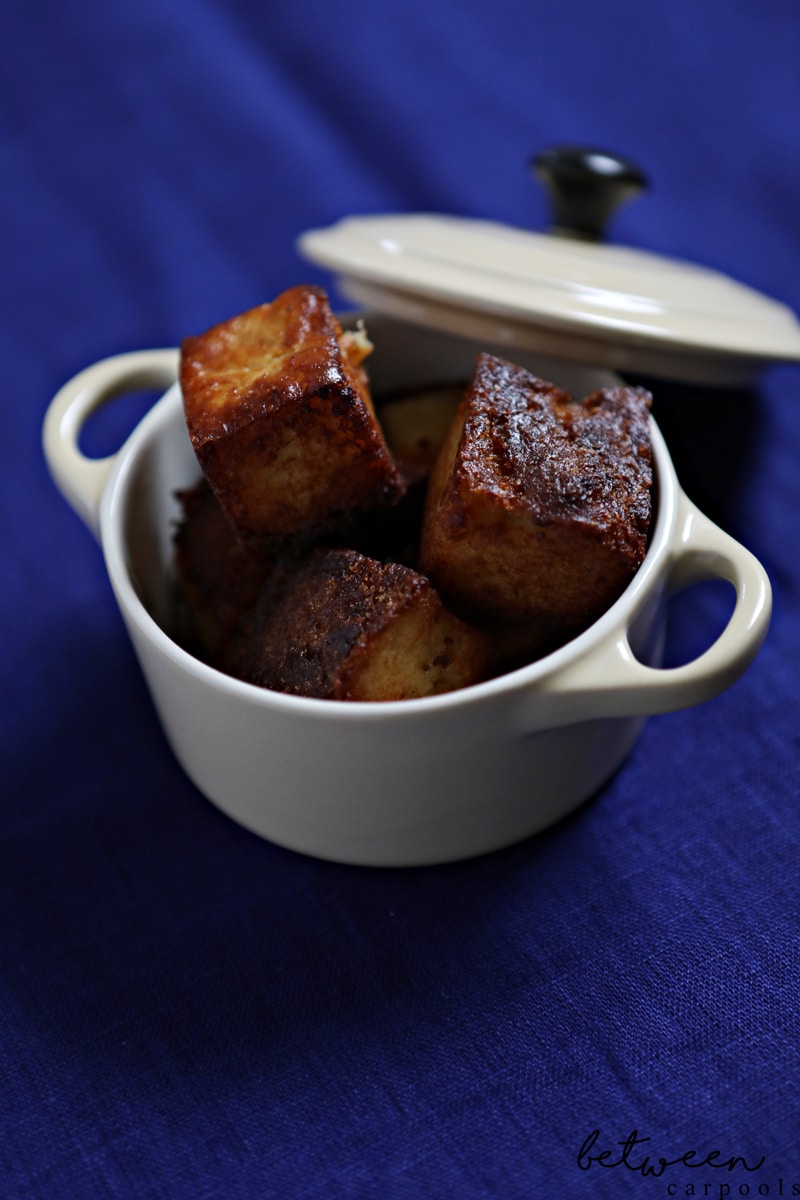 While the Kugel Bites at Fleishik's are served in a kraft takeout box, kugel bites surprisingly make a really pretty presentation when you are trying to get that Shabbos morning cholent plate to look like a 5-star caterers' dish.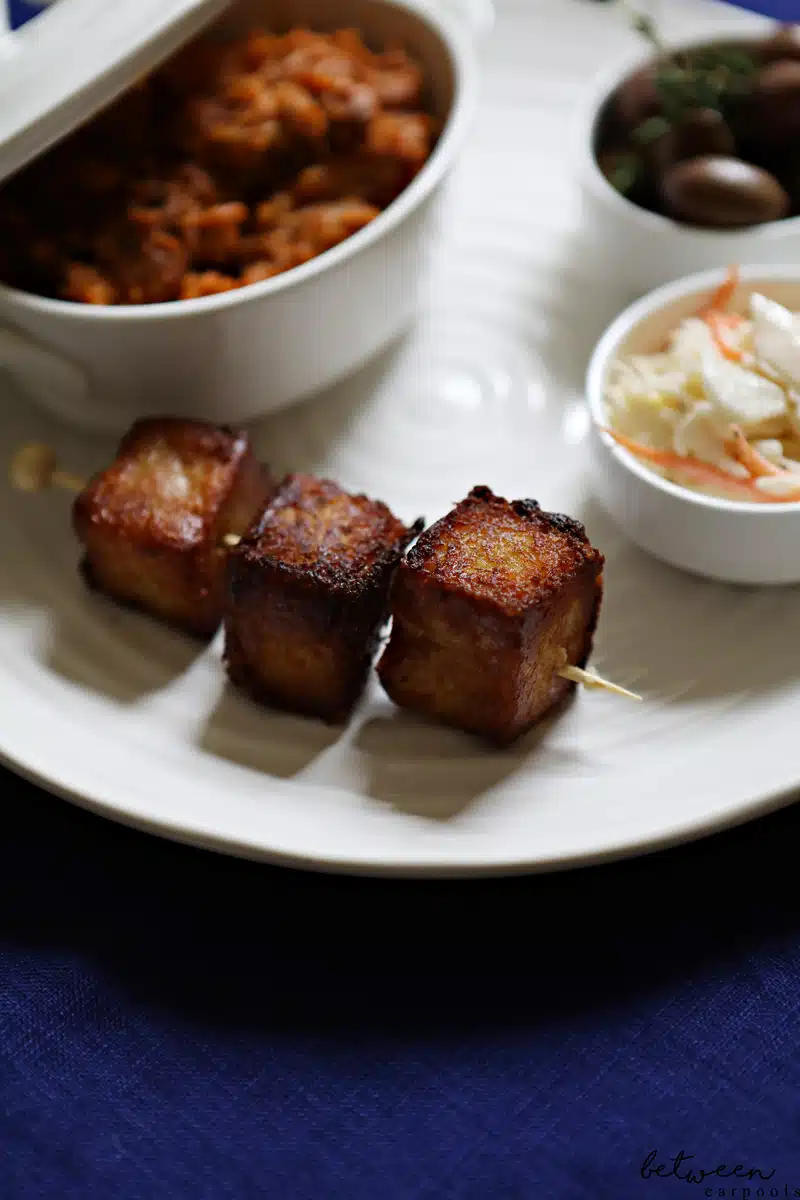 Here's How to Make 'Em:
• Bake your regular version of potato kugel in a shallow pan lined with parchment paper.  Two pounds of potatoes, which yields one 9- x 6-inch kugel, can be cut to 20 kugel bites. Once the kugel is fully cooled/cold, remove the kugel together with the parchment paper. Trim edges with a knife and cut into evenly-sized squares.
• The preferred stovetop method (as in photos): Heat 2-3 tablespoons of oil in a skillet. Pan-fry the kugel for 4-5 minutes, rotating the kugel bites so they get crispy on all sides.
• Alternatively, you can use the oven method. Preheat oven to 425ºF. Line a hard baking sheet with parchment paper. Spray or grease the paper. Place kugel bites spread apart on the sheet. Spray the top of the kugel bites. Bake for 8-10 minutes; flip cubes and bake for another 8-10 minutes.
• Thread onto a skewer  or serve in a bowl with some coleslaw on the side.