Did you ever think a ripped piece of paper could be just so pretty?
You first saw these place cards on our shalosh seudos tablescape in this post a couple of days ago. Now it's time to show you how to make them! It's so incredibly easy, you'll be turning to this solution every time you need a last minute addition to your table.

Use any pretty ribbon. We used this Chiffon Raw Edge Ribbon.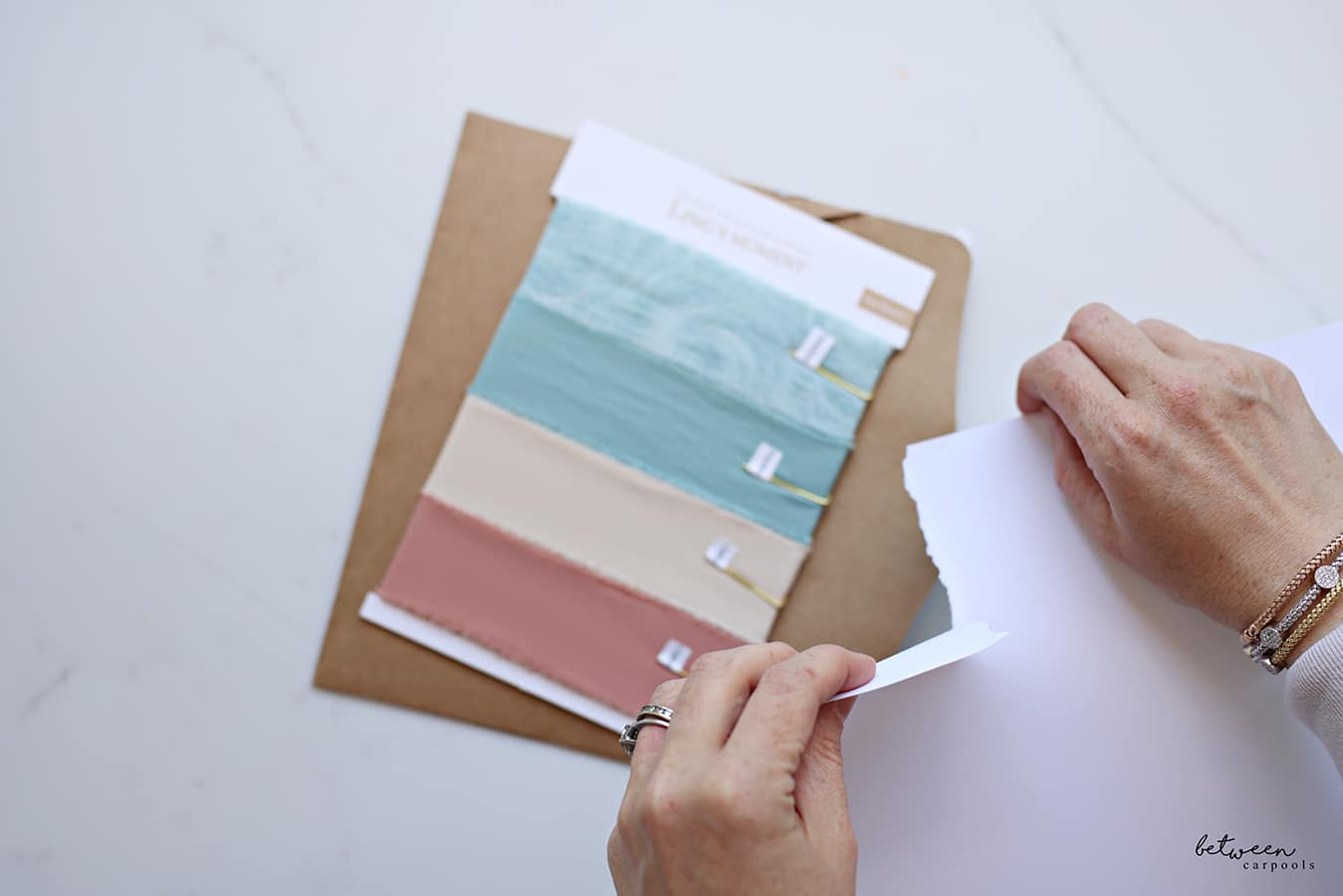 Use any white cardstock paper, and tear off a piece so that all the sides have a raw/ ripped edge.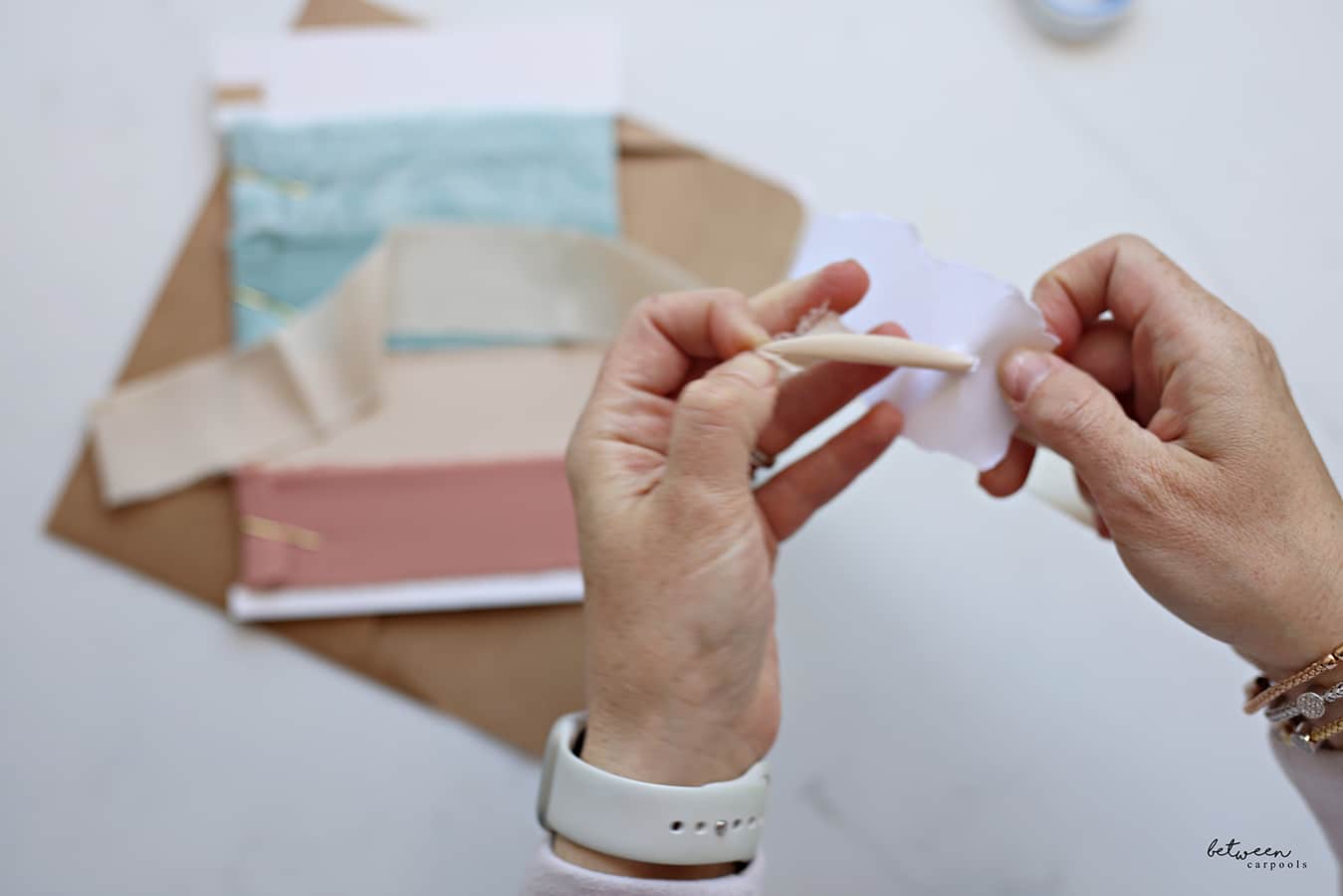 Next, add a hole punch and then string the ribbon through and tie a knot or a bow.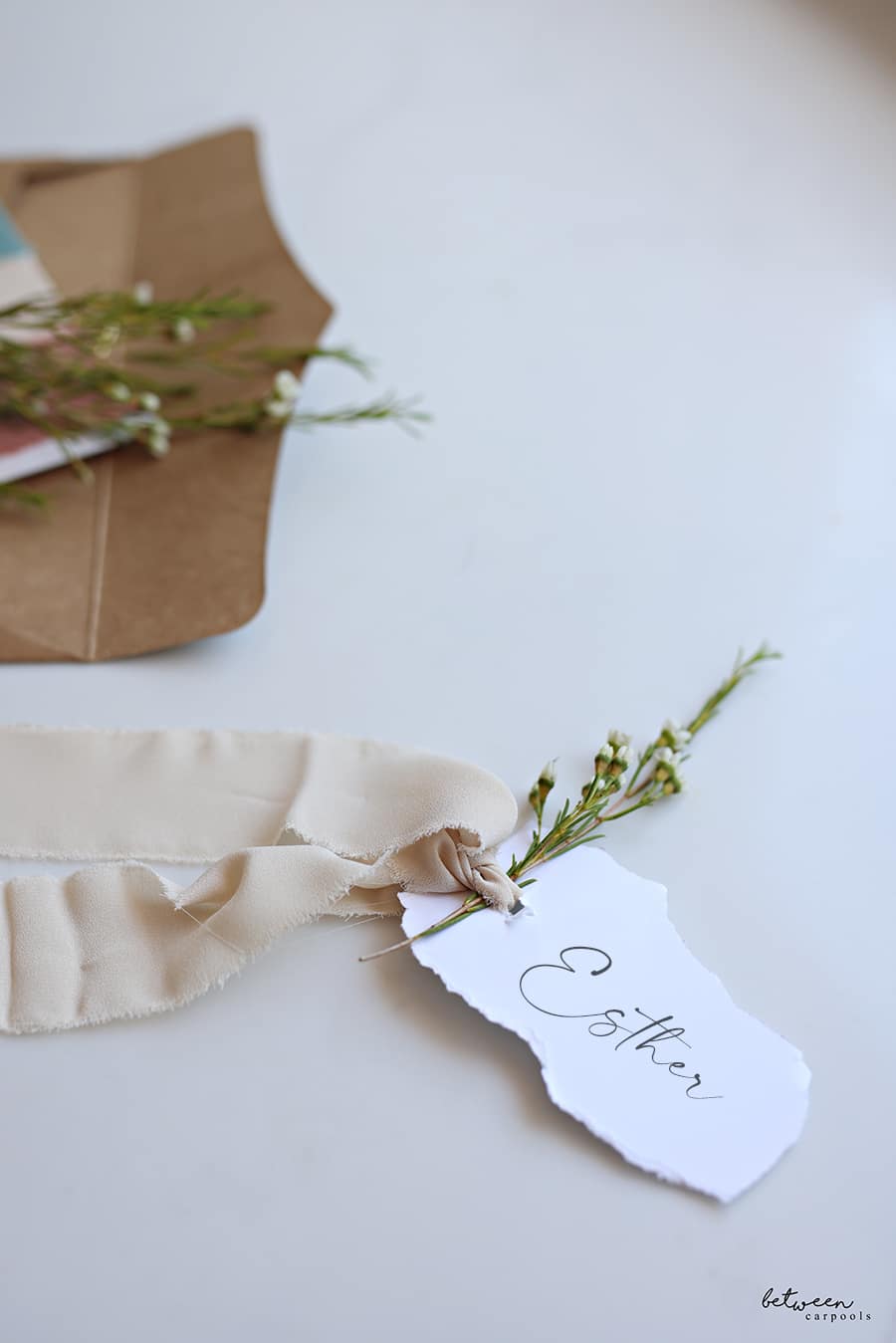 Add the names, and then some leaves, rosemary or tiny florals for that added touch!