Put those Scott-type paper towels in a dispenser and you're ready to go
I was standing in BJs and staring at that huge box of commercial paper towels (you know, the type we all bought in those days of Covid when the stores didn't have anything else?) and I was thinking, "Should I, shouldn't I, should I?"
Because, while it was super convenient to not have to cut paper towels before Shabbat, we were all very happy to go back to the softer paper towels on the roll.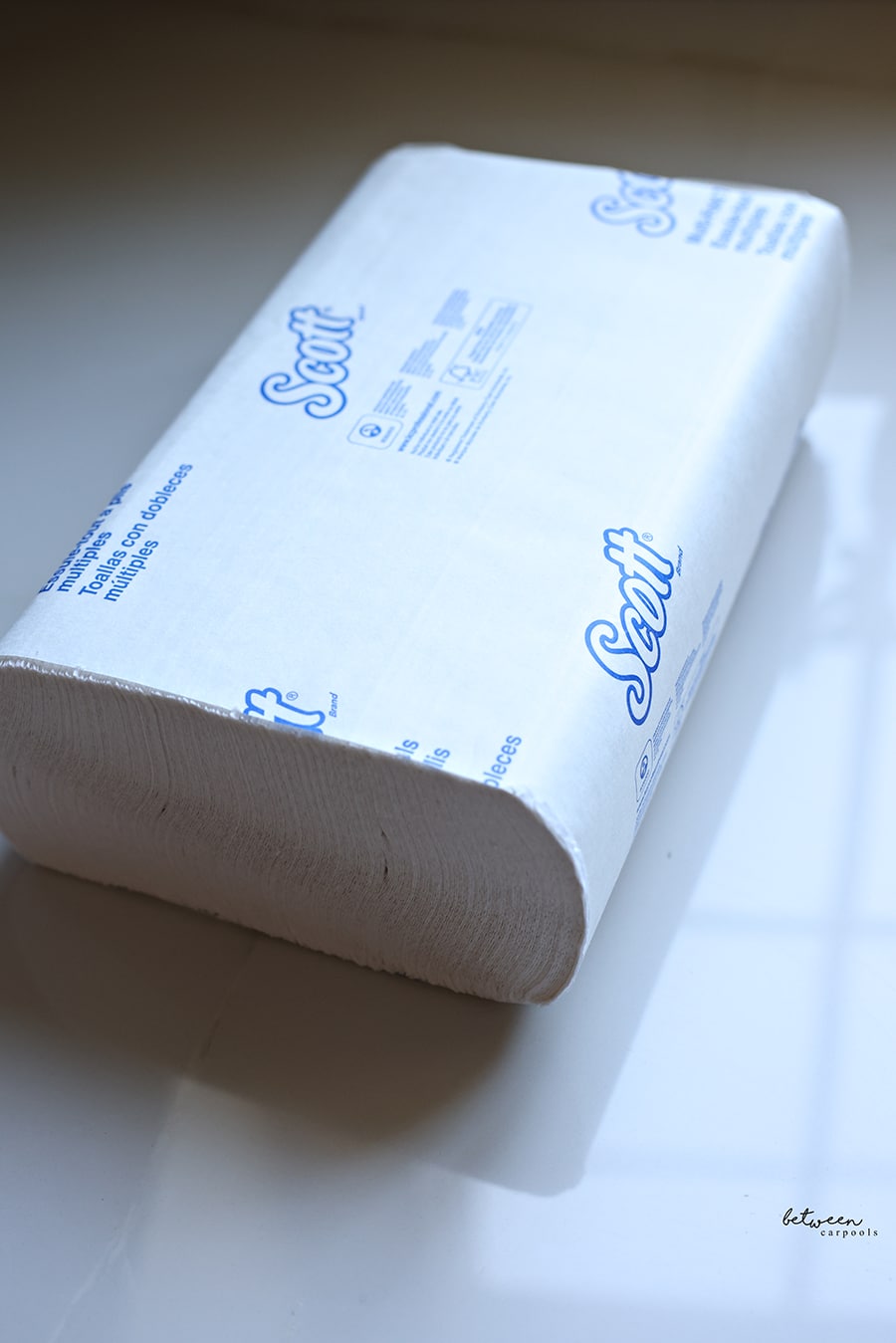 But then adding a dispenser changes everything. It makes those pre-cut towels so handy to use.
There are practical dispensers like this one by Tork, and then there's pretty dispensers. This one comes in black and bamboo white, or choose bamboo wood with a wood lid. I keep mine in a cabinet and take it down and put it on the counter to have handy over Shabbat. And I love having it!
If you don't need a lid (the lid is useful because when you pull out one paper towels, it pulls out the next one partially so they're easy to pull), there's different wood grain dispensers also available. You don't need to wall mount and pull the paper towels from the bottom; it works perfectly well when the towels are pulled from the top. 
I especially loved having this when my baby decided to empty the entire water cooler and I didn't have to worry about not having enough paper towels to clean up. Now, I have endless paper towels! (And a bit more peace of mind.)
FOR EXCLUSIVE CONTENT AND A PEEK BEHIND THE SCENES, MAKE SURE TO JOIN OUR WHATSAPP STATUS HERE.