All you need are some rings and any kind of bottled drinks…and kids will have a blast!
Every Chanukah, my kids and I try really hard to brainstorm a couple of fresh, exciting games that work well when there's a gazillion kids around. This was what we came up with this year, and the team thought it would make a great Purim seudah activity as well!
It's perfect for the teacher or Rebbe who has lots of students visiting and wants to offer a fun, quick activity (that also integrates into a mishloach manos).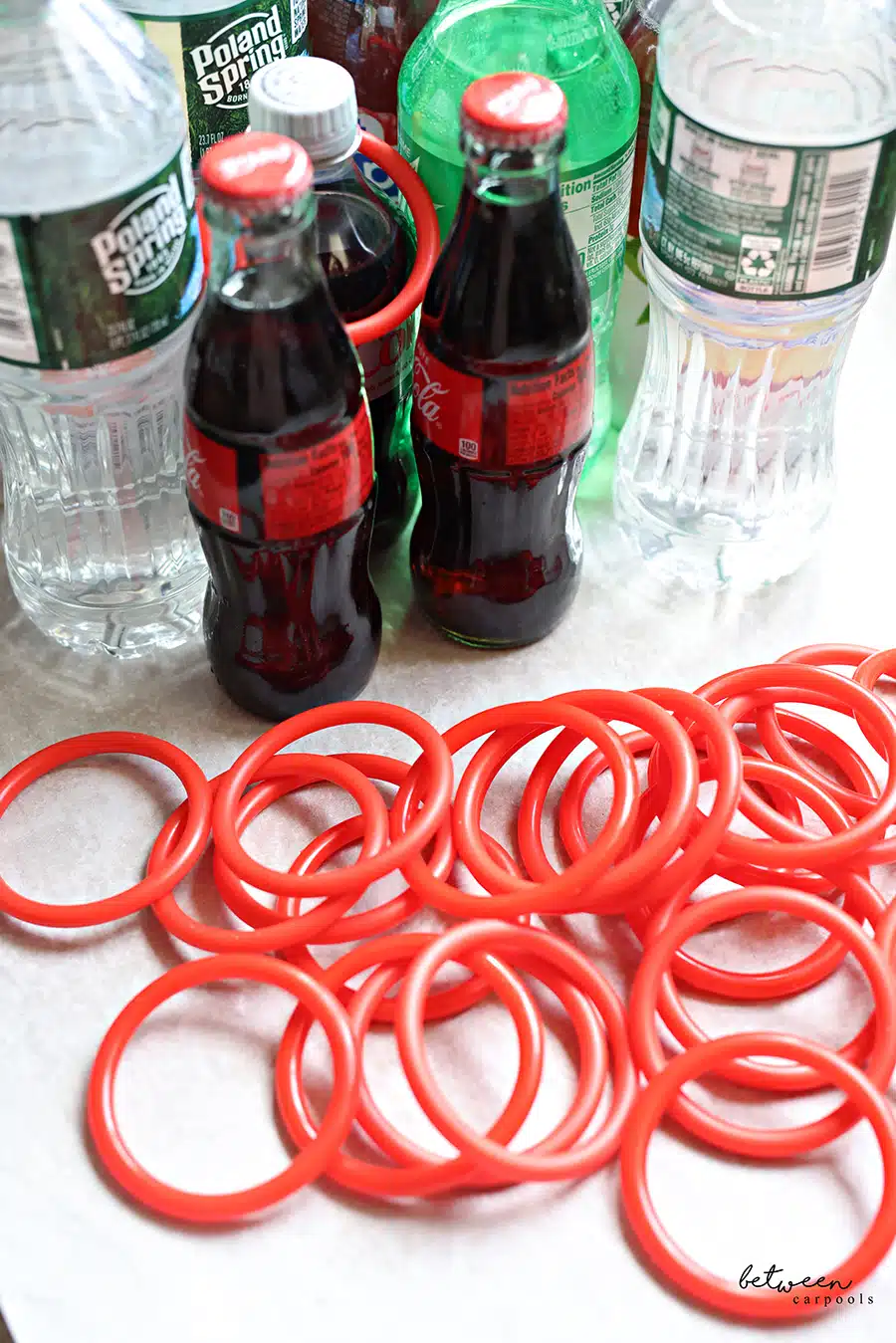 All you need is these ring toss rings and lots and lots of drinks.
I personally had ordered about 12 cases of water (uummm…we're still drinking that water) and a variety of different sodas and seltzers. I put them all flush against each other so it's not too hard to get a ring around the neck of each bottle. We had marked prize codes on each bottle, so each kid received prizes coordinating to the bottles they had ringed. 
For Purim, you can make the drinks more exciting like the variety you have here. Set up all the drinks in one corner of the house and let everyone who visits have a turn trying to get their drink of choice by tossing the rings. Once the ring falls around the neck of a drink, that's the one they get to keep!
It's totally the easiest way to bring in that fun, carnival element.
Want to see the other game ideas we used in previous years? See how to create a balloon dart game here or a candy wheel over here.
FOR EXCLUSIVE CONTENT AND A PEEK BEHIND THE SCENES, MAKE SURE TO JOIN OUR WHATSAPP STATUS HERE.