Challah dough is rising but you don't want to cook dinner? Make these easy cheesy challah dough dishes.
While most batches of challah dough involve 5 (or even 6) pound of flour, many families don't need that many challahs each week. You can use your challah dough to make lots of different dishes…including dairy ones for dinner on Thursday night, or prep it ahead and look forward to these cheesy challah dough dishes at your melave malkah. If you don't make challah and want to enjoy these, you can easily use store-bought (or homemade) pizza dough to create any of them.
Chipotle Buns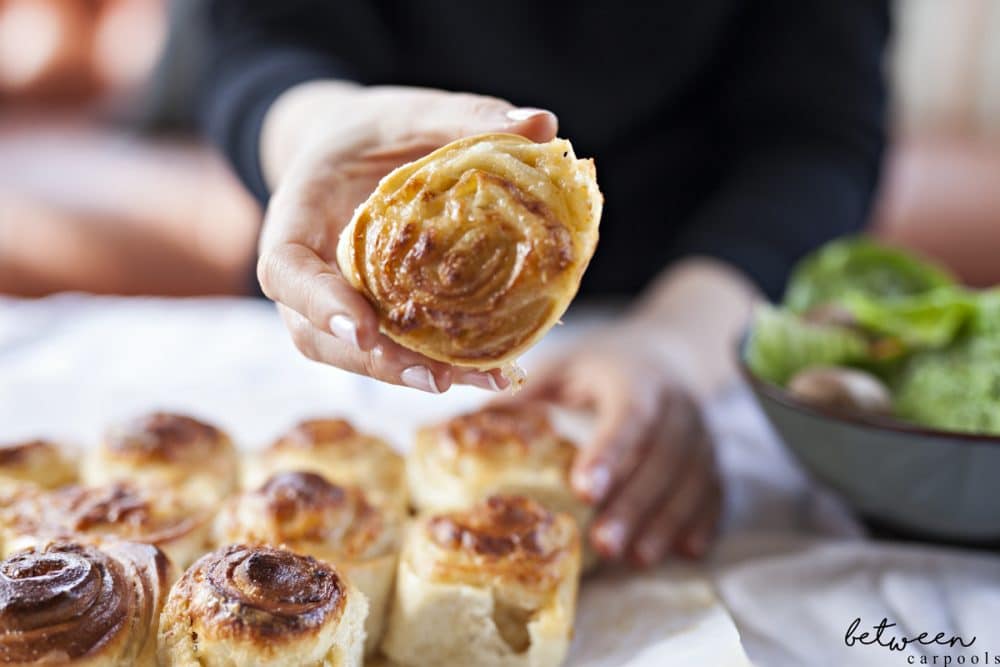 This cheese has so much flavor, you don't need anything else other than your dough and the cheese to create these buns!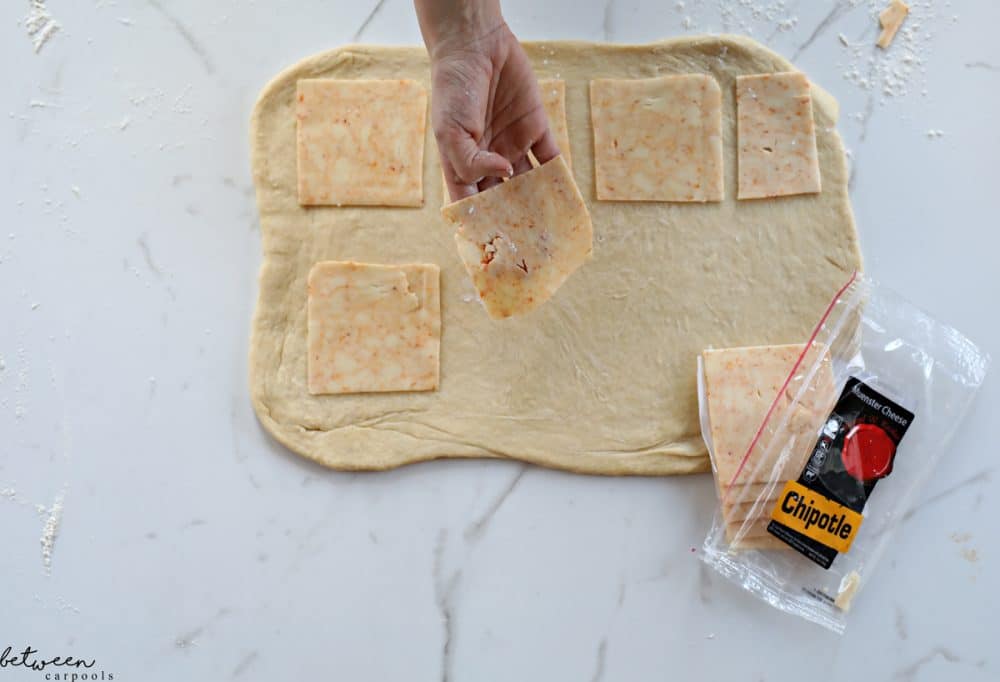 Roll out 1 pound dough to the size of a baking sheet. Cover with slices of Natural and Kosher Chipotle Cheese (the more, the cheesier). Roll up, jelly-roll style. Slice 12 buns and place in a 9-x13-inch pan. Bake at 425ºF for 20-25 minutes.
Parmesan Caesar Flatbread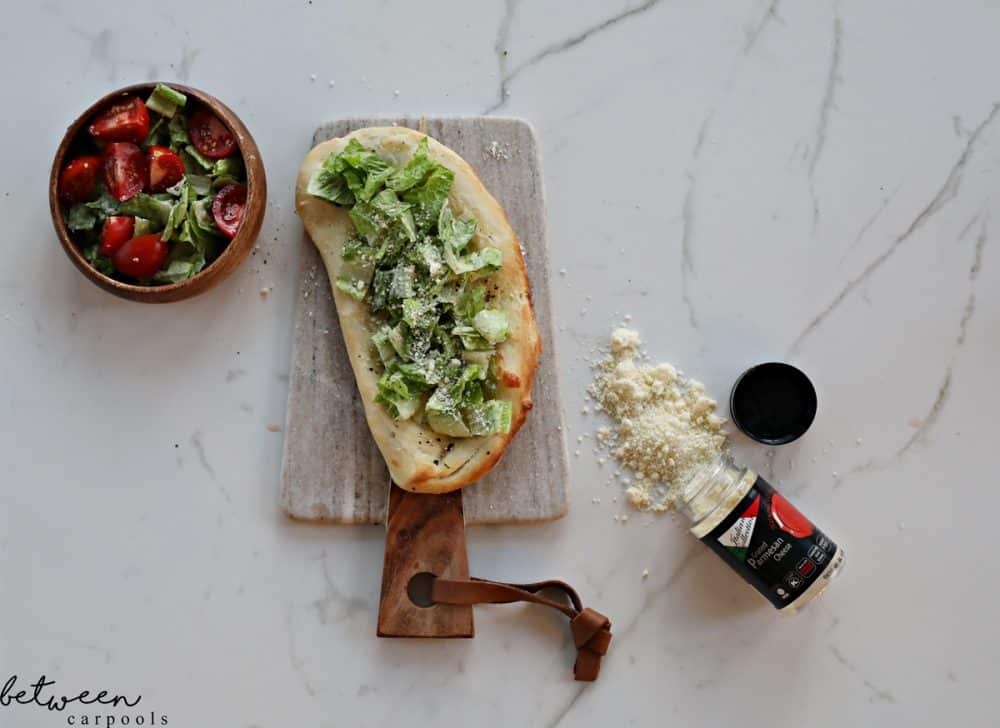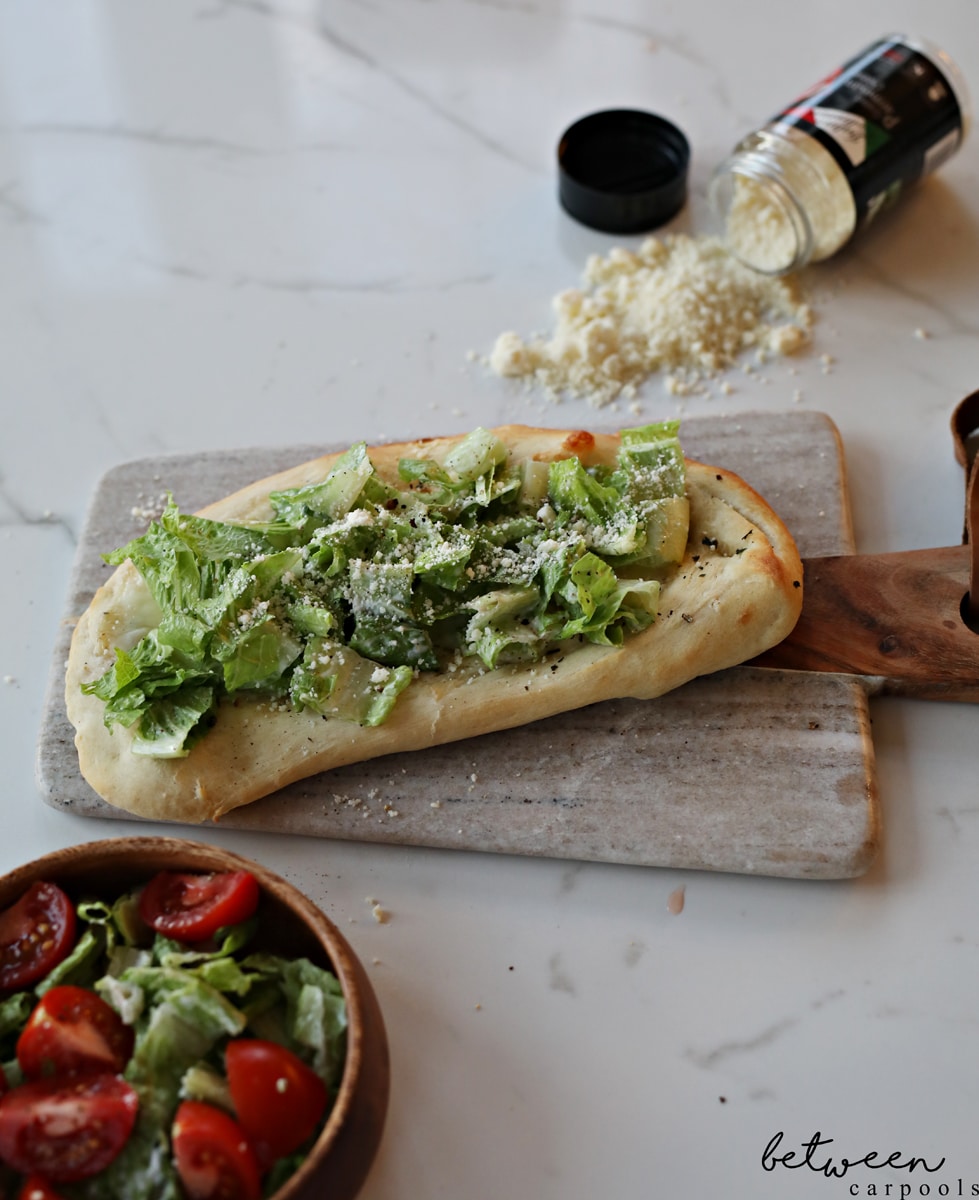 The wholesome and balanced way to enjoy challah dough…with a salad on top! Stretch dough into a rectangle, drizzle with olive oil, and sprinkle with Italian seasoning and some garlic powder. Top with shredded mozzarella. Place on baking paper and bake directly on the rack in the oven preheated to 475-500ºF. Bakes in 8-9 minutes, until edges are crisp and the bottom is golden. Add Romaine lettuce, caesar dressing, and grate some Parmesan cheese on top (either grate it fresh from the wedge or use pre-grated cheese).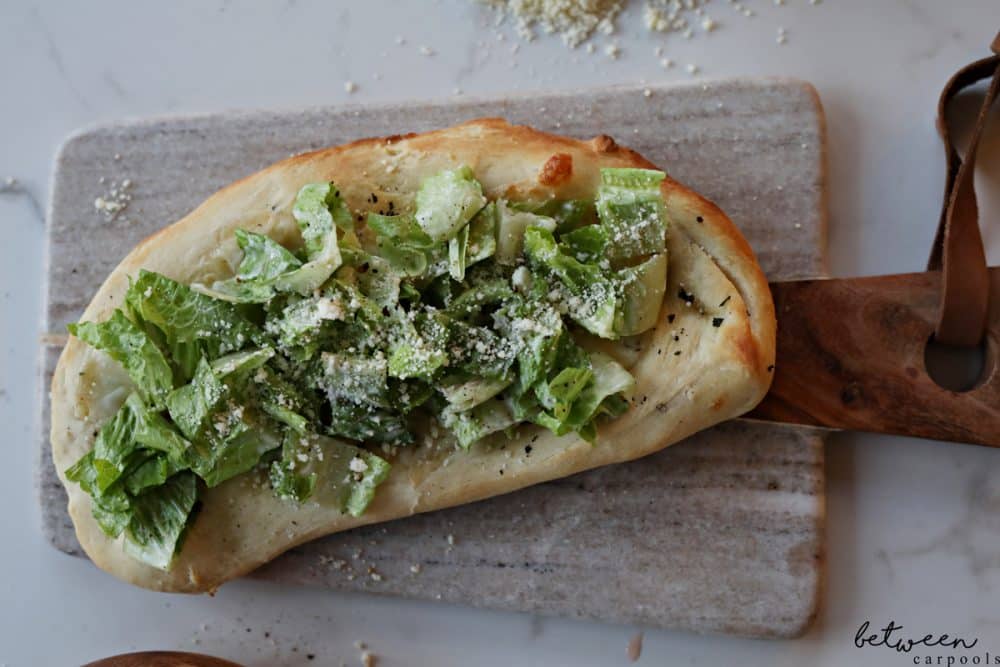 Garlic Twists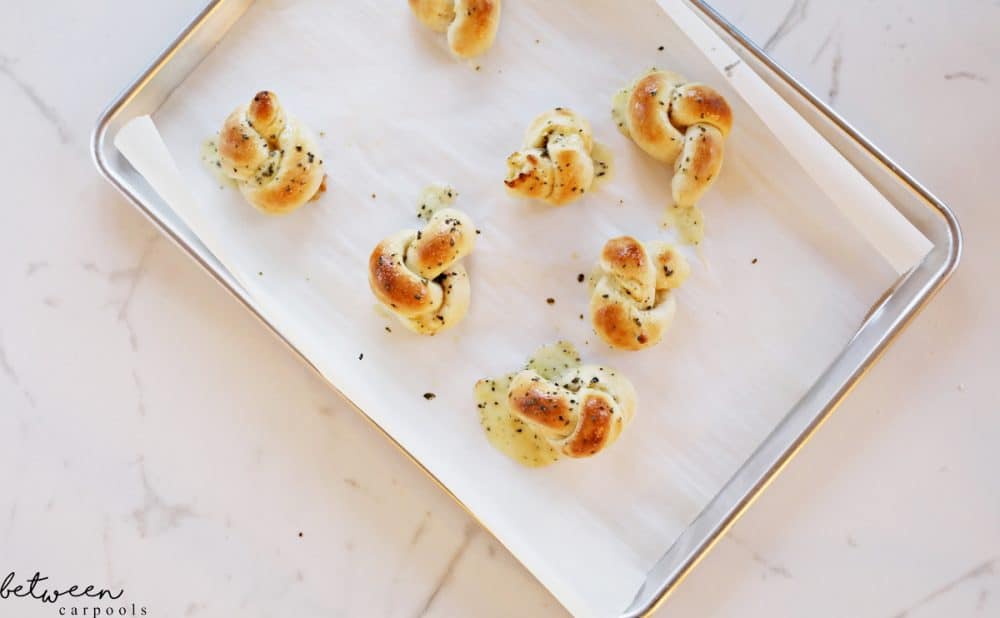 These were the biggest hit of the day! Roll out small pieces of dough, 8 inches long and 3 inches wide. Place a strip of Natural and Kosher Garlic Basil Sliced Muenster Cheese on the strip. Seal it, pinching the edges together, to enclose the cheese inside the strip. Tie dough strip into a knot. Place on a baking sheet lined with parchment paper. Bake at 475-500ºF  for 7-9 minutes or until edges golden.
Immediately after removing from oven, brush on olive oil mixed with dried basil and garlic powder. That's it! Eat while still hot. A cheesy garlic knot with flavor inside and out!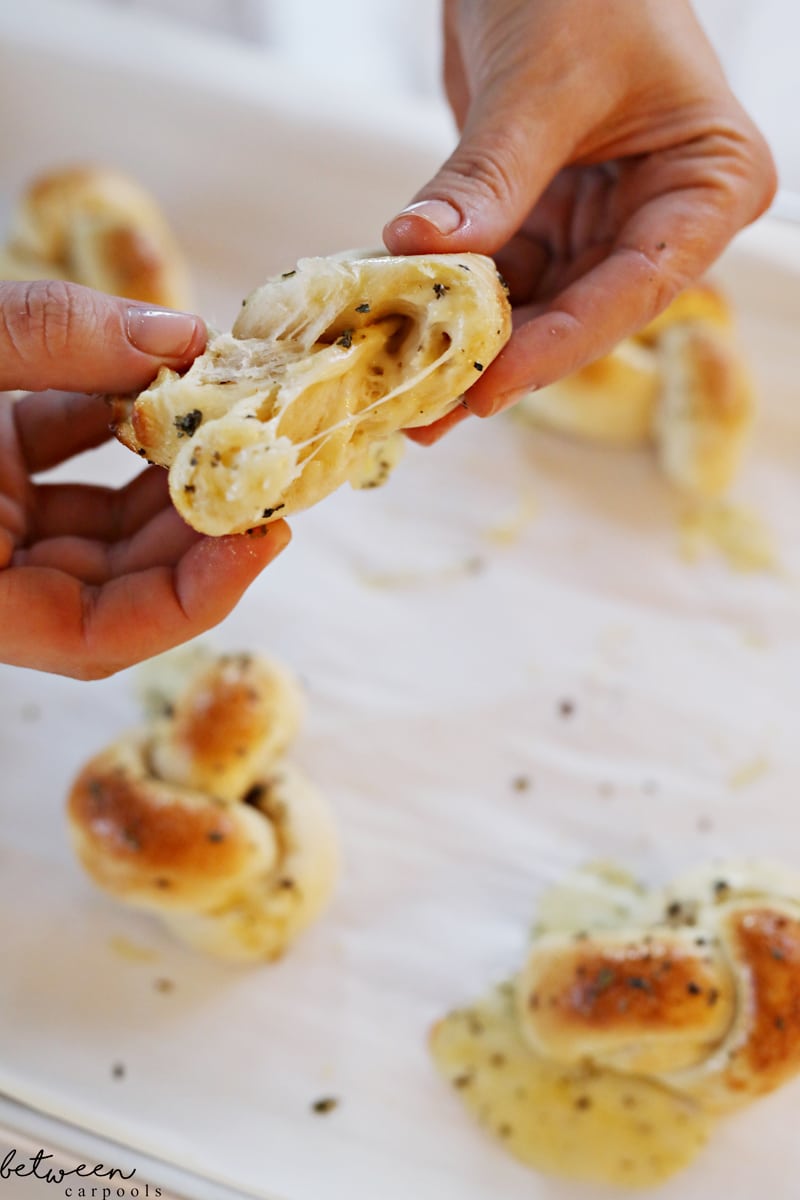 For another great challah dough idea, see this post.
This post was sponsored in part by Natural & Kosher Cheese.
Natural & Kosher Cheese features the finest artisanal cheese, proudly prepared under careful kosher supervision. Their wide selection of all natural cheeses are made to the standards of Cholov Yisroel, under the strict supervision of the OK and Rabbi Weissmandle. Find them in the dairy section of your local supermarket.