This dinner was created so we could eat caper berries – but they aren't even necessary!
I was having a salad at a restaurant in Israel when I came across something I'd never seen or tasted before. It tasted mostly like a caper, but it was like a caper on steroids! About the size of a small olive, when split open, it was full of tiny seeds. Since I love capers, as soon as I got home I decided I had to figure this out. Didn't take much research to discover caper berries. Amazon Prime to the rescue – I had a jar on the way to my house with overnight shipping.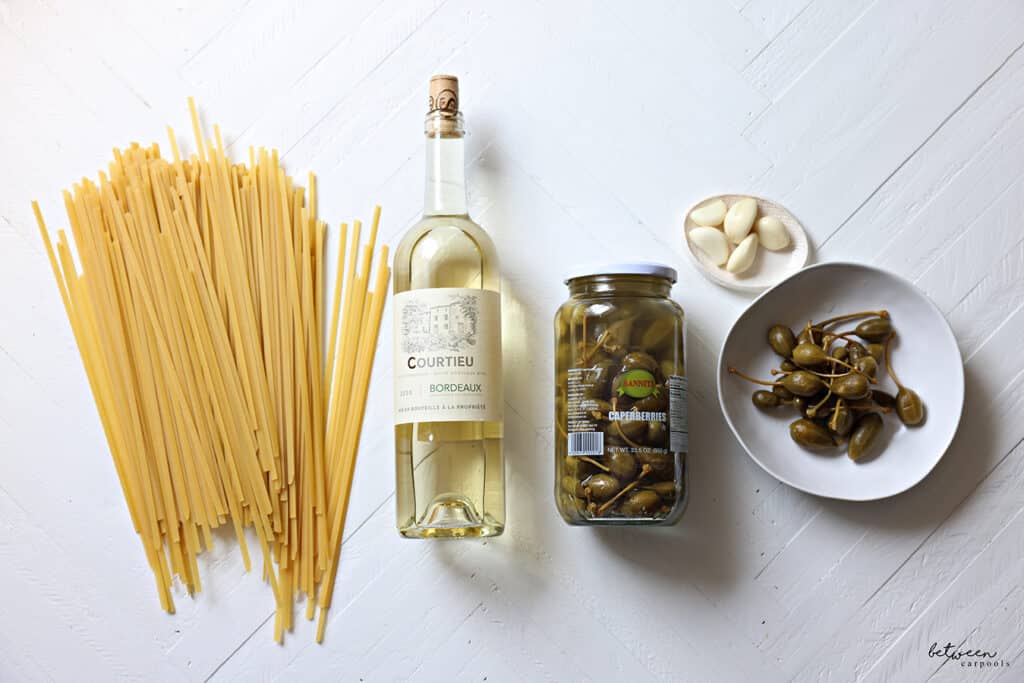 But what to make with these caper berries was a different question. (They're too intense to eat straight out of the jar, in case you have a friend asking.) I decided it had to be pasta, and we'd add some fish to make it a proper meal. And that's when this dish was born. It takes just twenty minutes from start to table!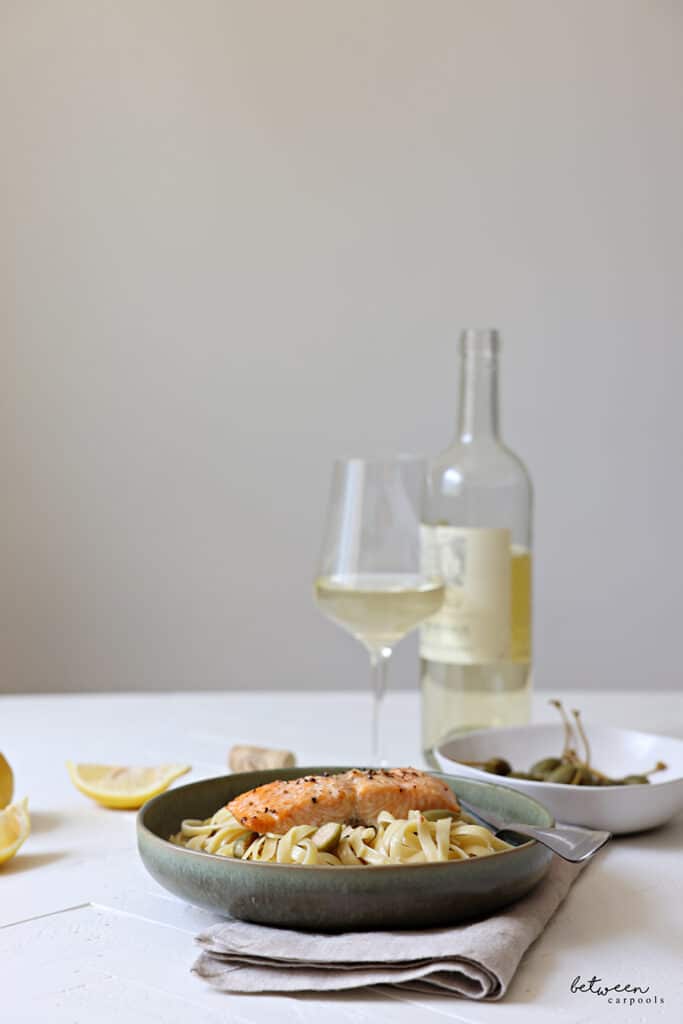 Note: I used olive oil to keep the dish dairy-free, but butter takes it up a notch.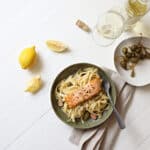 Print Recipe
Garlic and Wine Sauce Pasta with Salmon and Caper Berries
Ingredients
4

salmon filets,

skin removed

1

tbsp

olive oil

salt and pepper

1

lb

fettuccine

3

tbsp

olive oil,

plus more for salmon

3

garlic cloves,

minced

1

cup

white wine

1

tsp

salt

¼

tsp

crushed red pepper flakes

(adjust to taste)

1

lemon,

quartered

¼

cup

caper berries
Instructions
Rinse salmon and pat dry. Drizzle with olive oil and season with salt and pepper.

Place salmon on lower oven rack and broil for 12-15 minutes, depending on thickness of fish.

Cook pasta according to package instructions, reserving half a cup of pasta water.

While the pasta is cooking, prepare the sauce. Heat olive oil in a deep skillet or in a saucepan. Add garlic and cook until golden. Add white wine and pasta water and simmer until reduced by about a quarter. Season with salt and red pepper flakes. (Because the sauce is very loose at this point, the best way to test the seasoning is to dip a strand of pasta in the sauce and taste that. Adjust to your liking, keeping in mind that the caper berries are salty.)

Strain pasta and then combine with sauce.

Slice caper berries in half.

Plate pasta with some caper berries and a filet of salmon on top. Finish with a squeeze of fresh lemon juice.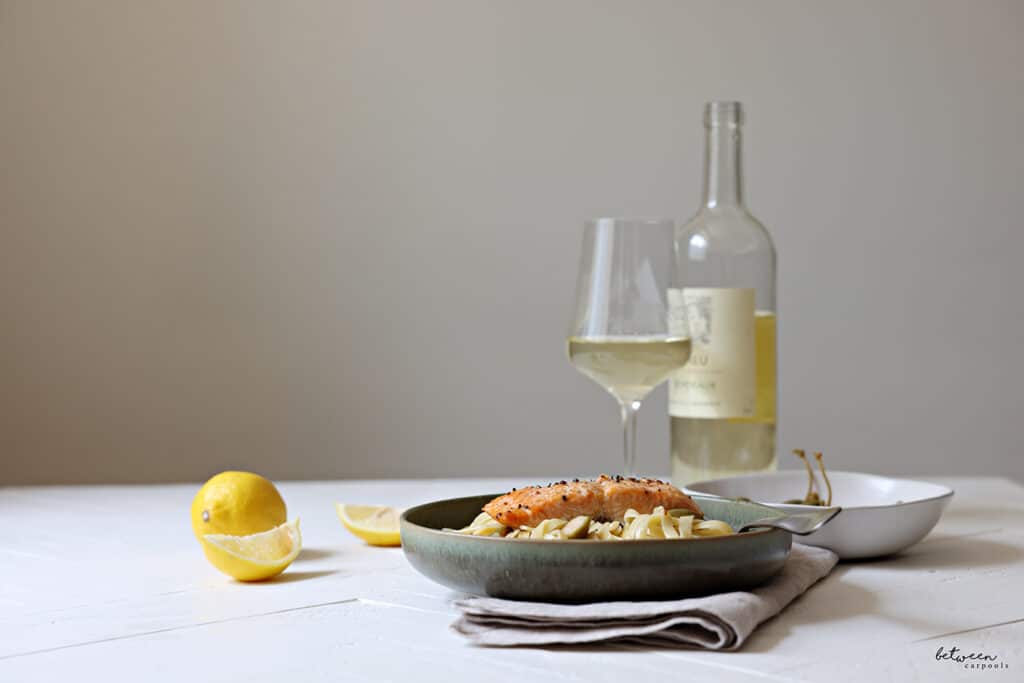 FOR EXCLUSIVE CONTENT AND A PEEK BEHIND THE SCENES, MAKE SURE TO JOIN OUR WHATSAPP STATUS HERE. JOIN OUR WHATSAPP GROUP AND WE'LL LET YOU KNOW WHEN A NEW POST IS UP!