There are no issues with kashrus or calories when you prepare this version of the popular drink at home!
This refreshing drink is so easy to prepare that there's just no reason to go out and buy it! You just need two components and some water and ice.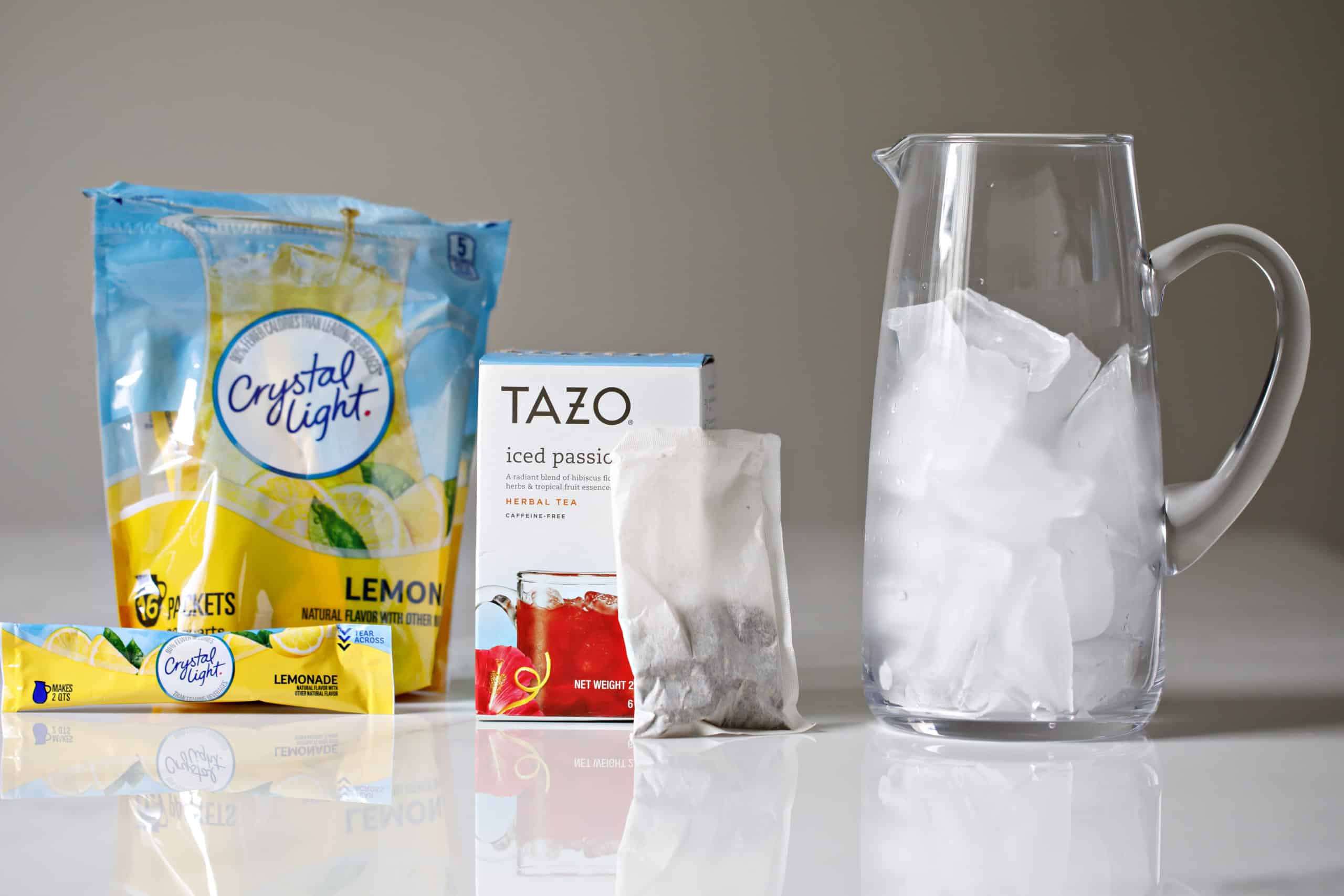 Tazo Iced Passion tea comes in pitcher sized bags. Simply follow the instructions on the box and brew the tea directly in a heat-proof pitcher like this one. (Or just repurpose any 64oz bottle.)
Then you'll need some Crystal Light lemonade. Mix that up according to package instructions and simply combine the two drinks with lots of ice. The original "recipe" calls for equal amounts of iced tea and lemonade, but play around with the combination for the amount of tartness you prefer.
That's it! Now you have the perfect drink to serve in the Sukkah on a sunny day!