It's never been so easy to get great deals on new spring clothing. But, hurry! This site will sell out fast!
Usually sale shopping means sorting through messy racks to find your size…or shopping way in advance and trying to guess what size will be right for your child next year. 
Now, Petit Rack, the sale site for Petit Clair, one of our favorite clothing brands, is live! Shop for spring/summer now and save money on the cutest clothing.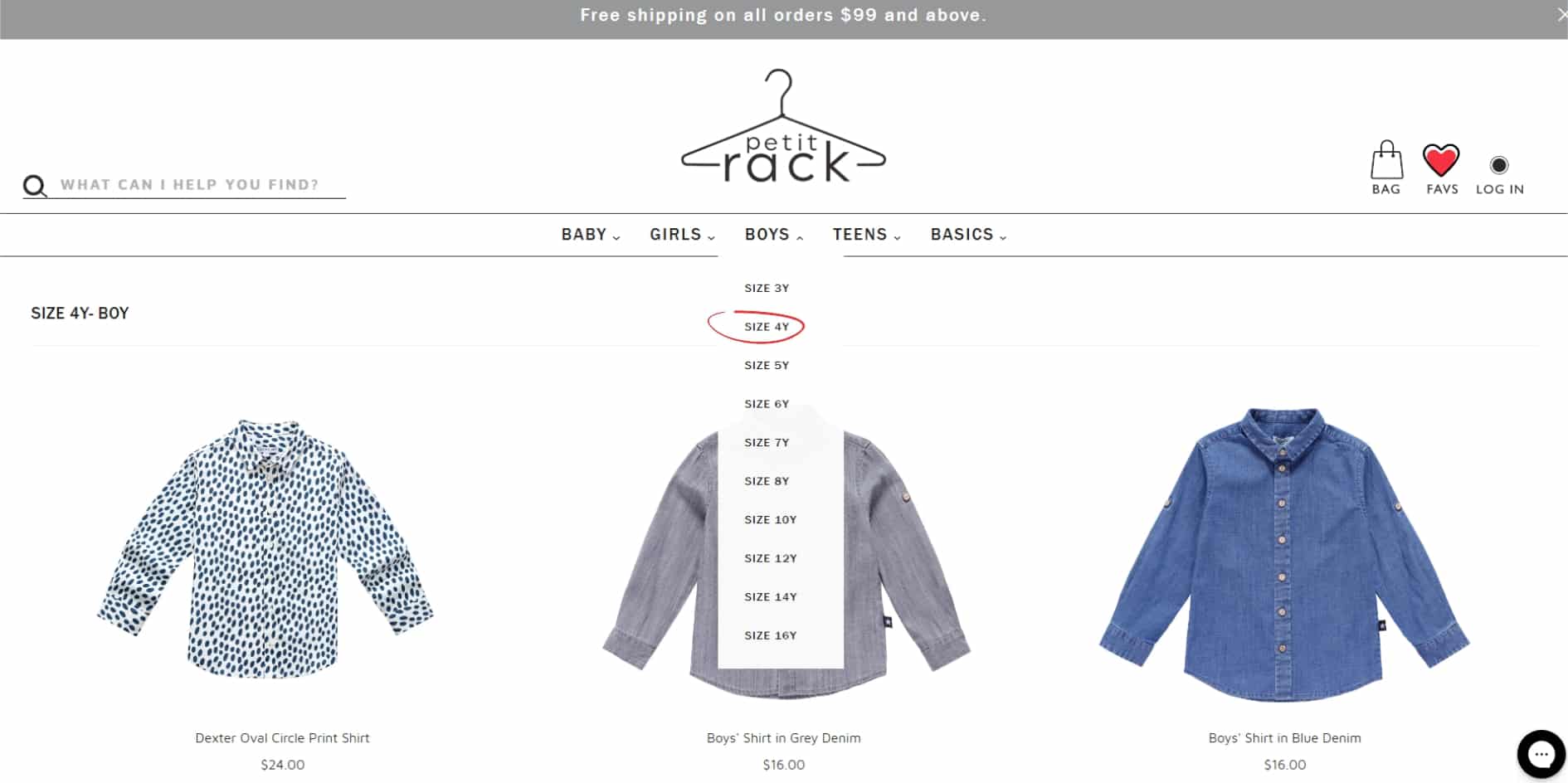 It's so easy to shop. You can shop by size for baby, girls, boys, or teens and see what's available.

Or you can shop by price! Choose from the $8 rack, $16 rack, or $24 racks.
Here's some top picks.
Ultra cool polos for boys are only $8 each.
Basic girls skirts, available in lots of colors, are also $8.
Lots of adorable outfits for baby like this one are $16.
And Shabbos dresses like this one are $24! There's lots of different styles available in different sizes. 
And great picks for Teens too, like this one.
This post is sponsored. All selections and opinions are our own.