He's behind this. So there must be a reason. Will we accept that?
On Thursday morning two weeks ago, after having a difficult night with intense tooth pain, I was eagerly looking forward to my dentist appointment (which I had scheduled a while back). At about 8:30 am, I got a phone call from the dentist's office. "Uh oh!" Was my immediate reaction. My intuition was correct: the appointment had been canceled. The reason? "We're sorry, but Dr. Siam is in bidud (quarantine)." That was my first introduction to the world we're living in today–the world of isolation.
The virus is affecting each of us in a number of direct and indirect ways. Of course, those who have been stricken with the illness itself are suffering immensely. For many, the effects are technical—such as having the kids home from school, Pesach plans ditched, lack of tissue paper (just kidding!), etc. For others, they are largely emotional. And you know what? Both are equally legitimate.
If you're feeling anxious, you've probably noticed that having someone tell you to "calm down!!!" didn't really do much. So what can help? Perhaps it would be wise for us to understand what panic actually means in order to help us experience inner peace no matter the circumstances.
Panic is what happens when we resist the fear that we're feeling. In other words, "I'm feeling afraid, but it's hard for me to admit/face it. And so, I will do whatever it takes not to feel it. I'll stock up, buy out the stores, keep checking the news, take on extreme measures of precaution, etc."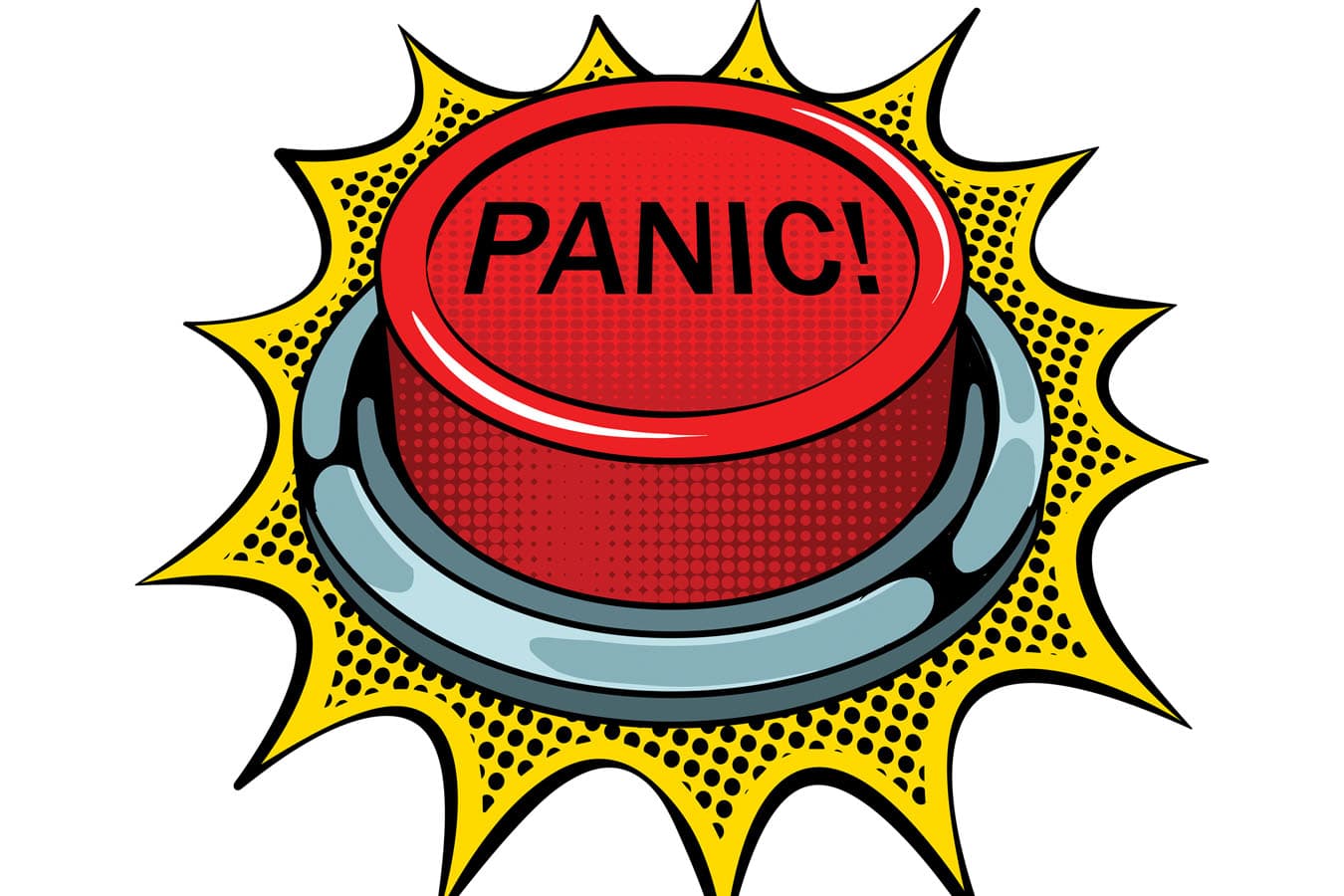 The truth is that it's not the actual virus that's bringing on this fear. Rather, the fear has been there all along—whether it's fear of death, fear of the unknown, etc. In our day-to-day lives, when life is relatively stable and predictable, we are either able to engage in activities that provide us with a counterfeit sense of security, and/or we are able to distract ourselves from feeling it. At a time like now, when the world has been turned upside down, only if our sense of security is deeply anchored in Hashem, can we remain unfazed.
If buying tissue paper makes us calm, there's nothing halachically wrong in doing so. We could go ahead and stock up. (The more okay I am with my own fear, the more accepting I can be of others' fear.) But, if I realize that none of these measures are helping me feel more at peace, perhaps it is time for me to turn this experience into a stepping stone for my growth (which is certainly its purpose).
How can I do that? One way to do so is, very appropriately, through what the governments worldwide are enforcing, or starting to enforce: quarantine. Or, as it is known in lashon hakodesh, bidud.
If we take a moment to realize that Hashem is actually giving us the opportunity to do so, we are left in awe at His wondrous ways. At this time, Hashem is prodding us to seclude ourselves—to spend time doing what the sifrei chassidus and mussar have been encouraging us as a means of becoming more self-aware and connected to Hashem: hisbodedus (or, as it was called in Novardok, bedidus).
Davka now, at a time when our feeling of uncertainty hits us more than ever, when the proverbial rug has been pulled from under our feet, when the (false) sense of security we've ever derived from the government, the medical world, science, assets, or anything other than Hakadosh Baruch Hu has dissipated like thin air, we are granted the opportunity to spend time connecting to Him. This is our chance to leave everything that has been distracting us from this very central relationship in our lives out of the picture and to meet ourselves, perhaps for the very first time in many, many years. When we take the time to speak to Hashem, to tell Him of our deepest fears and concerns (even gasp! "I'm afraid of when Moshiach will come." Hashem knows all of it anyway), we are not only stopping to resist the fear, which automatically reduces the panic, but we are also channeling this challenge exactly for its purpose: as a means for connection. At the end of the day, we want nothing more than this. When we feel connected to Hashem and ourselves, we can lead a life of inner peace no matter what.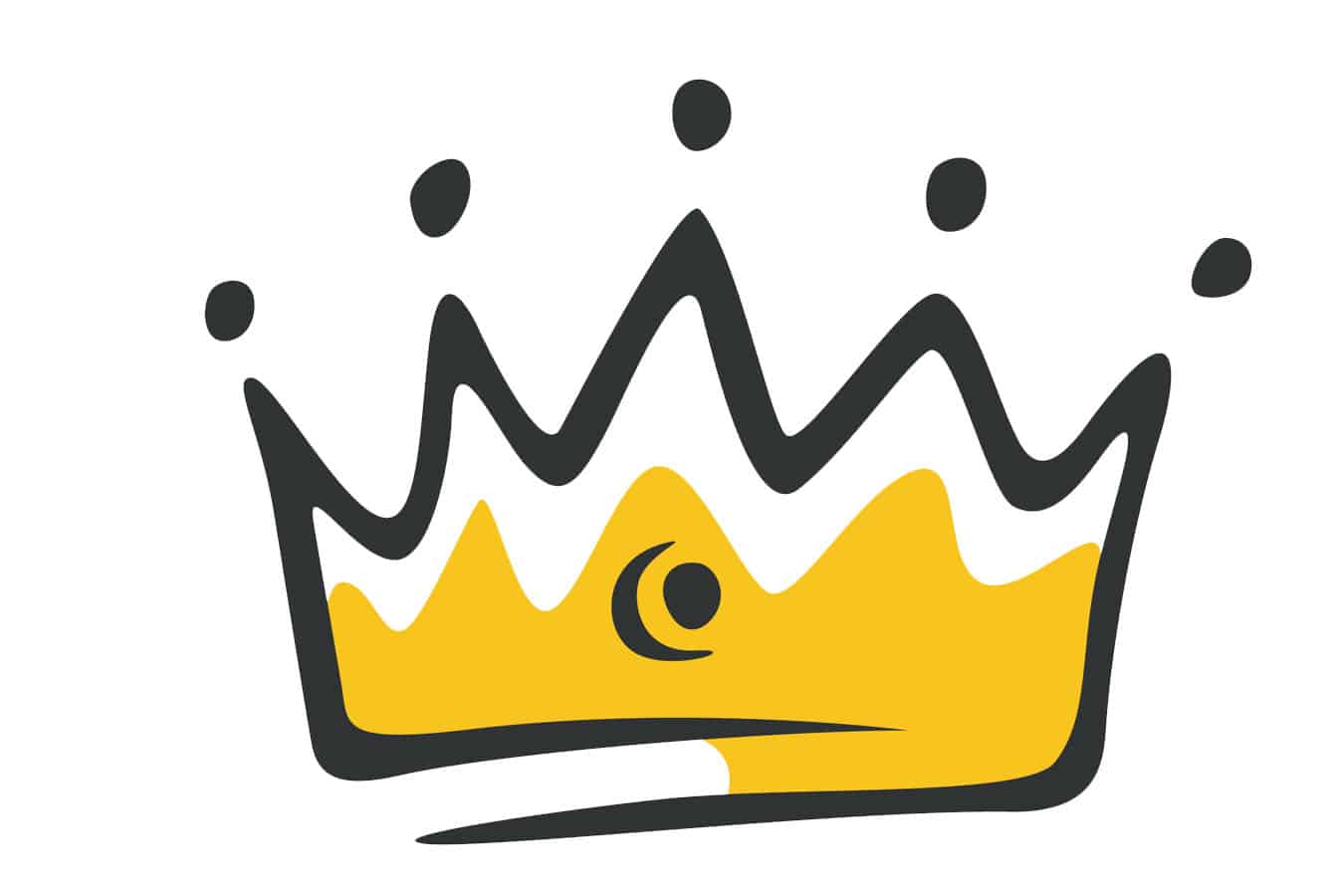 What Corona Means to Us
When speaking of the illness that would eventually take his life, Rebbe Nachman of Breslov zt"l said that if one wants to understand the purpose of a plague that Hashem brings upon the world, he should derive the message from its official name. The official name of the pandemic that has the planet in pandemonium is Corona, named for its crown-shaped appearance. When we take a moment to realize what Corona has done to us, we notice that its name serves it just right: In this hullabaloo that has become our lives over the past few days, we can't help but realize that there must be a Higher Power behind this all. Otherwise, how can a microscopic microbe turn the world upside just like that? Still, at a time like this, the bechirah is ours: Will I resist His will or accept it, seeing beyond the surface and utilizing this as an opportunity for growth?
Crowning Hashem as our king, as we do on Rosh Hashanah, means submitting to His will—willfully. It's not a form of resignation, but rather a conscious choice: I choose to stop resisting His will. I choose to accept whatever He has in store for me. Whether it's the situation of a planet in commotion, or our own home in commotion, every time we make a conscious choice to notice that this is His will, and I will accept it, we are crowning Him as our King once again. Something incredible happens when we do so: we find ourselves feeling calm. The fight is over.
Often, we find that accepting Hashem's will is easier when His Hand in it is strikingly obvious. For example, it's not that hard for us to understand that the record-speed spread of the virus is His doing. You know what's harder? To realize that the record-speed spread of tantrums in our home is His doing too. And to accept His will then too. In one of the early days of no school for the adorable little people in our household, I suddenly found myself surrounded by five crying children. Five. Wailing. Children. All of them on the top of their lungs. As the situation escalated, I took a moment to think. I gave myself the privilege to choose. "I'm choosing to accept that this is exactly what was meant to be at this moment in time." And I chose to laugh. I laughed so ridiculously hard that one by one, the kids stopped mid-cry, probably to evaluate the sanity of a woman gone mad. But it was that laugh that defused the tension in our home and that enabled us to carry on with the fourteenth or fifteenth round of the game we were playing. And it's that attitude, along with intense gratitude that we are all healthy, baruch Hashem, that is allowing us to enjoy beautiful, fun times together while quarantined in close quarters, baruch Hashem.
There is no better prescription for anxiety and tension than this. When I realize that no one—no one— can help me, but the King of the Universe, and that as powerful and mighty as He is He awaits my call at every given moment, He seeks connection with me at all times of the day or night, I am filled with a sense of security that no pandemic, no catastrophe r"l, can ever take from me. May we soon be zoche to "vehaya Hashem leMelech al kol ha'aretz," the ultimate connection with Hakadosh Baruch Hu in His Beis Hamidkash.
If you appreciate soul-stirring music, I highly recommend listening to Ishai Ribo's "Meloch" (Shlomo Carlebach's tune). It has helped me tap into the yearning we all feel for the fulfillment of "Meloch al kol ha'olam kulo," to finally witness Hashem's Kingship in its full glory. It's on repeat around here during these corona days.
May the inspiration derived from this article serve as zechus for the refuah of my dear father Dovid Yisrael Elimelech ben Chaya Bracha, as well as all of the cholim in klal Yisrael.