You'll be ready to dress up beautiful plates when your piping bag is ready in the fridge.
You're beginning to make your menu, and that includes that special starter or dessert that has a component that needs to be piped fresh. Think: A sauce or dip that goes on a fish appetizer. An avocado sauce that gets drizzled on top of a pulled beef taco or pizza. A mousse or dessert sauce that gets piped or drizzled onto a plate. 
The best place to store these components is in piping bags.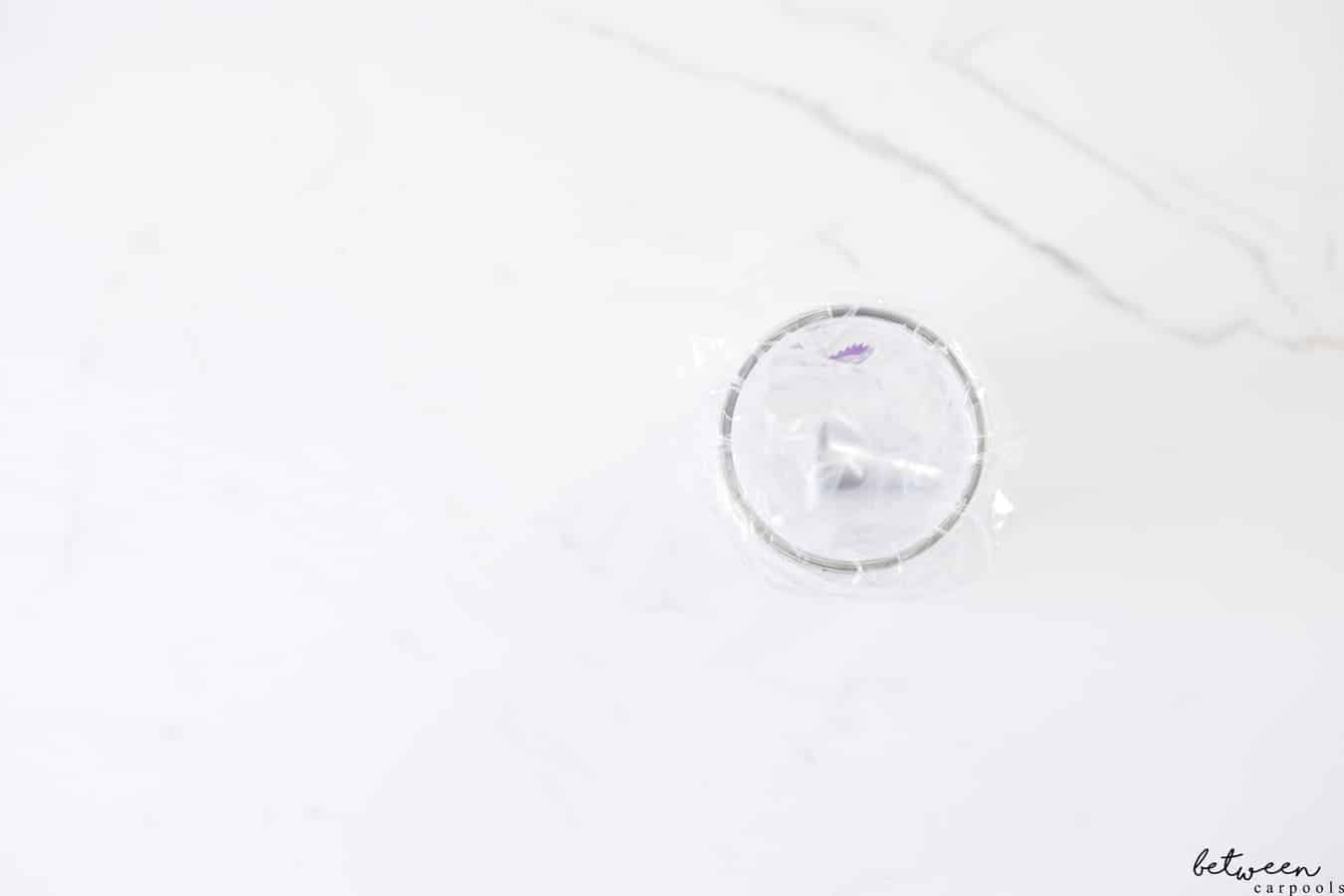 First, what's the easiest way to fill a piping bag? We first showed you this tip in this post on making perfect meringues. Insert your piping bag into a Mason jar or 2-lb container and fold the edges over the sides.
This creates a stable opening and makes the bag easy to fill.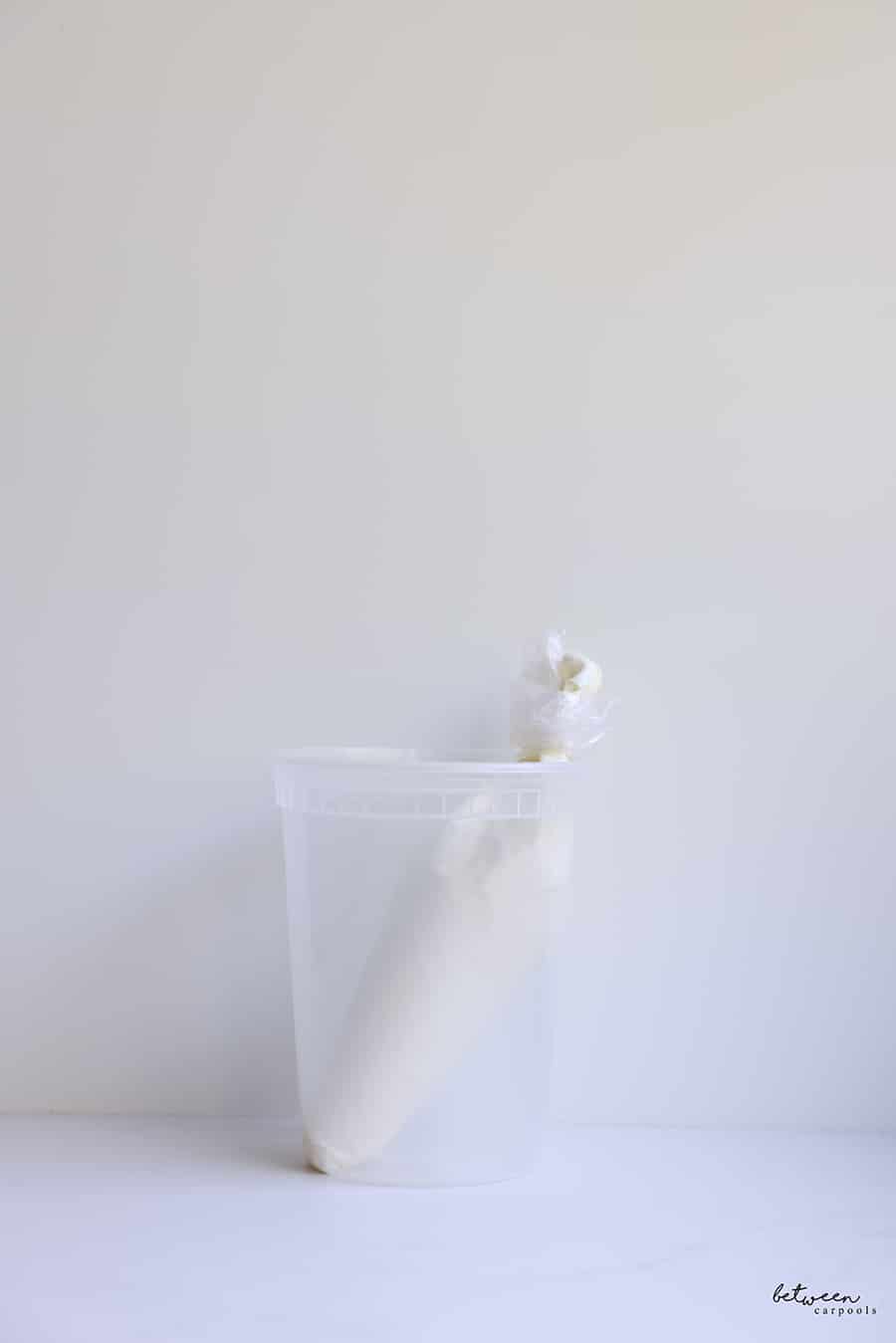 Then, seal it up until it's time to use.
The only problem is that you can't cut this bag open on Shabbos or Yom Tov. But, we have a solution for that too.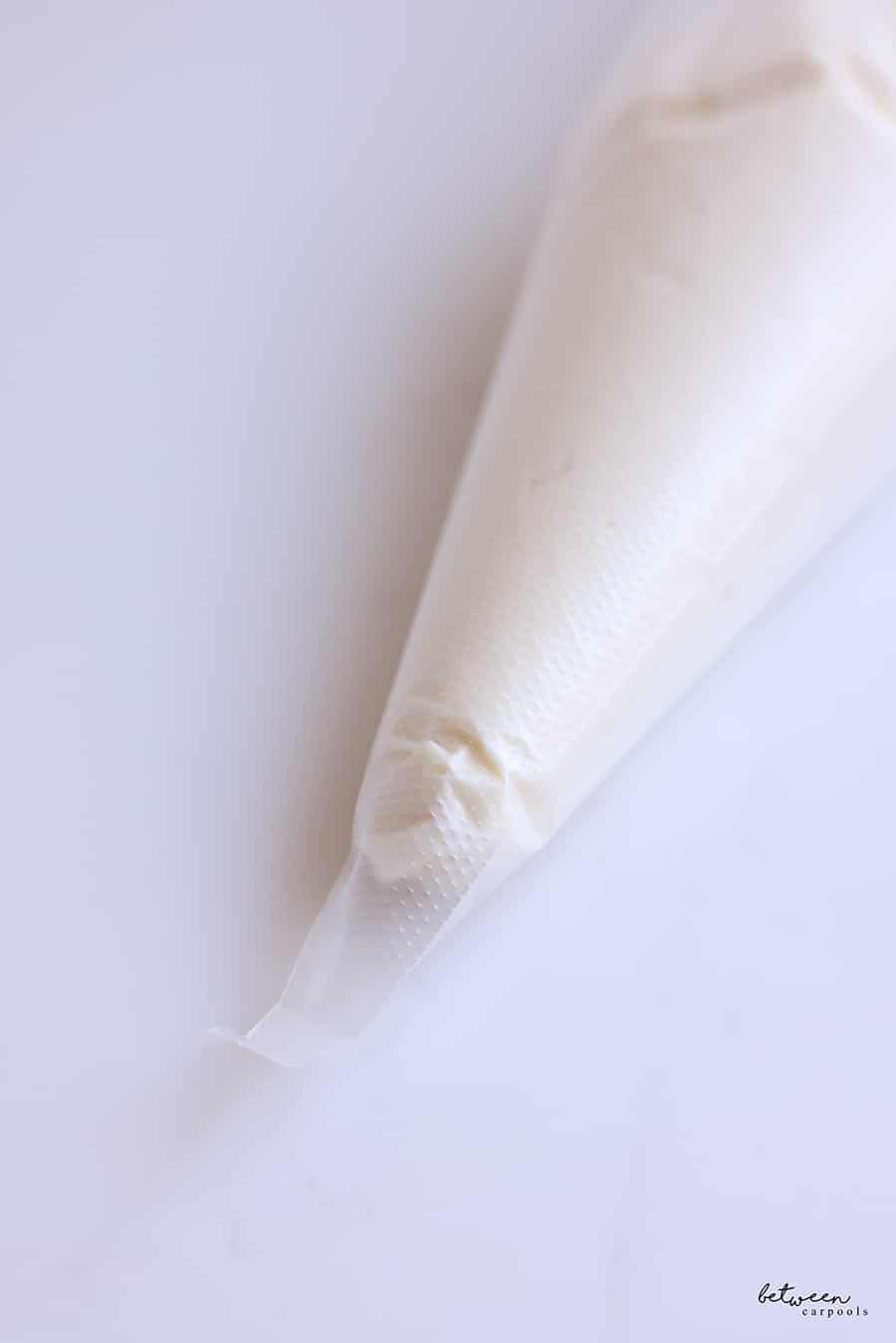 Snip the edge of the piping bag ahead of time and store it in a second piping bag (you can totally reuse this unsnipped piping bag another time). You can keep these piping bags on their own in the fridge or in a container if desired.
Your mousses/dips/sauces will be ready and waiting in the fridge, making it effortless for you to pipe, drizzle, or dot the plate with ease!
FOR EXCLUSIVE CONTENT AND A PEEK BEHIND THE SCENES, MAKE SURE TO JOIN OUR WHATSAPP STATUS HERE. JOIN OUR WHATSAPP GROUP AND WE'LL LET YOU KNOW WHEN A NEW POST IS UP!