If I don't make any other sweet thing on Pesach, I will make meringues…the melt-in-your-mouth perfect little sweet treat. 

Let's get a few things straight. I don't leave my meringues in the oven overnight. We like them crisp on the outside, and chewy on the inside. And you can accomplish that simply by baking for one hour. 
During the year, I also add ¼ teaspoon cream of tartar to this recipe. On Pesach, while it's omitted, the recipe works fine, it just takes a little longer for the meringue to stabilize.
I advise only preparing meringues if you have a stand mixer for Pesach (or even a hand mixer that has an attached stand). Your arm might get really tired if you're trying to prepare meringues using a basic hand mixer.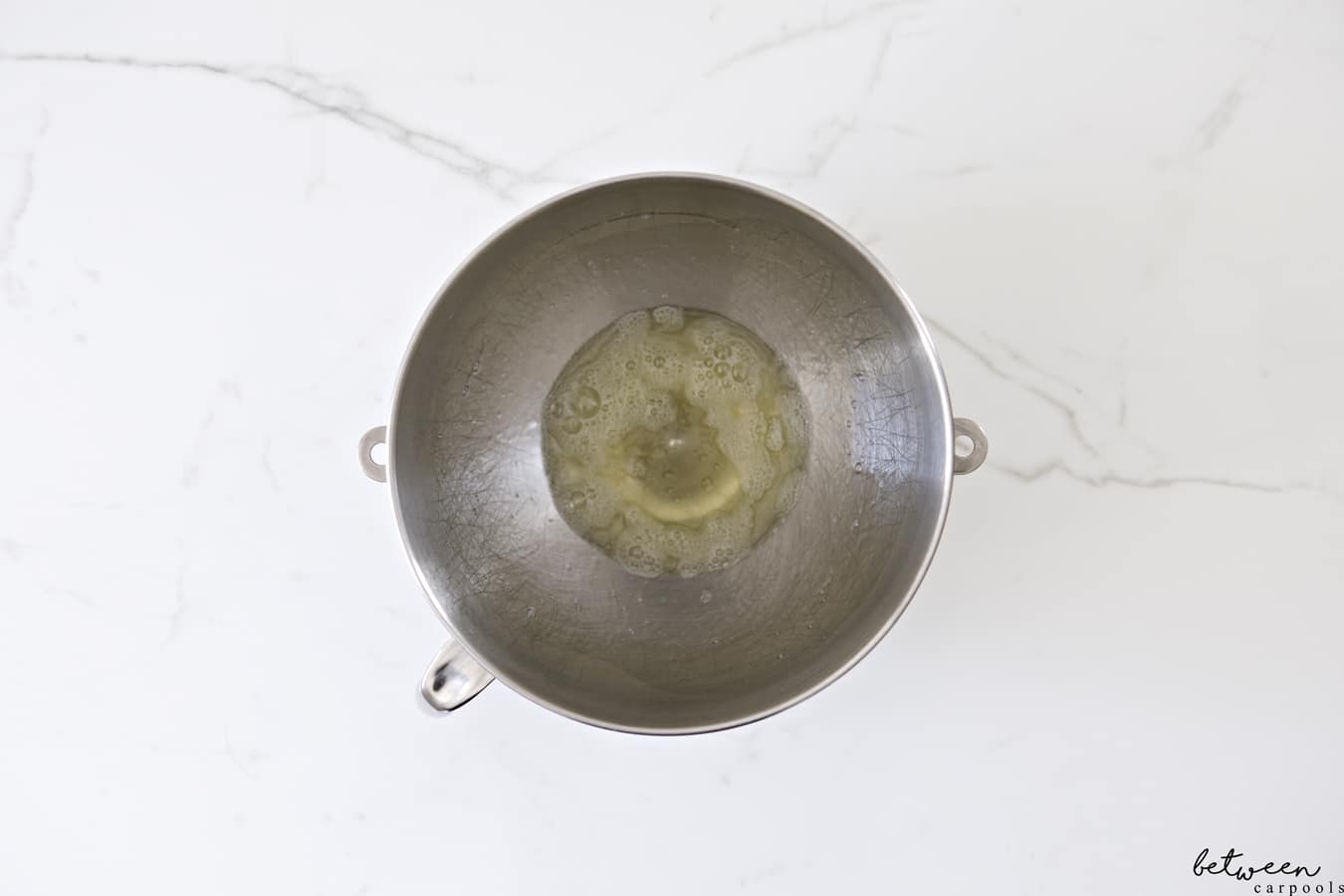 Start with 4 egg whites and 1 cup sugar. Some say egg whites whip better when they're at room temperature. Keep in mind, they separate from the yolk better when the egg is cold. I don't really wait when I want to separate my eggs and make meringues right away.
Add the egg whites to the bowl and start mixing. You want to begin to add the sugar once you see a few bubbles start to appear on the surface of the egg whites. Do not wait until the egg whites are foamy!
While mixing at high speed, slowly, slowly add in the sugar! (Did I say slowly?). Then let your mixer to the rest of the work and keep mixing until stiff peaks form.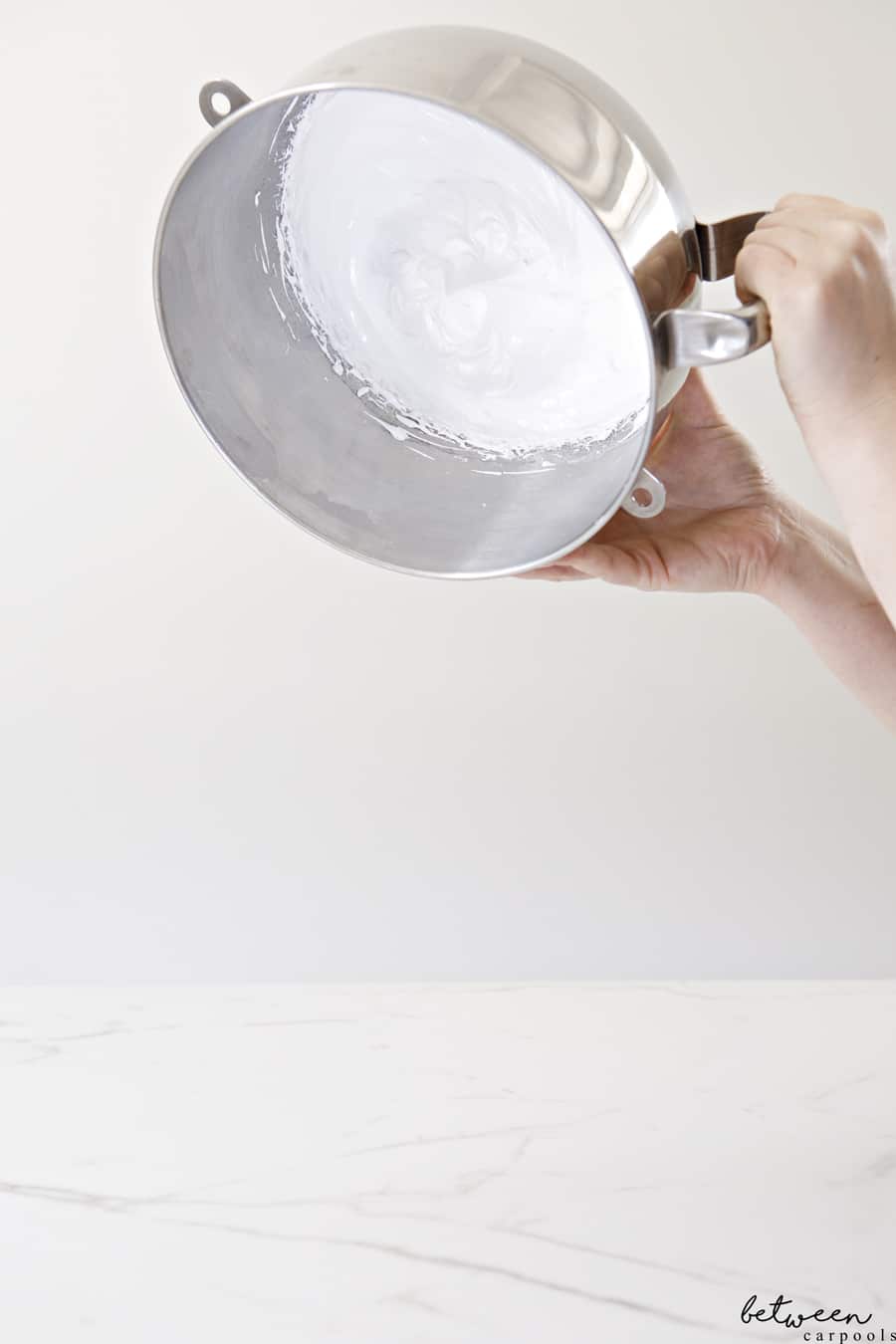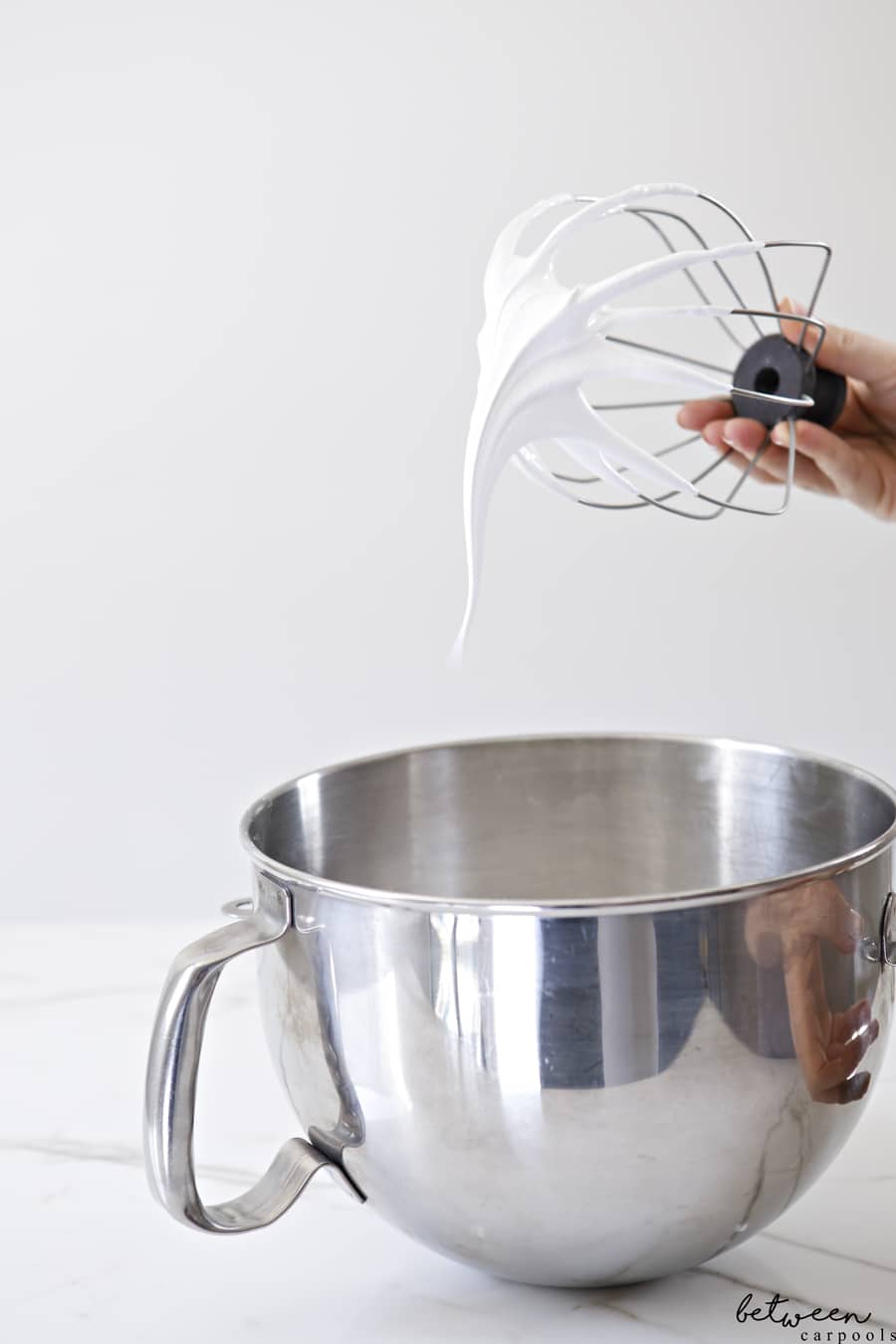 When meringue is stiff, you'll be able to hold the bowl upside down without anything moving and the tip of meringue will stand up straight when you pull the whisk out. The meringue needs to be piped and baked right away. If it sits, it will deflate.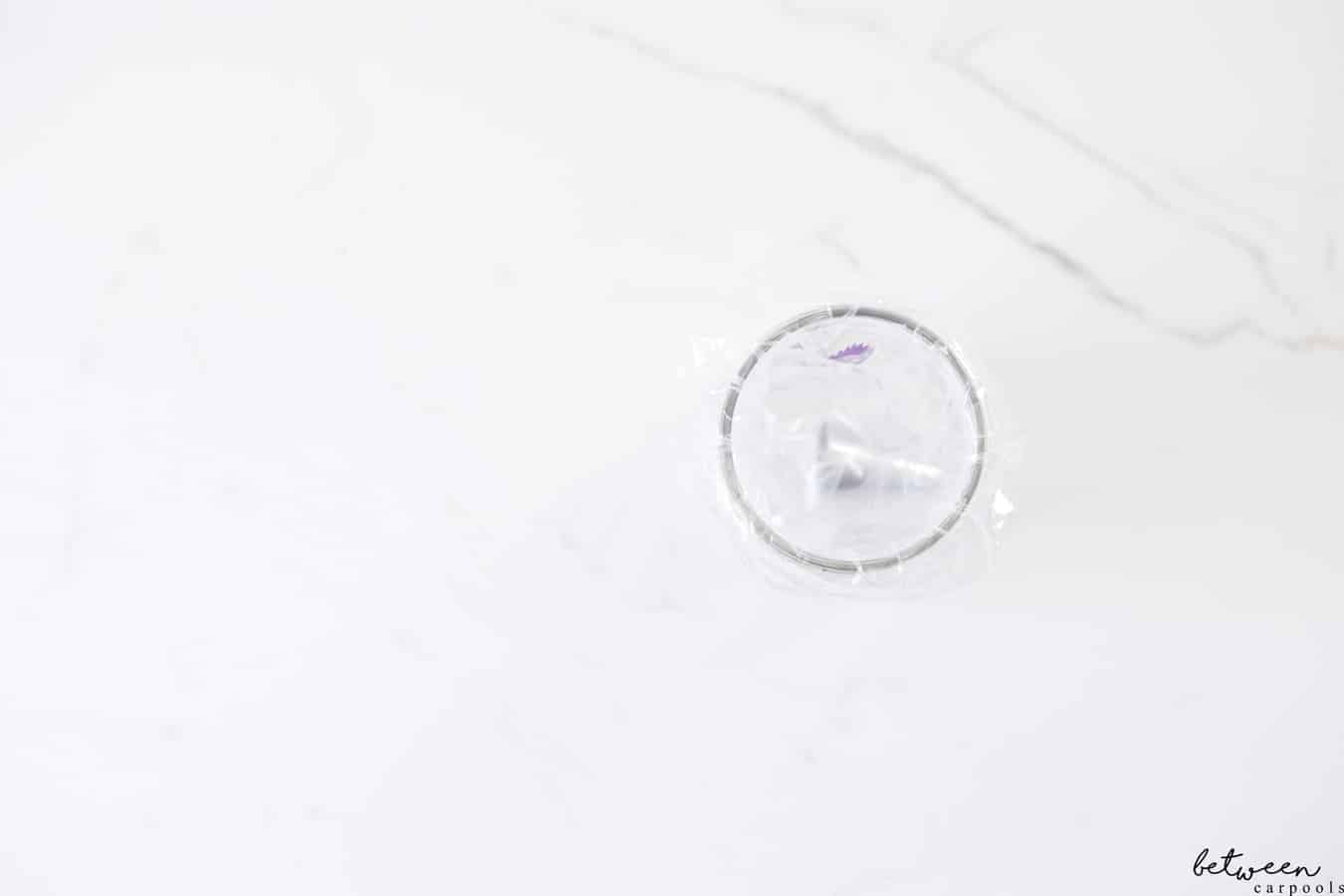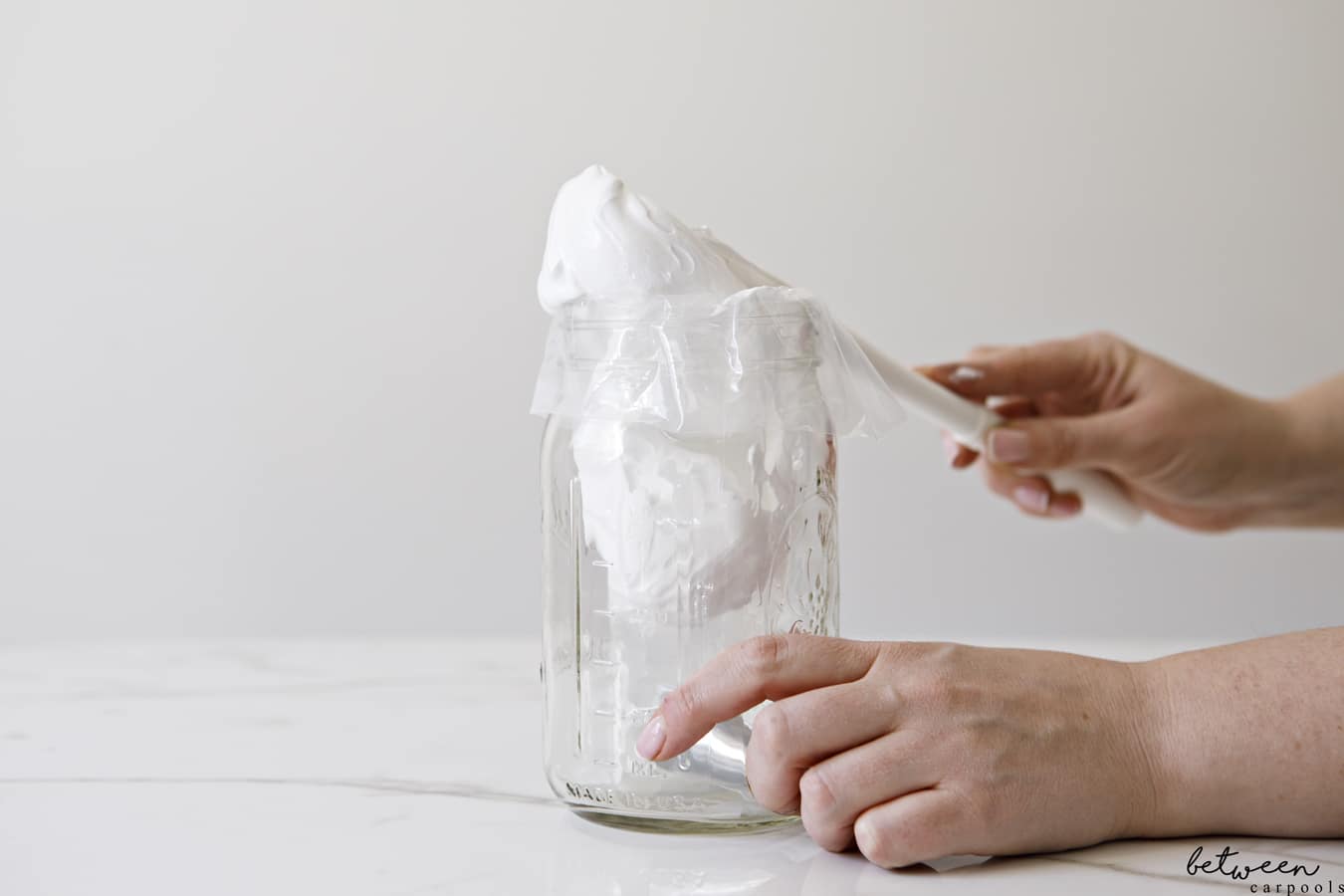 Now it's time to pipe. We're going to use this hack to fill the piping bag. Insert into the tip of the bag into a wide-mouthed mason jar or 2 pound deli container. Drape the edges around the top. This will keep the top wide open so it's easy to fill.
Add your piping tip to the bag and snip the bottom of the bag. You do not need to use a coupler.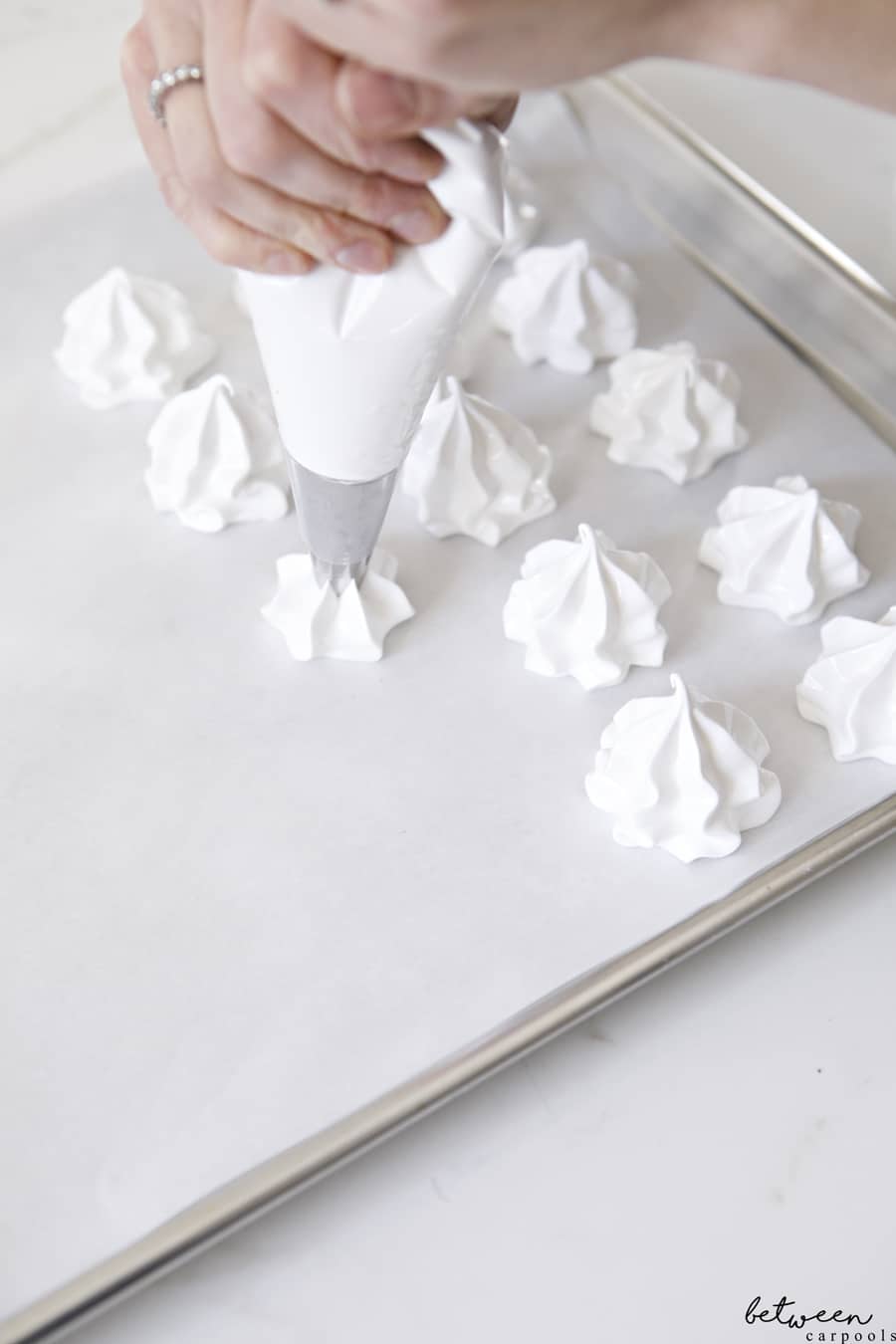 Line a baking sheet with parchment paper. Holding the bag straight up a couple of inches off the baking sheet, pipe with pressure straight down onto the sheet. Repeat until you've used all your meringue batter.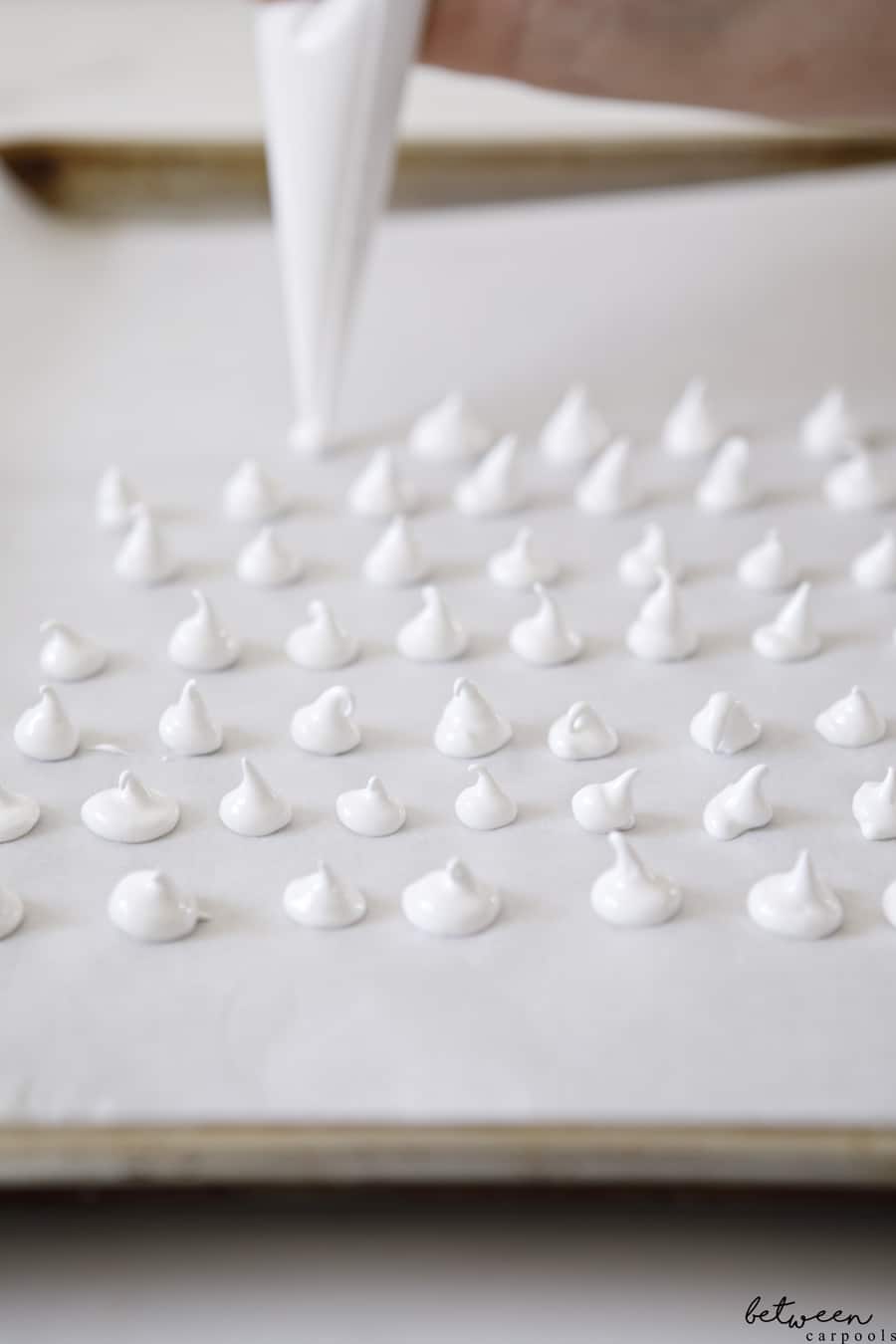 We're making mini ones too. We'll use them as a dessert garnish later (stay tuned to see what we do with them!)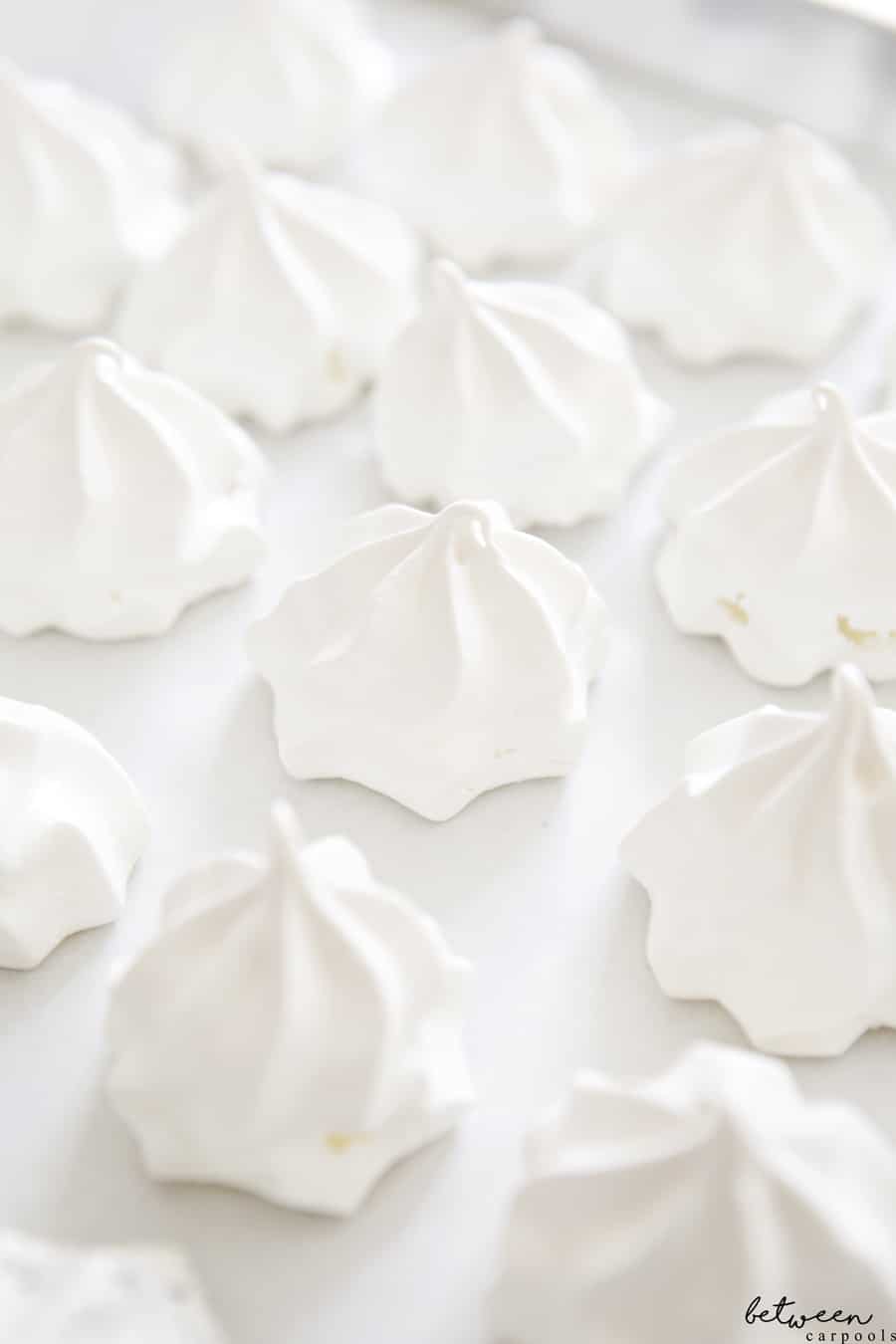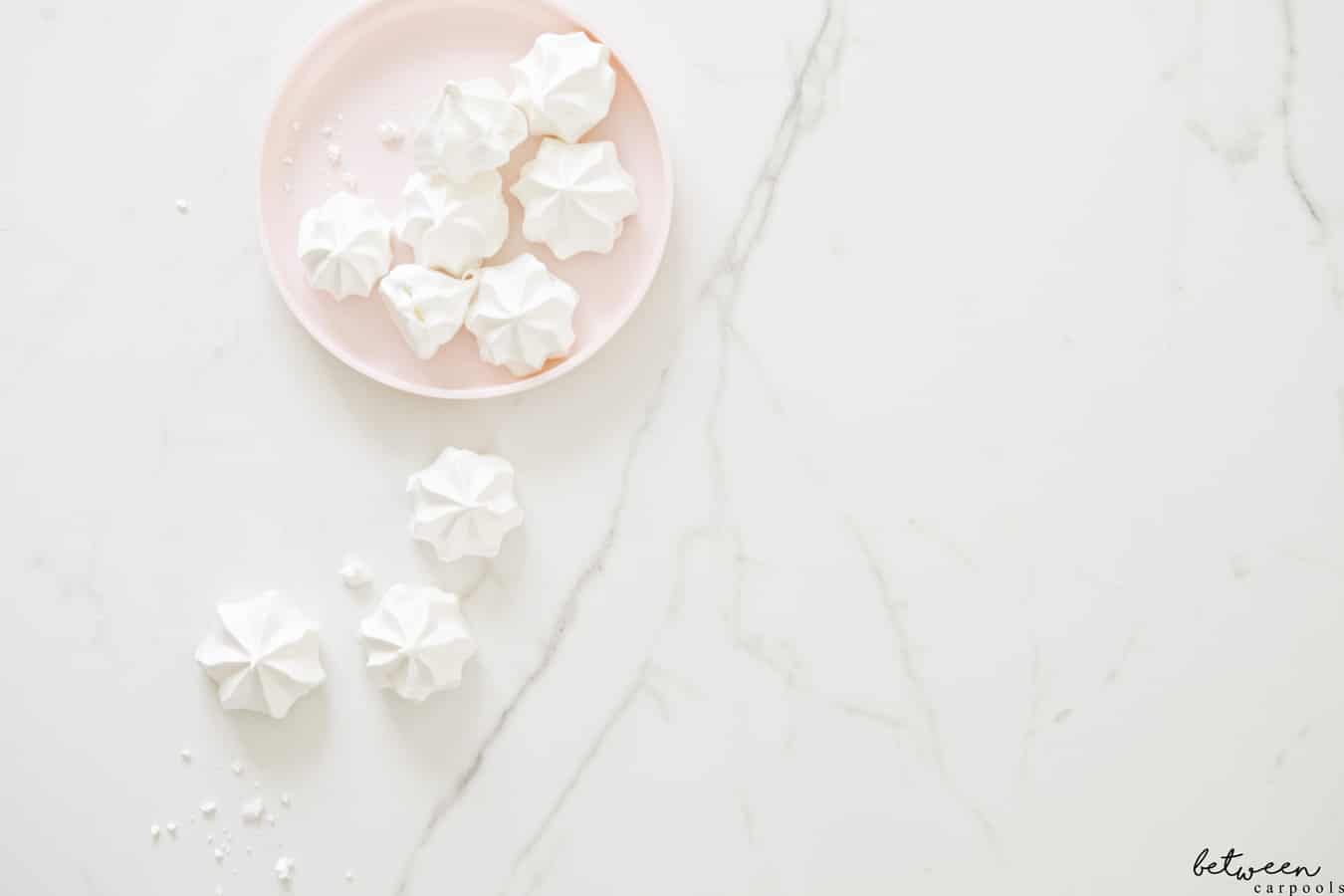 Bake for 1 hour at 225⁰F. To test doneness, the outsides should be firm and not gooey and the bottoms should release easily from the parchment paper and be slightly golden. 
You CAN freeze meringues on their own in a Ziploc as long as you don't freeze them with anything else (i.e. if you freeze mousse cups with meringues on top they'll get mushy).

Meringues
Ingredients
4 egg whites
¼ teaspoon cream of tartar
1 cup sugar
1 teaspoon pure vanilla extract (or desired flavor)
Instructions
Preheat oven to 225ºF.
In the bowl of an electric mixer, beat the egg whites with cream of tartar. When egg whites begin to get foamy, start adding the sugar very slowly.
Beat until stiff peaks form. Mix in extract.
Fit a piping bag with a large piping tip, such as a 1M. Using a spatula, scoop meringue onto bag. Pipe onto a parchment-lined baking sheet. Bake for 1 hour. The bottoms should be slightly golden and the exterior should be firm, not sticky, to the touch.
What I Use to Prepare Meringues: