This lava cake stays moist and runny in the center long after you pull it out of the oven!
Make this cake right before Shabbos and keep it on the blech for a real lava experience! Bonus: This recipe is egg-free!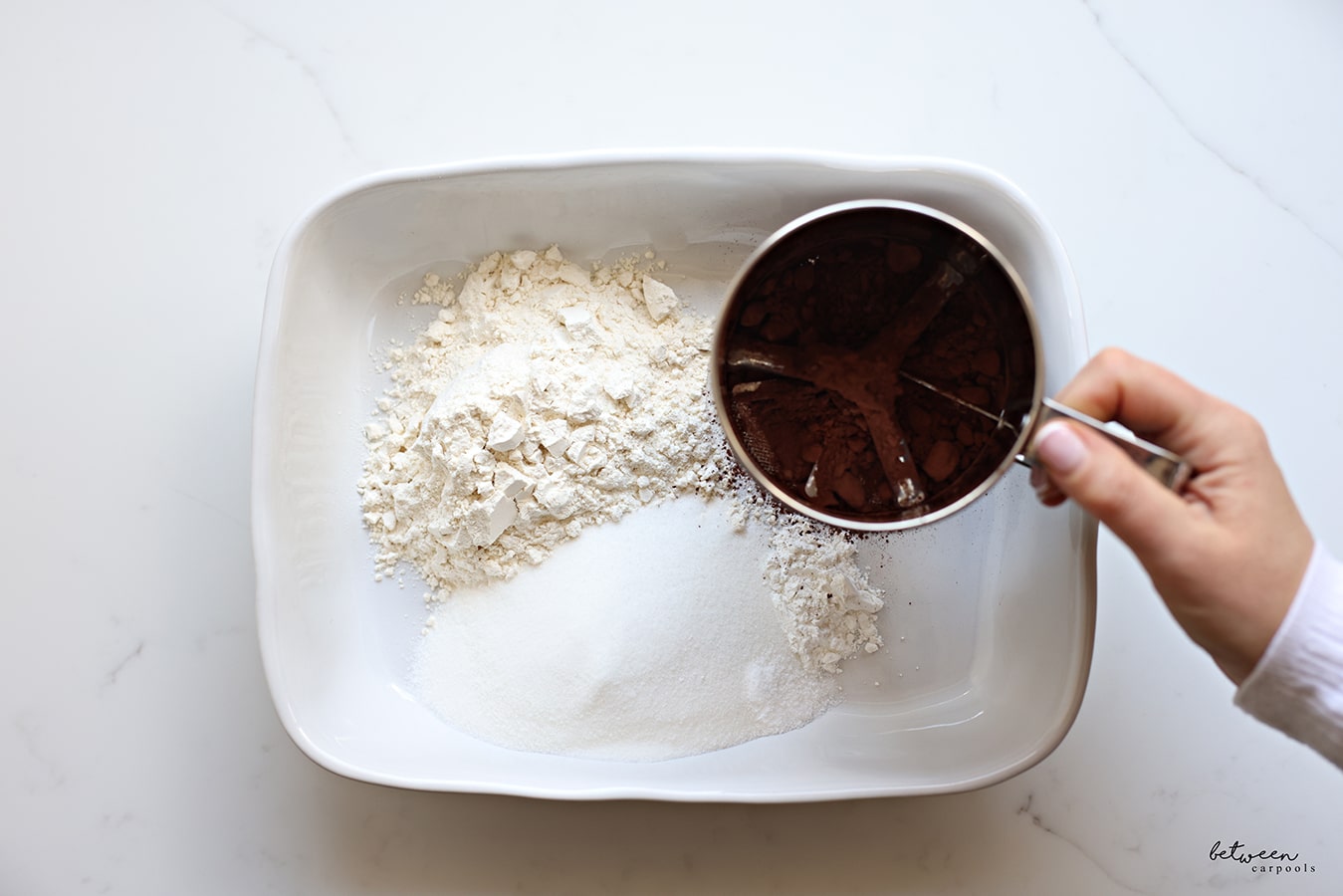 This recipe comes together completely in a 9×13, but there's some steps so let's get going. Start by combining your dry ingredients in the pan.

Dutch cocoa is preferred. We sifted it for best results.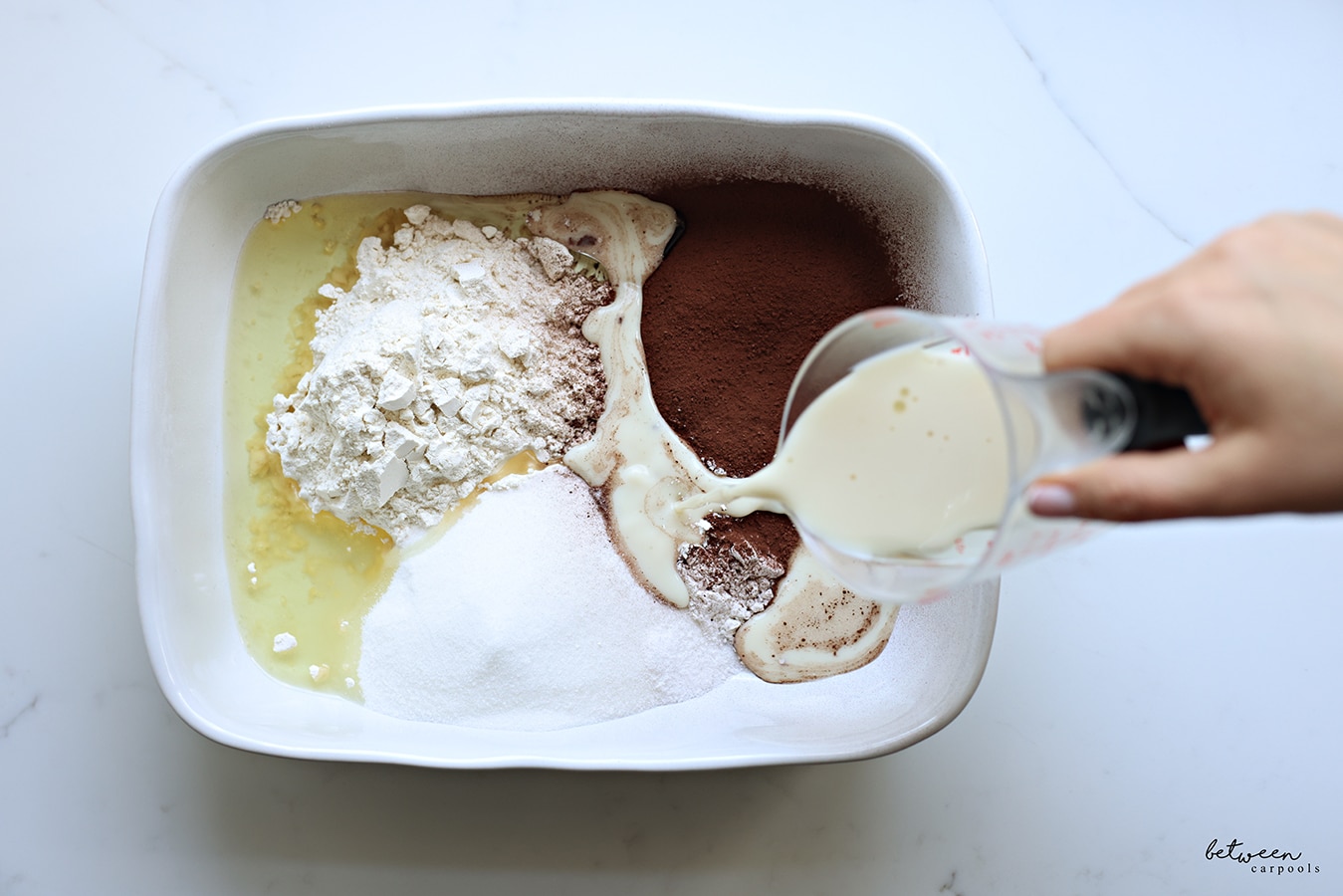 Add your wet ingredients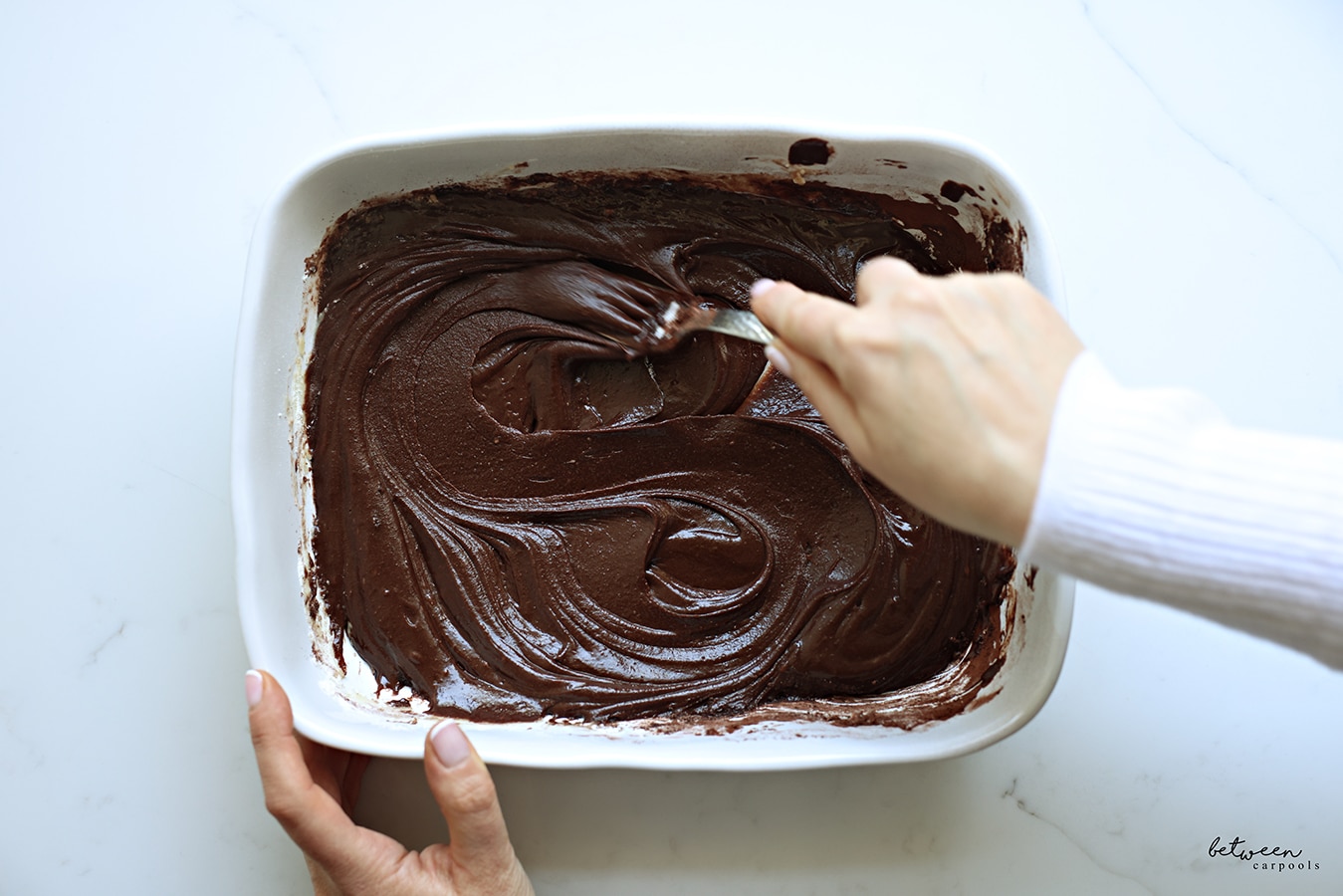 and mix.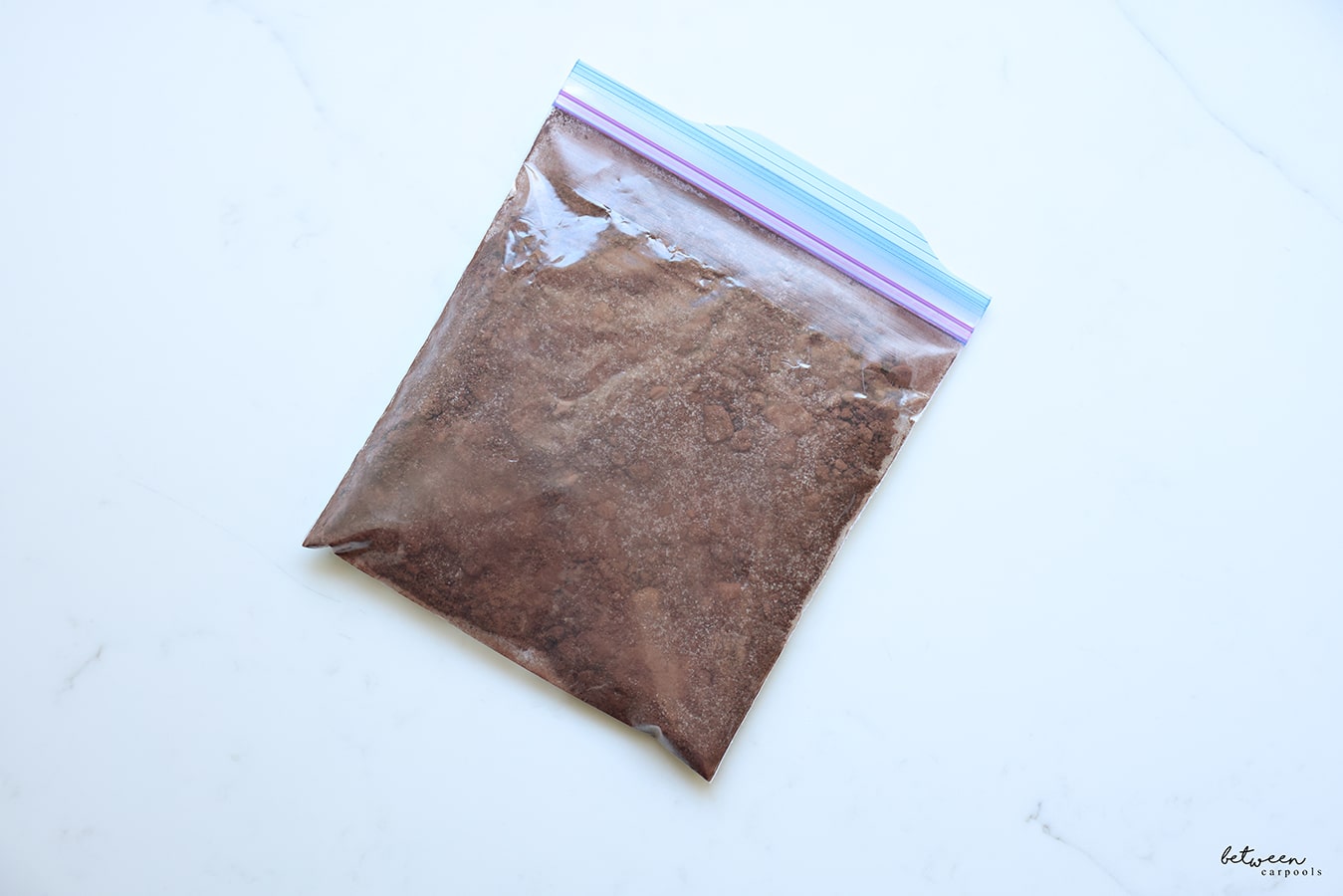 Next comes "Step 3"–the chocolate topping. You can just sprinkle all ingredients on top or combine them first in a Ziploc. Add the chocolate chips too.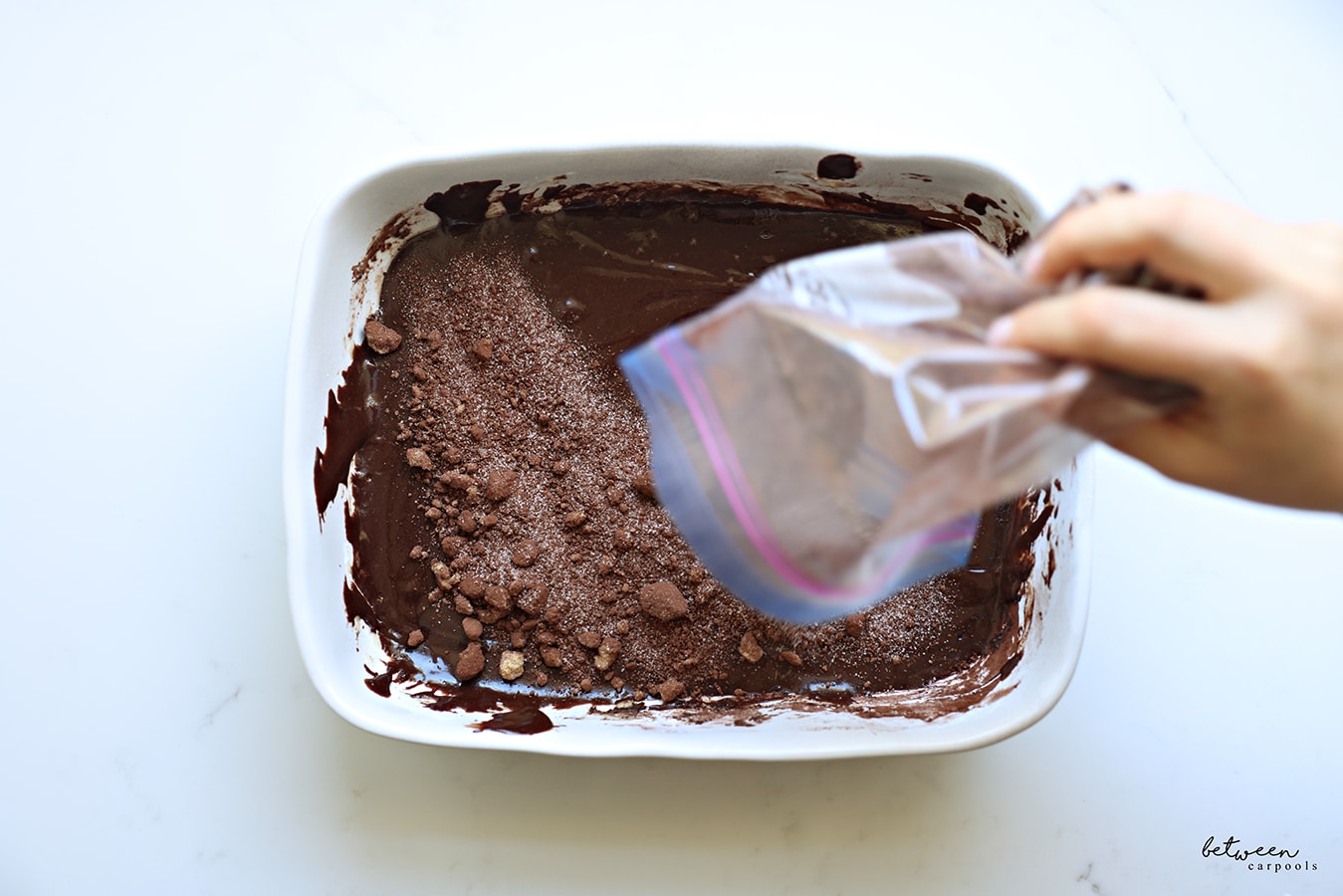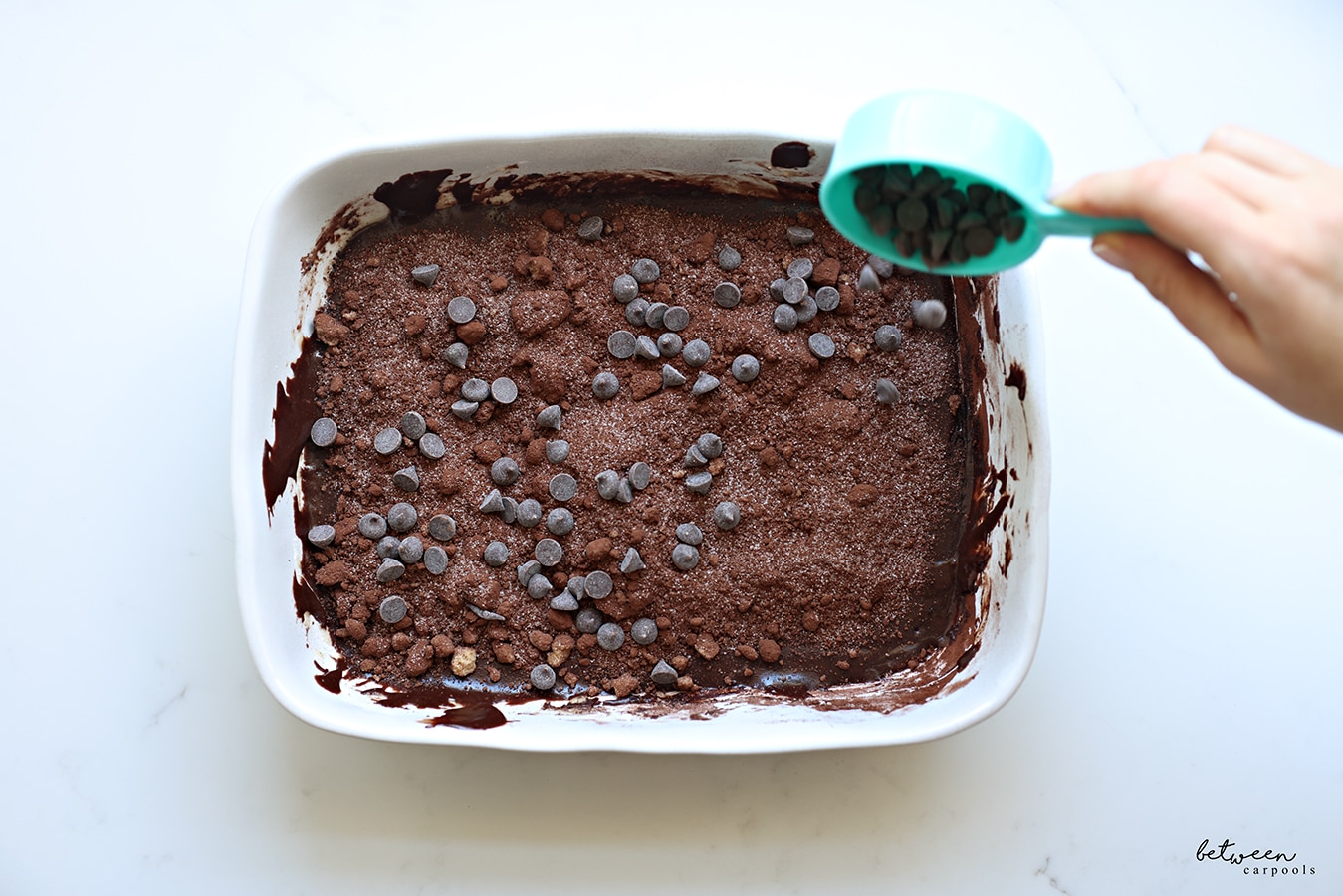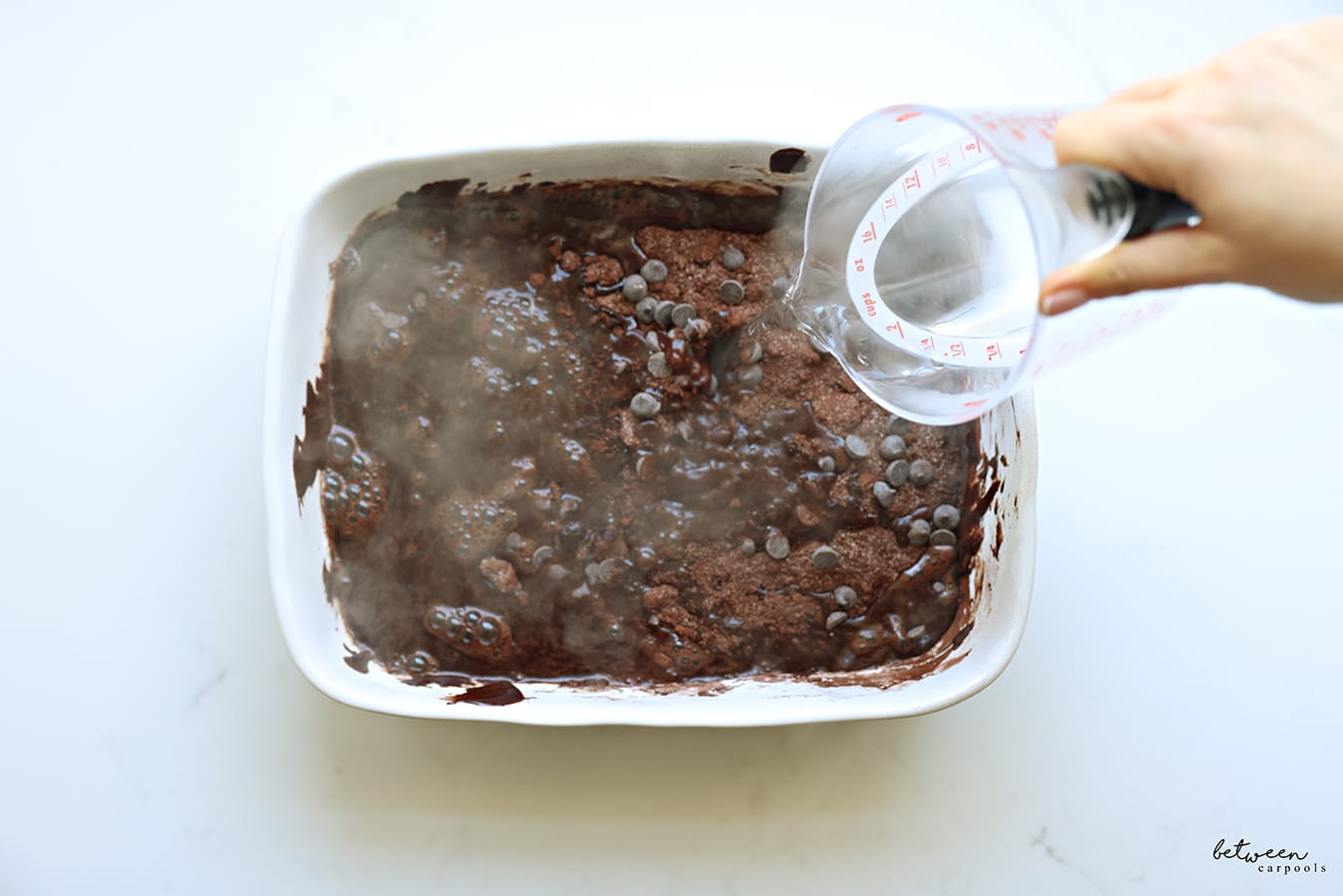 Then pour the hot water over everything.

That's all! A one pan molten experience!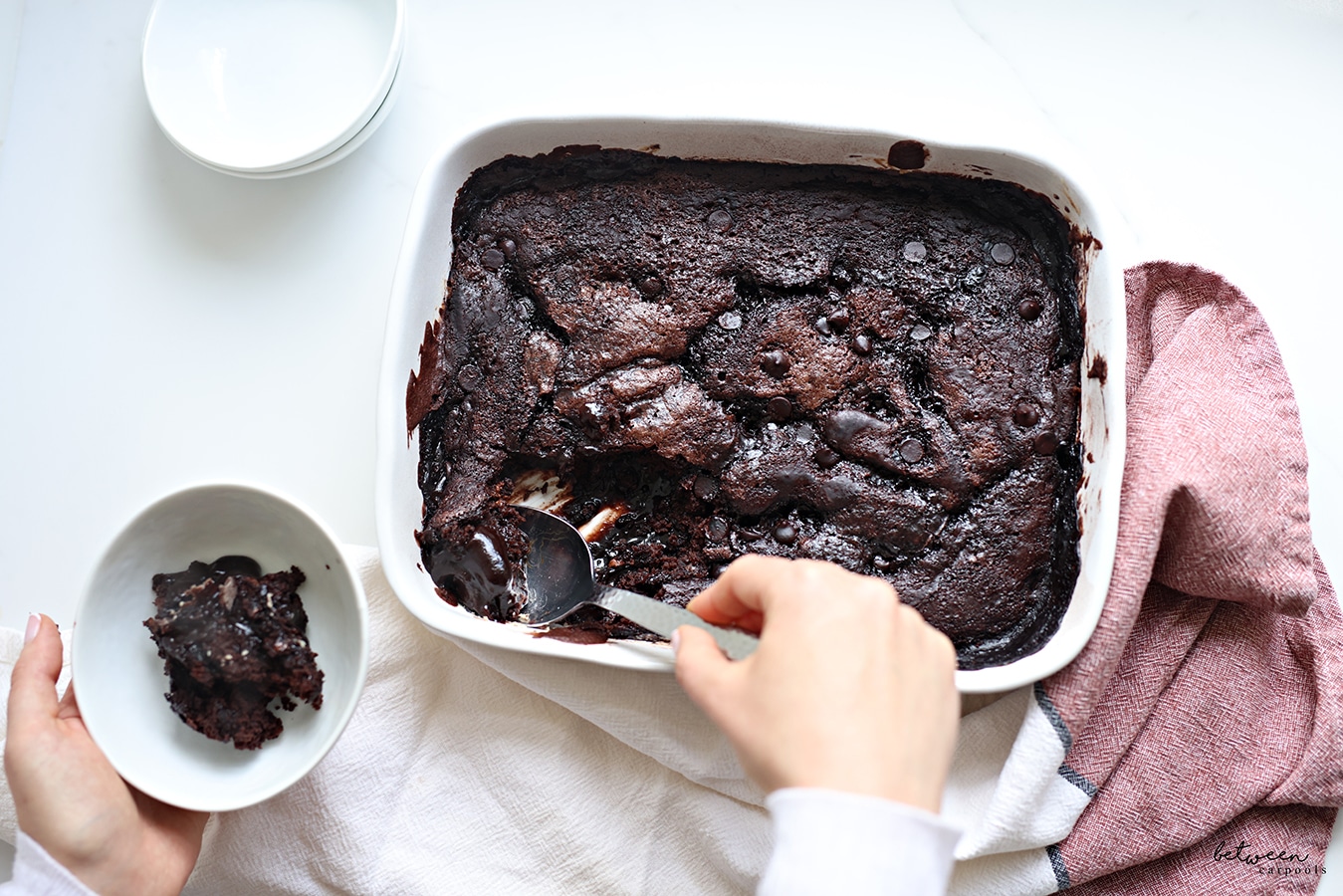 You can even change this recipe up and make it your own! I always say, a recipe is a guideline. I love being able to have the ability to tweak a favorite to prevent boredom and make the recipe your own. In this recipe, you can swap out chocolate chips for white chocolate chips or cappuccino chips. Instead of water, feel free to use part coffee or even a bit of liquor. Serve with melted Lotus butter and crumbled Lotus cookies, chocolate, or vanilla ice cream…or keep it simple with some fresh berries and mint.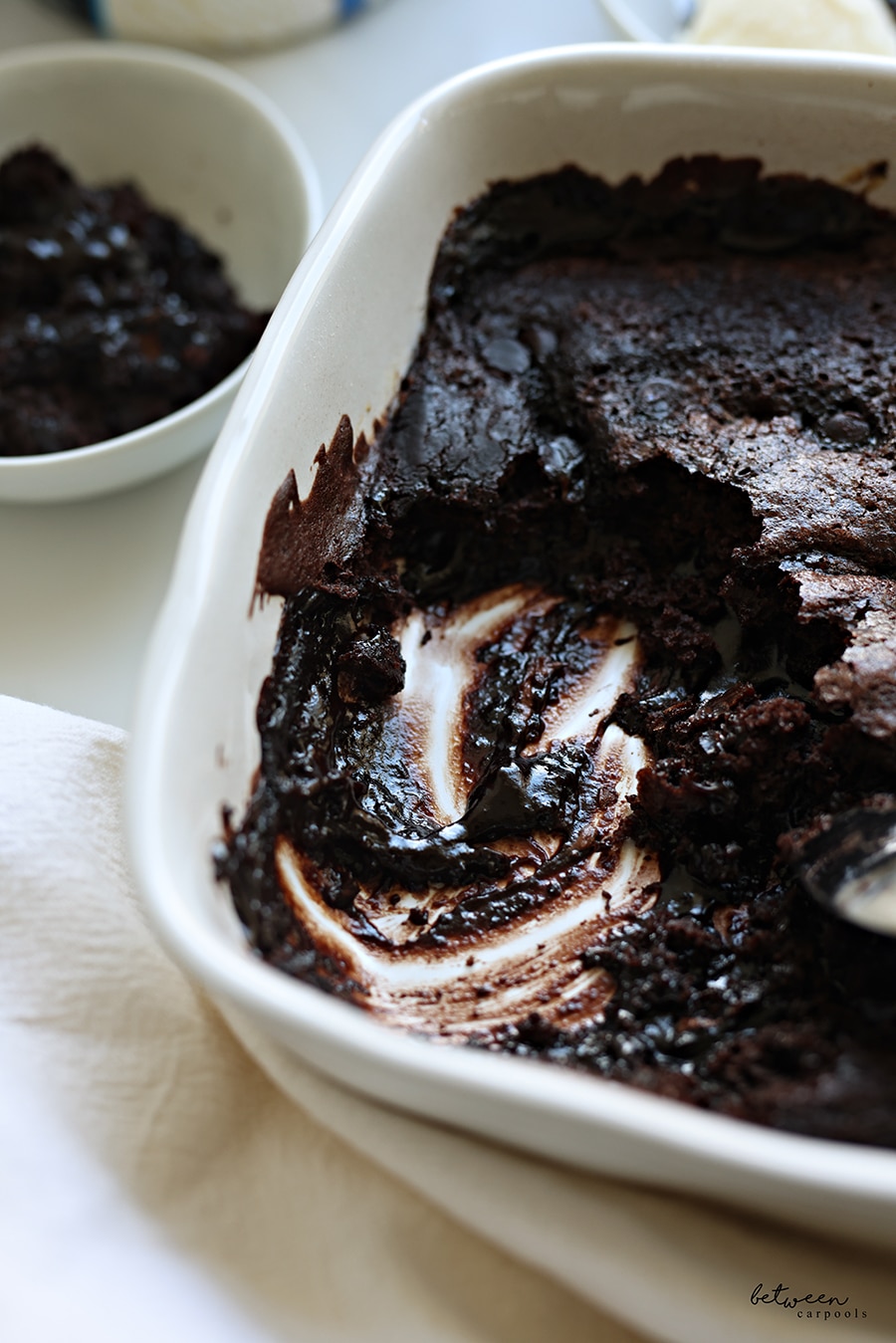 Lava Fudge Cake
Ingredients
Step 1:
¾ cup sugar
1 cup flour
¼ cup cocoa ( sifted preferably)
2 tsp baking powder
⅛ tsp salt
Step 2:
½ cup parve milk
¼ cup oil
2 tsp vanilla
Step 3:
½ cup sugar
½ cup light brown sugar
¼ cup Dutch cocoa (preferably softer)
¼ cup chocolate chips
Step 4:
Optional, for serving:
Confectioners' sugar
Ice cream
Instructions
Preheat oven to 350⁰F
Combine all dry ingredients in a 9x13-inch baking pan. Add milk, oil, and vanilla and mix. Batter will be thick.
Sprinkle the top with ½ cup sugar, ½ cup brown sugar, and ¼ cup cocoa. (You can shake it up in a Ziploc if desired) sprinkle with chocolate chips.
Pour 1¼ cups boiled water over the top. Don't mix. Bake 35-40 minutes uncovered. Let sit 10 minutes before serving. Serve warm.
Dust with confectioners sugar and a scoop of ice cream.