This simple solution will save you from lots of cleanup.
It seems that no matter how careful you are, the outside of your oil bottles will almost always have some grease on them. And when you put that bottle back on the shelf, you'll end up with grease stains on the shelf, too. 
The solution is really simple. Make sure to keep an easily washable tray or bowl underneath the bottle, depending on the size of the bottle and the shelf.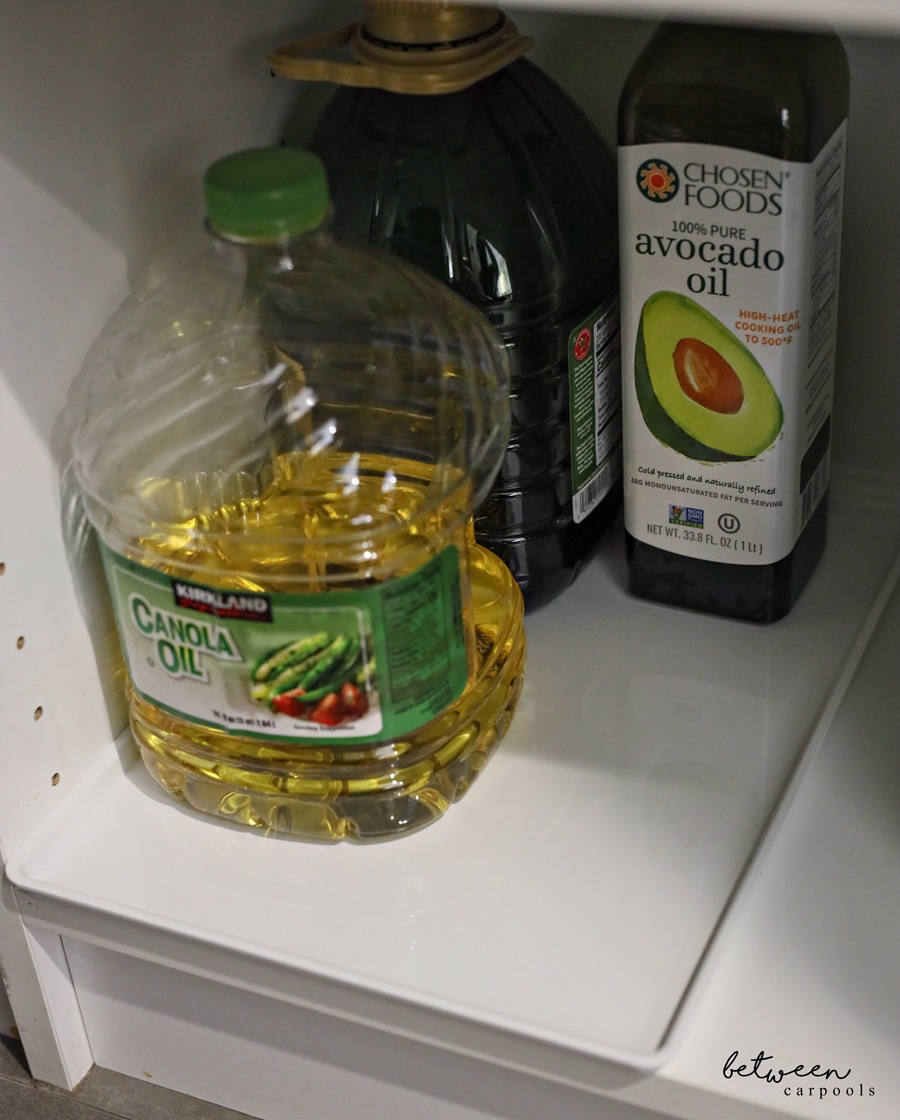 And here's the secret. I don't have to buy any trays because the ones I use are the lids from Ikea Kuggis bins that I use elsewhere in my house without needing a lid. 
I use a medium size Kuggis bin near my printer to hold a stash of paper. No lid is necessary there, so that one is on a shelf in my pantry underneath the larger Costco sized bottles I use to fill my smaller, more practical bottles. I use a smaller Kuggis lid in my spice cabinet to hold all my smaller oils and vinegars. It's organized, practical, easy to clean – and it came as a "bonus" with the bin!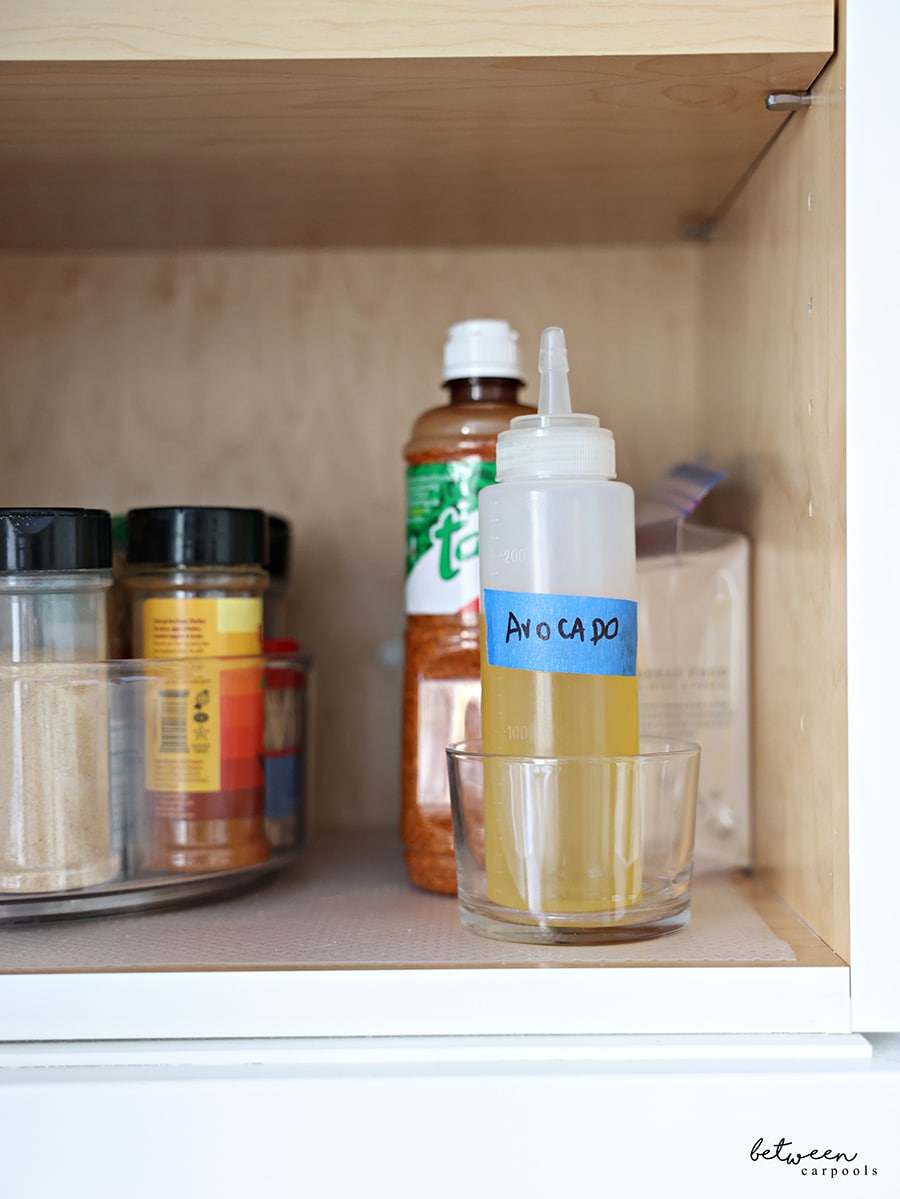 In a smaller cabinet where there's no room for a tray (maybe near or on a lazy susan), you can use a ramekin or a single glass bowl – the type that fancy desserts come in – to hold a small squeeze bottle of oil. Get creative and use something you already own!
FOR EXCLUSIVE CONTENT AND A PEEK BEHIND THE SCENES, MAKE SURE TO JOIN OUR WHATSAPP STATUS HERE. JOIN OUR WHATSAPP GROUP AND WE'LL LET YOU KNOW WHEN A NEW POST IS UP!