We learn cool things by watching our friends – here's what Renee taught us about hydrangeas.
Hydrangeas are a tricky flower. While we were watching Renee Muller make these arrangements you learned how to create here, we watched curiously as she didn't simply cut the stems of her hydrangeas on an angle.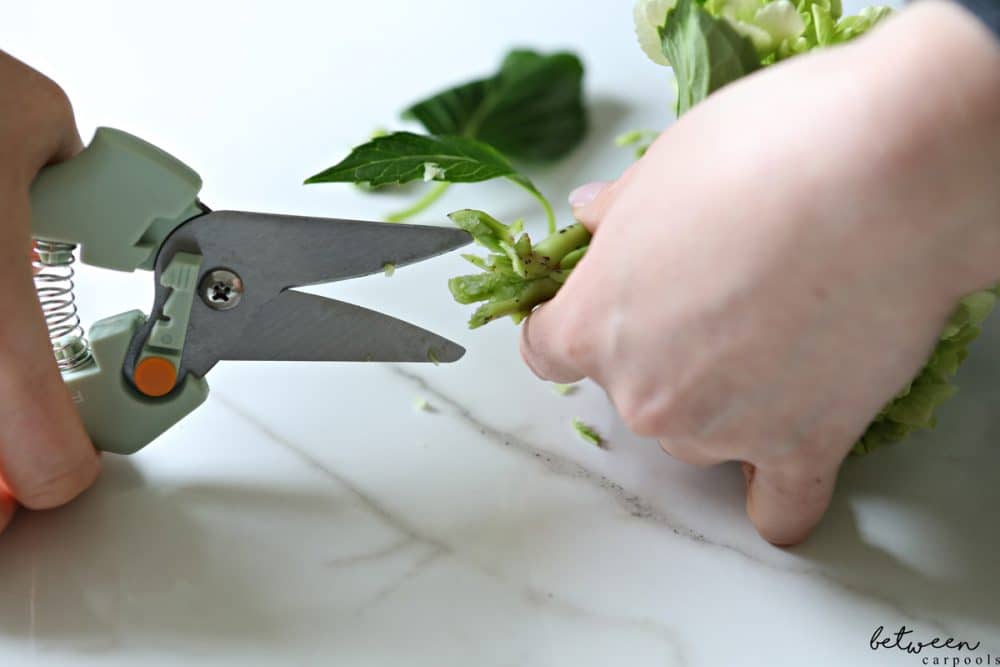 Rather, the trick is to slice through the bottom of the stem in a few directions. See? Give the stem more places to soak up the liquid.
And if you're wondering what kind of scissors those are, yes, they're special for flowers. They're Fiskar's Gardening Scissors. So if you ever tried to cut flowers with your poultry shears without a lot of success, these might do the job better.
Want to read more tips? Click here.