Love avocado? Give 'em a new twist.
This is an easy, quick variation of your fav avocado salad.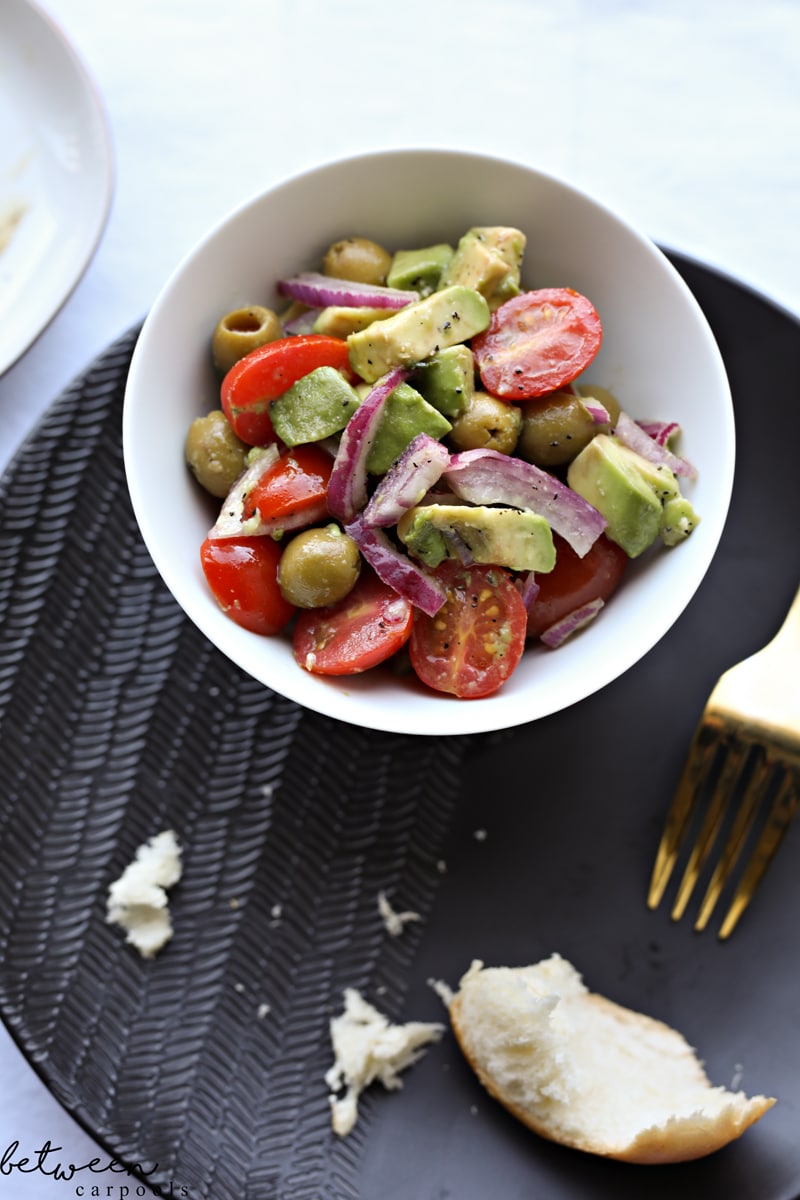 New Avocado & Tomato Salad
Ingredients
2 avocados,  cut into chunks
1 small red onion, diced
15-20 cherry tomatoes, halved
15-20 olives
Dressing:
1 tablespoon olive oil
1 tablespoon vinegar
½ tablespoon juice from olive jar
Salt + Pepper, to taste
Instructions
Combine all salad ingredients. Toss with dressing ingredients.