You know you
should
know how to prepare gefilte fish, but, really, a recipe would help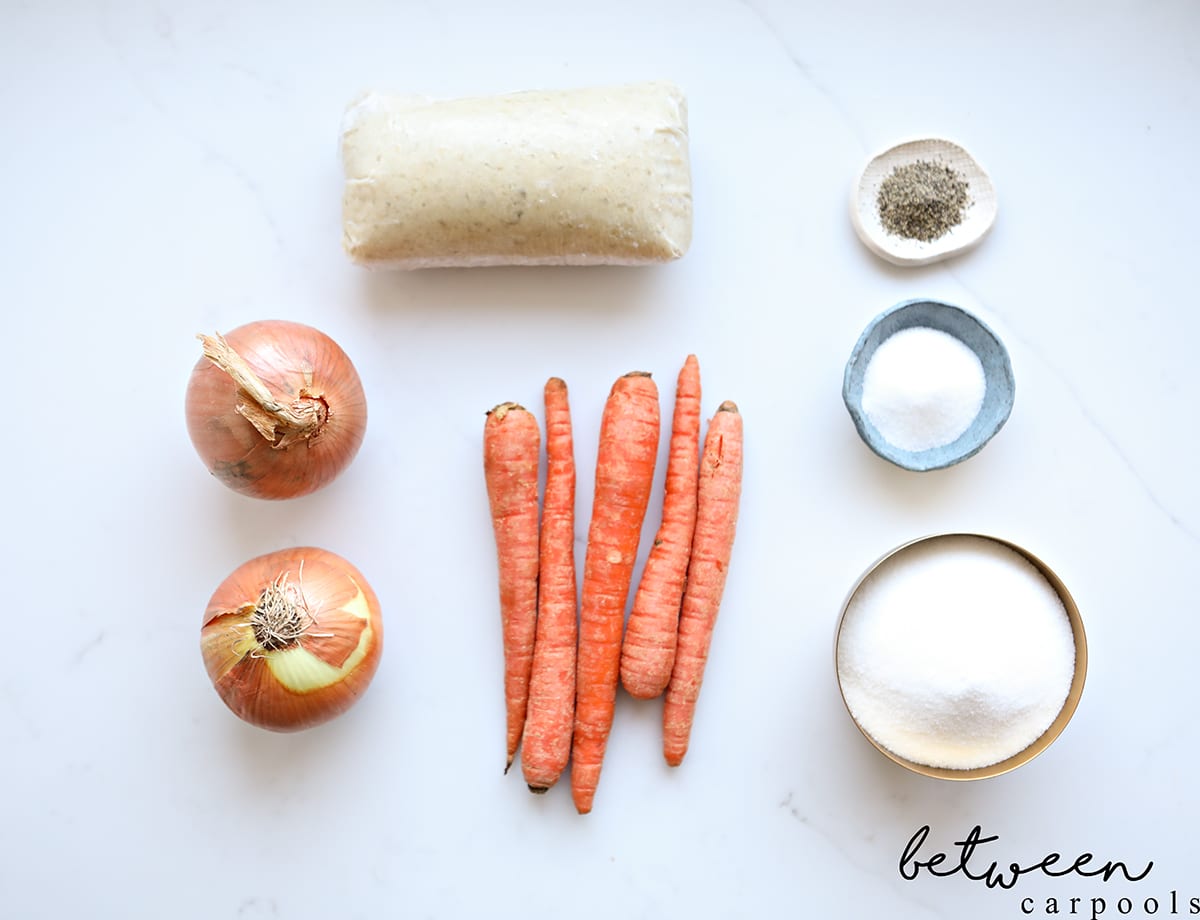 "Really, what's the big deal? I don't need to ask my MIL how to cook it."
That's what you told yourself last time you cooked some good old gefilte fish and then, your husband covered it with so much tehina and chrein you just couldn't ignore it and you knew it didn't taste as it should.
So here. You do not need to call MIL.
This is the recipe you are looking for.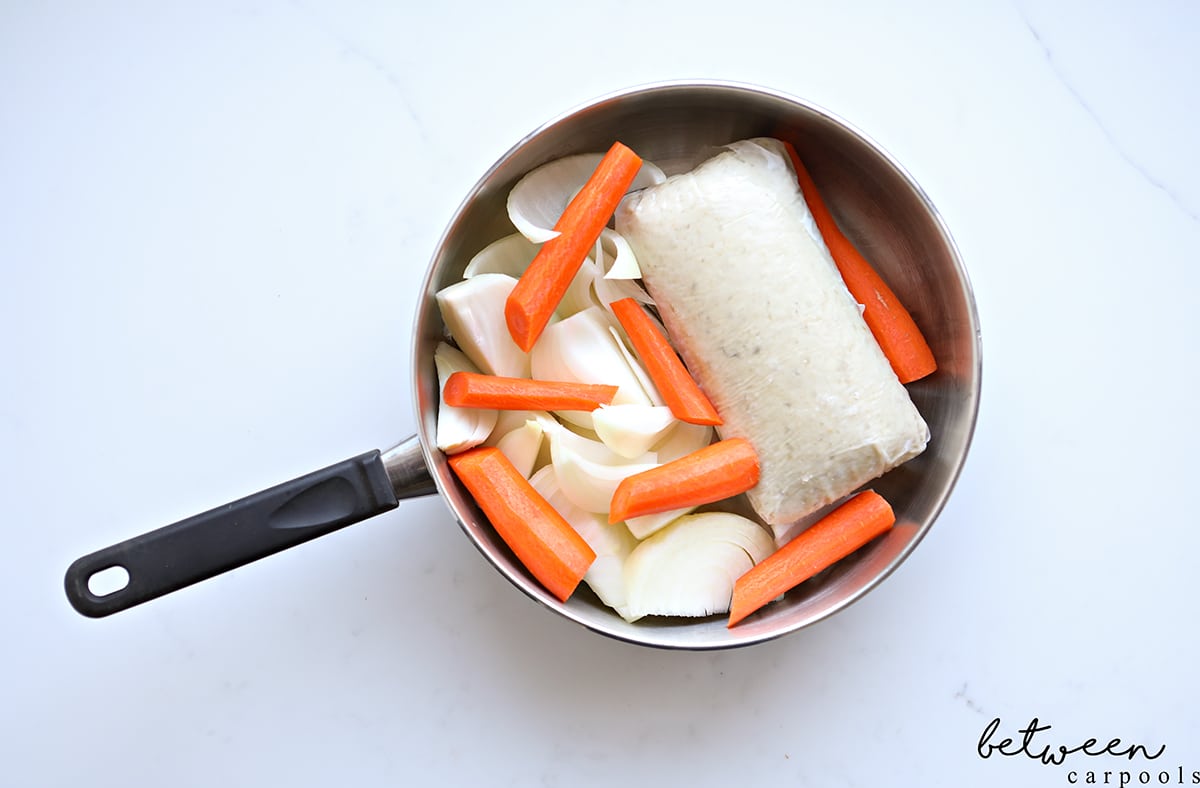 Basic Gefilte Fish
Ingredients
1 gefilte fish roll (there are many brands out there.. I like to use A&B (original one) or Freund's Simcha Roll)
2-3 large carrots or 5 small ones, peeled and cut (how they are cut wont matter much)
2 onions, peeled and quartered
1 cup sugar
1 tablespoons salt
1 teaspoons black pepper
Instructions
Place all ingredients, but the gefilte inside a pot that will be large enough to hold the roll as well. Fill with water until you just cover the vegetables. Bring to a boil, then lower to a simmer.
At this point, it is important to TASTE THE WATER.  I cannot stress this enough. Every carrot is different and you might need to adjust the sugar or add some salt. You are looking for lots of flavor. Bland water will give you a bland gefilte fish roll.
Gently lower the gefilte fish, with the parchment paper paper, into the simmering water. It needs to be at least a  little bit over halfway submerged in the water. The key is to bring it to a gentle simmer and not higher, for 1 ½ hours.
Once cooked, turn off heat. Don't let the gefilte fish cool off in the pot or it will get soggy. You need to carefully remove it, while still hot (use two large spoons to help you or a metal spatula). Unwrap the gefilte from the parchment paper and let cool on a dish or disposable pan. Drain off excess liquid that might seep out.
Once cooled, you can transfer to a Pyrex or Tupperware container and refrigerate, with some carrots (for decorating purposes). Slice gefilte only when completely cooled off.
Note: Some people like the liquid of the gefilte and store it with the liquid. My family personally likes it as dry as we can get it. If you like the liquid, make sure to refrigerate the gefilte with the liquid, about halfway up.