Tired of everything flying around from place to place? With drawer liners, your utensils stay where you put 'em.
I'm sure this has happened to you: You spend 10 good minutes reorganizing your kitchen drawer only for it to get slammed shut once and everything goes flying. All. Over. The. Place. Goodbye neat line of measuring spoons. Goodbye neat ladles. Everything is back to the left side of the drawer, mushed together.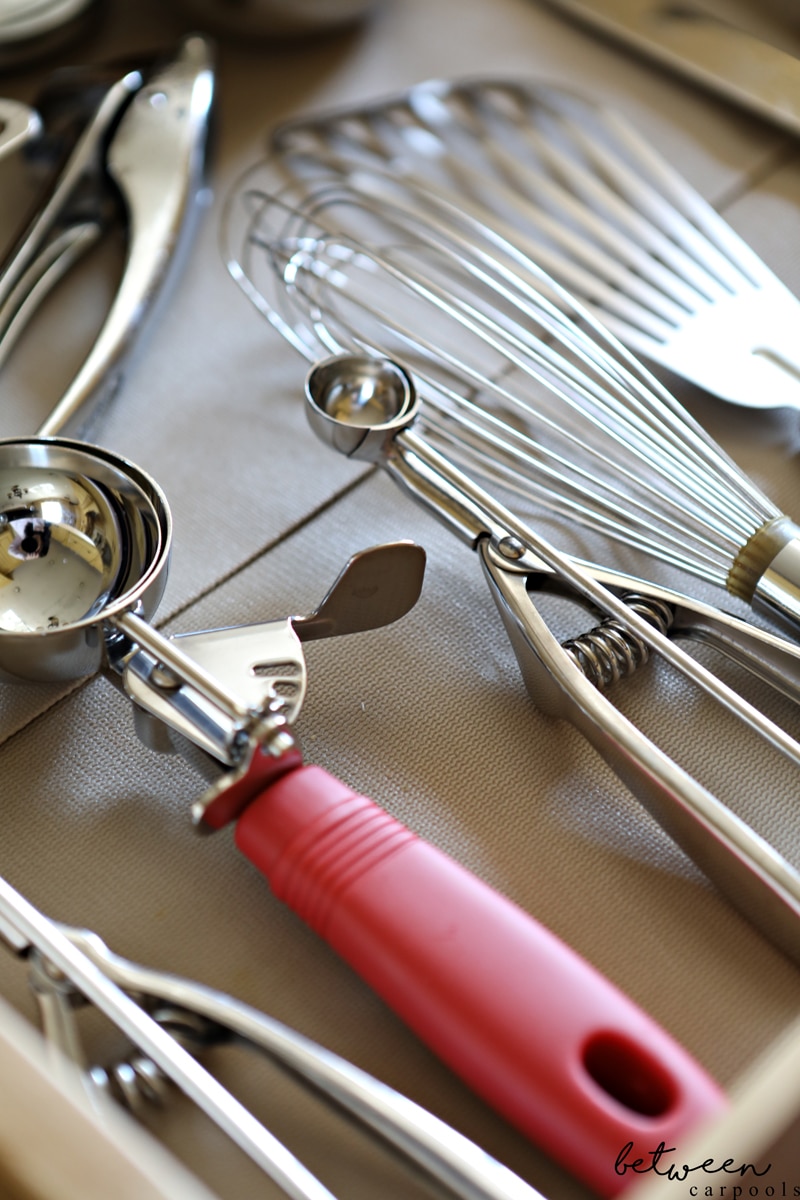 The solution? Line your drawers. This type of drawer liner comes on a roll and is easy to cut to the size of your drawers. Pick a color that blends with your cabinetry.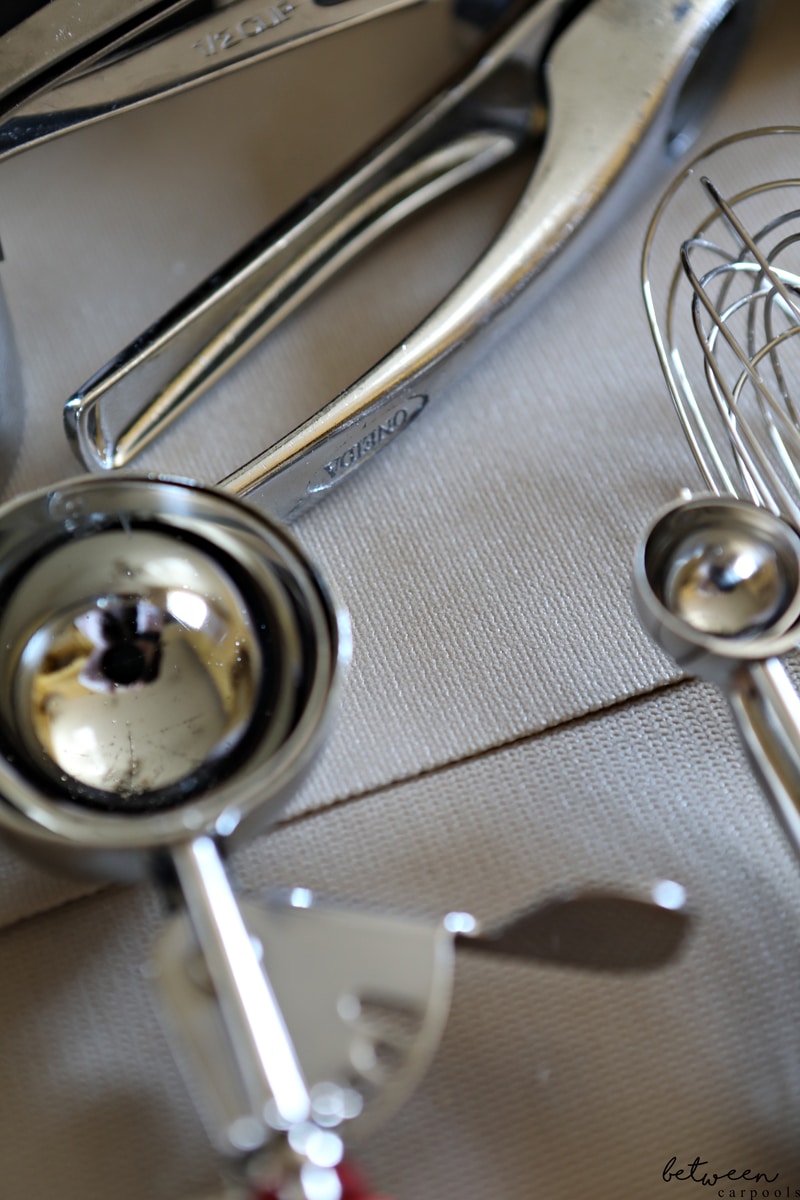 Say goodbye to flying utensils. Everything has a place, and, most importantly, everything stays in place.