If spelt is your thing, now you can enjoy a pizza that's just as good as the original.
Why spelt? Some people find that white spelt flour is gentler on their stomach compared to wheat flour. This is because spelt has a different gluten structure and lower gluten content than common wheat. However, spelt does contain gluten, so individuals with celiac disease or gluten intolerance still avoid it. When baking cupcakes and muffins, I didn't see a big difference when substituting white spelt flour for regular flour. Oatmeal squares work perfect with white, whole or any spelt flour. To bake rolls I used this spelt roll recipe. I tested it out with regular spelt and white spelt and both were wonderful. As for challah, we have this fantastic spelt challah recipe. 
It was time for spelt pizza here on BCP. You can technically use any pizza dough recipe with white spelt flour. However white spelt reacts differently in yeast doughs. It rises very quickly and it also results in a much stickier dough. With that in mind, I figured it was best to make a deep dish pizza. Deep dish pizza usually needs a lot of time to rise and here we get to utilize the cons of the spelt to gain one of the best soft crispy deep pizza crusts.
I used white spelt flour when preparing this pizza. White spelt flour refers to spelt flour that has had the bran and germ removed, resulting in a lighter-colored flour with a milder flavor. Once baked, it's hard to tell the difference between the white spelt flour and regular white flour.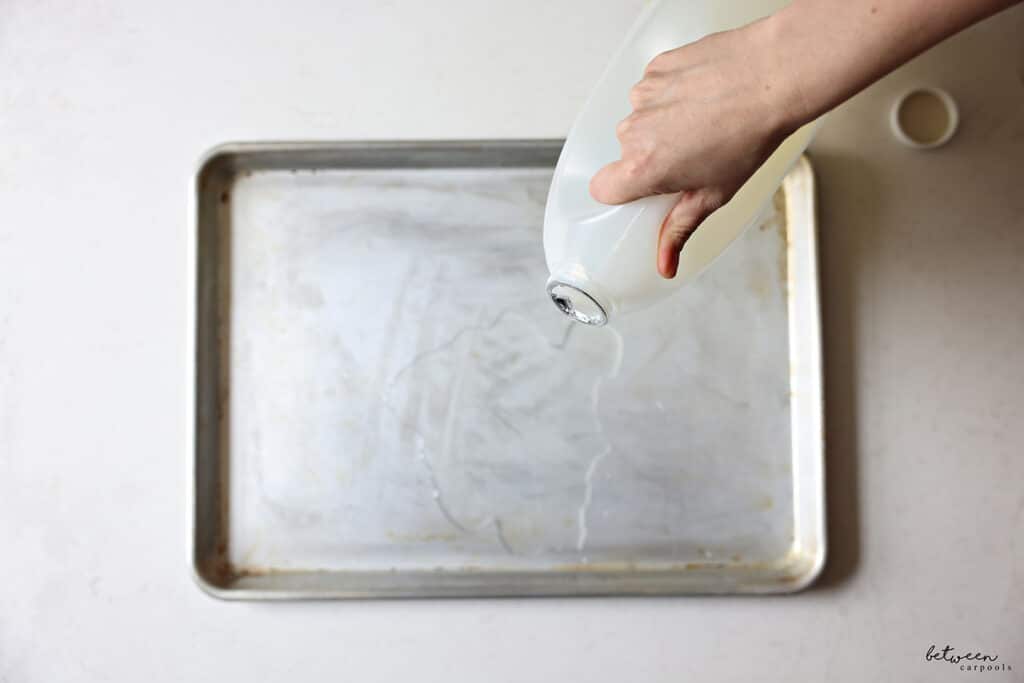 A generous coating of oil on the bottom of the hard sheet pan yields a crunchy crust that's loved by all.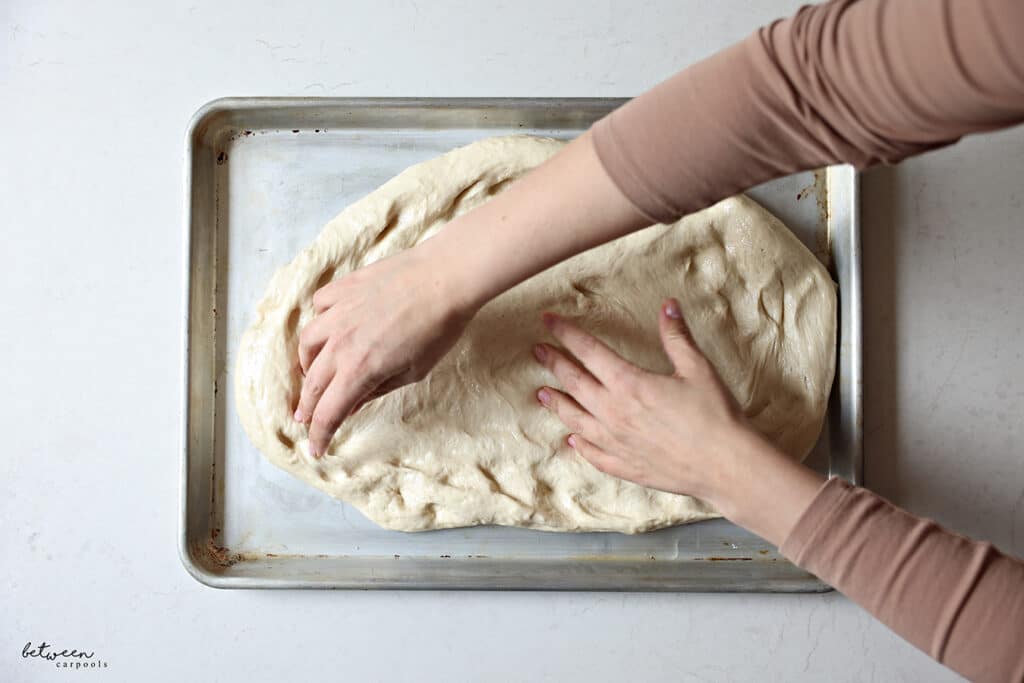 Place the dough in the pan, spreading it out as much as possible,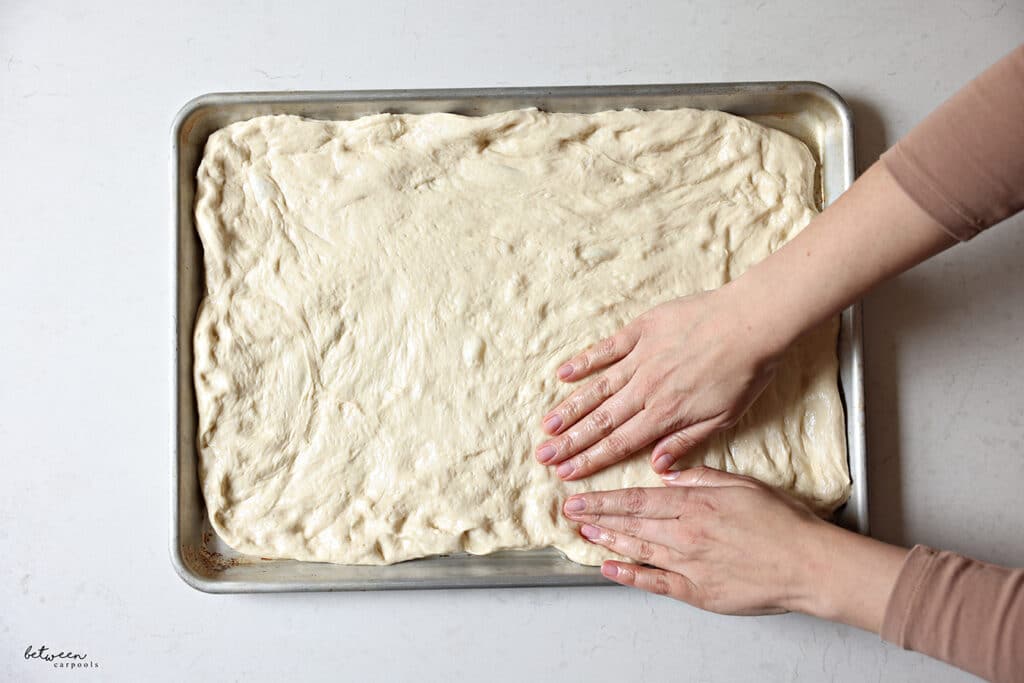 pressing indentations into the dough.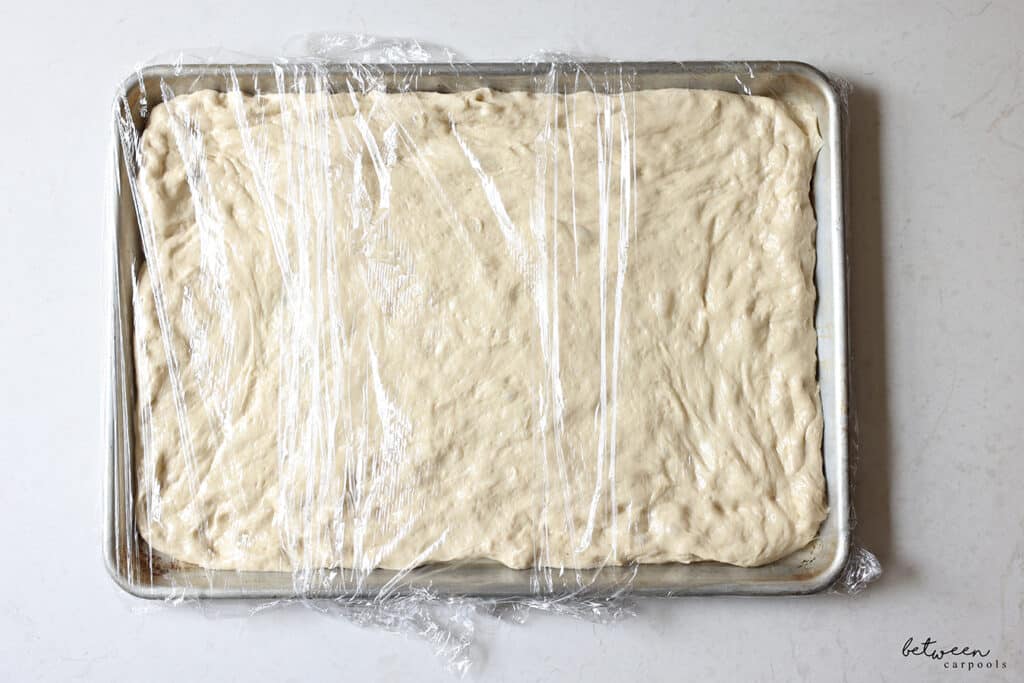 This dough will rise quickly in a bowl, and then rise again directly on the baking sheet.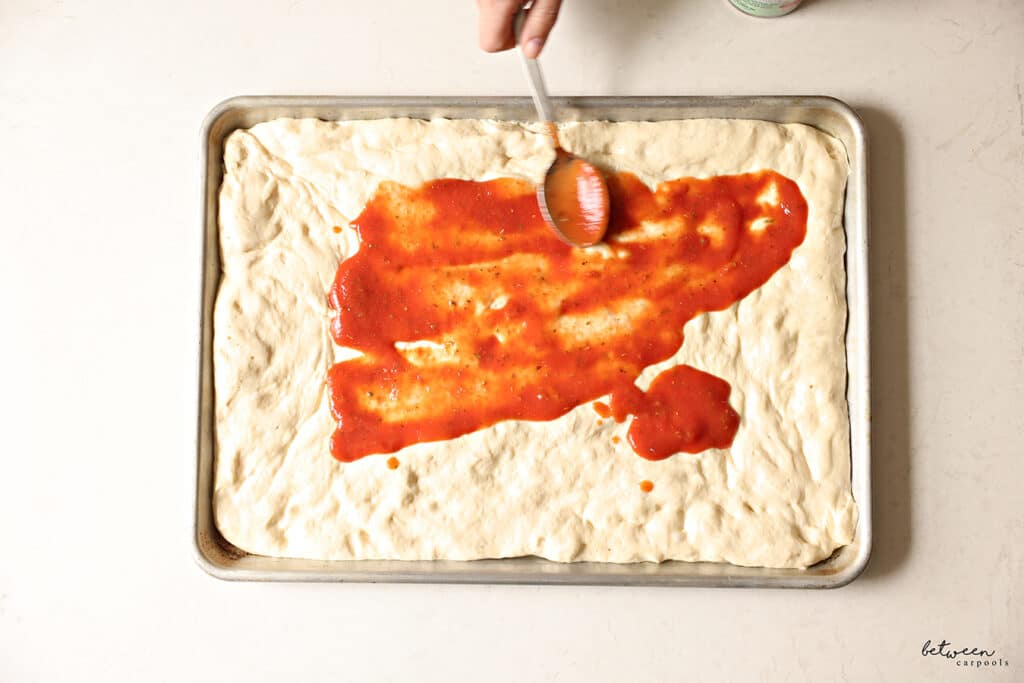 Ready to top and bake.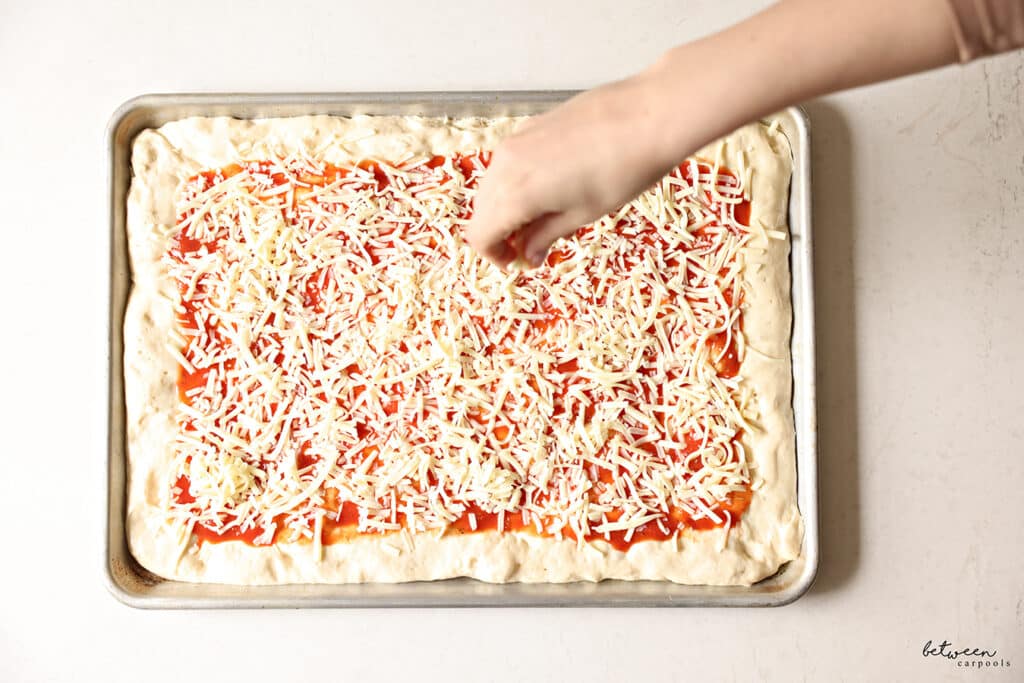 Even if just one member of your family is sensitive to white flour, this pizza is good enough to serve to everyone!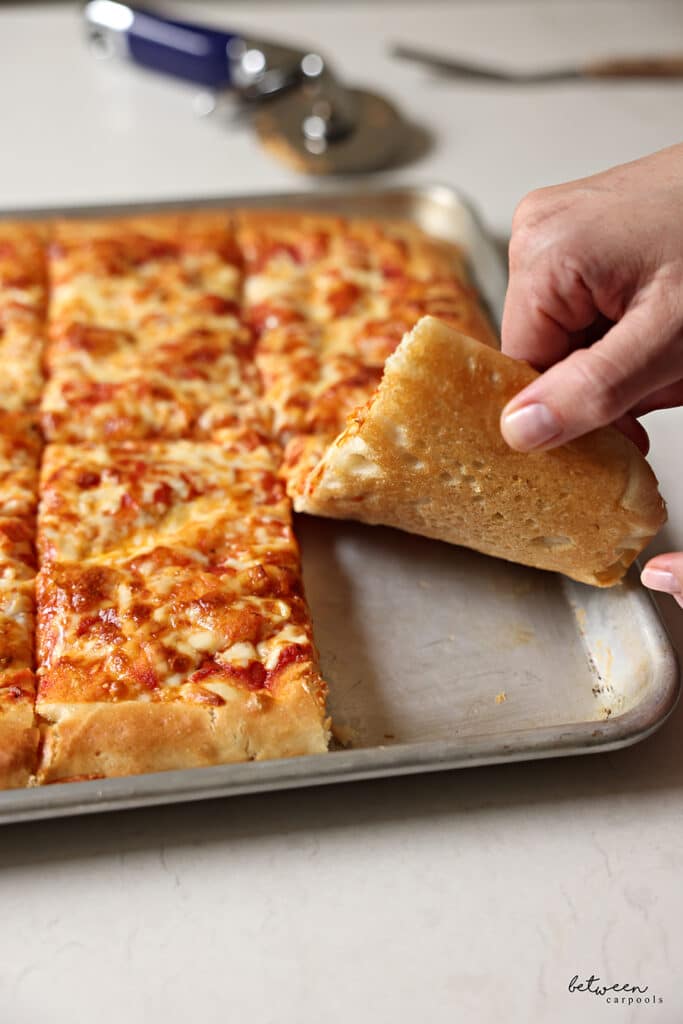 Check under the pizza crust. It should be nice and golden.
Print Recipe
Spelt Pizza 
Ingredients
3¾ – 4

cups

white spelt flour

2

tsp

sugar

2¼

tsp

instant yeast

1⅓

cup

lukewarm water –

37°C (98°F)

1

tsp

salt

oil,

for greasing

8

oz can

tomato sauce

(seasoned generously with garlic powder and italian seasoning or oregano)

7

oz

shredded cheese
Instructions
Combine all ingredients in the bowl of an electric mixer and knead. 

Place in a greased bowl. Cover with plastic wrap and let rise for 20 minutes.  

Generously grease a hard baking sheet. Place the dough in the pan, spreading it out as much as possible, pressing indentations into the dough. Cover with plastic wrap so it doesn't dry out.  

Meanwhile, place an oven rack on the lowest rung. Preheat oven to 425°F. 

Once dough finishes the second rise, top with sauce and cheese. Bake for 15 minutes. Check under the pizza crust. It should be nice and golden. If not, bake a little longer. Pizza with toppings will need longer. 
FOR EXCLUSIVE CONTENT AND A PEEK BEHIND THE SCENES, MAKE SURE TO JOIN OUR WHATSAPP STATUS HERE. JOIN OUR WHATSAPP GROUP AND WE'LL LET YOU KNOW WHEN A NEW POST IS UP!