It doesn't need to be all over the place
The snow is piling up outside, every glove you own is in use and the ski pants have come out from the top of the closet. You wrapped everyone's neck with a scarf and pulled the zippers to the coats all the way up. 
The house is blissfully quiet and you know that the quiet is going to last 7, maybe 10 minutes, before the first child comes back inside with a red nose and a request for hot cocoa. 
So, in those 7 to 10 minutes of quiet, take the time to sit down and relax, perhaps make yourself a cup of tea. After all, you just dressed x amount of kids into winter gear and that's no easy task. And, before you do anything else, pull out your drying rack. 
Yup. You heard us right.
Do you own one? You should. (get one now if not)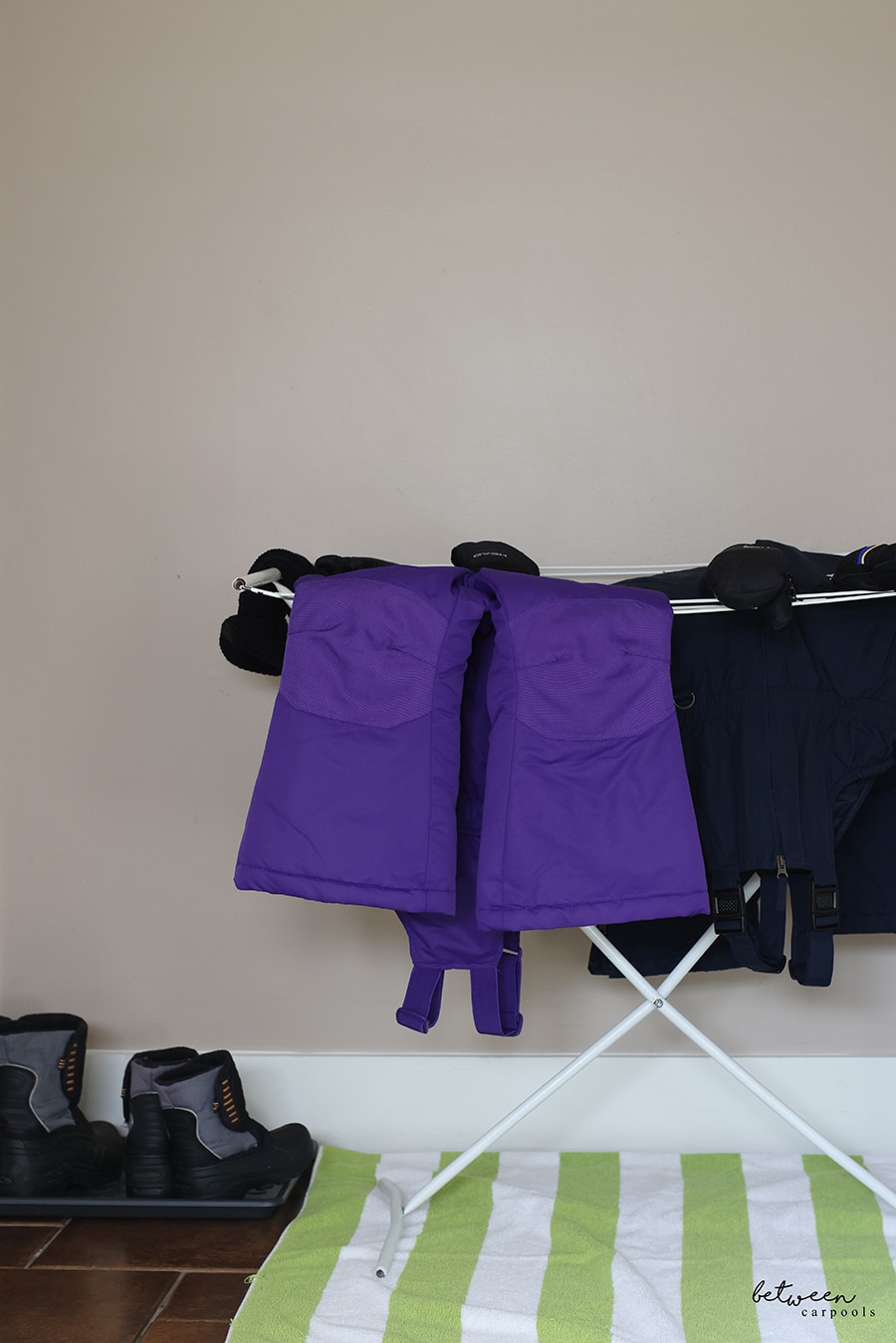 Pull it out and bring it right to the front door, or whichever door your kids will be barging back in through any minute now. The gloves, hats, scarves and pants will be wet and that's the perfect way to consolidate it all in one spot. Place a towel underneath to catch the dripping. 
Also, you should get these boot trays. They are perfect to catch the melting snow and all dirt from shoes in general. When not in use, simply store away in the coat closet, or with the snow boots.
Sometimes, all you need is a plan.
This one sounds just right. Happy snow day! And don't forget to check out this post, it's all about getting the most out  of the day.
FOR EXCLUSIVE CONTENT AND A PEEK BEHIND THE SCENES, MAKE SURE TO JOIN OUR WHATSAPP STATUS HERE.