It's not some old wives' tale. There's a real scientific reason why amber can soothe a baby in pain.
There are few things more painful for a parent than to watch than to see their child suffer. Our babies come into this world tiny and perfect and we are ready to wrap, snuggle, and kiss every one of their woes away. Yet for some precious little people, they are still practically newborns (2-3 months old) when the teething monster rears its ugly head.
My babies are from the overachieving teethers and register with the precocious teething camp. They take their dental duties seriously and begin teething at just two months of age. So there's lots of drooling, finger chomping, and adorable distraught faces on the babies part. This leads to constant clothes changing, searching for remedies, and rocking the cradle at midnight. Don't even get me started on the ear infections and what-not newborn nefarious ills that are often associated as necessary evils of teething.
Of course, there are the conventional Over The Counter (OTC) remedies that offer relief to the wee lad or lady. But they all contain sugar, artificial ingredients, food coloring (gasp!), and of course the active ingredients, which are chemicals accompanied by a warning label. I'm not saying no one should ever give OTC medication to their children, but wouldn't it be nice if you can help your child through the teething stage without forcing a medicine dropper into his or her tiny mouth?
So what does one do with a miserable baby that is in perfect health but in the throes of teething? Enter the age-old remedy used by Europeans for centuries. Amber. You may know it as a yellow/honey/brown colored stone that your grandmother sported along with her hand-knit sweaters. Turns out grandma was onto something. Amber is actually the result of fossilized tree resin and it naturally contains something called Succinic Acid. When worn on the skin, this special compound gets absorbed and is highly anti-inflammatory (that's what Motrin and Advil are). It has a mild analgesic (Tylenol and Orajel) effect so it helps the baby with pain. Almost immediately you notice reduced drooling and better overall temperament.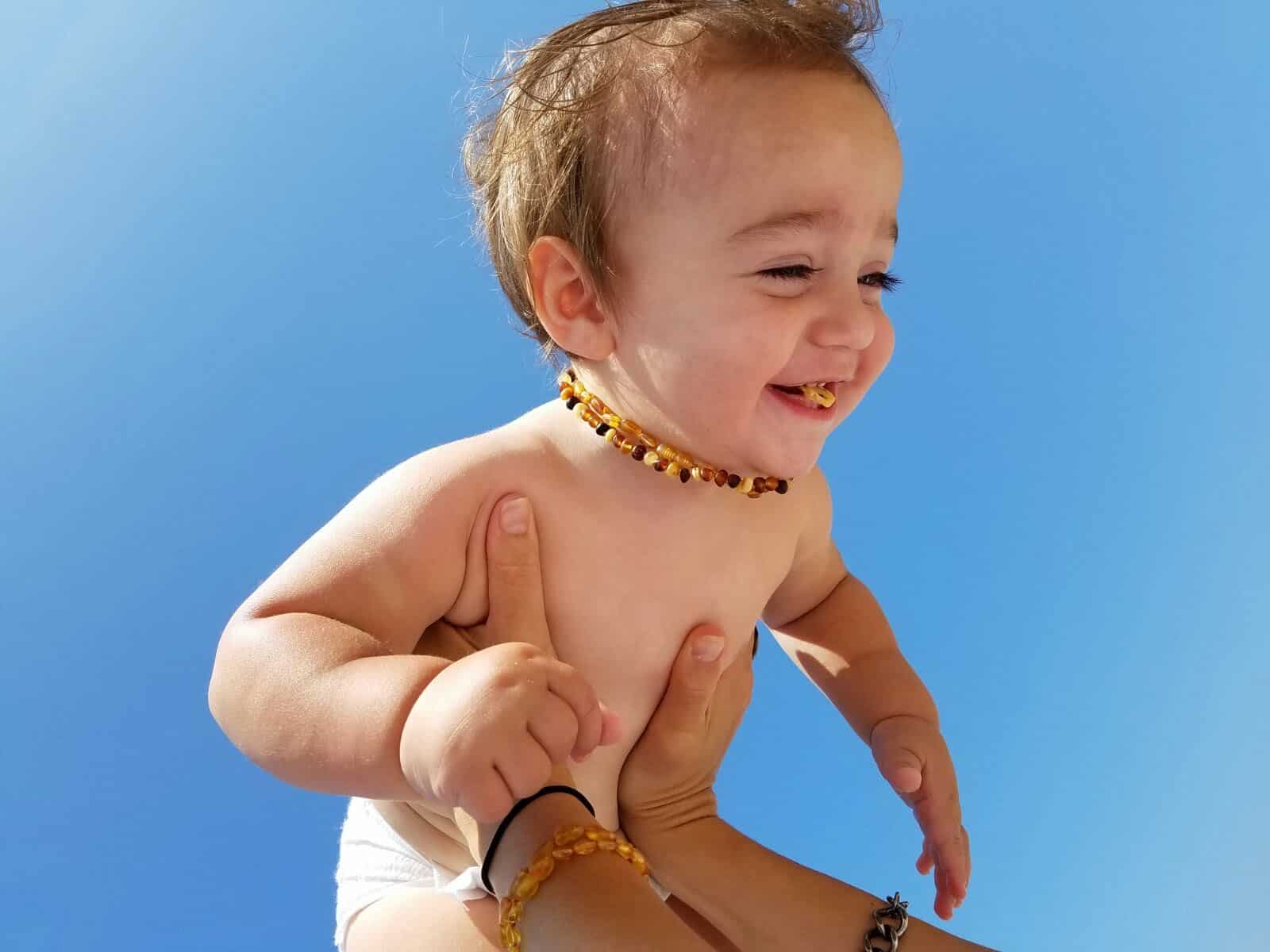 There are numerous other theories of why amber helps with teething. Some claim it dispels electromagnetic waves, thereby calming the baby; other theories are even more far-fetched. Regardless of why it works, it's completely non-invasive and a one-time investment of a few dollars. Friends have told me that it helped them or their relatives with insomnia, sciatic nerve pain, arthritis, and the list goes on.
To be clear, it is not intended for the baby to chew on, only to be worn next to the skin. Of course, you should monitor your baby and remove it when he or she is asleep. My experience is that the baby doesn't pull on it because it doesn't bother him. For parents uncomfortable with the idea of a baby wearing a necklace, they sell bracelets that can be worn on the wrist or ankle.
Many years ago, when I visited Prague, I was surprised by the number of stores selling amber jewelry. Being a good tourist, I dutifully stepped in and checked some of these stores out. Yellow, brown, and green are not my favorite colors, and I knew nothing of this special stone's healing qualities. I assume the storekeepers didn't inform me because they thought I knew and just didn't like the merchandise. Last year, I was in Crete, Greece and there was a charming little shop called "House of Amber." At this point I was already an earth momma and stepped in with my babies, all wearing necklaces I've purchased online from my home in NY. They had lots and lots and lots of beaded amber necklaces. Brown, and copper, and cognac and honey and cherry in smooth, and rough, in assorted sizes and shapes. One necklace I looked at was 400 euros. That's a lot of dollars. The baby teething necklaces there started at 60 euros. You can find them on Amazon for around $15 and up. The most important thing to look for is to make sure the necklace is GENUINE AMBER and not a plastic bead, or a dyed quartz bead. It should be from the Baltic region because that amber has the most succinic acid. I have done lots of research and tried several brands, including buying them from several European countries. I've had great experience with this specific brand, called Baltic Wonder, which is easily found on Amazon. Their baby teething necklaces are under $20.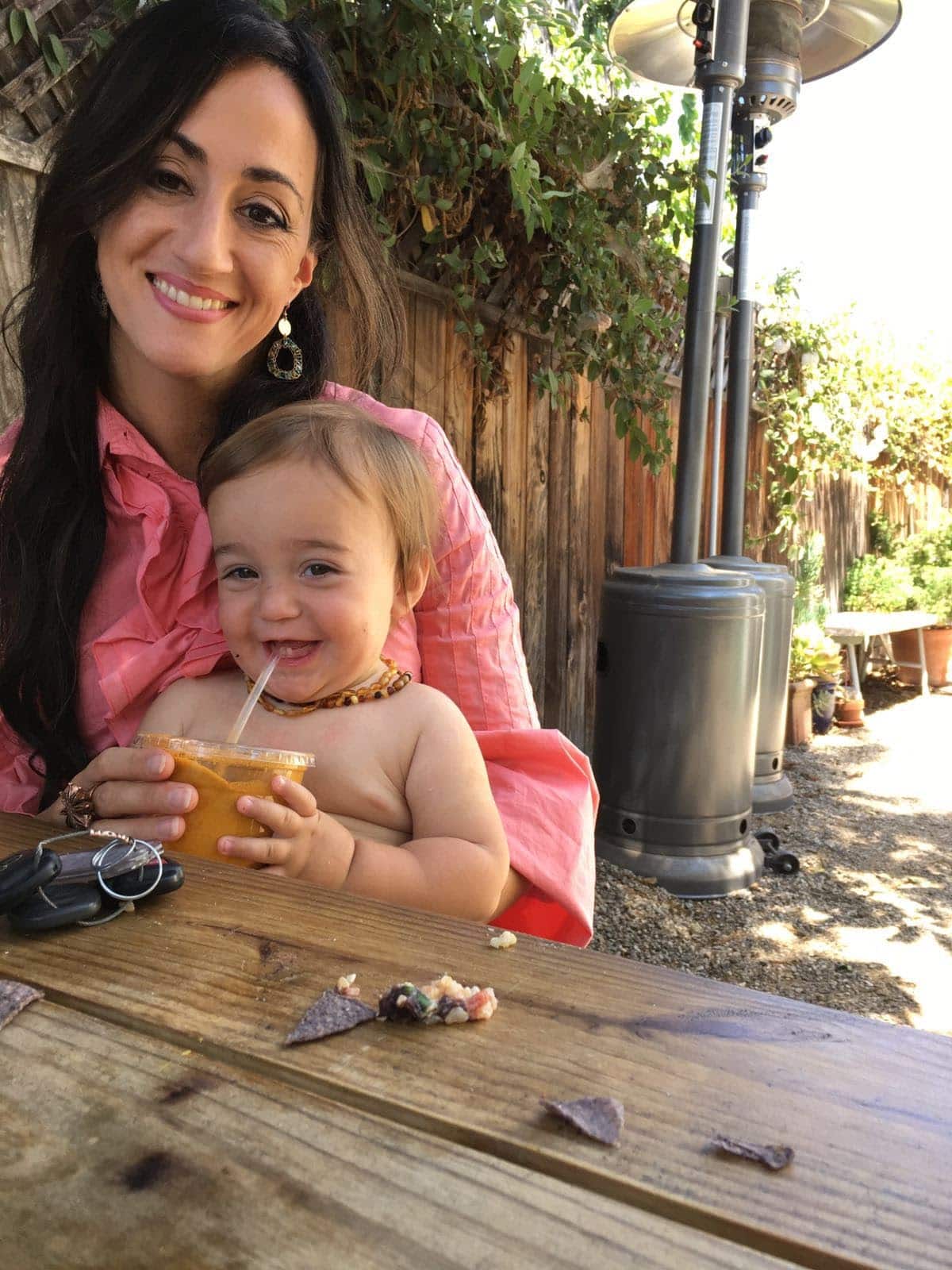 Bottom line, does it work?
This is what I have found with my own son. He began wearing an amber necklace when he was two months old. I should add that he's not my first baby, so I've seen teething otherwise.
– – he got his first two teeth without me knowing they were coming (huge celebration).
– – he drools much less when he wears it. Without it, his shirt is wet down to his chest, and with the necklace, he barely drools.
– -He has fewer fevers and general malaise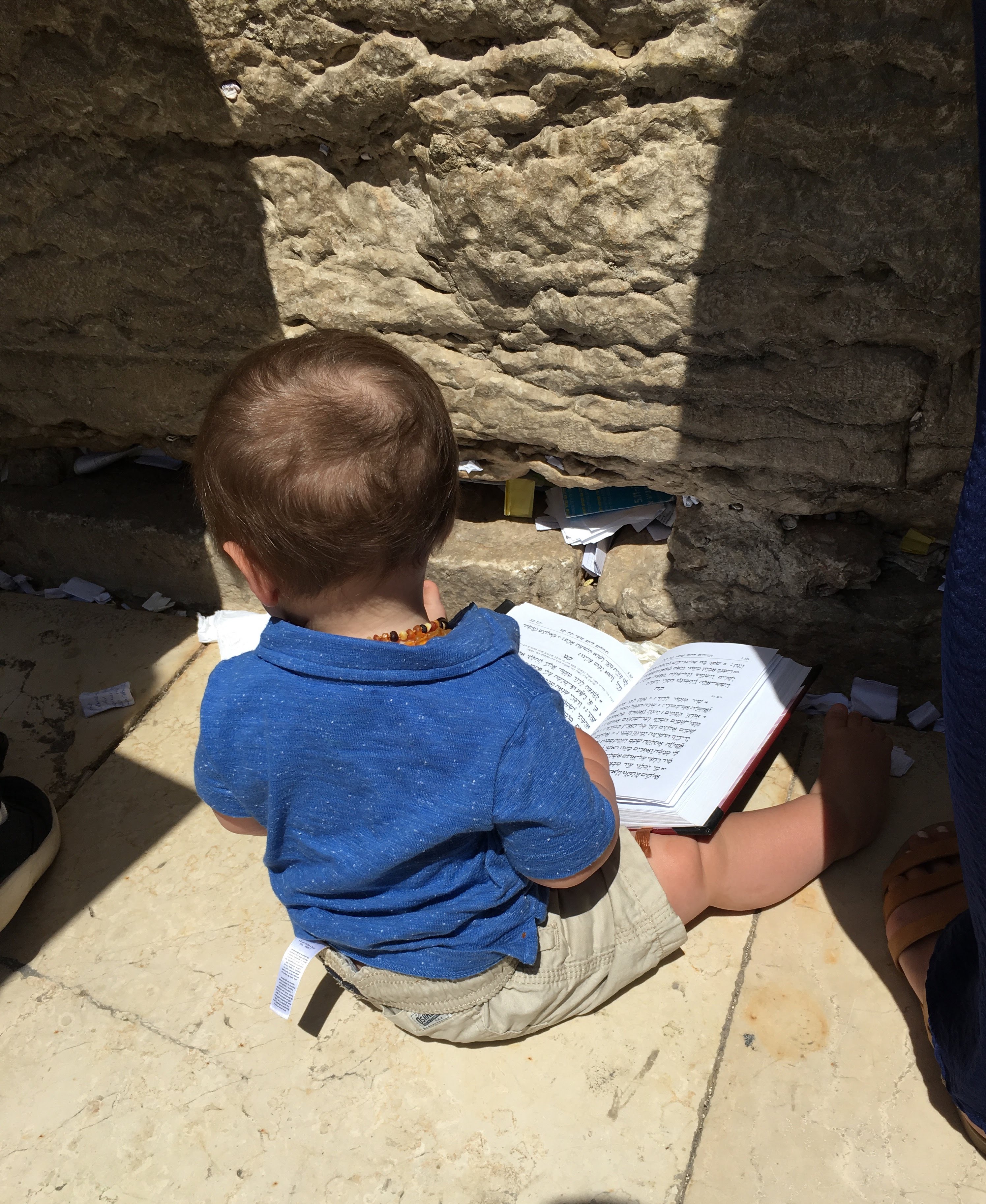 Will you try this easy old remedy? I would love to hear how it works for you.
Note: As always, please do your own research when determining choking hazard potential. Please keep comments respectful.