Use this lukshen recipe for your blintzes and crepes as well.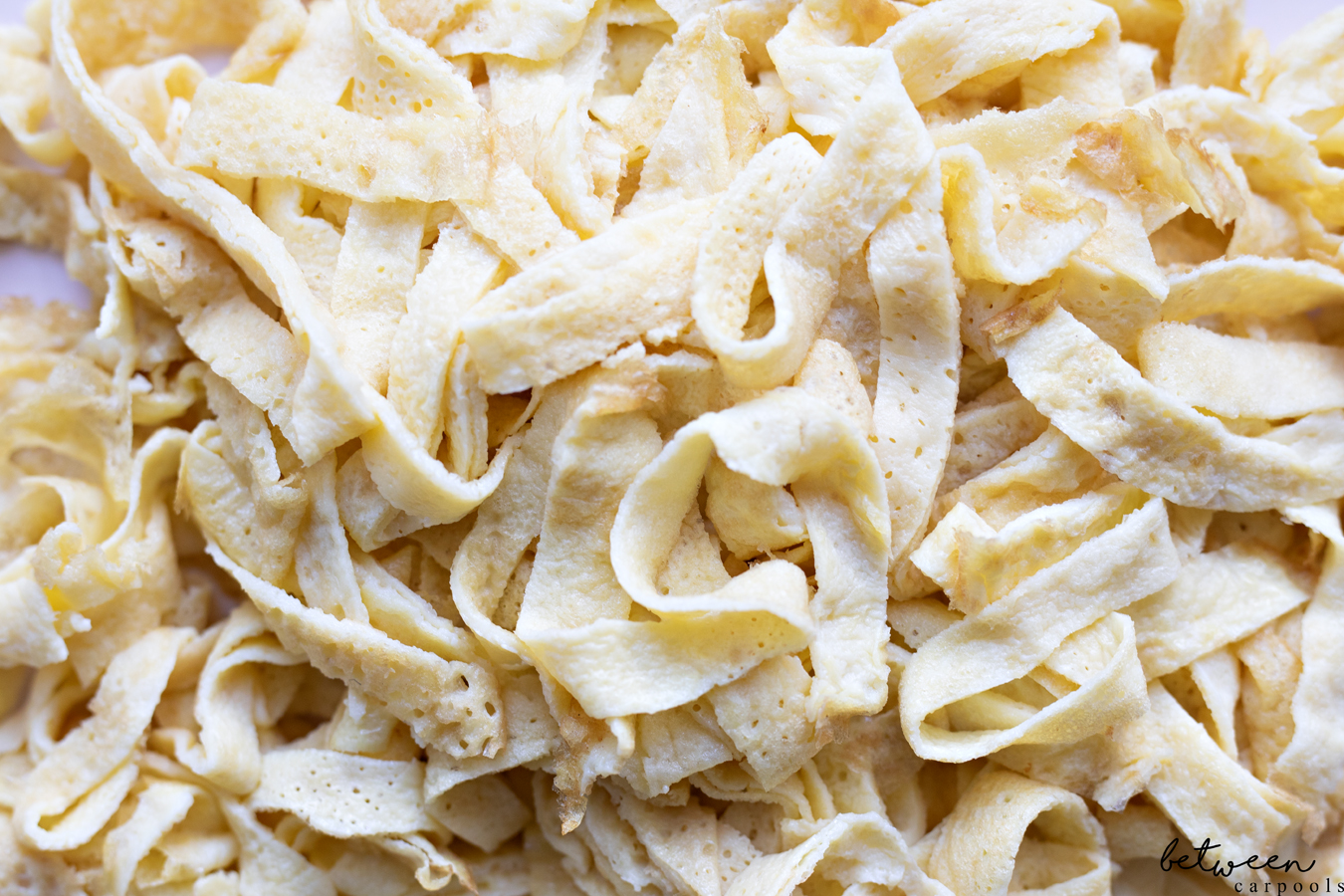 Don't we all look forward to that steaming bowl of chicken soup with lots and lots of Pesach lukshen?
No?
Only me?
I'm sure it's not just me. For starters, I know my kids really look forward to it. Like, reeeaaallly. So much so that I make sure nobody's around when I set out to prepare the lukshen, lest there be nothing left to freeze at the end of the day (true story).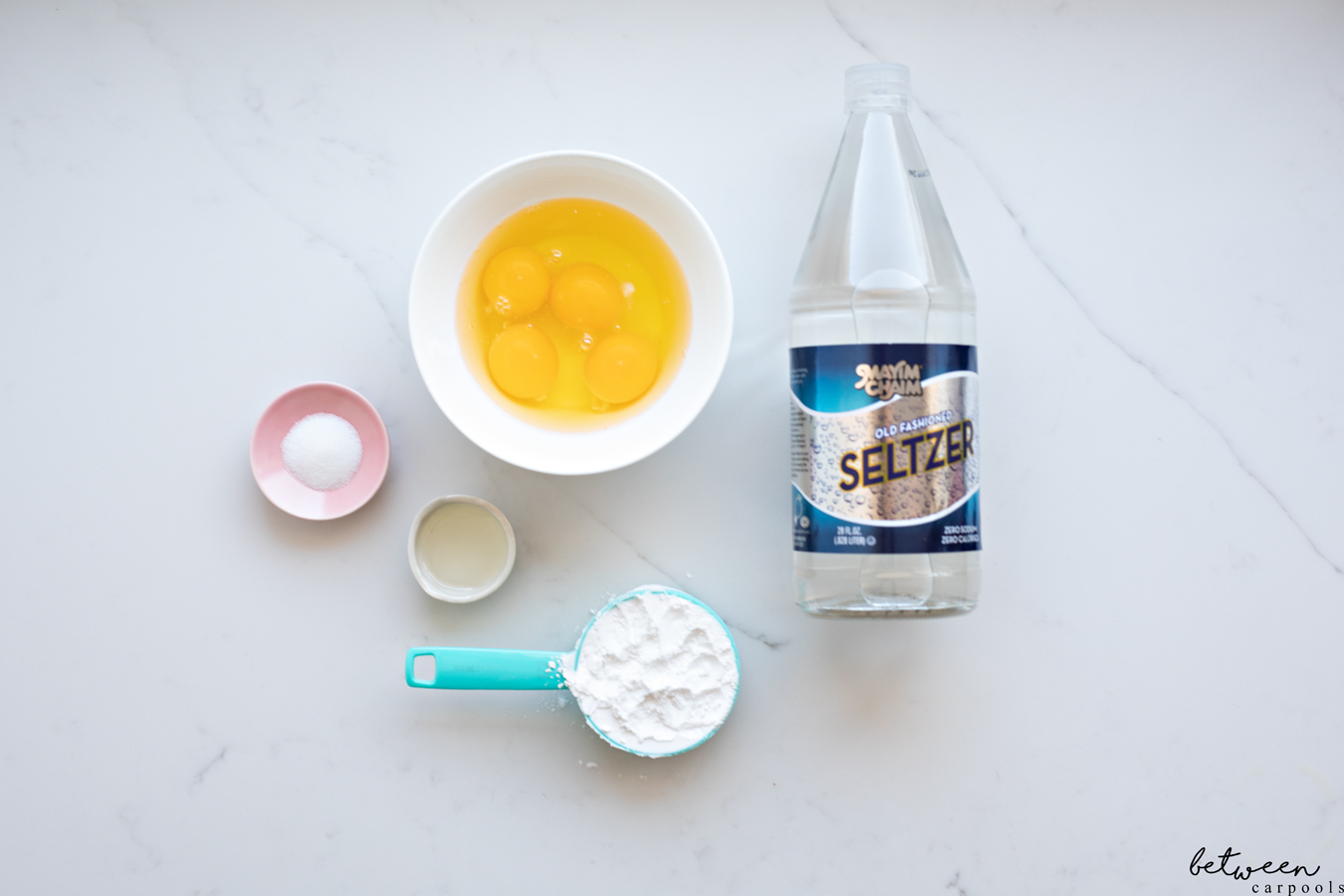 Here is my mother in law's basic recipe. You will need:
4 eggs
1 cup seltzer
½ cup potato starch
1 tablespoon oil
Salt to taste
When preparing crepes for a sweet blintz (such as cheese blintzes) use the same recipe and simply add about 2 tablespoons of sugar to the batter.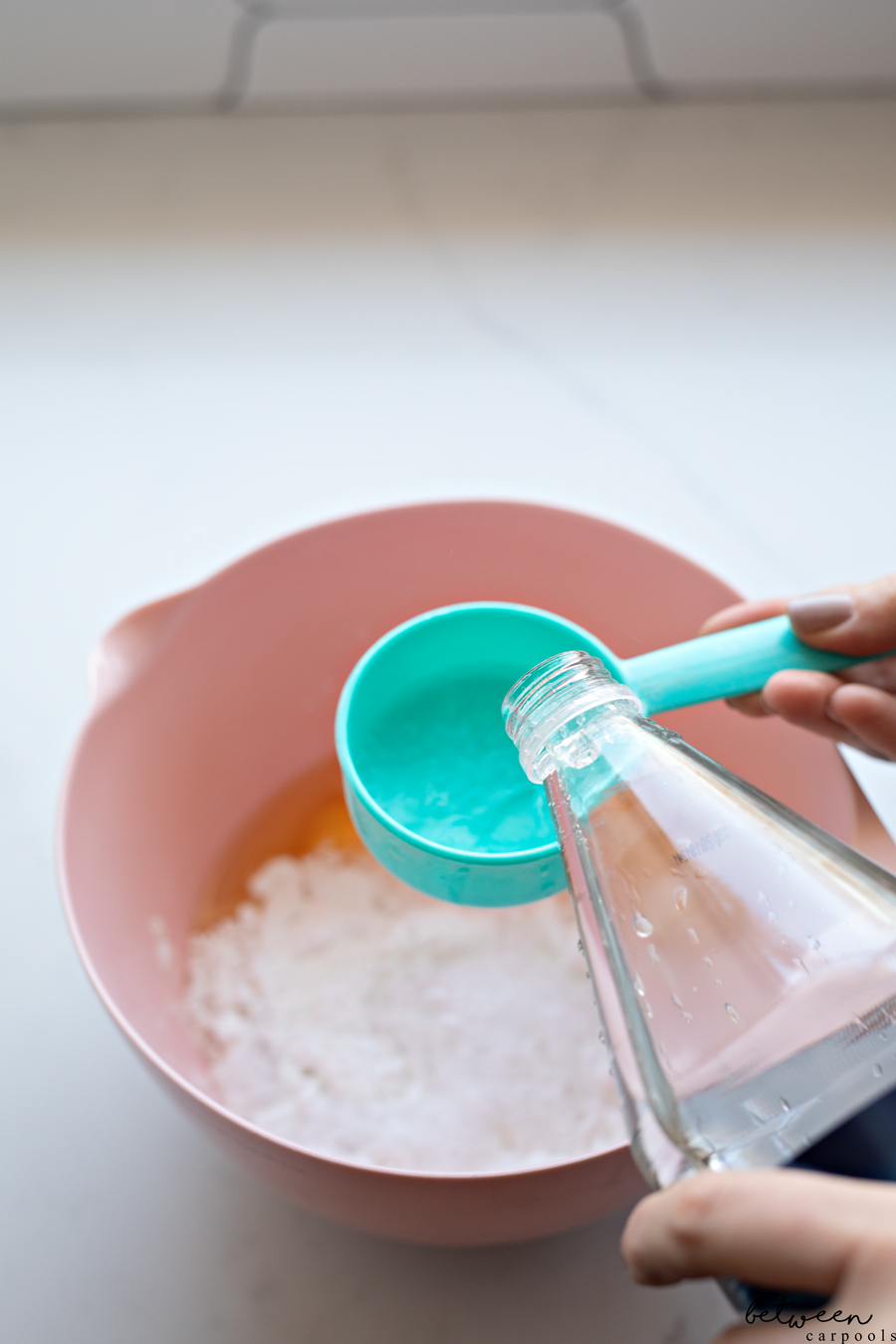 Place all the ingredients into a mixing bowl. No particular order.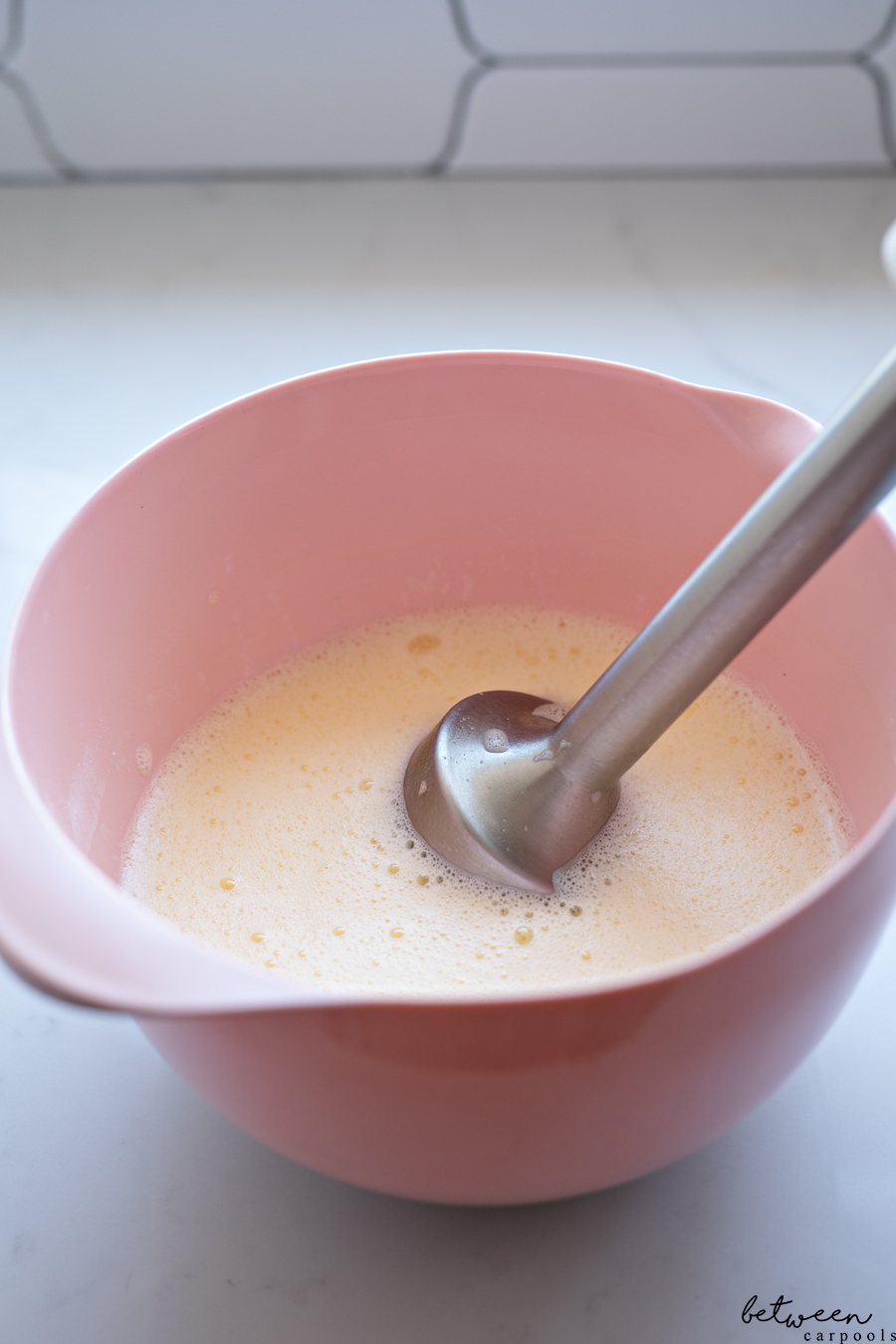 Using an immersion blender, blend all the ingredients until nice and smooth.
Note: Potato starch tends to sink through to the bottom, so every 15 minutes or so, while I'm busy frying the crepes, I like to re-blend the ingredients once again.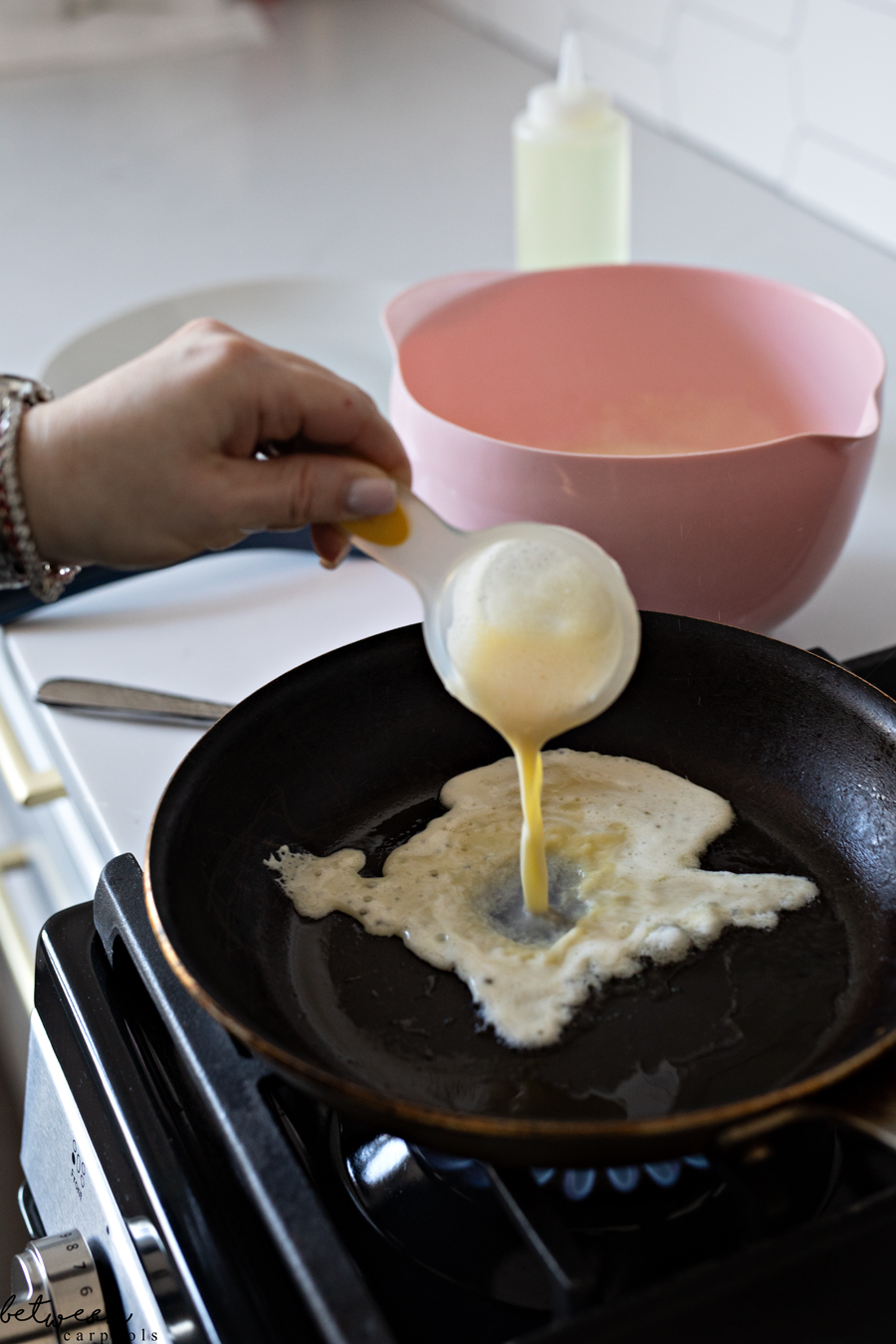 Heat a large frying pan (or my favorite crepe skillet) with about a tablespoon of oil. I like to use these bottles for the oil. They're especially useful when making crepes, since you need to apply more oil quite frequently.  
Spoon about ¼ cup of batter into the pan.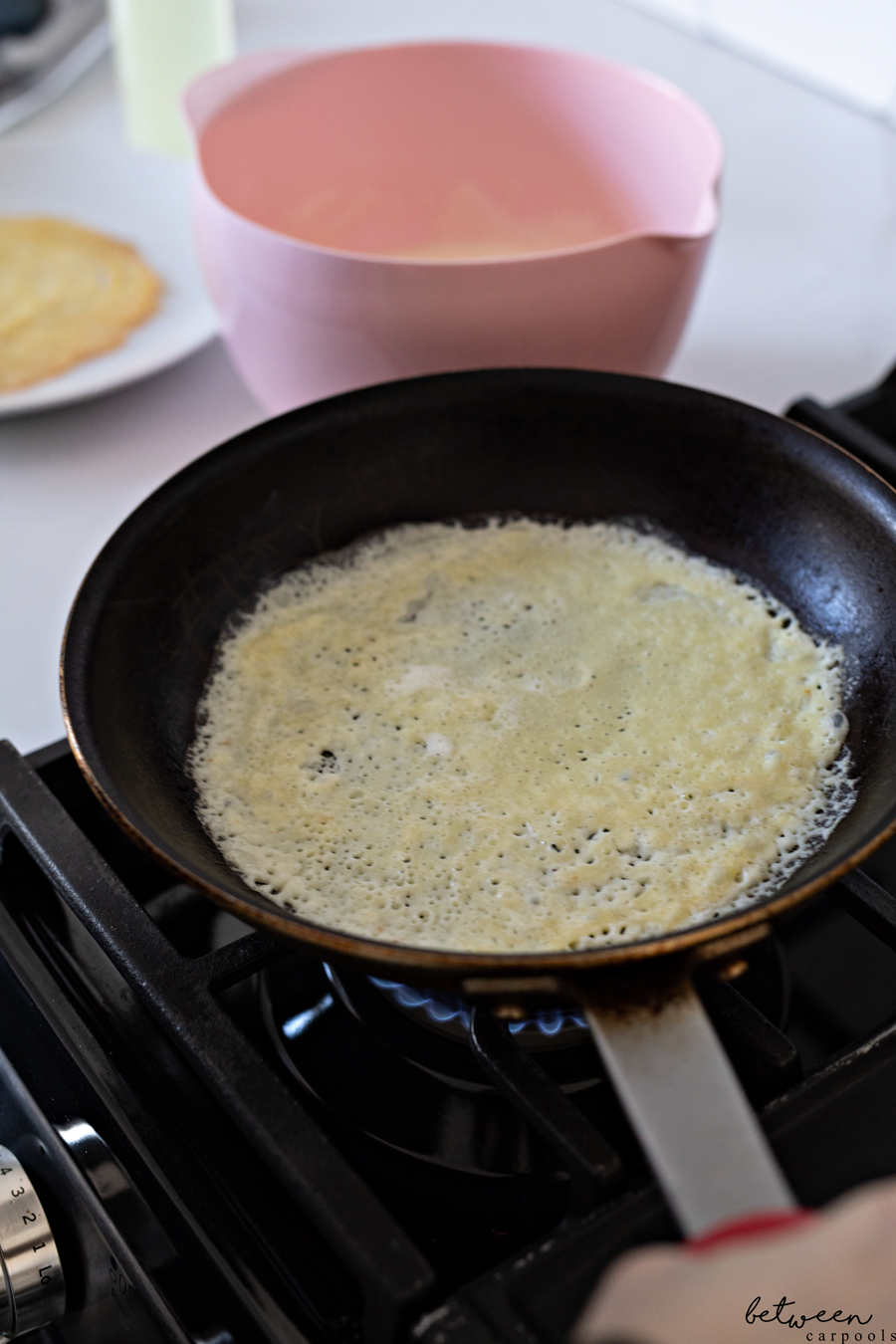 Swirl the pan, aiming to get the batter to cover the entire surface of the pan.
I recommend getting the pancake batter dispenser to store the batter, it's keep the process neat and it's easier to use that a measuring cup.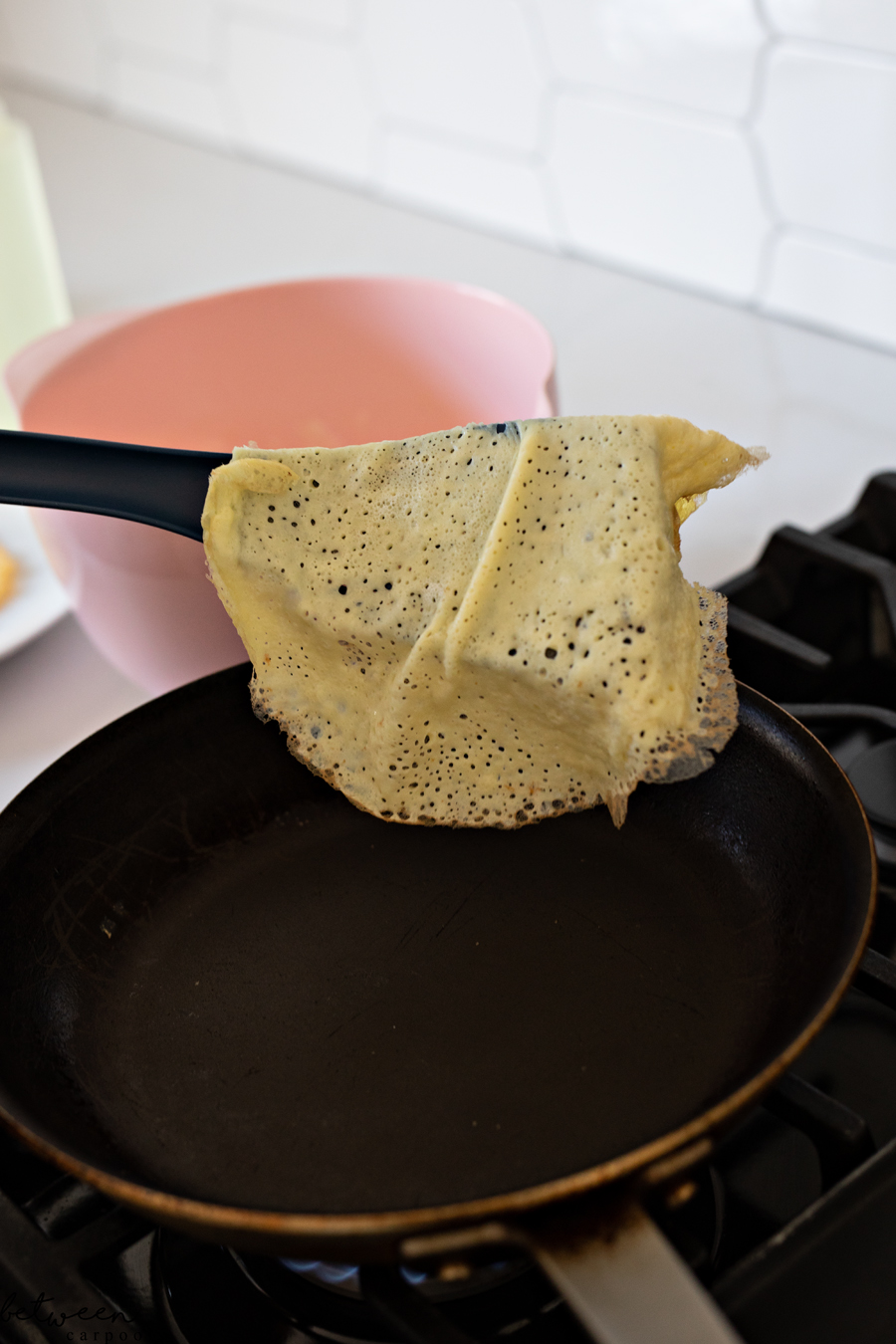 Once the crepe sets (this will happen quickly, after about a minute or less), flip it over with the help of a spatula. Cook the other side for another half a minute or so. You don't want the crepes to be too done (read crispy). They still need to be soft enough to roll.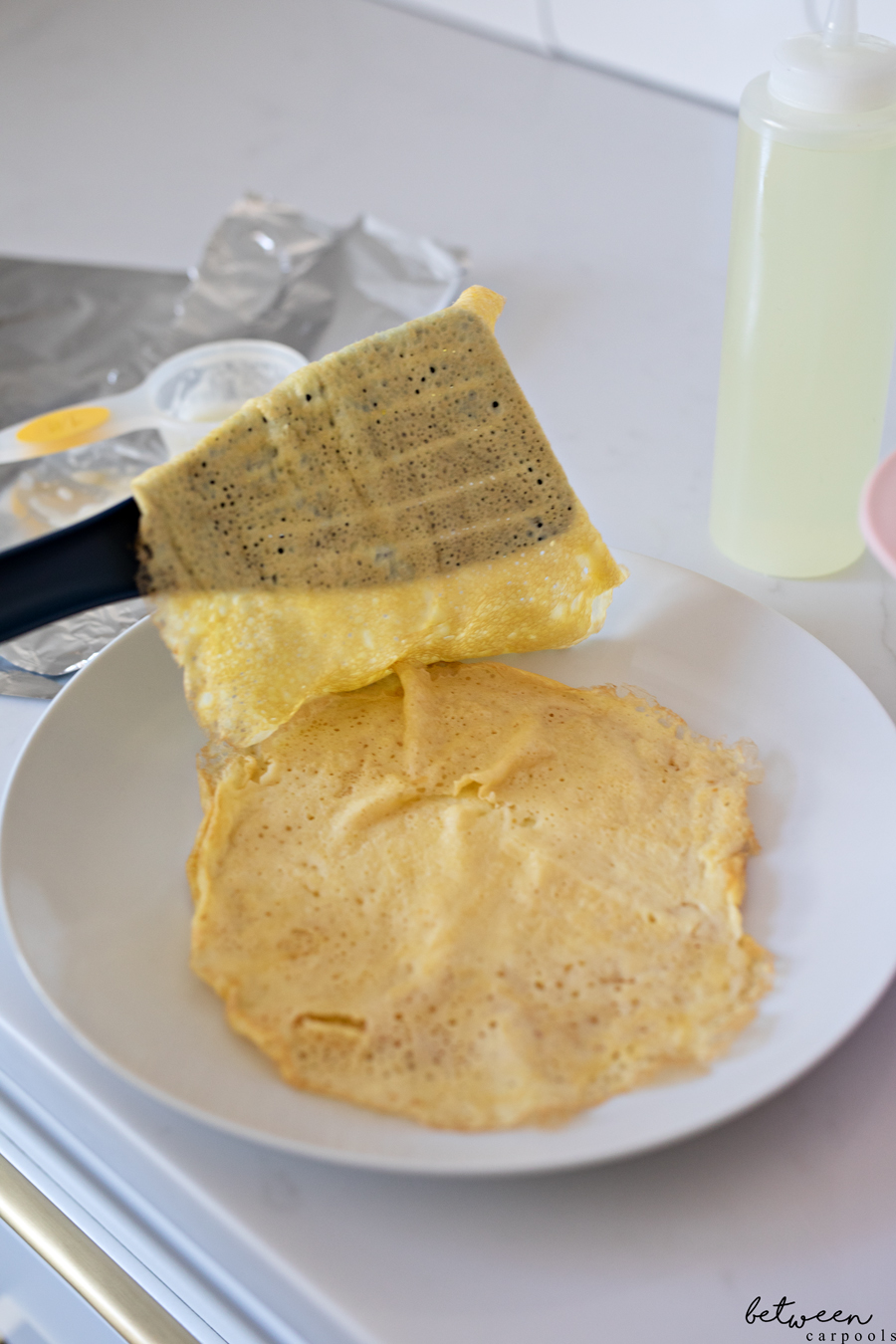 Once done, place the crepe on a plate. When the next one is done, place it directly on top of the previous one. Continue frying crepes, like this, one by one.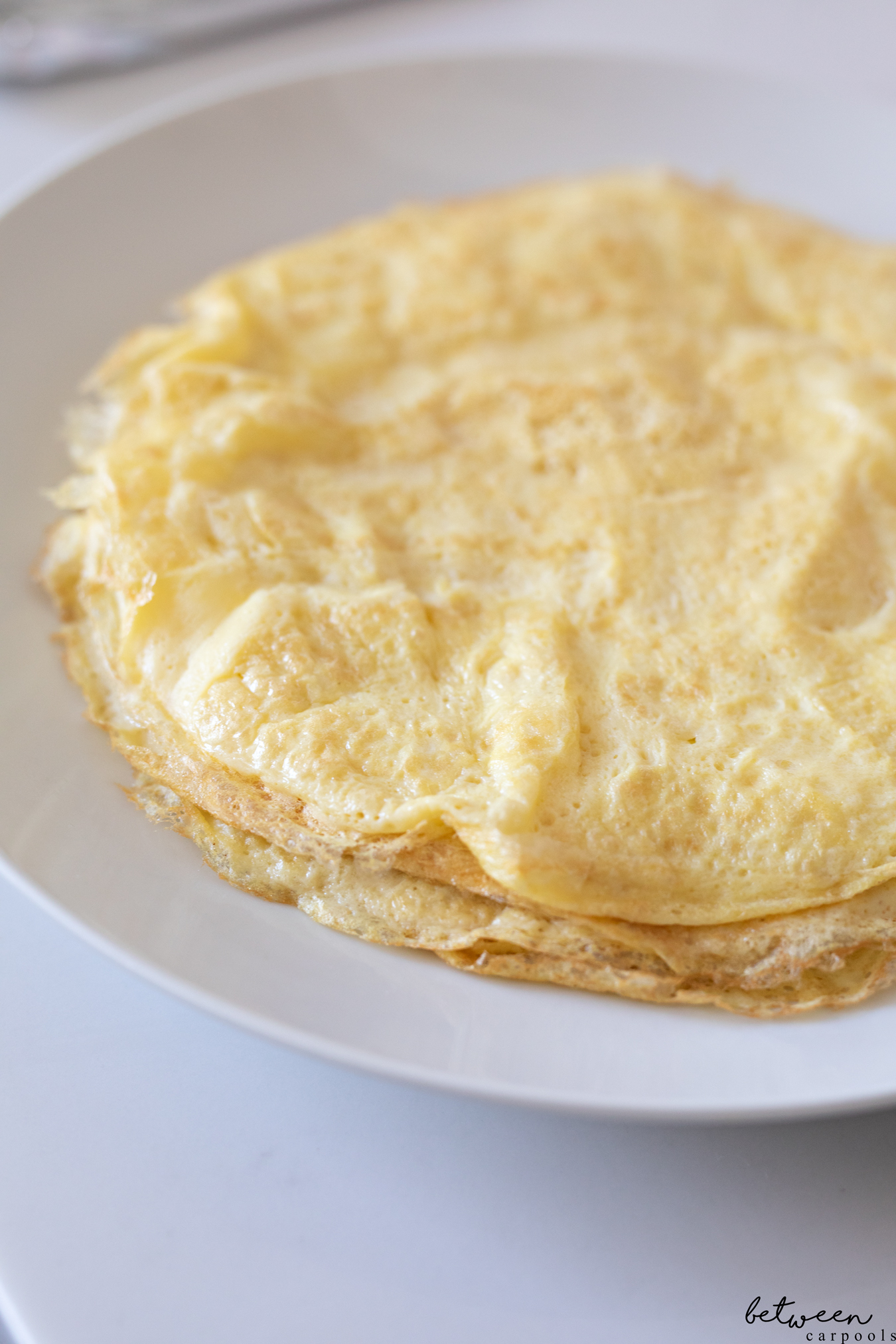 To speed the process it's a good idea to use two frying pans simultaneously.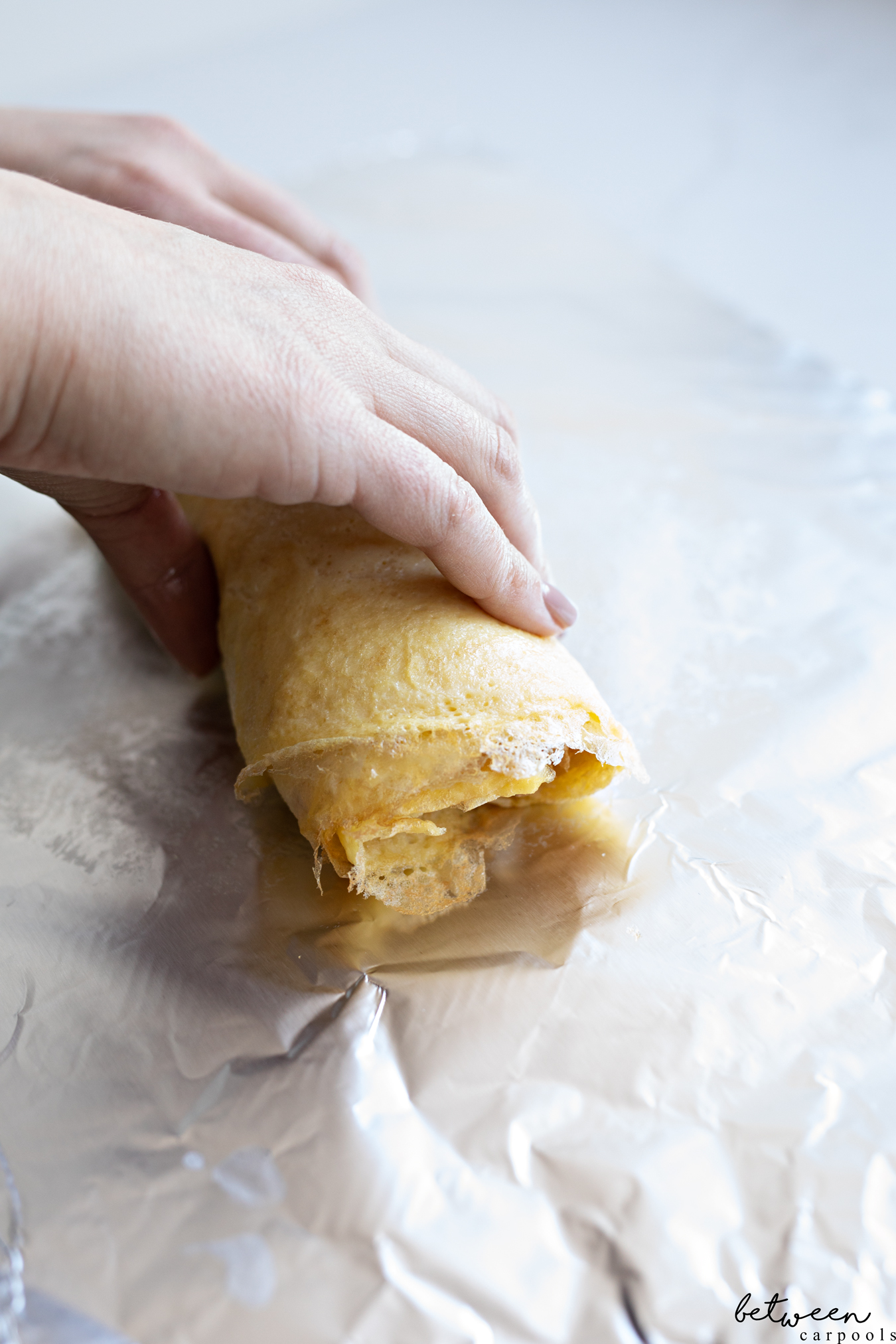 Once the crepes are done, divide them into manageable stacks (about 15 crepes or so).
Roll them tightly into a log.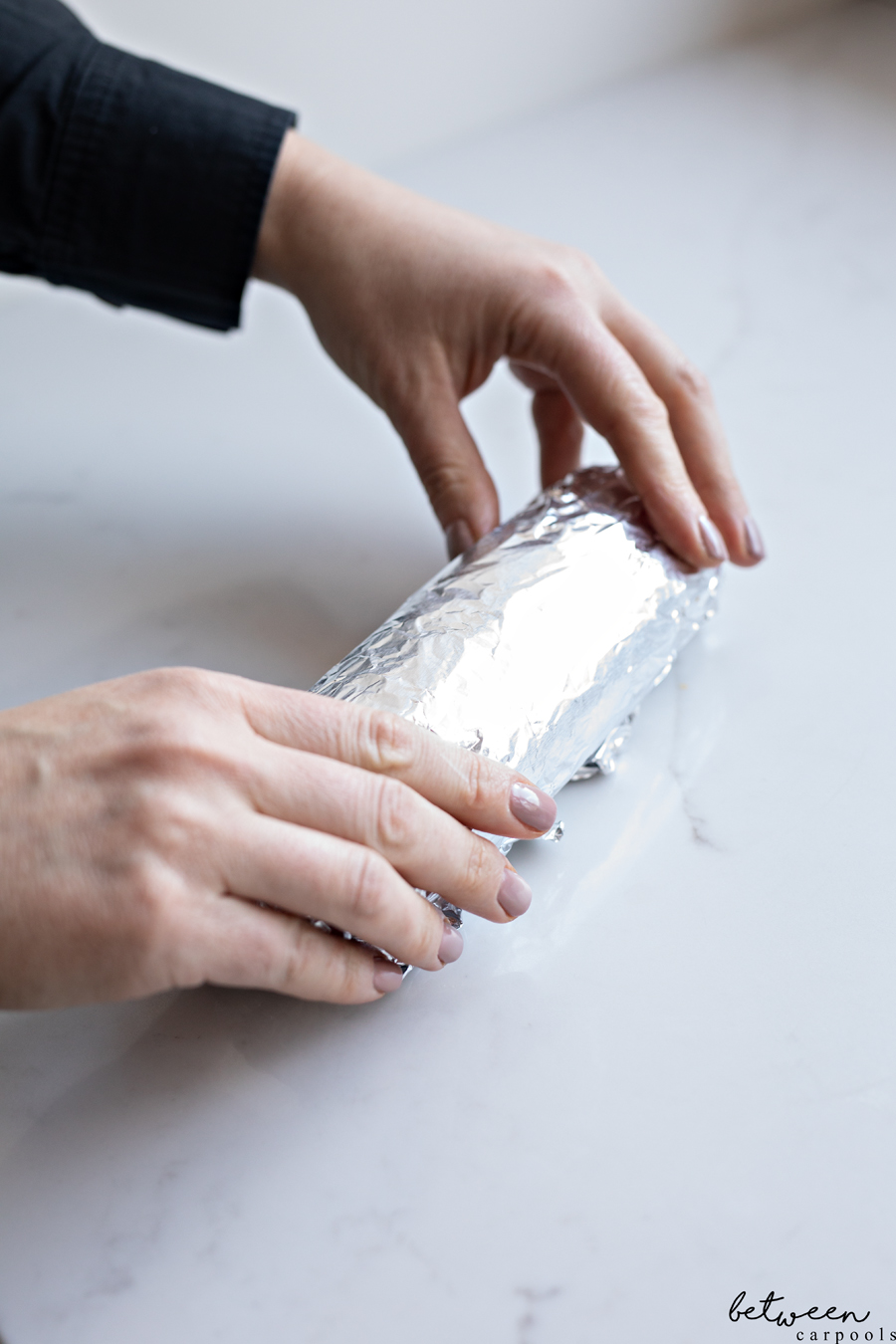 Cover the log with silver foil.
At this point I recommend freezing the crepes. Usually one log will be the perfect amount for my family, per meal. But, do what works for you.
I like to pop a log out of the freezer before each meal.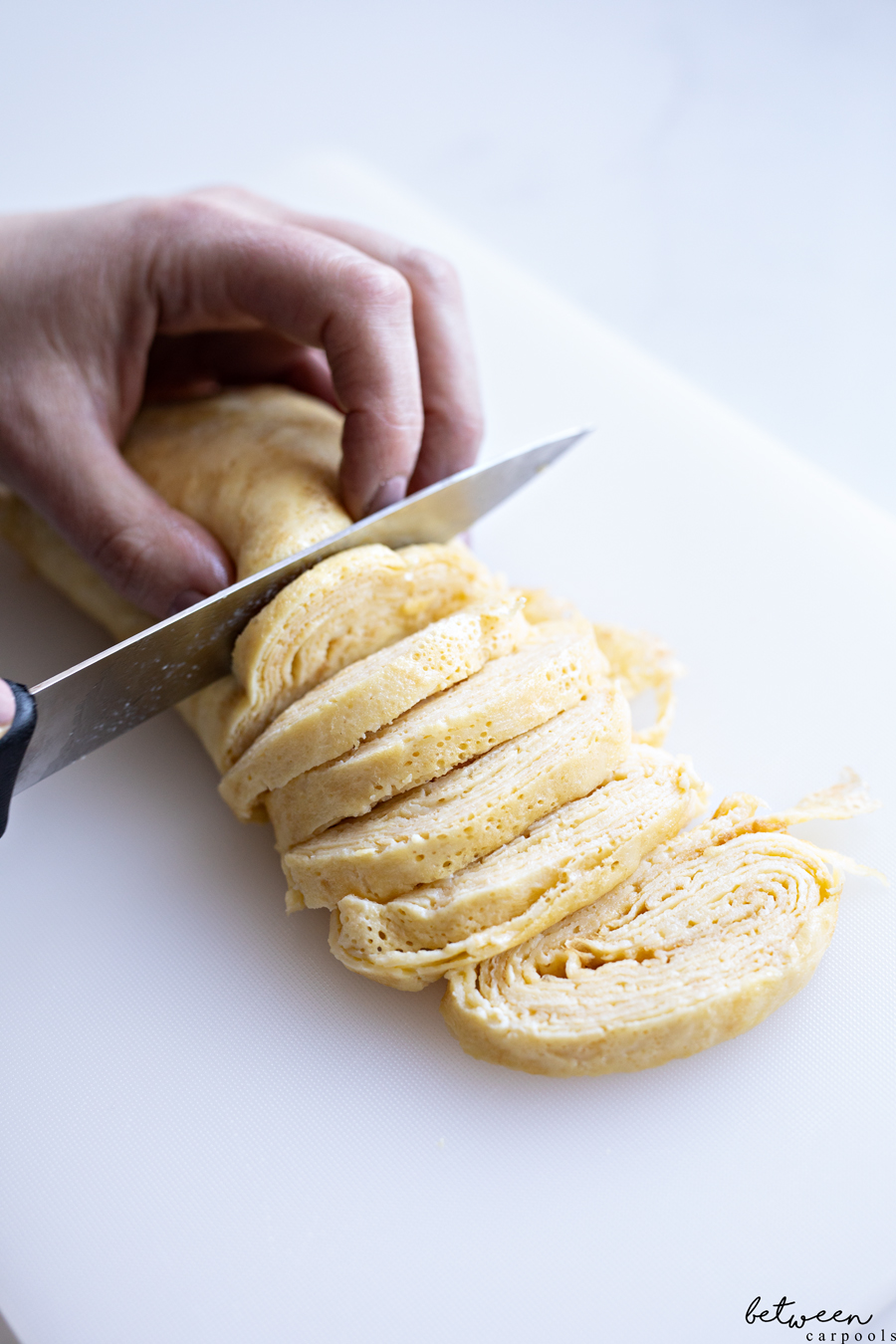 Using a sharp knife, slice the logs into rounds, to your desired thickness (every family has it's preferences!)
Slicing the lukshen while the log is semi frozen is actually even easier.
I like to place the lukshen in a dish once they're cut and let them warm up a bit before serving. You can warm them up either by pouring some soup over them or by heating them in the oven for a few minutes.