All the things your guests would want but may be too shy to ask for.
Nothing teaches you more about being a good host and how to stock your guest room than being a guest yourself.
One Shabbos last winter, my family stayed in a beautiful basement that belonged to complete strangers. We had been placed there by my cousins who were hosting a simcha nearby. Those guests quarters, it seemed, contained everything we needed, from lush towels to comfy linens. But there was no clock on the wall. Or on the night table. Not even in the kitchenette…I had forgotten my watch on my kitchen counter back at home. How was I going to figure out when it was time to start walking to the simcha hall?
That's when I realized, that although I host frequently and always thought my guest rooms were stocked with everything one might need, I too, did not have a clock hanging. As soon as I got back home, I looked at my guestroom with new eyes and got to work filling in all the gaps.
Here's a list to help ensure your guest room truly isn't missing a thing.
The room:
Clock
I like these here, they are cheap and last a long time, battery operated, so you have no issues. Make sure to turn off the alarm tho, I didn't and guess what, all my guests were up at 6 am!! Gasp.
Hangers in the closet
It's nice to have them all matching. These are a classic look that will stay neat and pretty as well. You don't need more than 5 in each closet, and, if you want, a nice touch is to add the coordinating skirt hangers too.

Sheitel head
A traditional styrofoam sheitel head is always appreciated. Leave it in the closet. You can also get this cool one here, which looks nice in a room even if not in the closet.

Chair
A chair is very important to have in a guestroom. Especially if hosting elderly people or nursing mothers, try to make sure you can squeeze a chair in.
Pack and Play
Place one inside the closet with a clean sheet and blanket (it's a nice touch).

Extra pillow in the closet
Shabbos Lamp 
Make sure to turn on the shabbos lamp  before Shabbos- sometimes guests forget to do so, or arrive late.
Empty Drawers 
It sounds redundant but it's not. Make sure your guests can unpack (How many times did you start unpacking only to realize that the drawers are full of items your host stores in the guestroom?)

Assorted Chargers
A nice touch is to have a few basic chargers available in the room. Keep this USB cube plugged into the wall and one Apple lightning cable as well as Micro cable , readily available in the night table drawer.
Sound machine 
Tuck a sound machine away in the closet, on a shelf, and you will be surprised how many of your guests will use it. Its amazing, especially for children who are not used to the new surroundings. It's not expensive and so appreciated. 
A full Length Mirror
Every woman needs a full length mirror. Especially if she's going to a simcha, is that right? You don't need to spend much, you can find cheap door mirrors in places like Walmart or even on Amazon. We love this one that goes over the door. 
Trash can
A trash can is a necessity and does not need to be an eyesore. We loved this  sleek trash can, its even prettier in real! 
Tissues in every room
Leave a box of tissues on night tables. Make sure they are open and ready for use
Luggage rack
If you have the room a luggage rack is a nice addition but completely extra. It's nice to know that the suitcase won't end on the bed, if you know what we mean….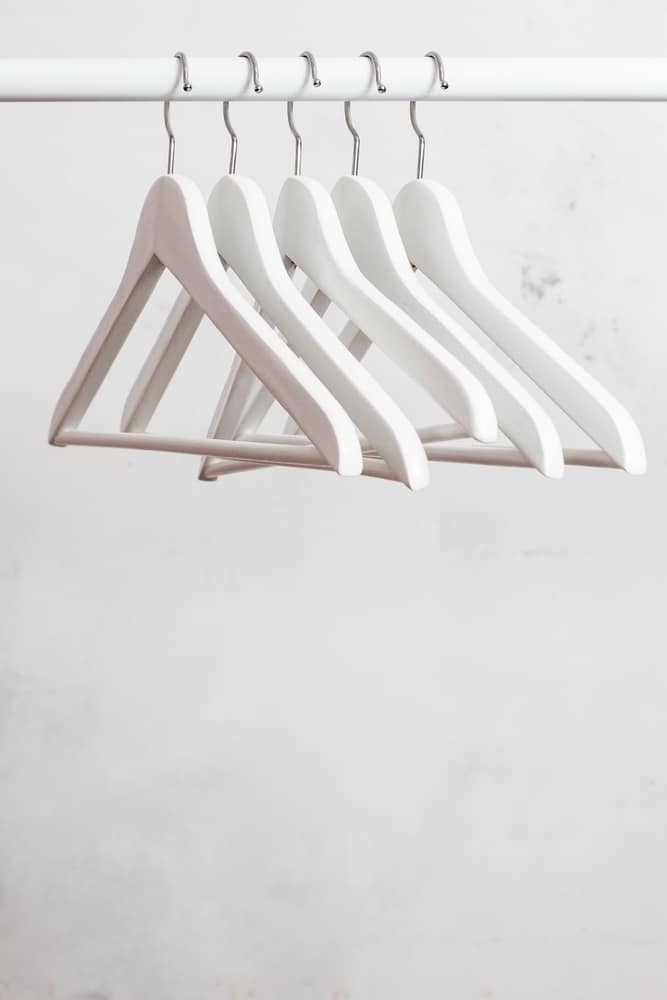 In the bathroom:
Enough Towels 
Try to have matching towels, preferably all white. White is always the most inviting.

Individual mouthwash 
Pick these up in Target at the travel aisle or here, in bulk

Soap Bars
New Toothbrush
Toothpaste
Shampoo
Children's shampoo
Fresh wipes
Lens solution and new lens case
Mini cups
Perfect for rinsing your mouth or even storing jewelry overnight, these cups are always welcome 
Feminine products
Advil or Tylenol in single packs 
Rain bonnet
A rain bonnet is always appreciated. Here is one that's cheap enough to be almost disposable. 
Band Aids 
All small items as these can look really nice in a box like this, tucked on a shelf or under the sink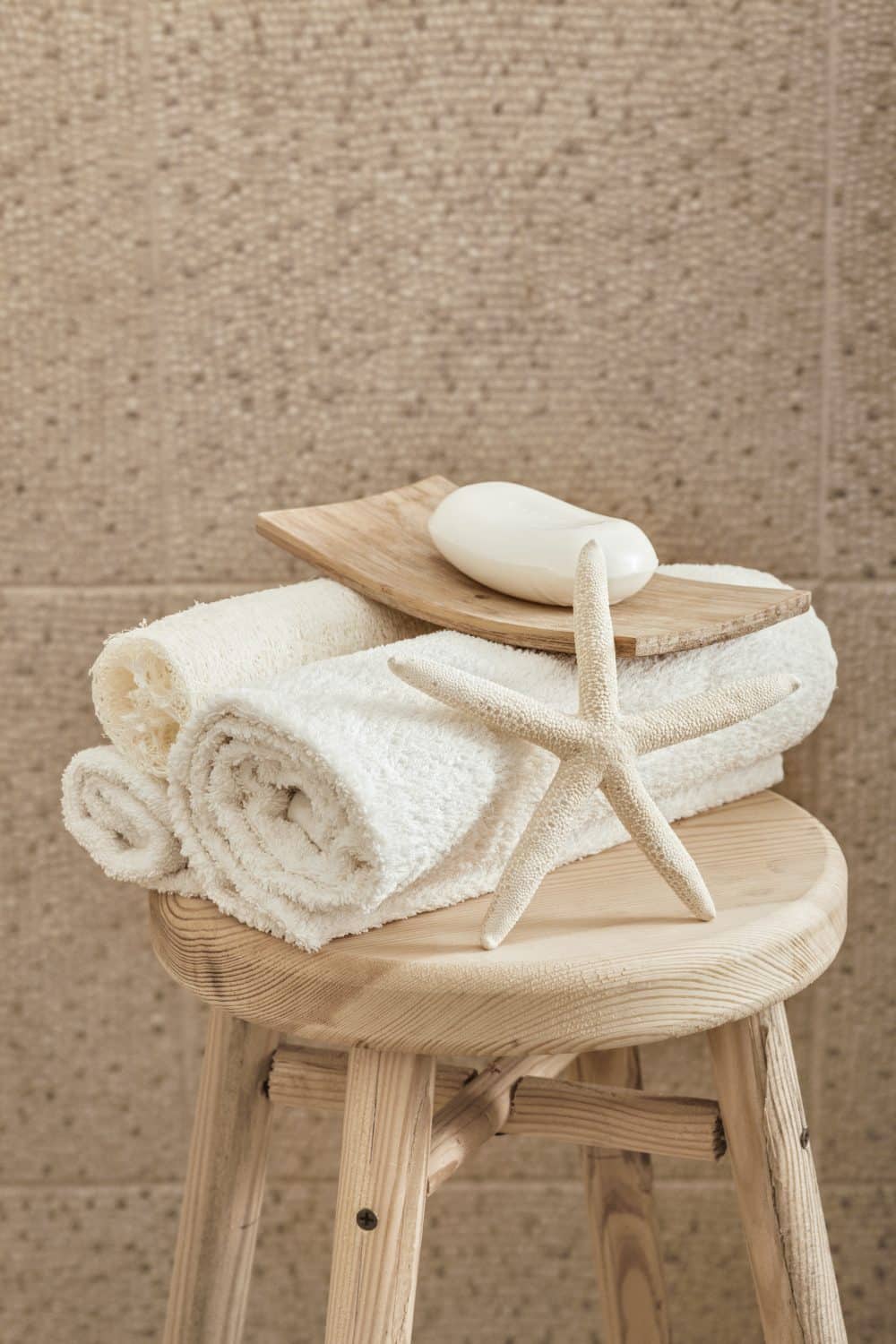 In the kitchenette area, or in a small corner:
Water bottles
Hot water urn with hot cups, coffee, sugar, sweeteners, teas, spoons, napkins and milk in the refrigerator. 
Mini grape juice bottles for the women who want to make kiddush and enjoy a coffee. 
A siddur with tehillim and a chumash. 
Milk and cereal for little kids (I like to include that for my guests. Since my guest rooms, in the basement, have a separate entrance, often I don't see guests as they come and go as they please. I know it's hard to wake up early in a strange home, especially when you have small children. Besides for cereal, I also like to include some other basics like yogurt.) A good idea is to stock mini boxes of cereal so that they don't get stale.
A few basic board games and toys like Cliks or Legos for guests with children
Books and reading material, preferably suitable for different genders and a range of ages. Biographies and such work well, as do magazines.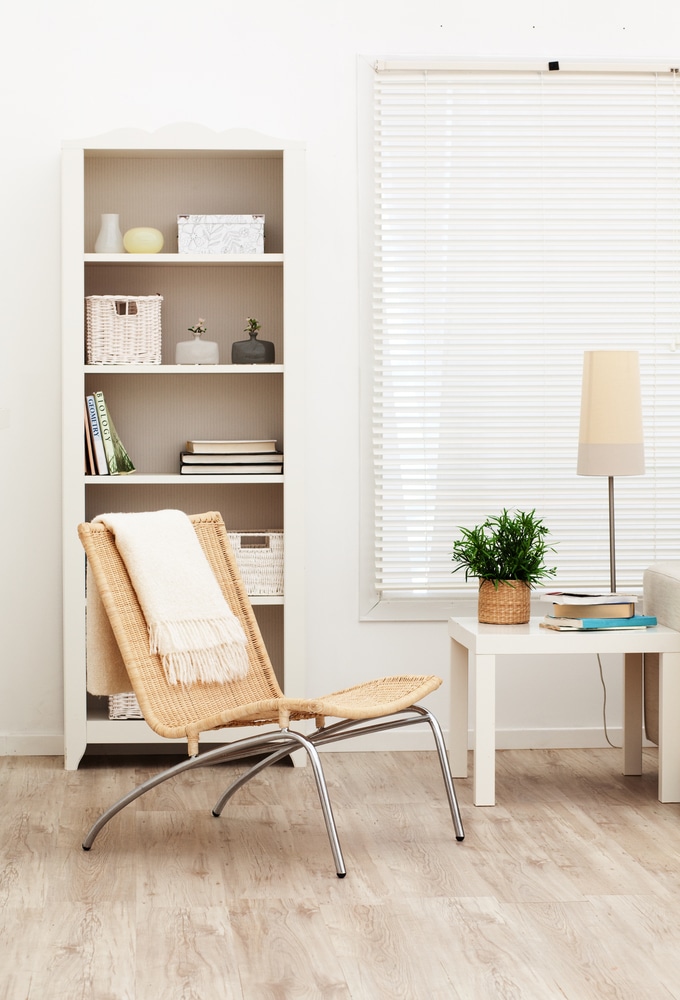 Did I miss anything? Suggestions welcome!