One ingredient does a world of wonders in upgrading the typical schnitzel dinner.
While on our daily walk one morning, my neighbor mentioned this new way she prepared some fish for her family. Walking recipes are ones that have to be simple enough to remember later. This one fit the bill. I filed it away in my brain as something to try.
Then I came home from my studio (B"H I have a quiet place to work for a couple of hours a day) to the defrosted chicken cutlets on my counter. While I started preparing our usual schnitzel, I decided to try the fish recipe but on chicken. And then I decided to tweak it as I went along. Of course, that meant I had to take some pictures in case it turned out well. 
So I fried schnitzel, popped the new schnitzel recipe in the oven, put up some rice,  and set up an impromptu little shoot in my kitchen – meaning I turned off the lights and put food on the floor and had to stop every member of the family from stepping on it.
Once the pictures were done, I gave everyone a piece to taste. It was a unanimous success. They were all disappointed that most of the chicken was made the regular way! So here you go – from recipe development, to tasting, to photography, to preparing the post – a winner chicken dinner!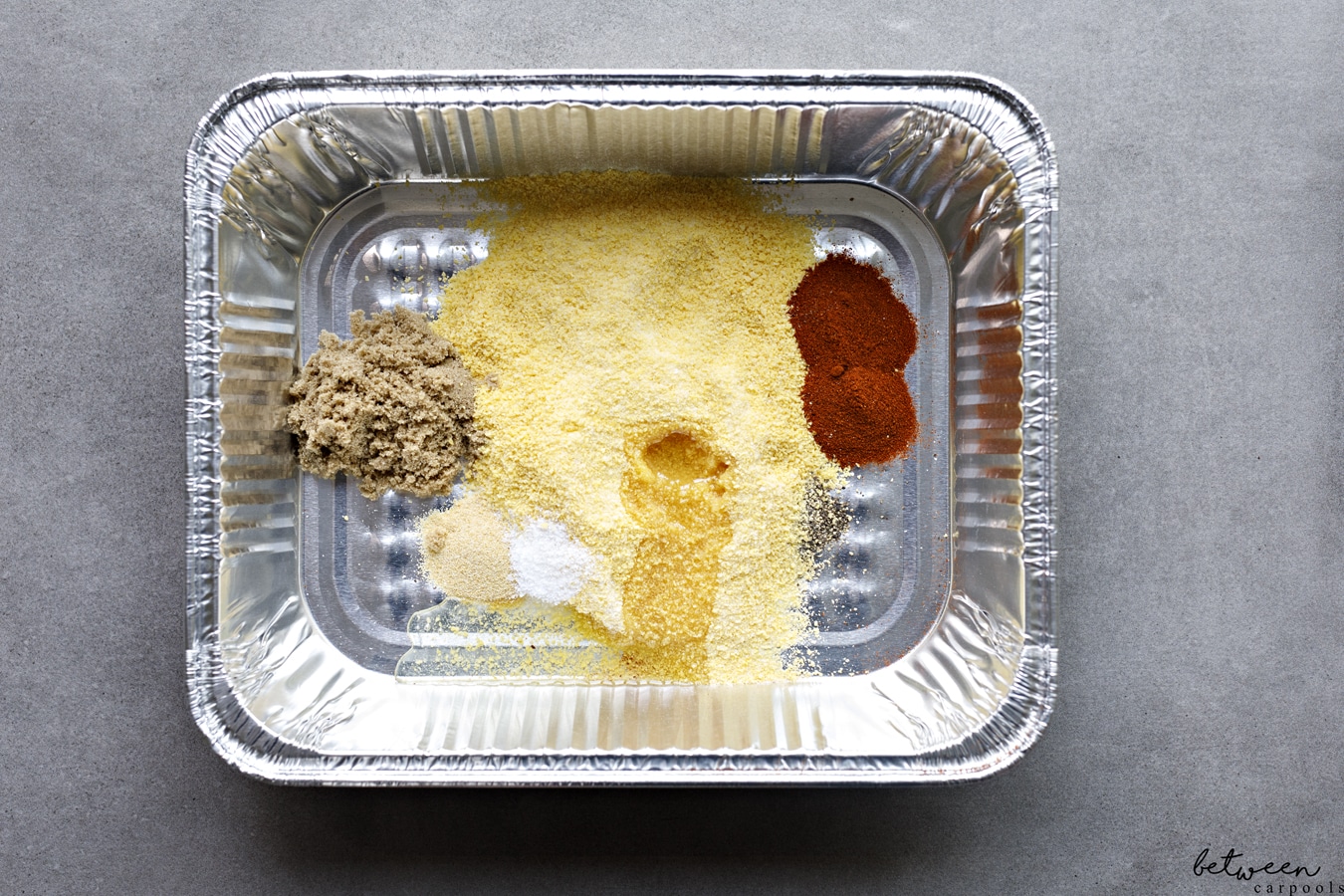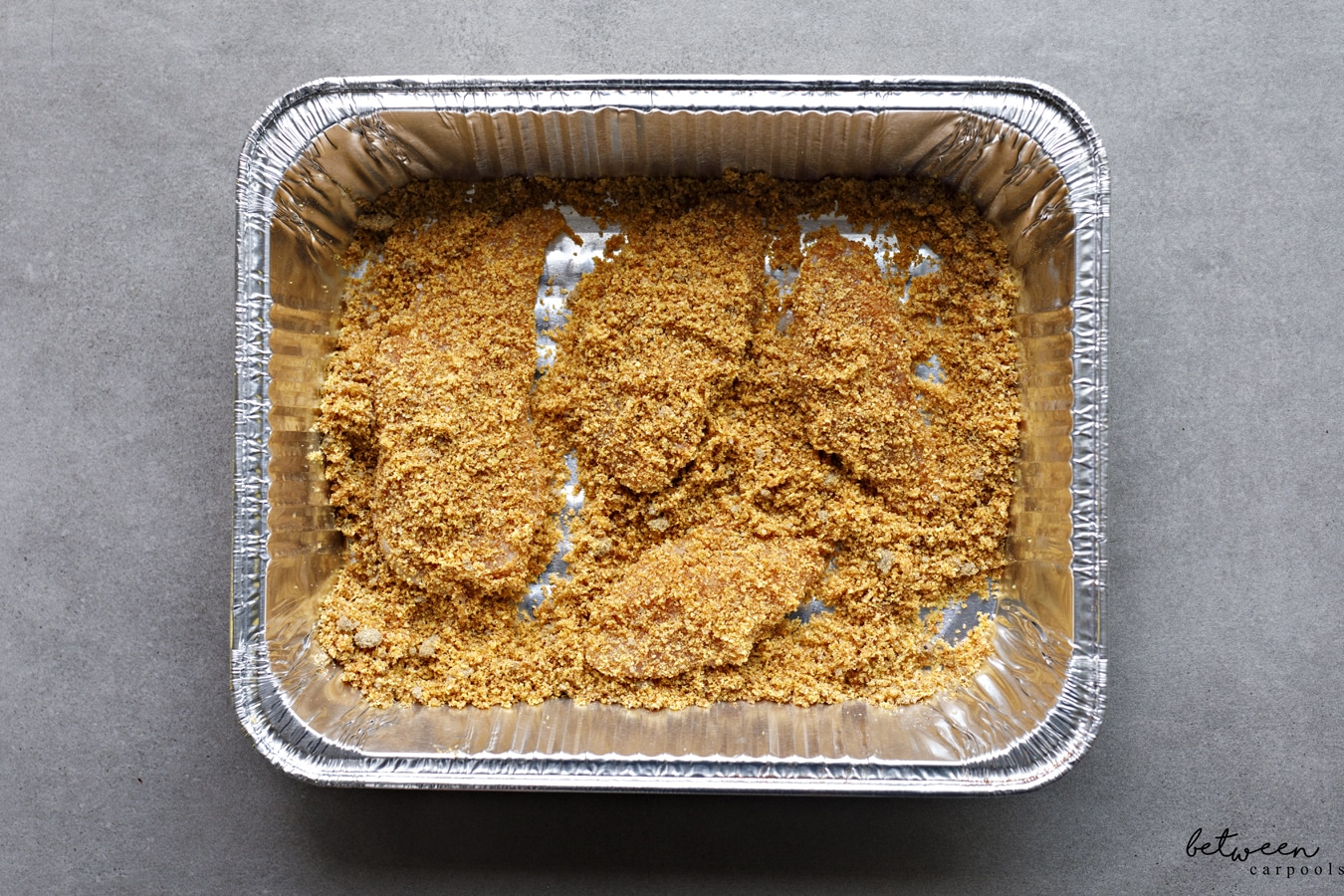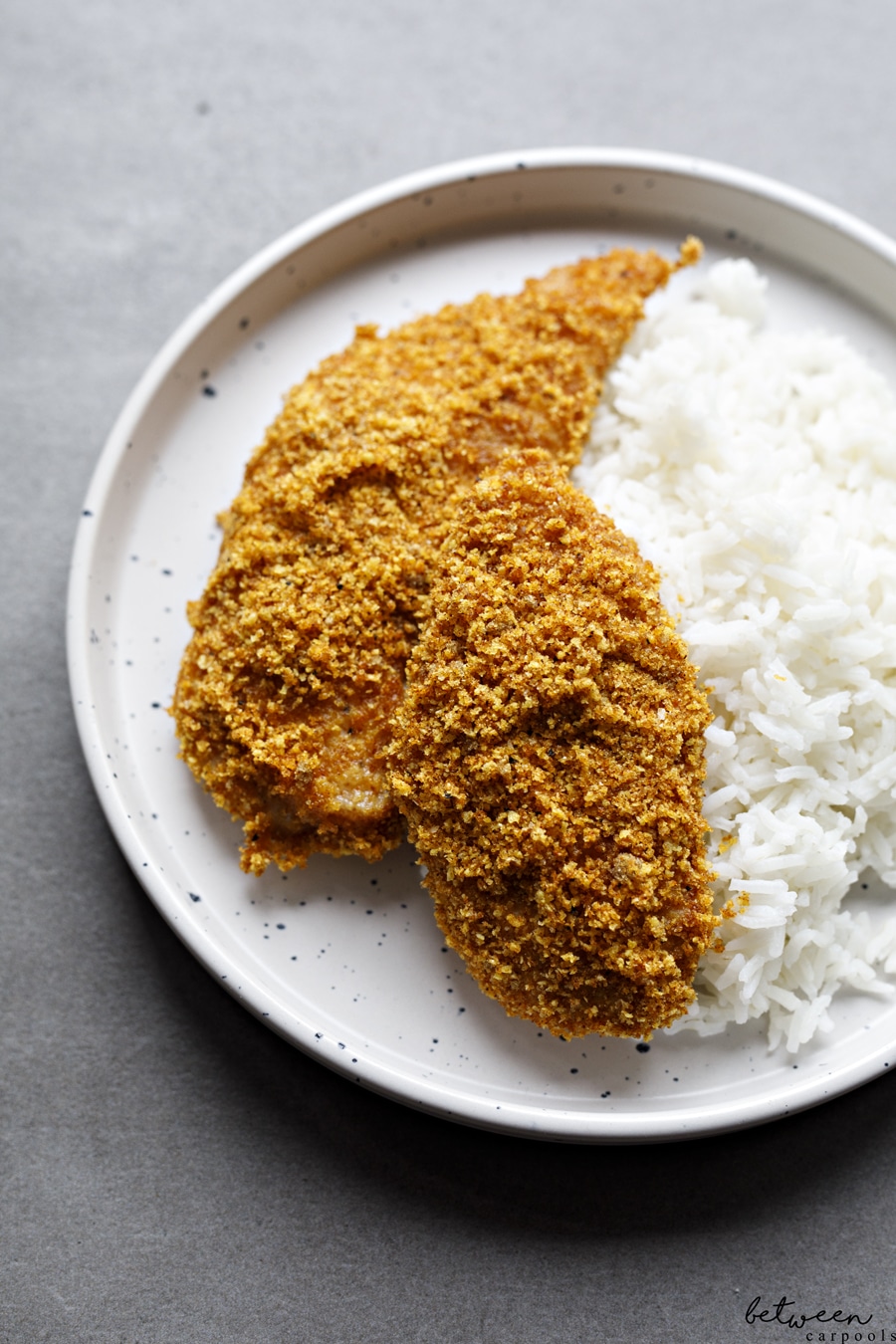 Smoky Baked Chicken Schnitzel
Ingredients
1 cup corn flakes crumbs
1 tsp salt
½ tsp black pepper
1 tsp garlic powder
2 tsp smoked paprika (the smoked was what made it amazing)
2 tablespoons brown sugar
3 tablespoons oil
1-2 lb thin sliced chicken breast
Instructions
Preheat oven to 350⁰F. Mix all spices and crumbs in a disposable 9x13 pan.
Add oil and combine well with a gloved hand to form a sandy texture.
Toss with thin sliced chicken and press on.
Bake for 20-22 min.
Notes
Recipe can easily be doubled and baked on a disposable baking sheet.