You're doing a great job. And the person who is telling you otherwise? It may just be you being hard on yourself.
How do you combat those negative feelings of inadequacy? Here are 10 ways to rid those thoughts that drag you down—and be ready to take on the world with confidence and a smile.
1. Don't talk negatively about yourself. If you tend to say I'm so stupid, or I'm a bad mom, wife… for doing x. Stop saying those things. First it's against halacha (it's considered onas devorim) and in addition, eventually these words seep into you.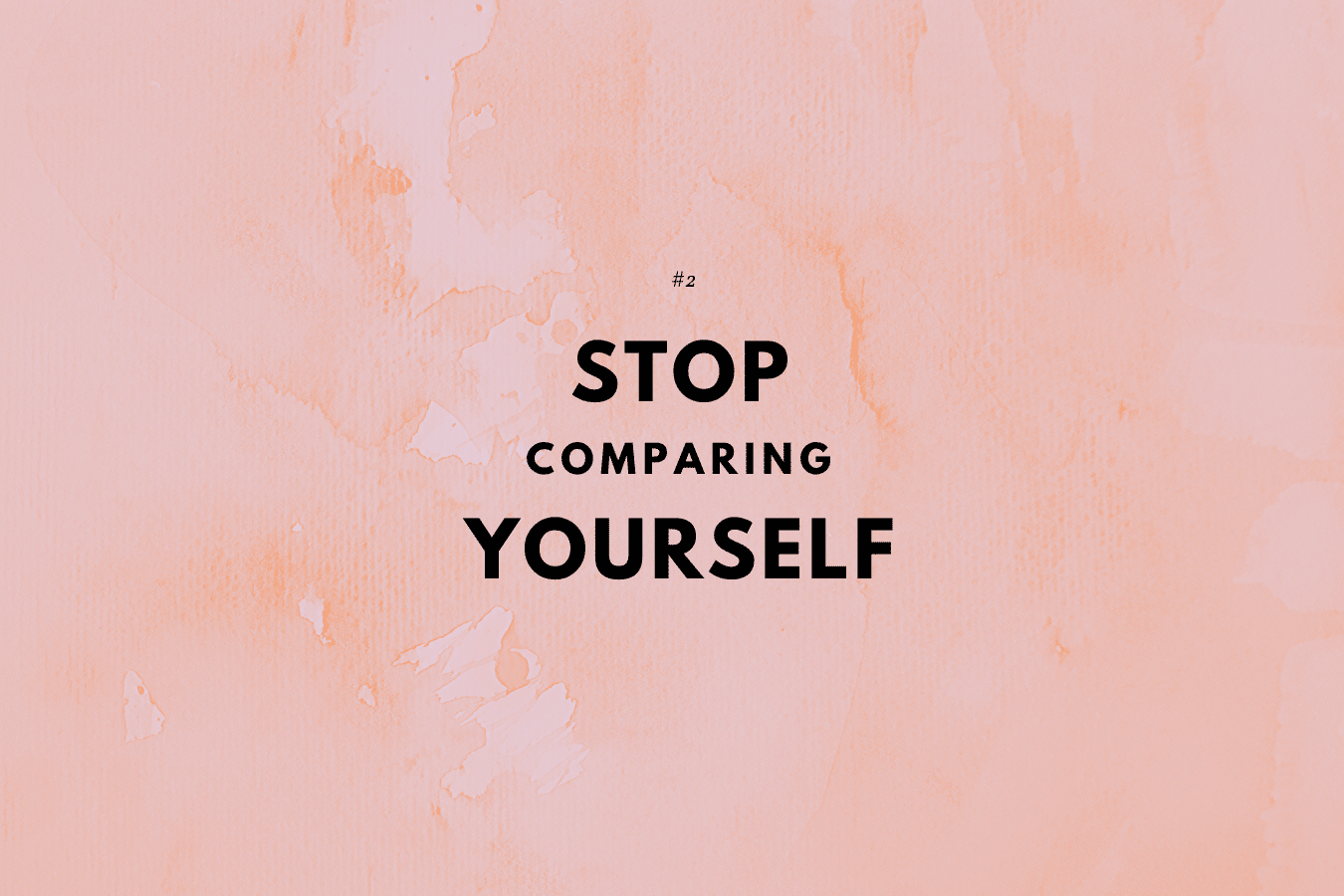 2. Stop comparing yourself. It's easy to fall into the trap of thinking, "Why does it seem like she's so much more capable?" Honestly, we really don't know anything that's going in others' houses. I used to feel self-conscious when a friend always spoke about her dinners which are ready at 10 a.m. and Shabbos which is cooked by Thursday morning…until I went to her house Shabbos morning. On the counter was store-bought potato kugel. I don't care that she buys kugel, but here I was thinking that she had cooked everything from scratch and was so organized!
3. Focus on your positive traits. Yes, your neighbor might be more of a balabusta and her house might be spotless, but focus on what you are good at. Perhaps you are calm all day, or a great cook. Maybe you have lots of guests, or you're a great friend and you give them your time. Tell yourself – I can't be good at everything, this is what I'm great at!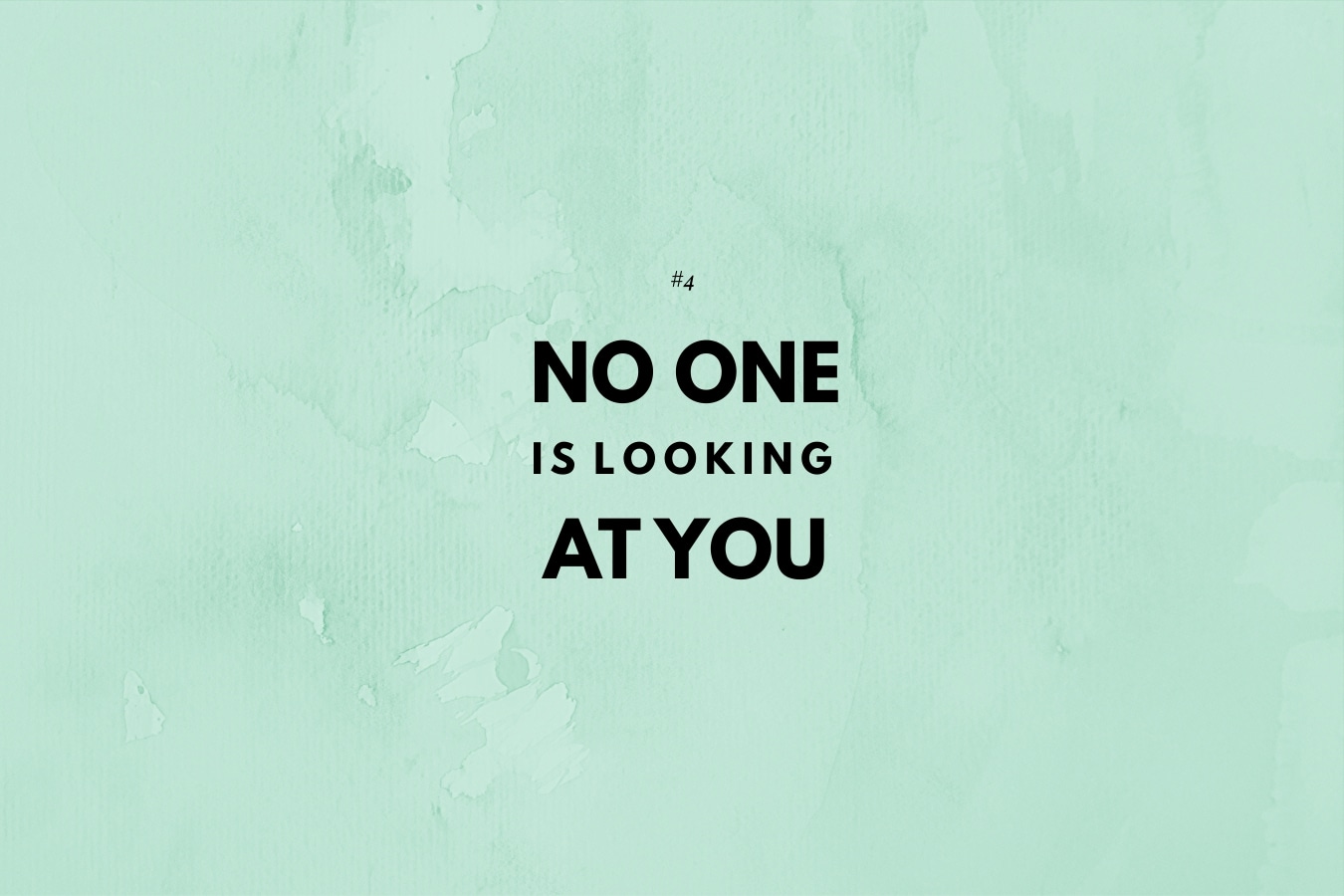 4. No one is looking at you. My sister once told a cousin that she doesn't have her nicer wig available to wear to a wedding. My cousin replied, "No one cares what wig you wear. They are all too busy worrying about their own wig." How true!
5. Everyone feels self-conscious. Even the most popular social people doubt themselves in different social settings. It may not be as obvious and perhaps they doubt themselves less, but it's normal to feel self-conscious when around a new or large group of people. Don't be so hard on yourself and think you're different because you may have those feelings.
6. Hashem gave me the perfect set of circumstances that I have. That means those children, family, workmates or neighbors that sometimes make life more difficult are meant for us. With that mind-set, you can hopefully view them in a new light.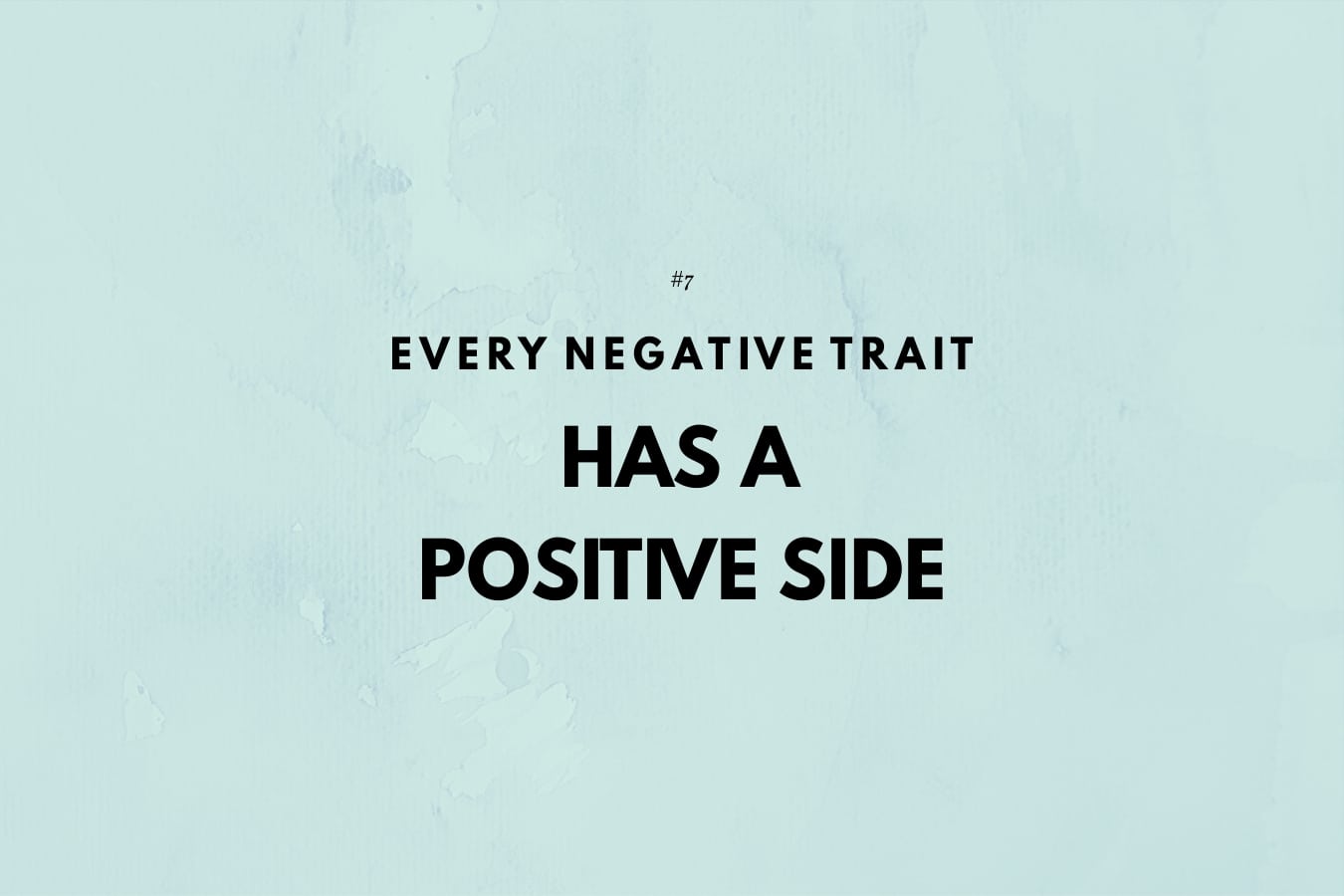 7. Every negative trait we have has a positive side. Embrace that trait and channel it in a good way. If you feel like you move slow and steady (and simply can't do 100 things in a day) appreciate that that trait can be that mean you do things with intention, and you aren't rash and impulsive.
8. Imagine you are someone else. Wouldn't you be kinder to them? Would you tell them, they are doing great, that they are trying their best, that you are proud of them for what they did so far? Now say that to yourself.
9. Think: all I can do is what I'm doing right now. In this moment, I can try my best to focus on what I'm doing right now and do it the best I can. When I'm done, I can try my best at my next task. If I give each new task my attention, I've done all I can do. If something didn't get done, it's not because I failed. It's because it just wasn't reasonable to be on the list for today.
10. Tomorrow is another day. At the end of a long (and or difficult day) the best thing you can tell yourself is tomorrow is a fresh start. You can do things differently, and if you can't, Hashem can change things for the better.