When you need your hands free, there's nothing like cozy baby carriers to keep you and your baby happy.
From when my oldest was born, 10 years ago, until my youngest who is just past a year old, I've worn baby carriers. The reasons range from the convenience of having two hands free at the same time while still holding a baby…to carrying a baby even when my back aches because I believe in attachment-style parenting and relish the bond it promotes. I want my babies close so I can give them a kiss at every given moment.
Although, in all honesty, my favorite part of using a baby carrier was not using a stroller. I felt like I could navigate any alleyway, crowd, or scenario. My baby was safe in my arms and I didn't need to bother sidestepping strangers' feet. It's perfect for city life, traveling, and outings.
Here are a few that I've used and some new ones that look promising.
Wraps and Slings
I can't personally vouch for them because I couldn't figure out how to wrap one. But they're cheap, soft, and you can choose different patterns or a solid color. You can also configure them in different ways to position your baby however you prefer.

Baby Ktan

Moby Wrap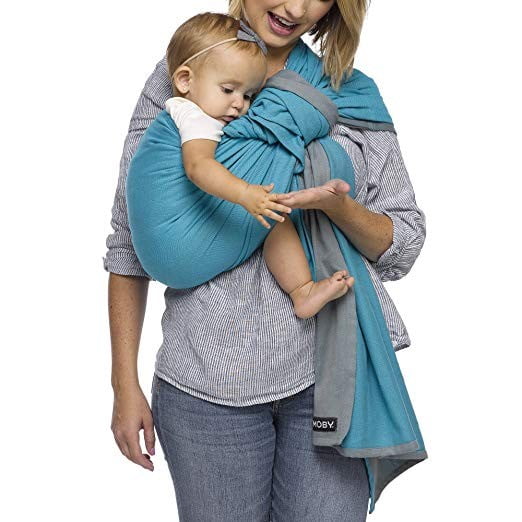 Slings have a ring that gives the fabric more structure so you don't need to bother learning wrapping techniques
Soft Structured Carriers (SSC)
SSC are the more popular version of baby carriers. They offer back support, ease, and versatility. Some can also be used well into toddlerhood and can be worn as backpacks. However, not all of them can be used on newborns so check the minimum weight and height requirements.
The first carrier I bought was a BB and I still use it because of its great lumbar support. I love that it can be used with newborns although once the baby grows it feels less comfortable. Do not get the original version; it provides very poor back support.
I had this one; this one seems like an updated version with better support.
I still have my Boba 3G and wear it occasionally. It's 6 years old and is in great condition given the extensive use it's gotten. This is the new version.
I haven't personally tried this one but it's reasonably priced and has so many positions in which to put baby. It also comes in great colors.
This one is a very popular choice. There is a newborn insert you can purchase so you can use this from the newborn stage.
If you're more design-conscious, this brand makes stylish carriers from linen in beautifully muted colors and prints.
There are many more on the market, it's a matter of finding one that suits your taste, budget and preferences. I love carrying my babies everywhere and find it a joy to tot them from place to place.
Editor's Note: When one of my children was a baby, he cried a lot. Like all day. Unless he was being held. I managed to do everything one-handed, but I just couldn't make a ponytail for my daughter. One day I decided I'd had enough and needed a carrier so I could free up my hands. I settled on a Beco carrier and it was the best thing I could've done for myself and my baby. I was actually able to make ponytails again! And cook! The Beco was a great choice and has lasted through being lent out to several friends who needed a few months of hands-free time. If you're struggling with a fussy baby, try it!