Isn't this the brownies recipe that you always wanted for Pesach?
You've been looking for this brownies recipe. The one where there are no eggs to separate. The one where there's no mixer needed. The one where there's no chocolate to melt or chop. Just dump and mix. And we knew just what you needed. We used a shallow 9×13 as discussed here.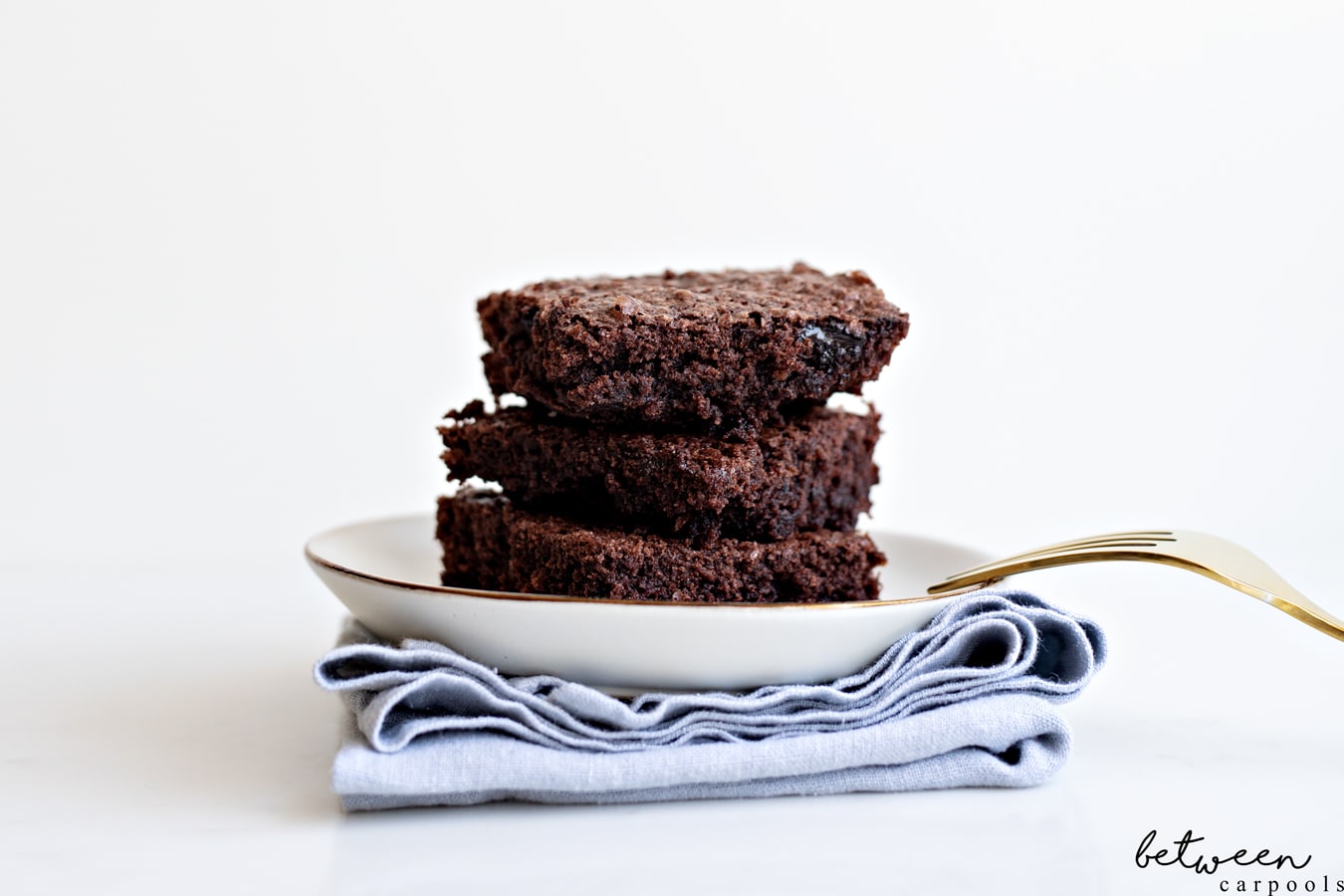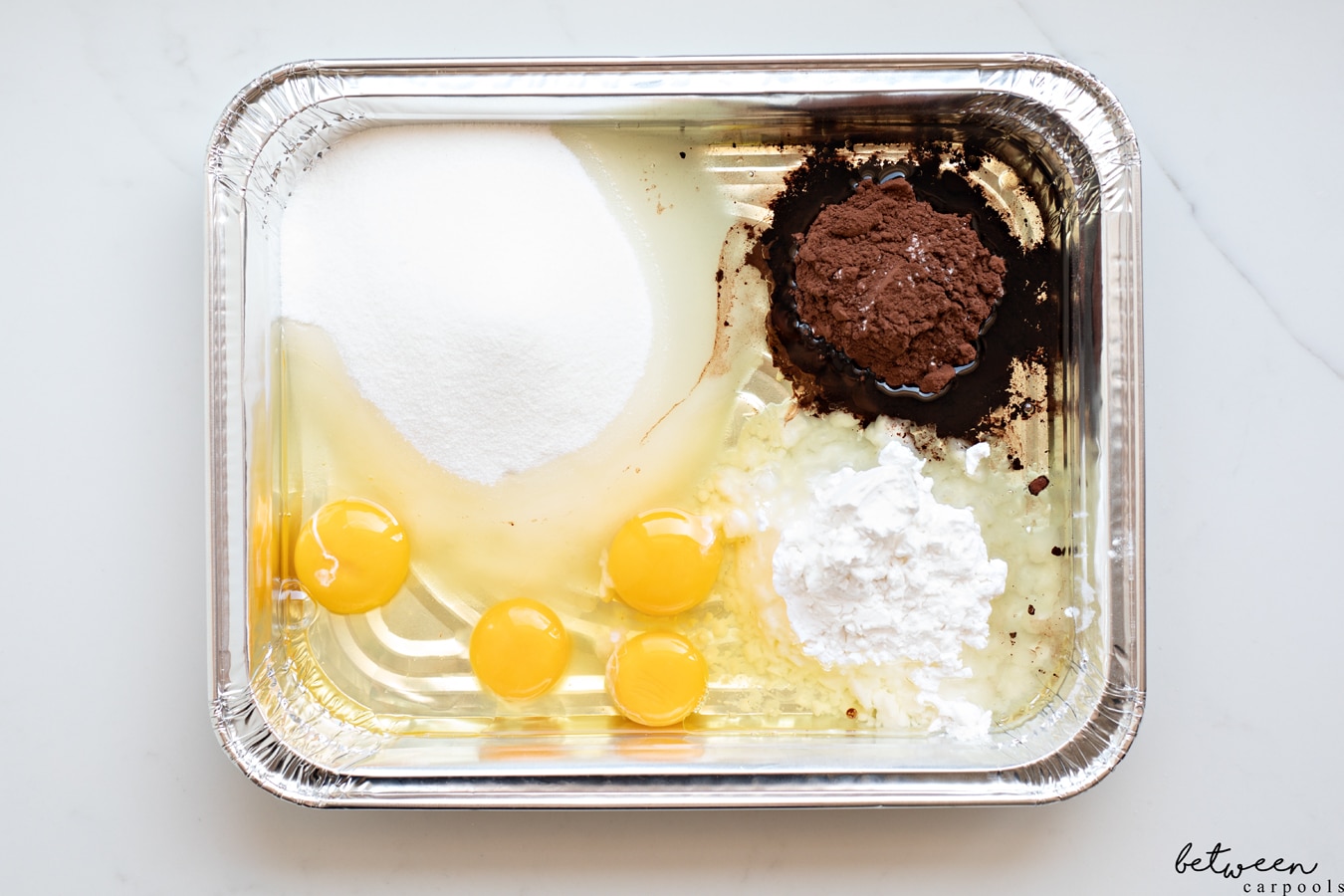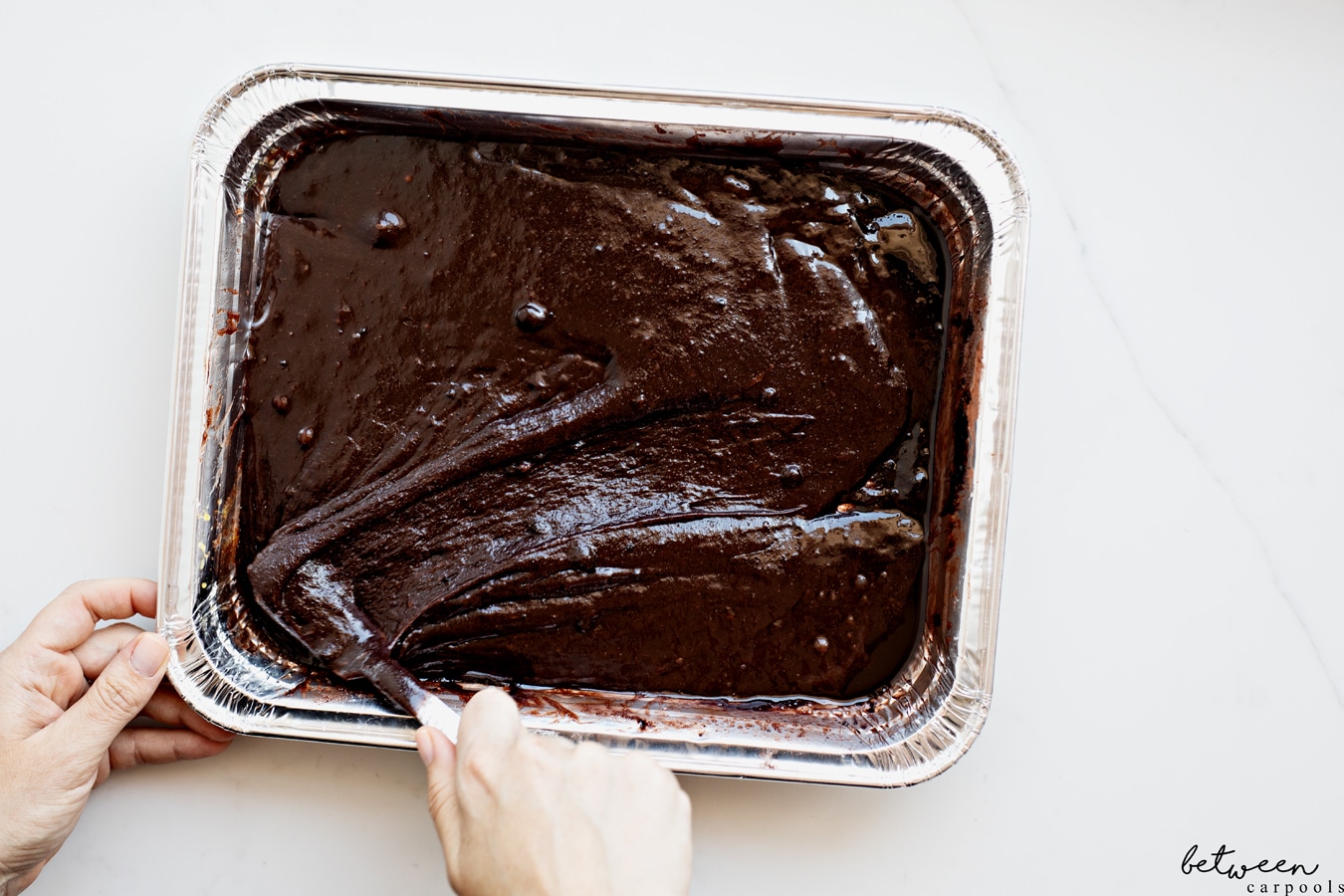 9x13 Pesach Brownies
Ingredients
4 large eggs
1 ¾ cup sugar
½ cup cocoa
¾ cup potato starch
1 cup oil
½ cup ground nuts, optional
Instructions
Preheat oven to 350F.
Add all ingredients to a 9x13 inch shallow baking pan. Mix with a fork.
Bake for about 50 minutes (all ovens may be different - check at the 45 minute mark - the brownies can take up to an hour).
Note: This recipe has been going around for years and we couldn't find a source for it.