All of these recipes, which are linked to in this post, feature minimal or basic ingredients. They originally appeared on cookkosher.com.
Recipes Using Non- Processed Foods
---
Mock Babaganoush
---
Plum Chutney
This plum sauce tastes fabulous. I use it as a dipping sauce or as a sauce to bake chicken in. You can also season ribs with spices. Bake covered for 11/2 hours, glaze with the sauce and bake uncovered for 1/2 hour. It freezes well and can be doubled and tripled. Just expect the cooking time longer.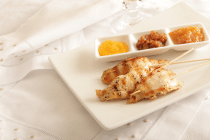 ---
Creamy Avocado Dressing
Tired of caesar salad? Try this creamy dressing. Toss it with romaine lettuce, corn chips, red onion and cherry tomatoes or whatever floats your boat.

---
Falsche Fish
Imitation gefilte fish. It tastes so similar you would never know the difference. This is my grandmothers recipes, and i have no how much it yields.

---
Meat with Caramelized Pearl Onions

This recipe originally appeared in Fresh and Easy Kosher Cooking
These kind of meats are best served rewarmed. The longer you cook it the more succulent it will be.

---
Potato Chip Chicken Strips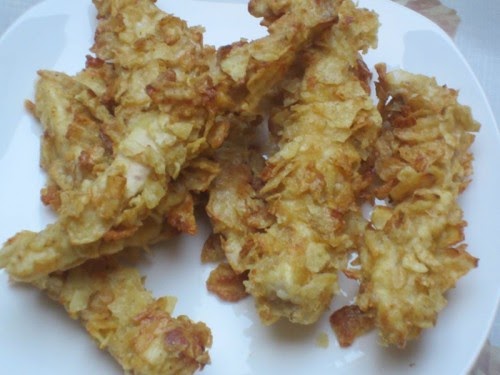 A delicious very moist easy chicken dinner which was a huge hit with the adults and children alike. And best of all no frying-great combination! This is from the cookbook Kosher Elegance by Efrat Lobfroind. I baked it longer than the original recipe called for. You can serve this with any sauce on the side. I made a sweet chili sauce-WOW!

---
Veal in White Wine Sauce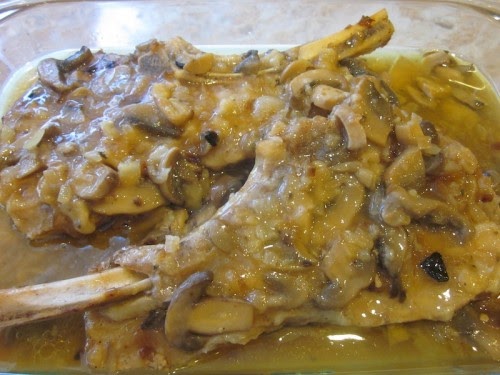 I use this recipe for holiday and special occasion meals. You can use any cut of veal slices. I prefer to use veal chops. It just looks more elegant and special. My family and guests love it. I've even made this recipe using chicken cutlets. Just reduce the amount of time it bakes.

---
Shnitzel Nuggets- Pesach
The baking powder is optional, but if you use it it add a lot to the batter.

---
Yerushalmi Noodle Kugel- Pesach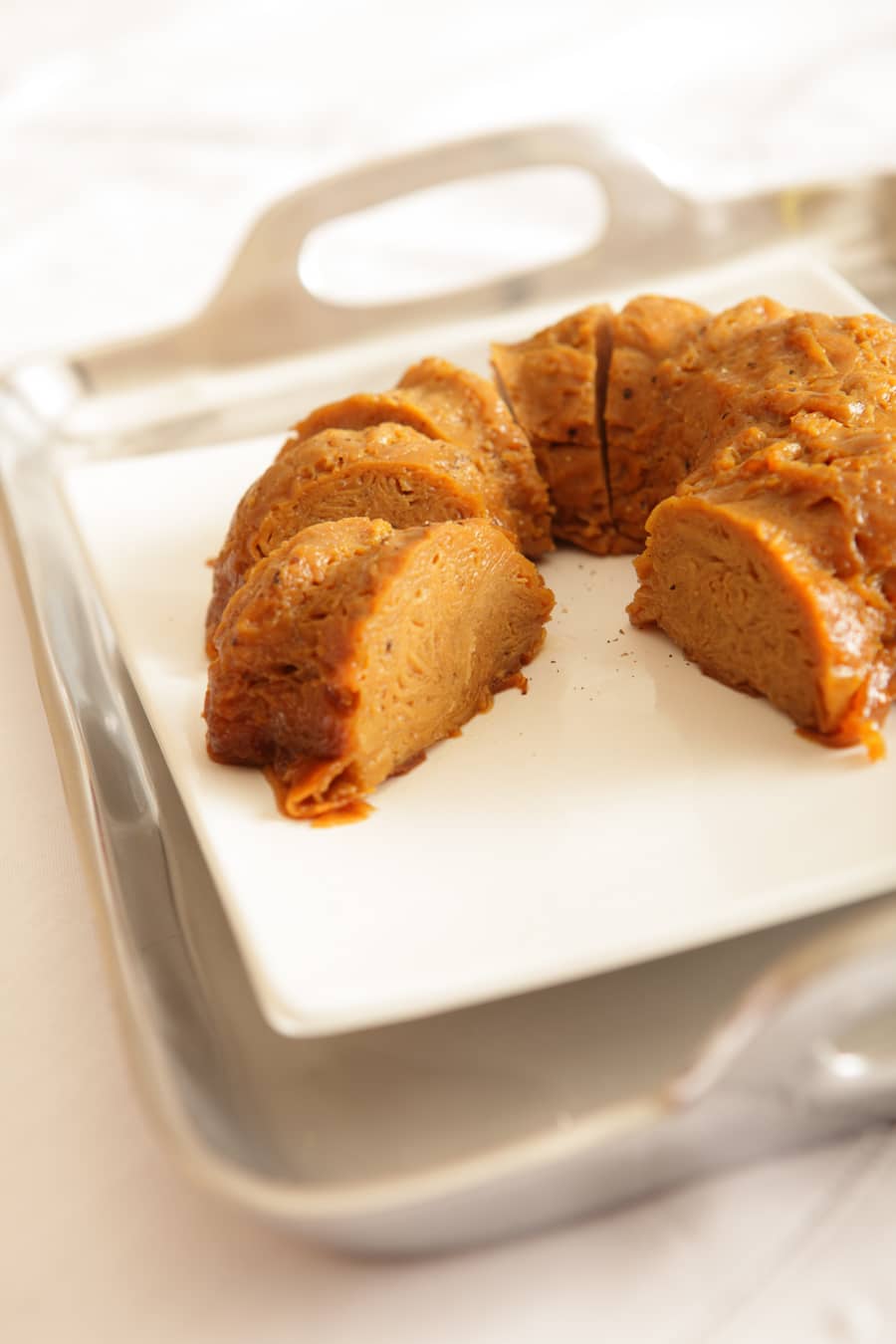 When we have a favorite recipe all year long, we can't help but "passoverize" it…and it's possible yes, even noodle kugel.

---
Pesach Eggrolls
This is the filling for mock eggrolls. Use this crepe recipe. If you don't use cabbage on pesach kohlrabi is a great substitute. Serve with duck sauce.

---
Imitation Cabbage and Noodles
A real Hungarian side dish. It's sacred to serve cabbage and noodles in most Hungarian homes. Not to miss out, here is a version for pesach too.

---
Wafer Layer Cake

I love this cake. It's elegant and a perfect dessert.

---
Chocolate Cookies
Cookies and a lot of cookies keeps everyone happy between meals.

---
Apple Pie- Pesach

Although the ingredients are nothing unusual yet it yields a high & addictive pie. Dare we say one of the best Passover pies. My aunt has a non jewish helper that knows the family recipes better than my aunt. To make herself indispensable she doesn't give out recipes. When she does something is always missing. When I called her to get this recipe, it didn't seem right. After a couple of phone calls & some memory digging, I assembled it the way it was supposed to be. Share it. Thats sweet revenge.

---
Breakfast Cheesecake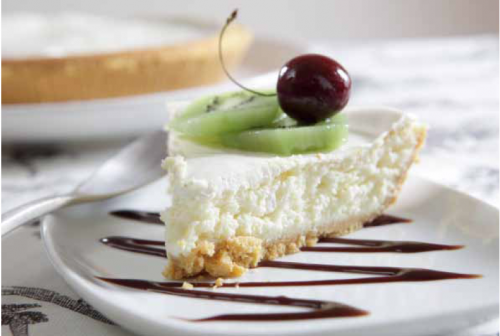 My mother serves this for breakfast every Shabbos morning and my family polish two cakes off completely. You can use reduced fat cream cheese and reduced fat sour cream for a lighter version of the cheesecake. You can also serve this in a pyrex baking dish or in a spring form pan for a more elegant presentation." Although this recipe makes three pies this cheesecake freezes well so simply wrap the extras if there are any and freeze to enjoy later. Recipe from "Fresh & Easy Kosher Cooking" by Leah Schapira