Save time and never search for spices again.
It's not in your pantry (who wants to take a walk over there every time you're by the stove)?
It's not in your cabinet (who hates fishing around there for that spice that's hiding behind the tall ones in the front?)
It's in your drawer.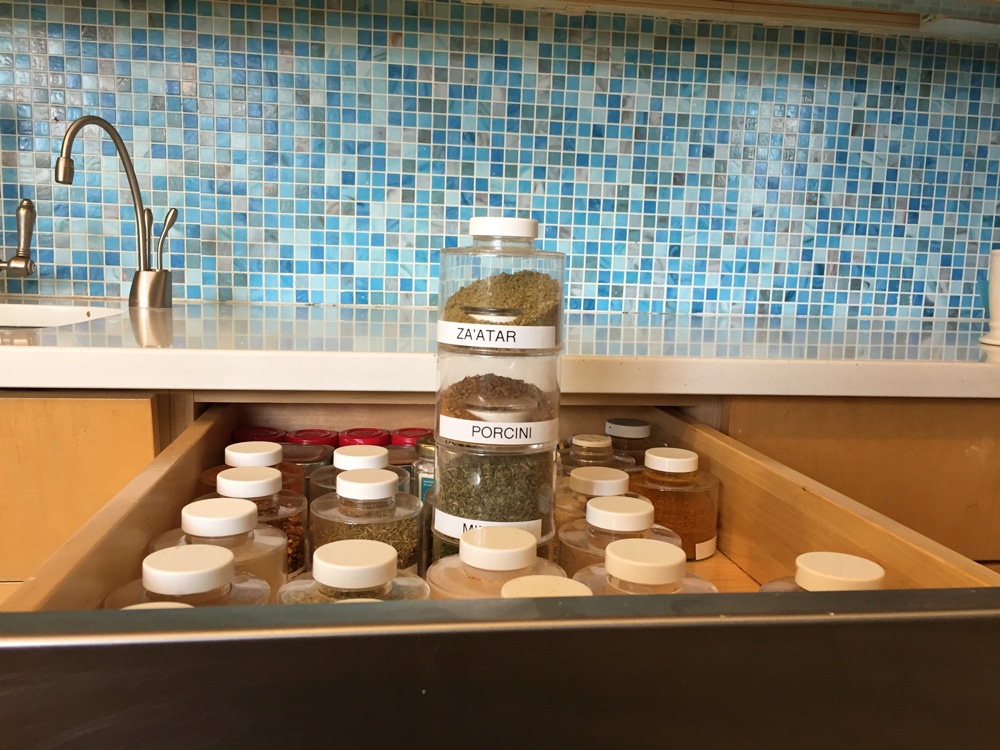 When you pull out the drawer, every spice you need is right there at a glance. It's effortless!
To keep spices in a drawer, you'll need low profile spice jars, like these.
I got mine years ago at Kitchen Caboodles.
How do you identify spices without labels? Well, you can get on Renee Muller's labeling train (see why we're all obsessed here). Or you can simply get to know what each spice looks like. Or use a permanent marker and mark the name of the spice on the bottom.
Now, how do you store the rest? Store spices that you don't use often enough to keep in the drawer on a shelf in your pantry. Store larger containers of the spices in your drawer on a higher shelf. Keep them out of the way, as you'll only need to pull them out with it's time to refill.