While my freezer is mostly stocked with staple ingredients, there are a few items in there that are great to always have on hand.
There's not a ton of "ready" items I keep in the freezer. I think more in the "now" than later. But my freezer is usually well-stocked with ingredients I use often, like lots of thinly sliced chicken cutlets (my kids' favorite), ground meat, ground chicken, pepper steak, and things I need for Shabbos, like chicken bones for soup, bone marrow, and flanken. I also keep bags of frozen veggies on hand, such as stir-fry mix, broccoli, and cauliflower (and French fries of course), so I can bake for a quick side dish or stir fry with garlic and oil. 
But what do I prep and freeze? Here are a few.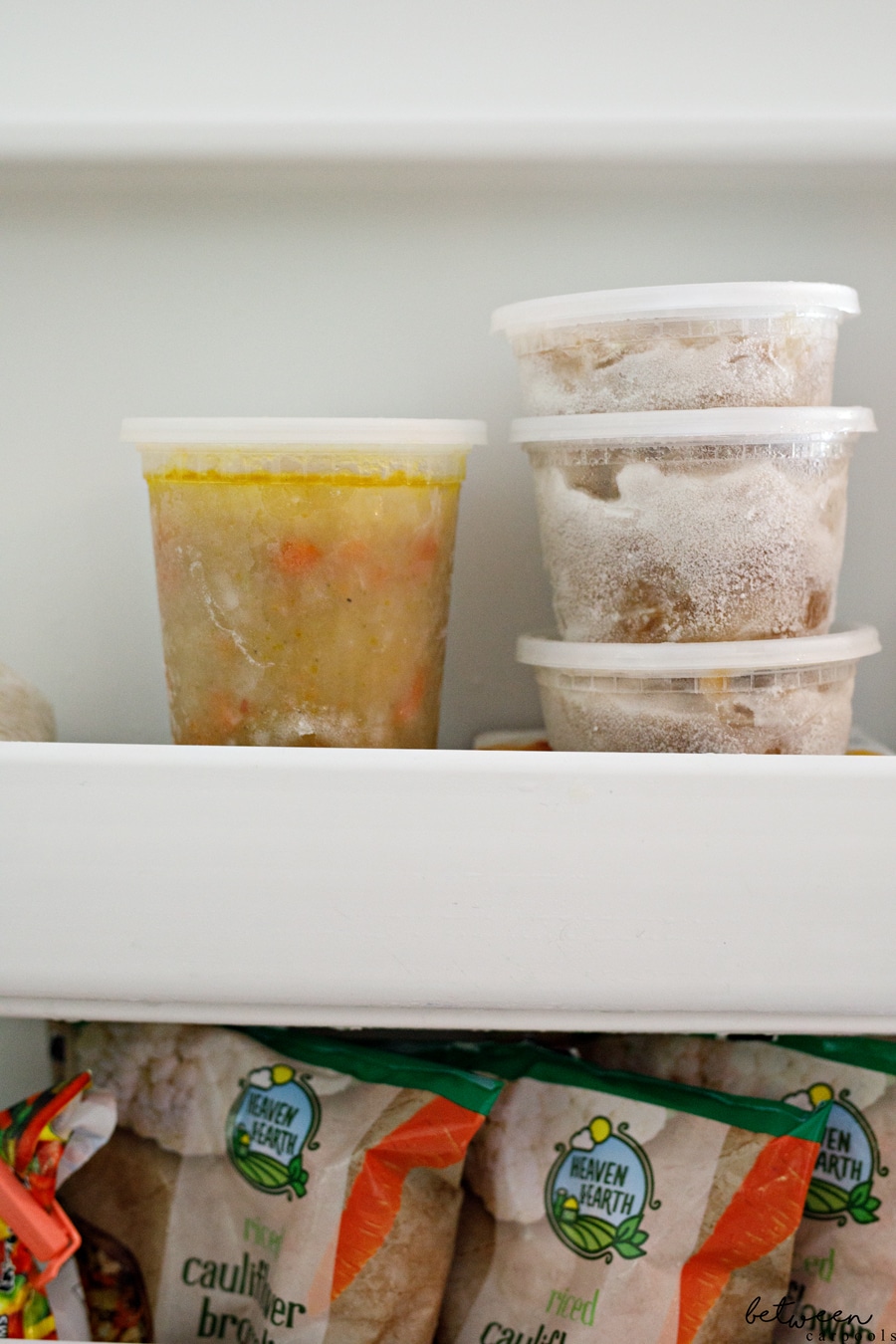 I make a huge pot of sauteed onions on days that I'm going to be making a mess in my kitchen anyway, such as on Friday mornings when I have my counter liners out. Then, I divide into 1 pound and ½ pound containers and freeze. I'll pull a small container out to use as hamburger toppers at a BBQ or as a topping option when I serve fried chicken in a pita or in a wrap. 
I use a larger container when making roast: Season roast with salt, pepper, and top with 1 pound of sauteed onions. Cover and bake for 3 hours on 350. I do the same with chicken bottoms and the kids love it. 
Pancakes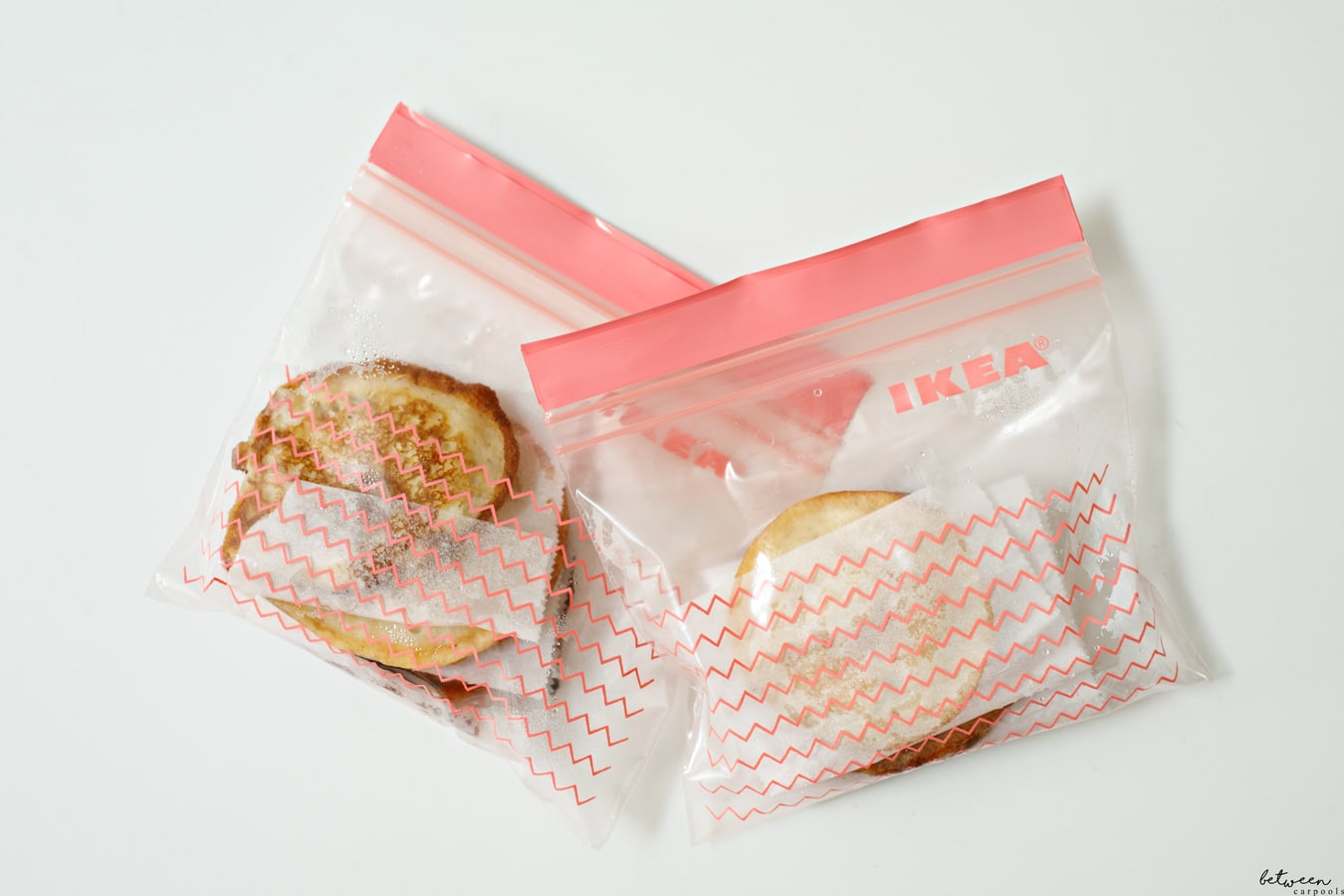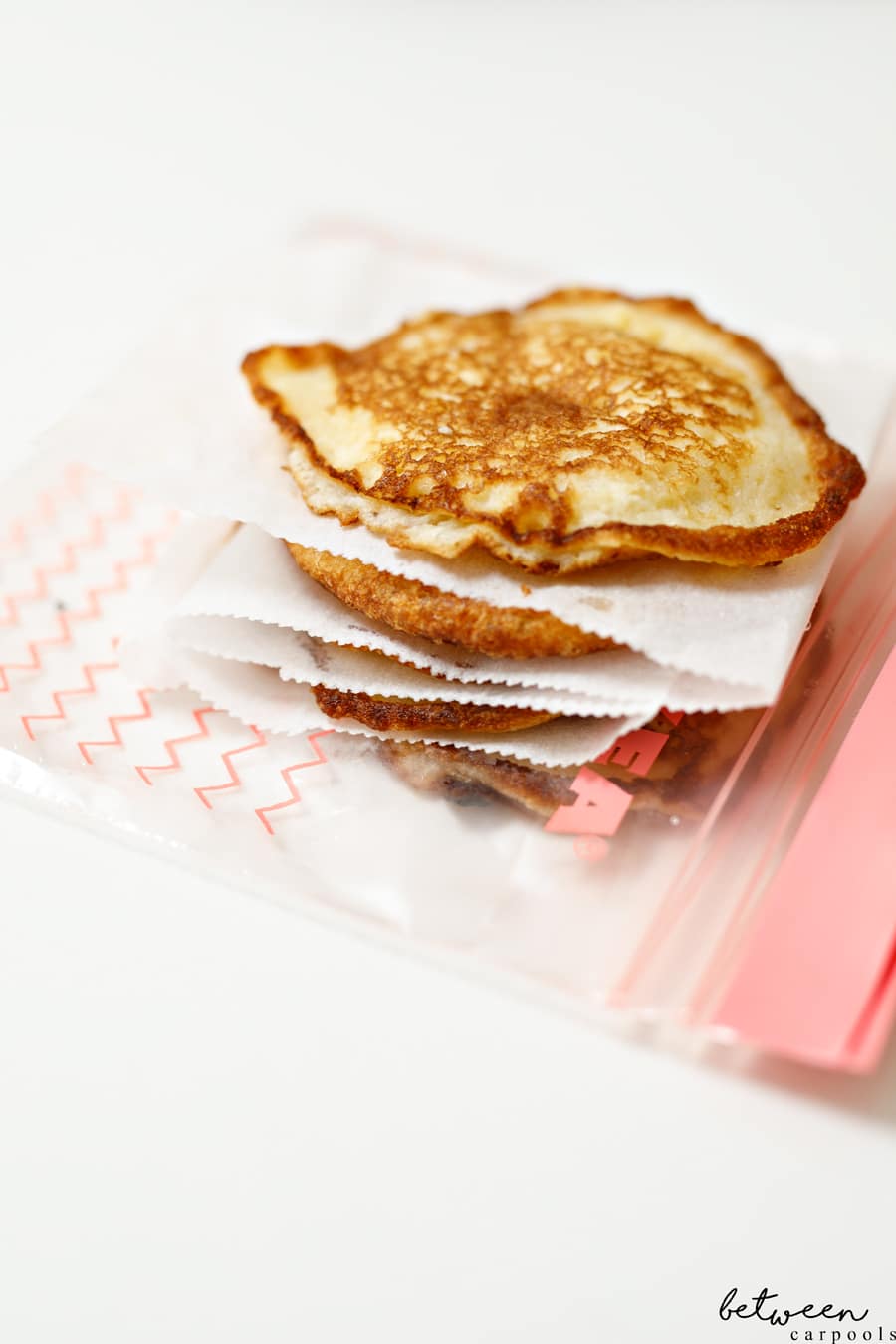 I usually make pancakes (I use "Shiffy's Pancakes" from this post) on Sunday morning, freezing the extra for during the week. Just zap in the microwave for a quick breakfast when you or the kids are in a rush.  Notice the baking paper sheets between the pancakes for easy separating.
Muffins
One of my teens is into healthy food. So, I quadruple this muffin recipe and freeze 2 in each Ziploc for a quick healthy breakfast on the go.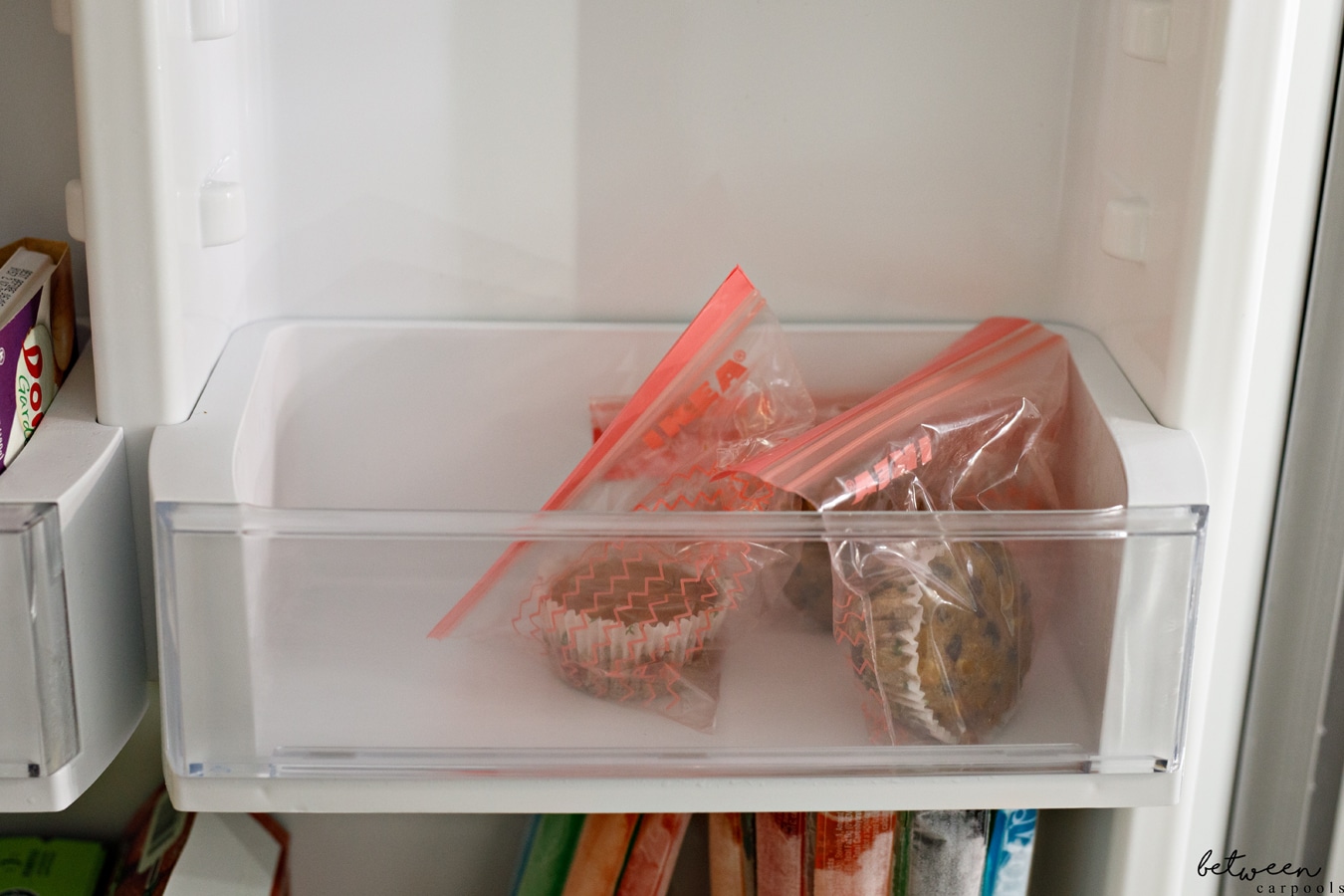 My Mother's Stuffed Cabbage
Thank you, Mommy.