Get the year started off right with a new adorable mitzvah notepad!
These mitzvah notes are just too cute. Your little girl will be super motivated to do lots of mitzvos and complete the whole notepad!
You can also order them with a Hebrew name.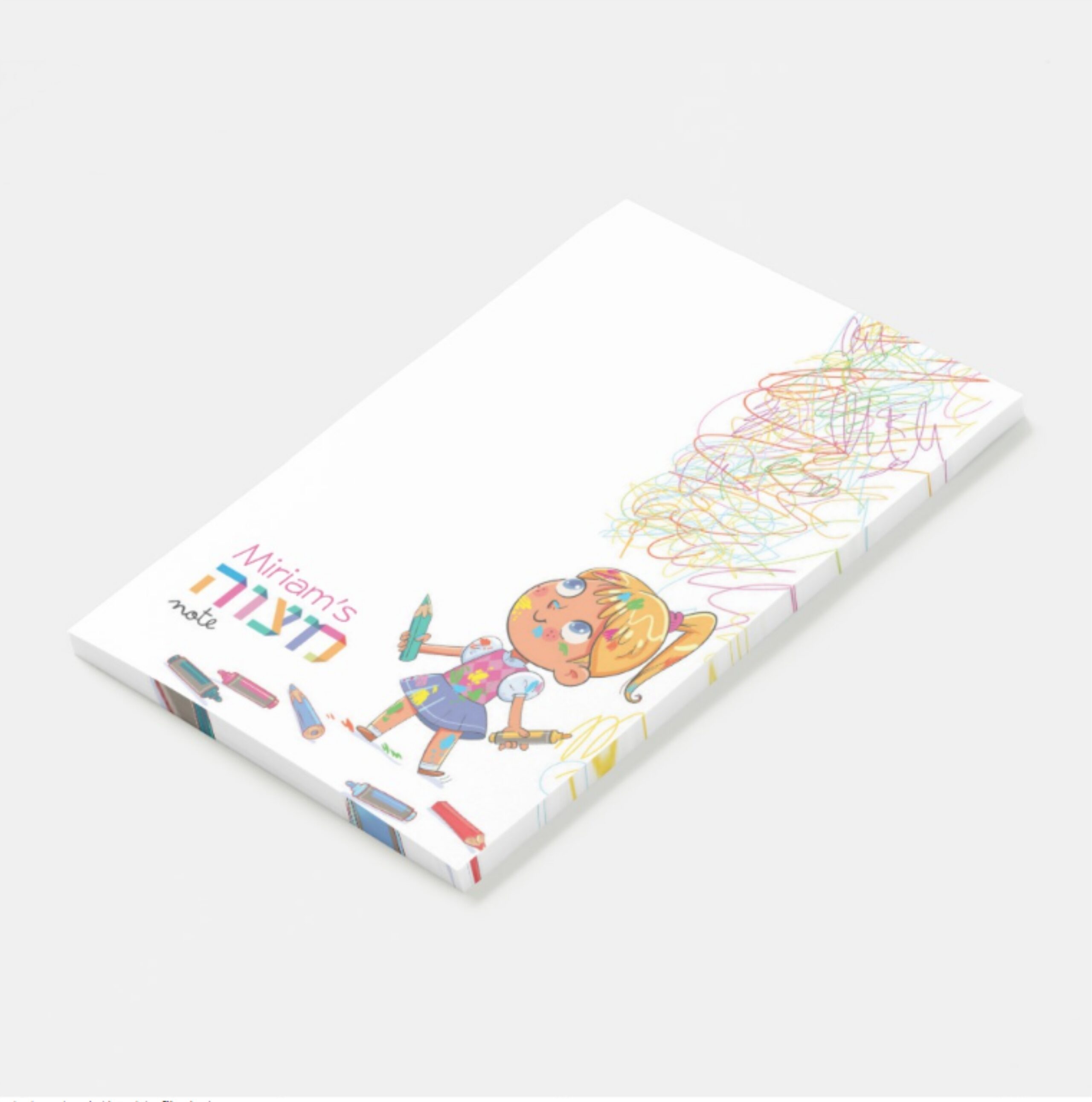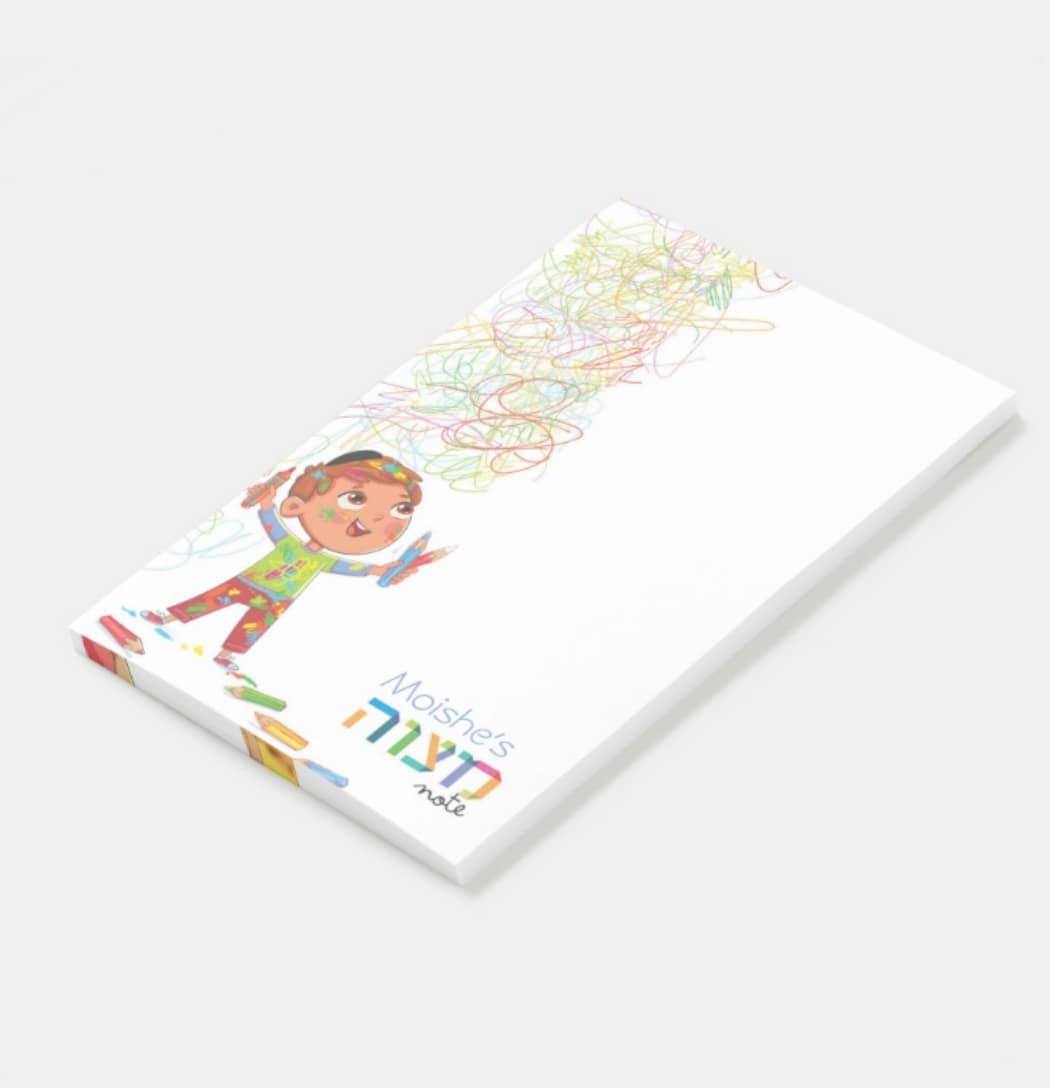 And yes, of course, there's a version for boys too. Order this version if you'd like to insert your son's name in Hebrew.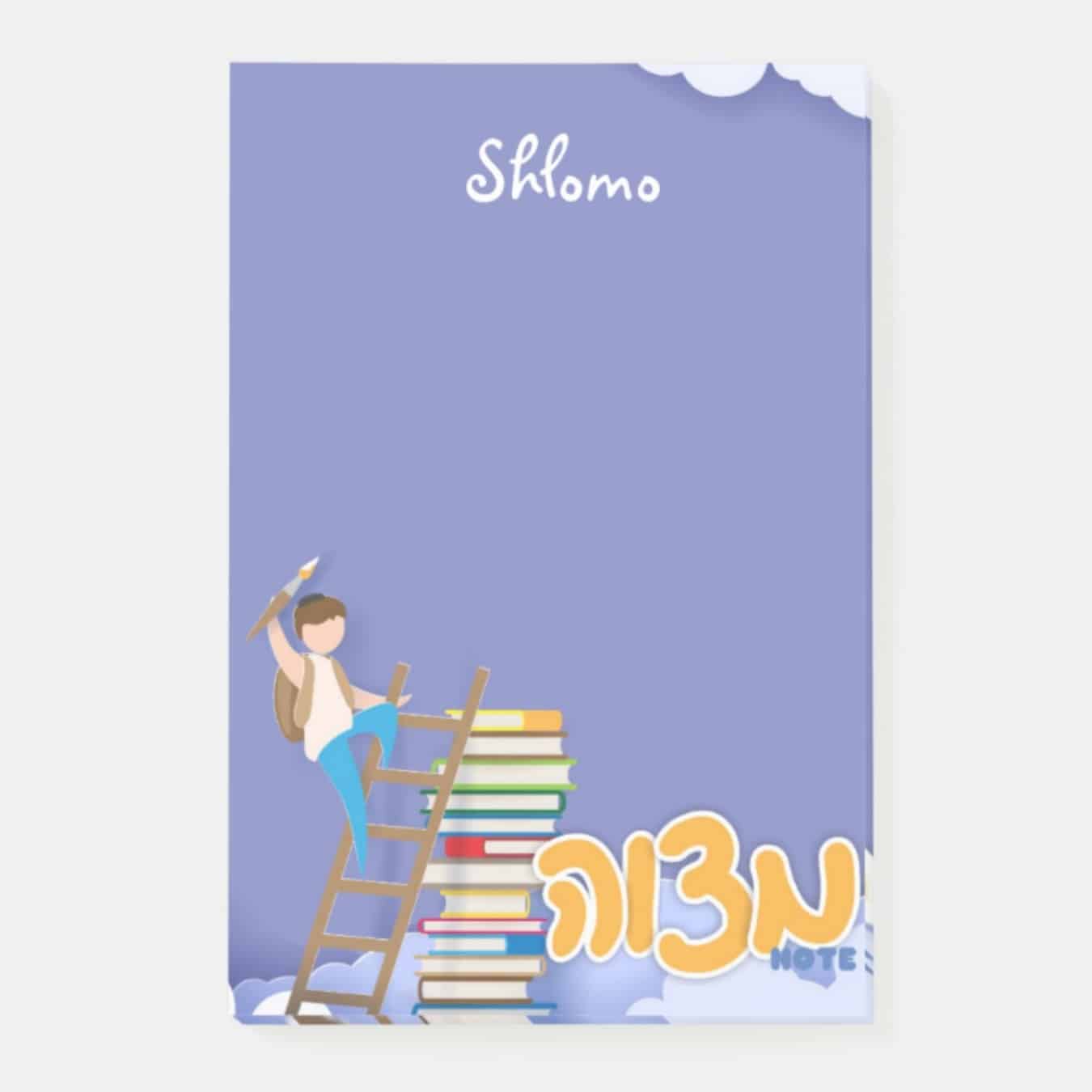 And there's more…like this 4 x 6 Post-It Mitzvah Note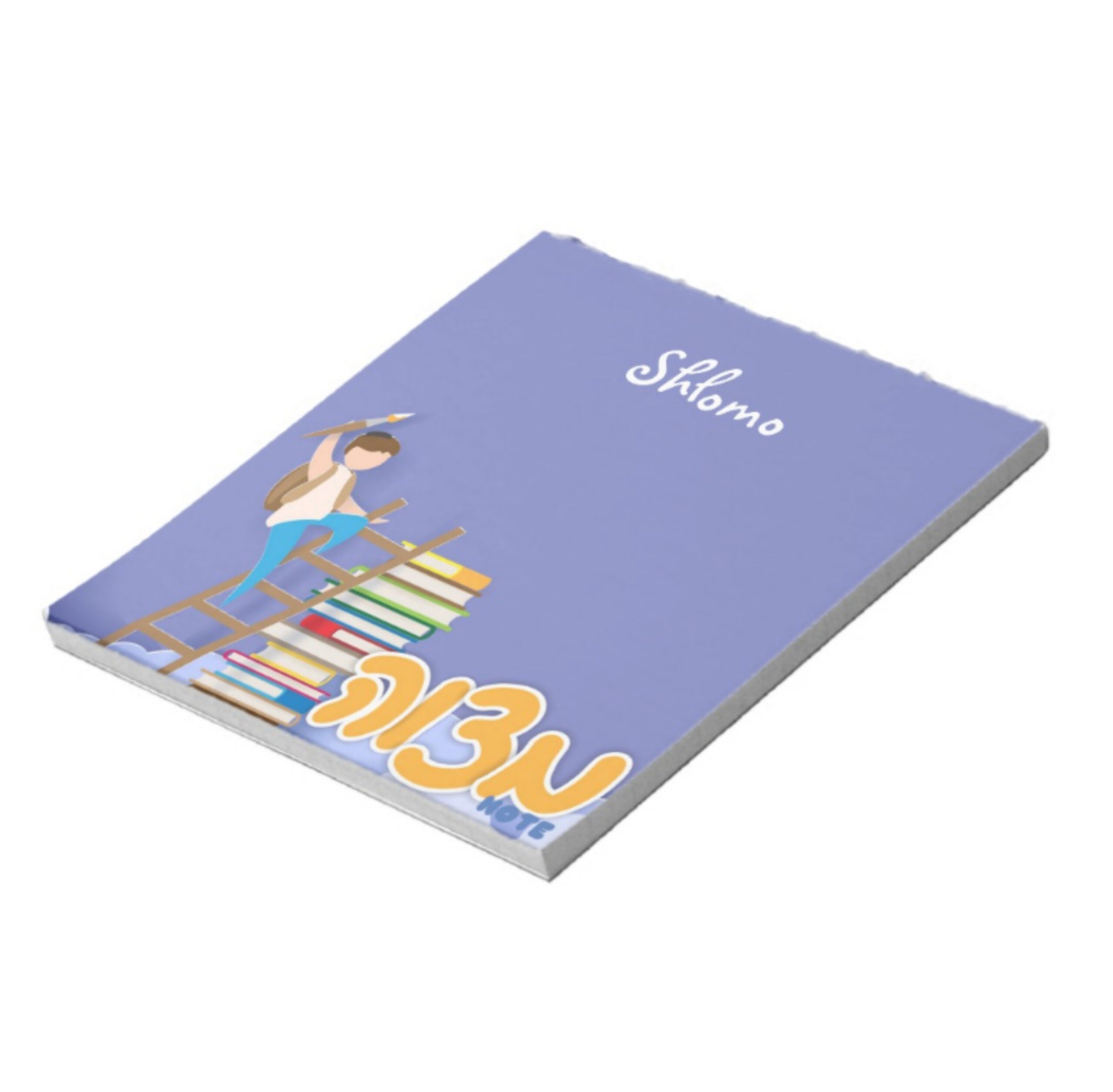 The same design is available in a notepad version.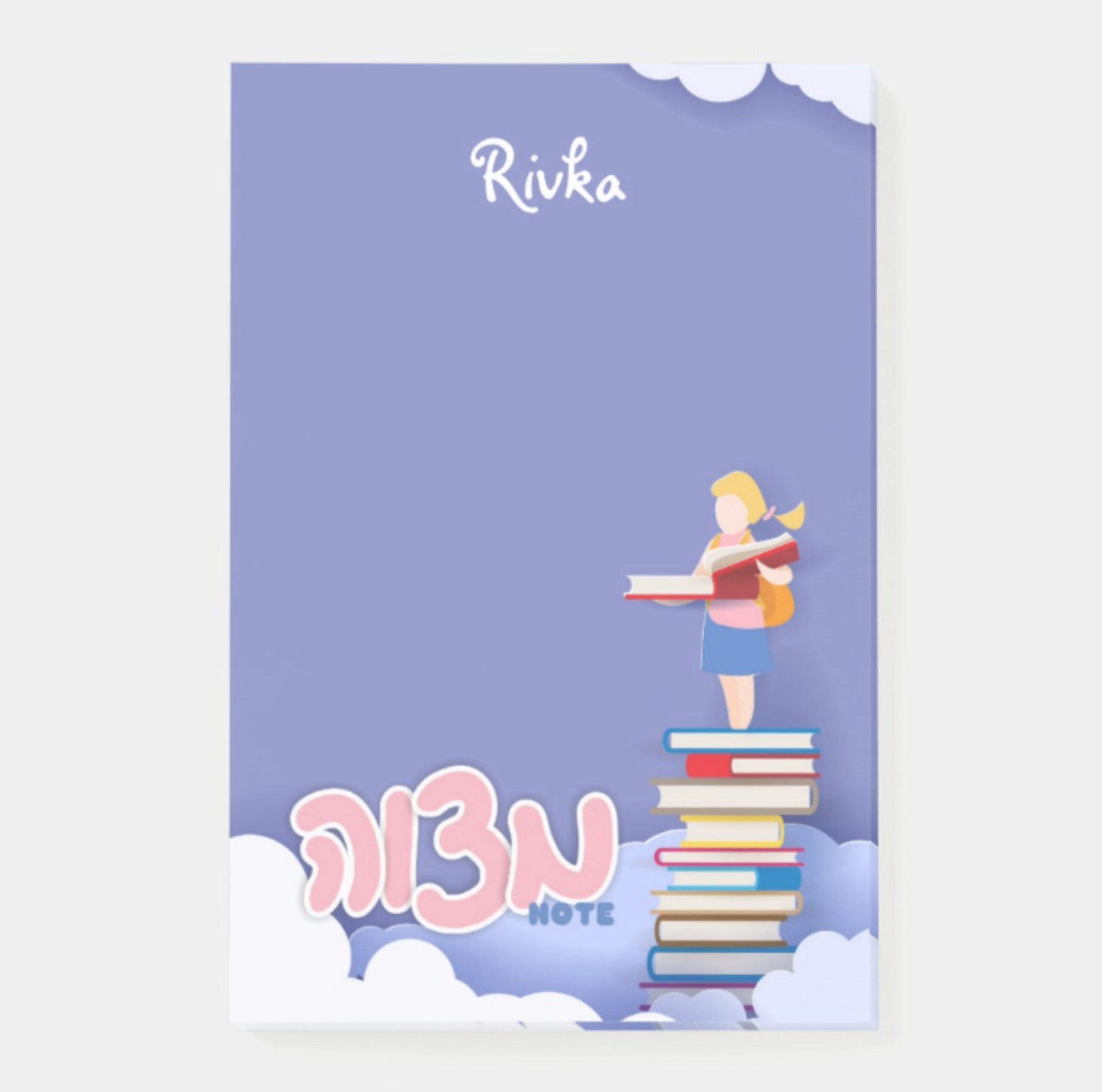 Here's the girl's version.
It's also available as a Post-It Note or a standard notepad.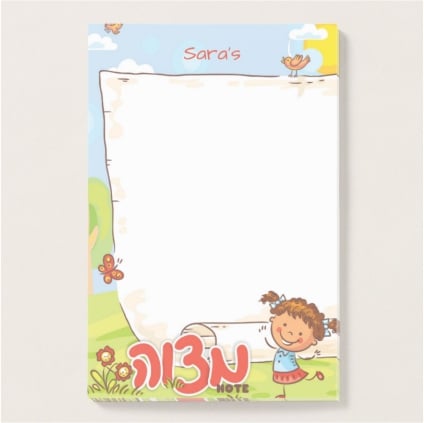 Still love our design from last year (we do too!). You can get it here for girls.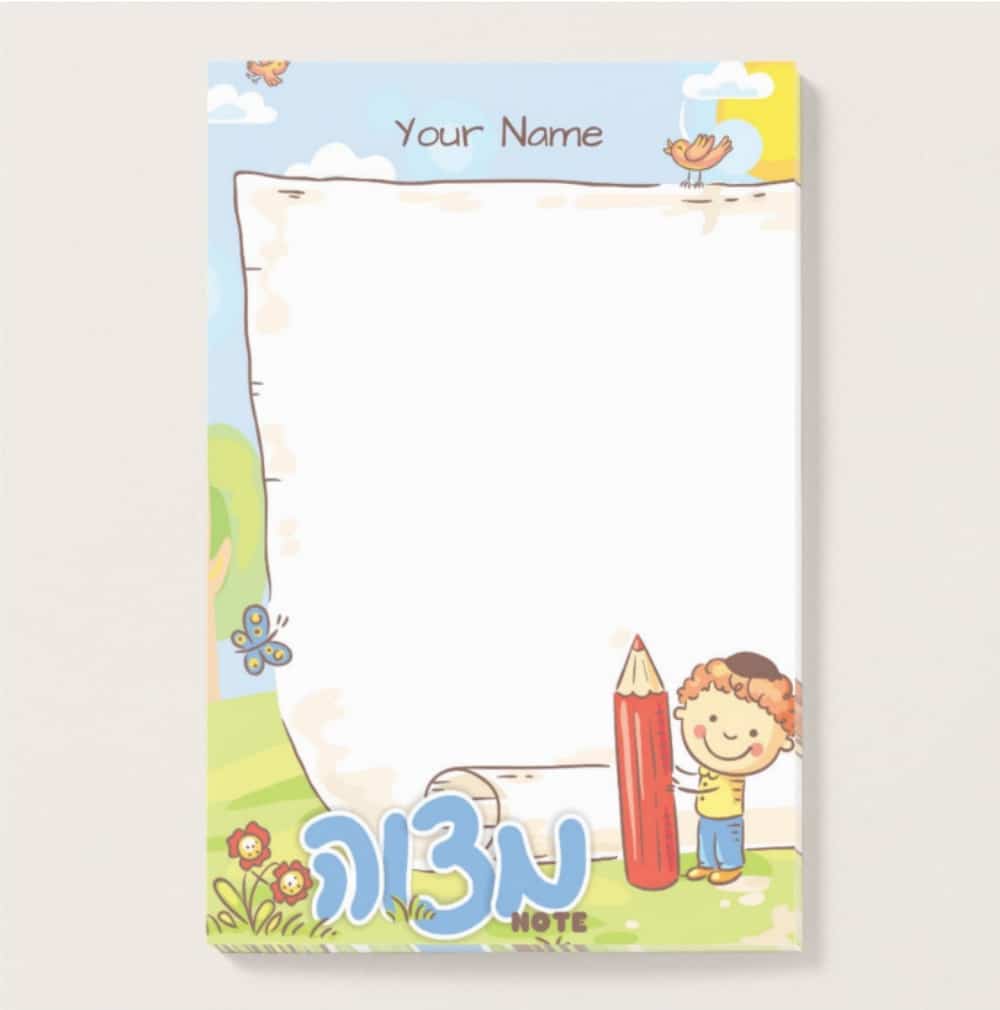 And here for boys.
View the entire collection here. 
Here's to a year full of mitzvos!