3 ways to reheat potato kugel so no one knows you froze it. Yes, you can freeze potato kugel.
Don't want to be busy peeling, shredded, and baking on Friday morning? Here's how you can freeze potato kugel and prep it in advance with no one the wiser.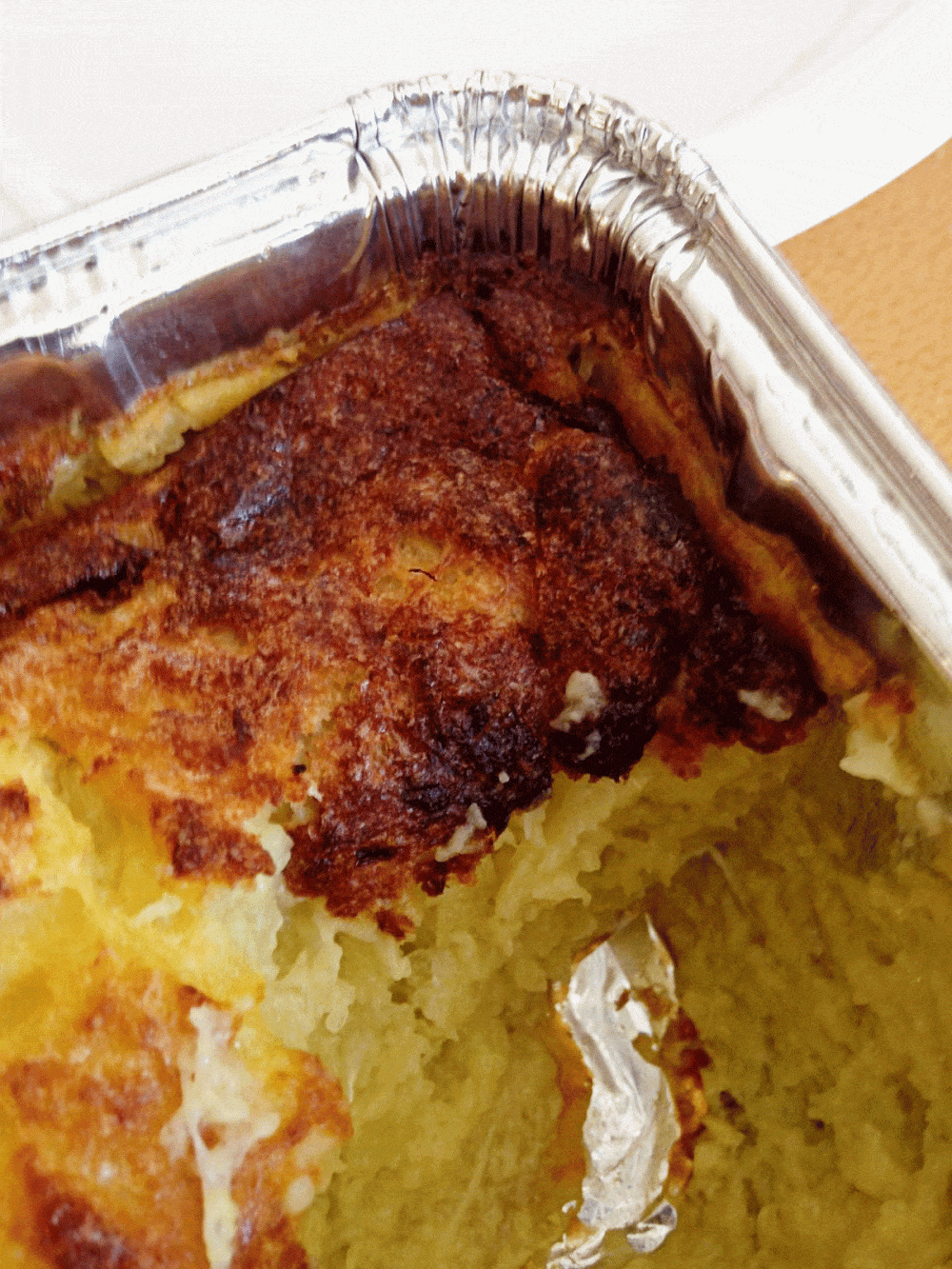 Option 1: Remove from the freezer the night before. The next morning, sprinkle kugel with 2-3 tablespoons of water. Cover and bake at 225ºF for a few hours, until thoroughly warm. You can leave it in the oven at this temperature all day until ready to serve.
Option 2: Remove from the freezer the night before and cover very well. Place a pan of cold water into the oven. Place your covered kugel next to it. Bake at 225ºF overnight. The result will be overnight kugel!
Option 3: Remove kugel from the freezer on erev Shabbos or erev Yom Tov. Pour ¼ cup boiling water over kugel. Cover with heavy duty aluminum foil or a double seal. Leave in the oven at 200ºF until the next morning.
Looking for a really good potato kugel recipe? Click here.