Do you scramble to do your girls' hair while the bus is about to arrive and they're still eating breakfast?
For so many years, there was a morning scramble to get a hairbrush and prepare my daughters' hair for school in a race against the school bus. But then I made such a small change that completely changed the morning game. I created a space for hair supplies in my kitchen. Because, realistically, the best time to make a little girl's hair is when she's eating her breakfast. Two tasks at one time – take that, Mr. Bus Driver!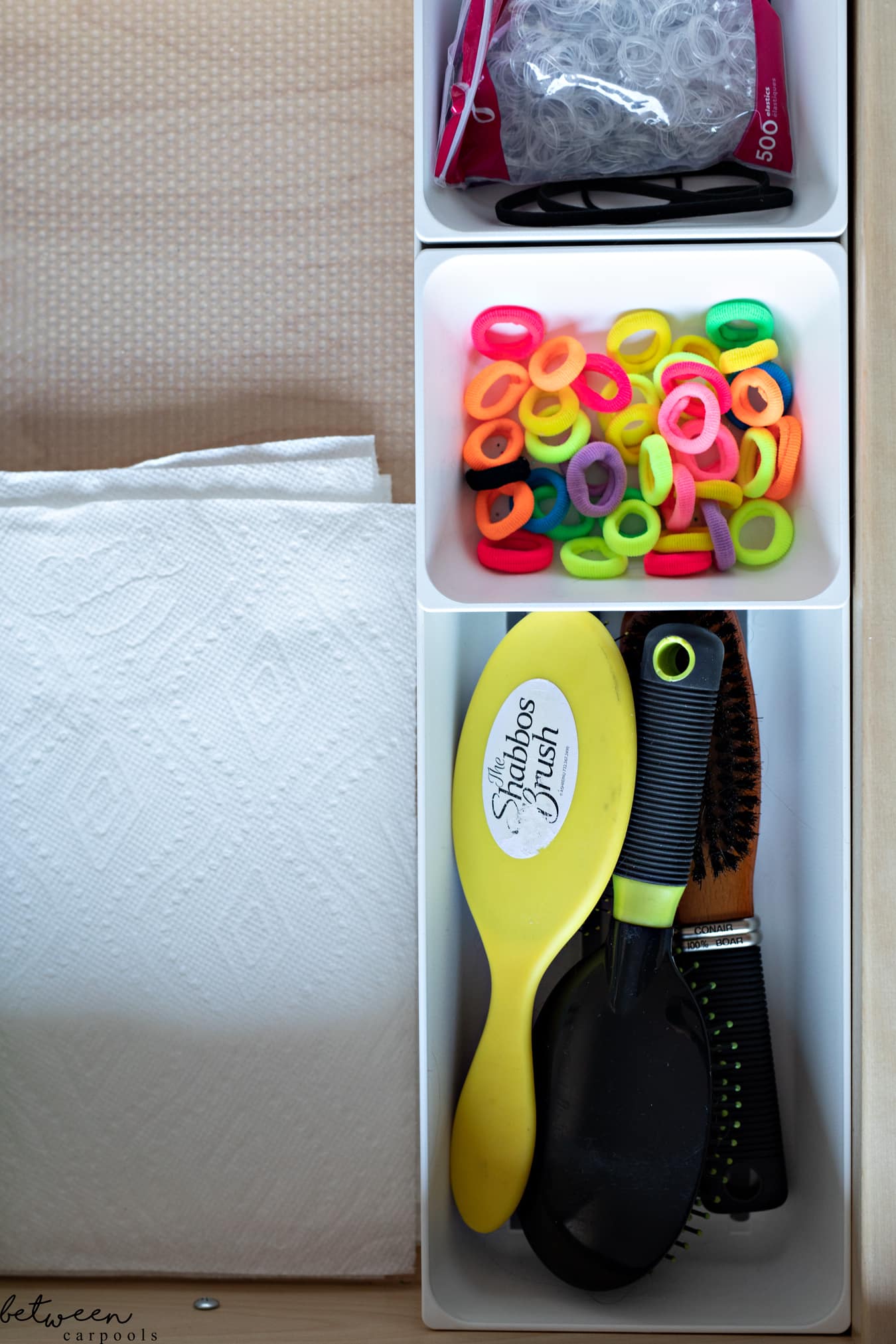 I keep this utensil tray from Ikea with a couple of smaller trays that fit inside like this one to keep the basics on hand. No fancy headbands or bows – we choose those before we come downstairs – but different size ponytail holders, pins or clips that are needed for basic styling. (By the way, we love this small fun colorful set for the bottom of little braids.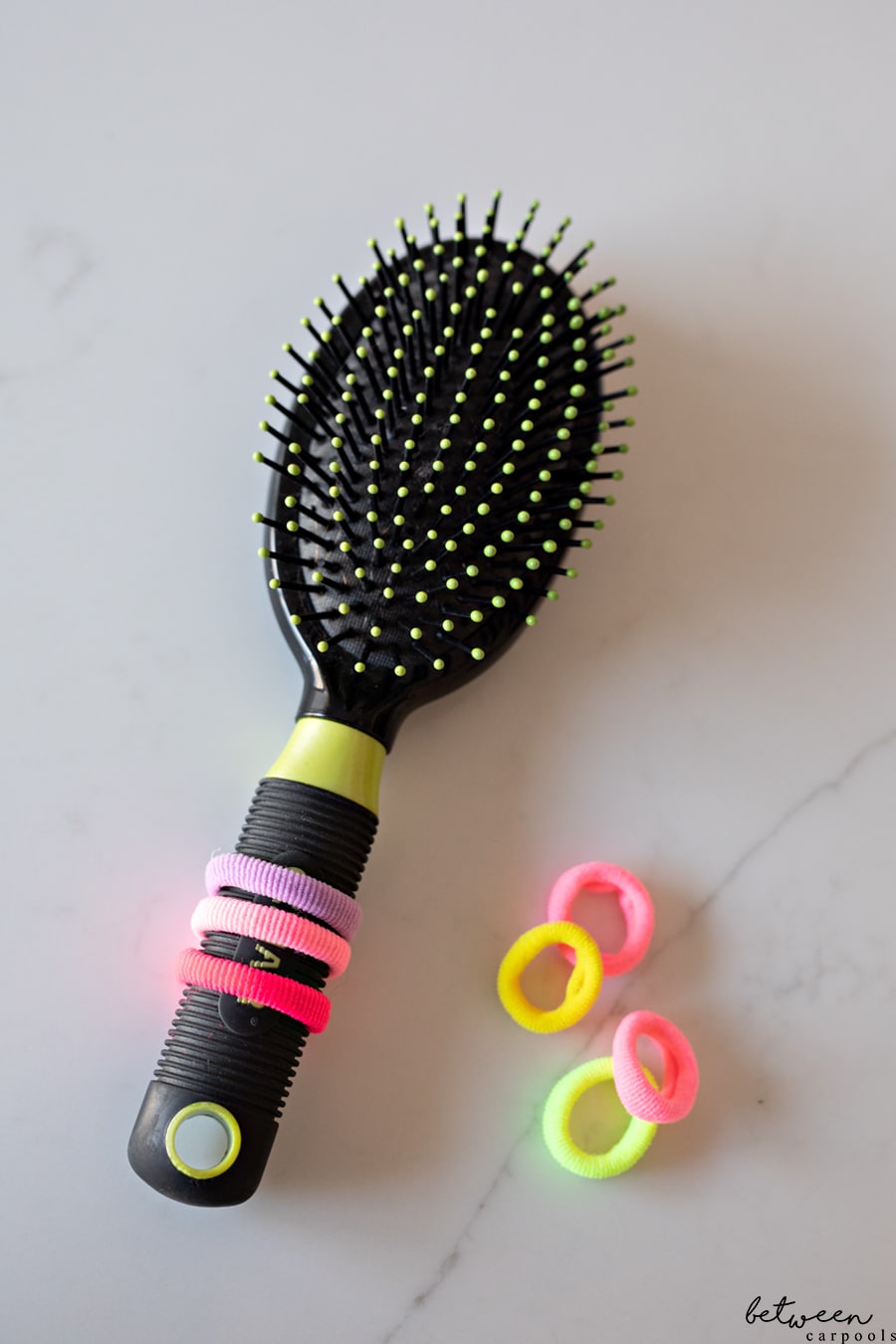 If you don't have space for a setup like this in your kitchen, simply wrap a bunch of ponytail holders around the handle of a brush for a more efficient portable hairstyling "center."
No more scrambling, no more putting away brushes that end up on the kitchen table but belong upstairs – simple, but so effective!