Want to bake challah, but don't love the braiding work? Well, I have a shortcut for you. 
As much as I love the kitchen, what I don't love is having to do small repetitive things again and again. Hence, I make meat sauce way more often than meatballs as I don't have patience to shape lots of mini balls.  Challah was no different. I dreaded making challah. Not because it was a daunting task, and not because I'd have to shlep out my machine and deal with tons of dough. I simply didn't want to be busy braiding loaf after loaf. 
'There's got to be a shortcut to this part," I kept telling myself. 
I'd beg my kids to braid it. But that didn't always work and their pudgy little hands sometimes made it worse. 
One Thursday night in desperation I dumped the piece of dough on the counter and started braiding it without actually making 3 separate strands. I wasn't having any major company that week and I told myself if it didn't come out perfect it'll be fine. We'll live as long as the challah was edible to enjoy with the dips!
Thirty something minutes later, I pulled the challah out of the oven, expecting to see a mush and…whaddya know? I had beautifully shaped challos. I'm onto something I thought! And the rest is history. I've been shaping my challah this way ever since. 
To shape the challah: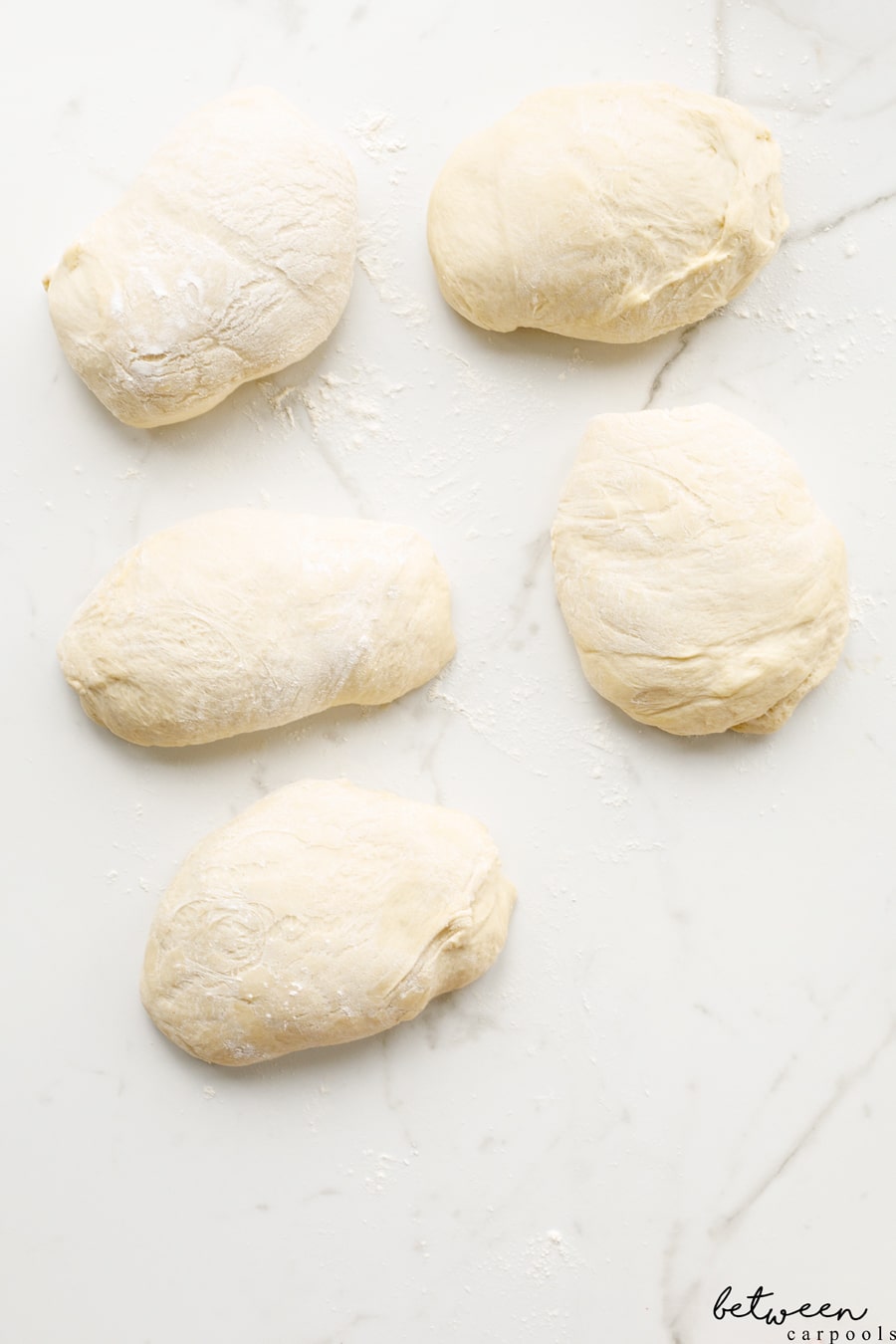 Divide the challah dough into 6-8 equal parts (depending on how big you want your challos to be). Loosely shape each piece into a football shape.
Make two slits in the dough, starting about an inch from the top (as pictured).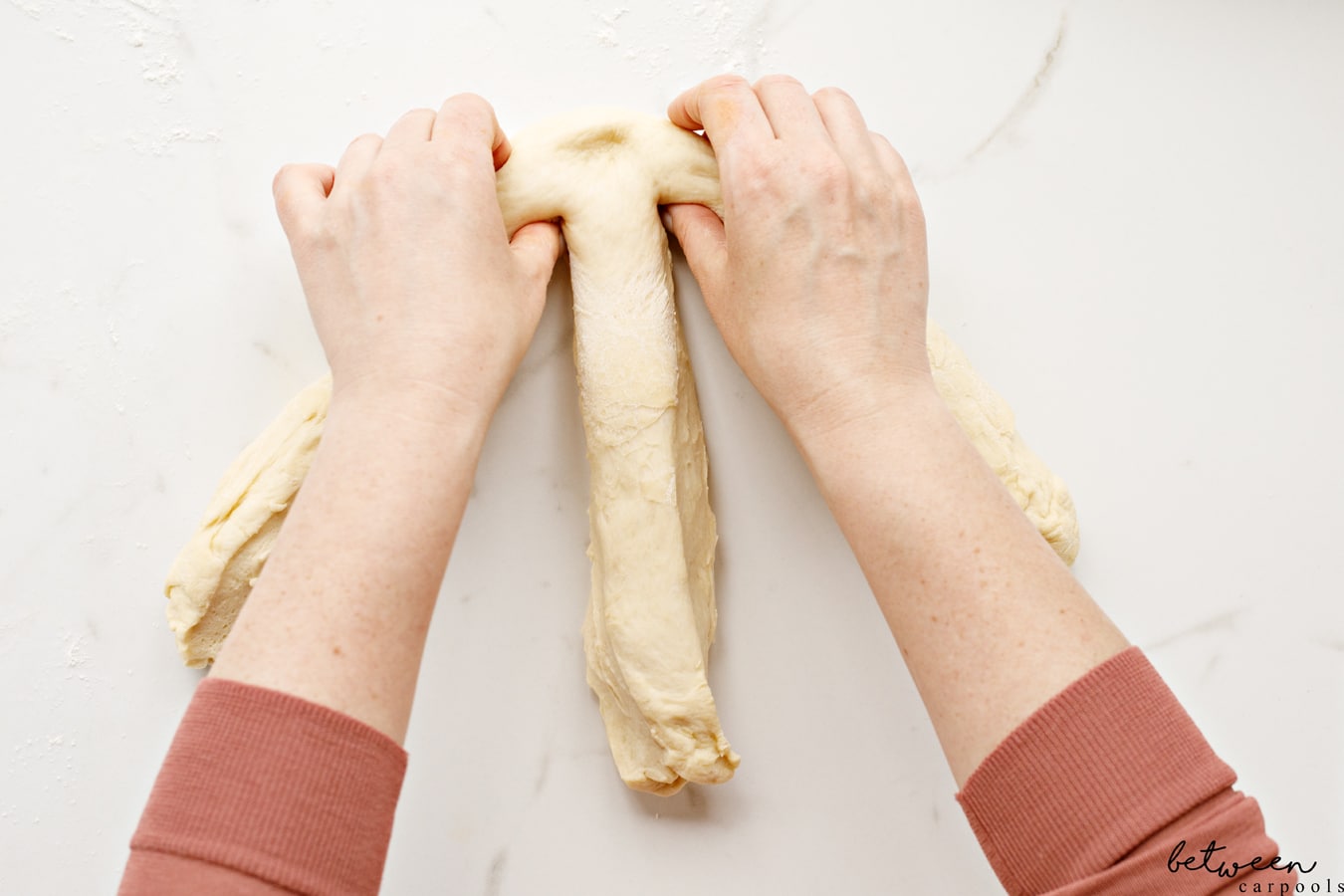 Now start braiding as you would a regular challah. Repeat until done!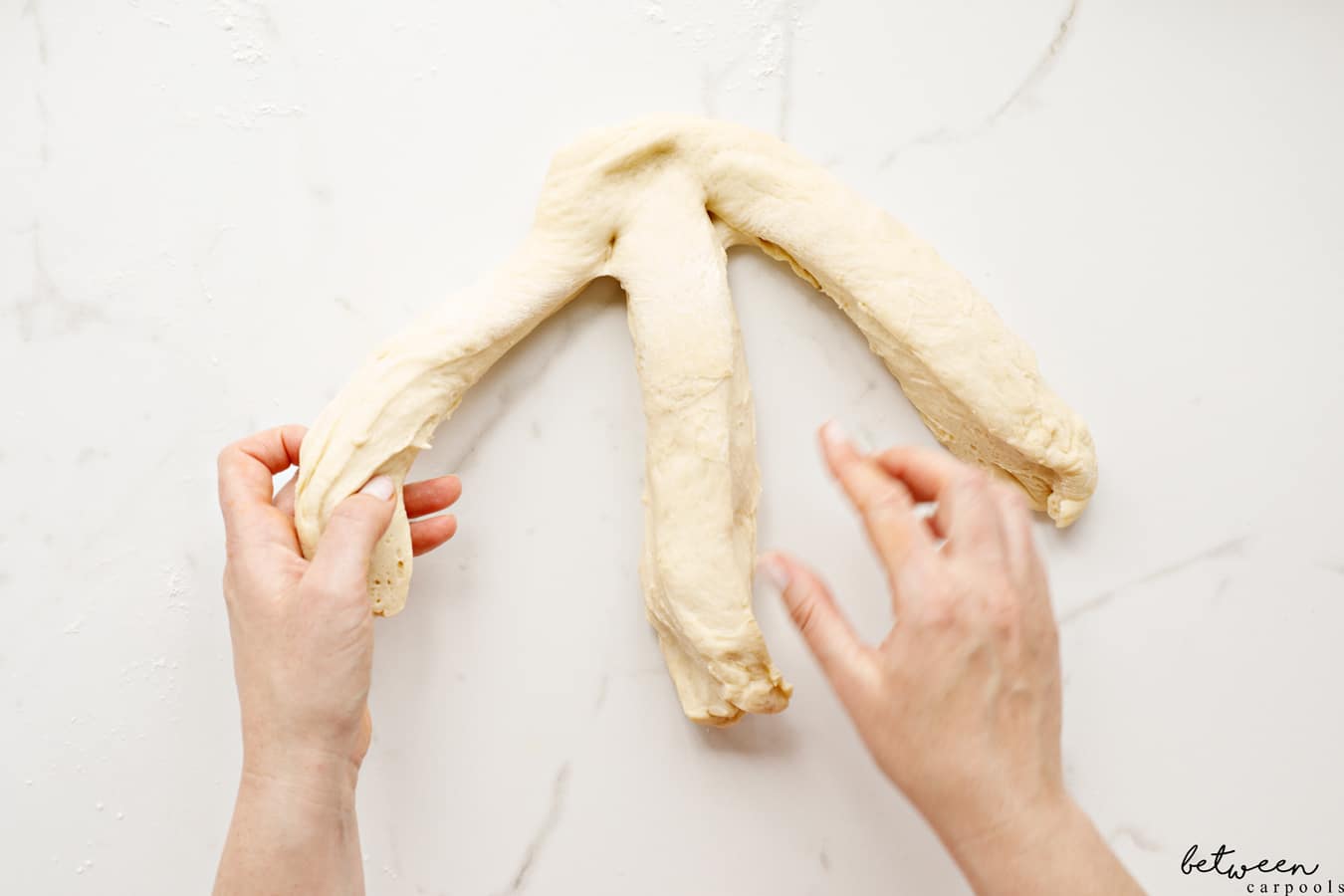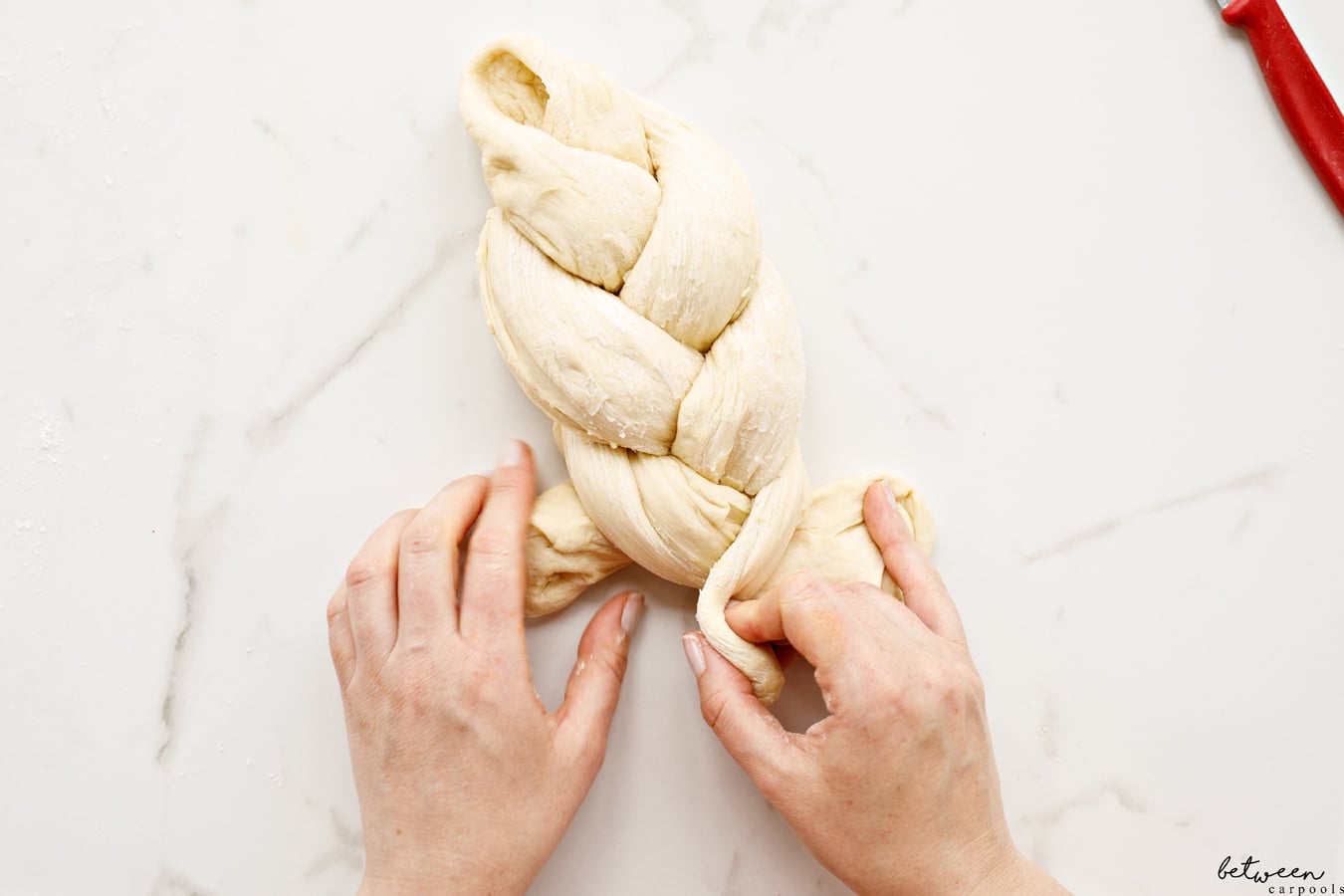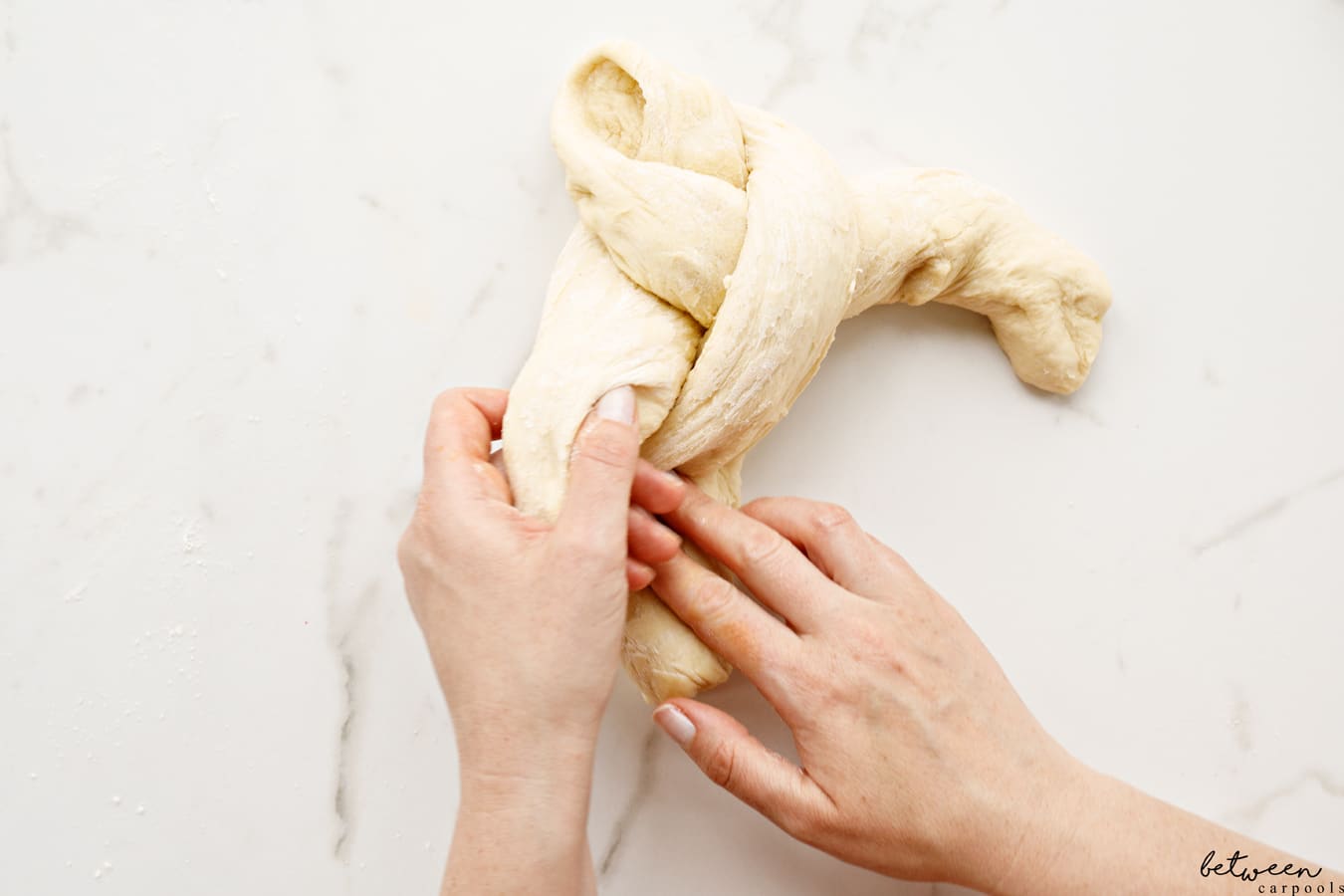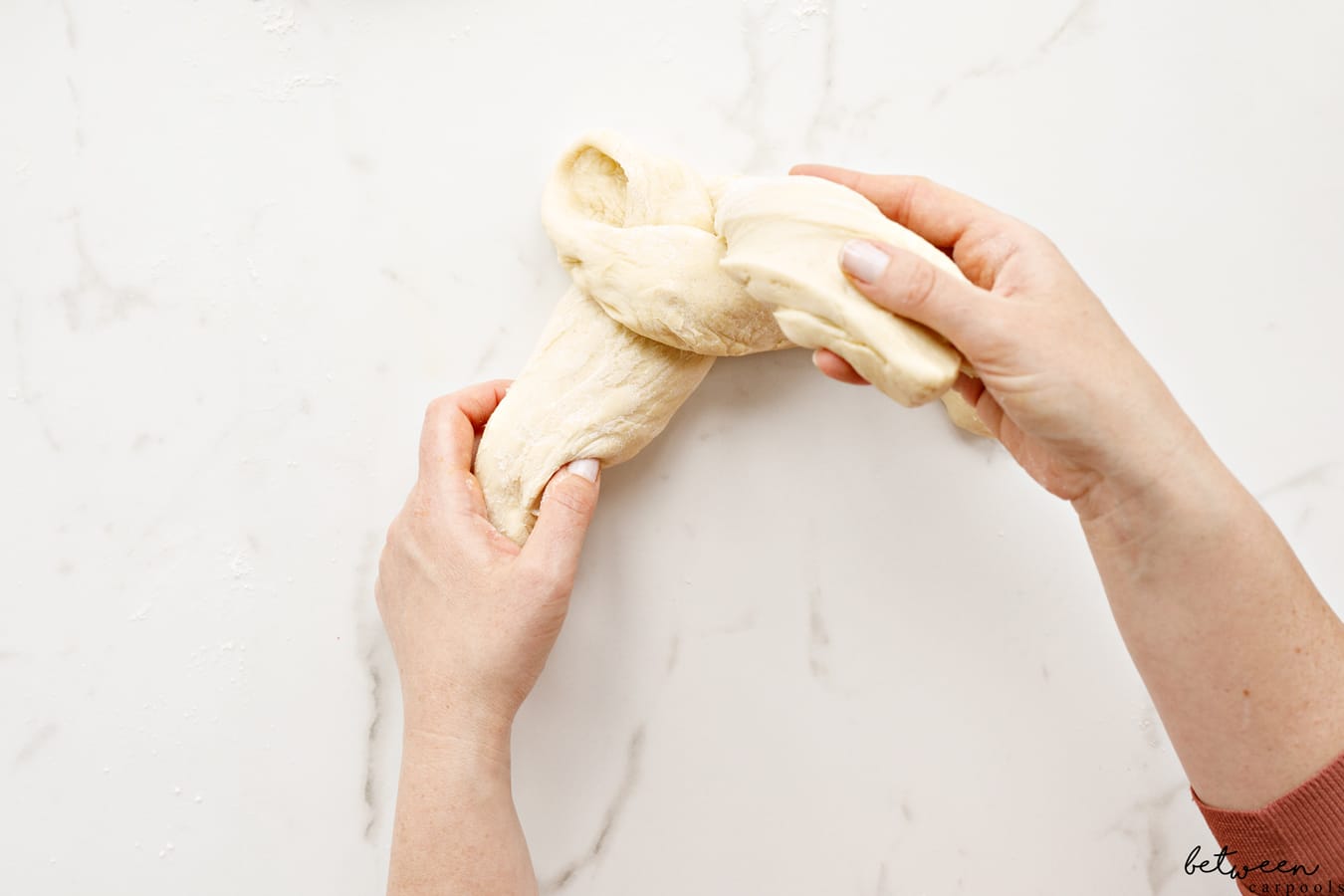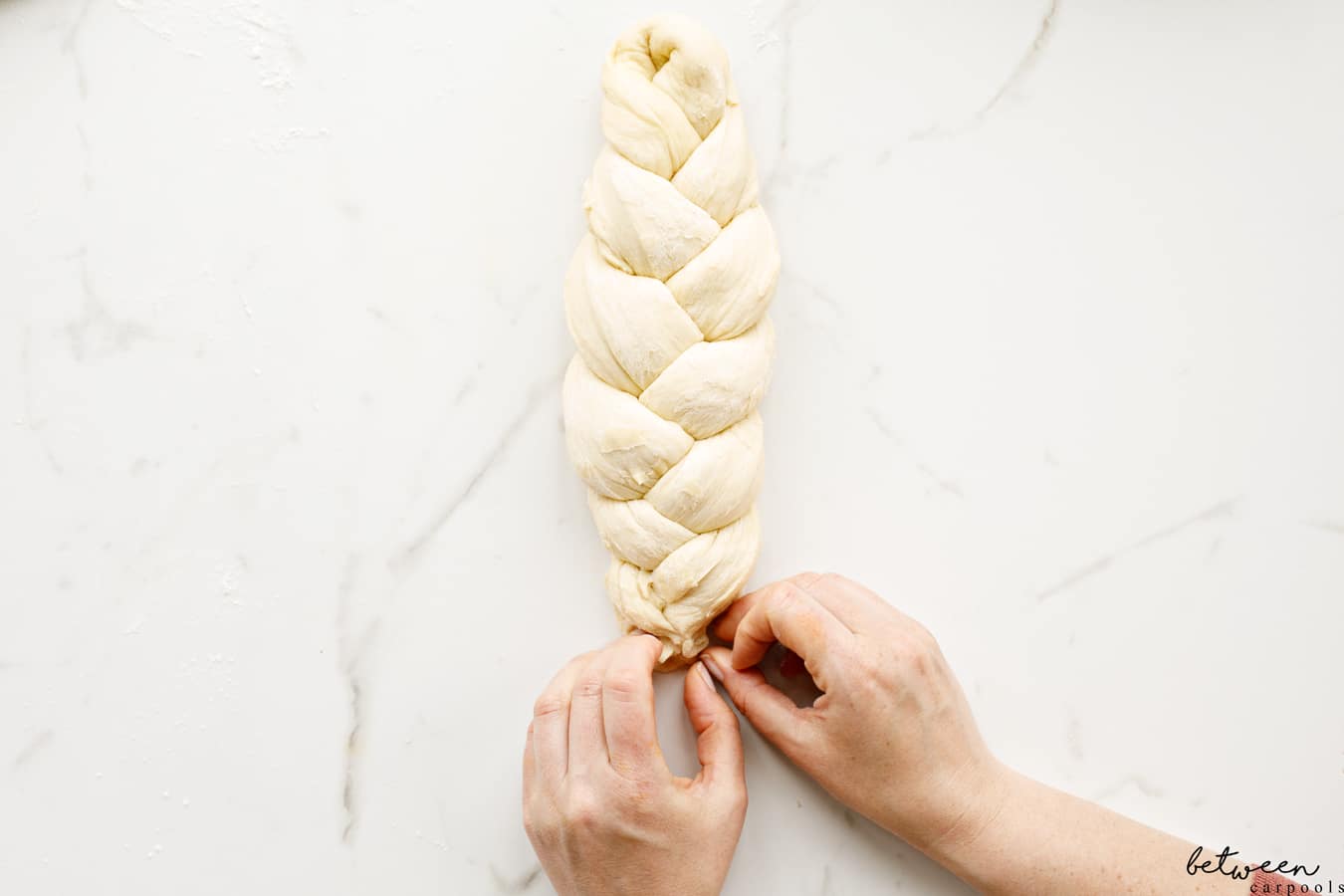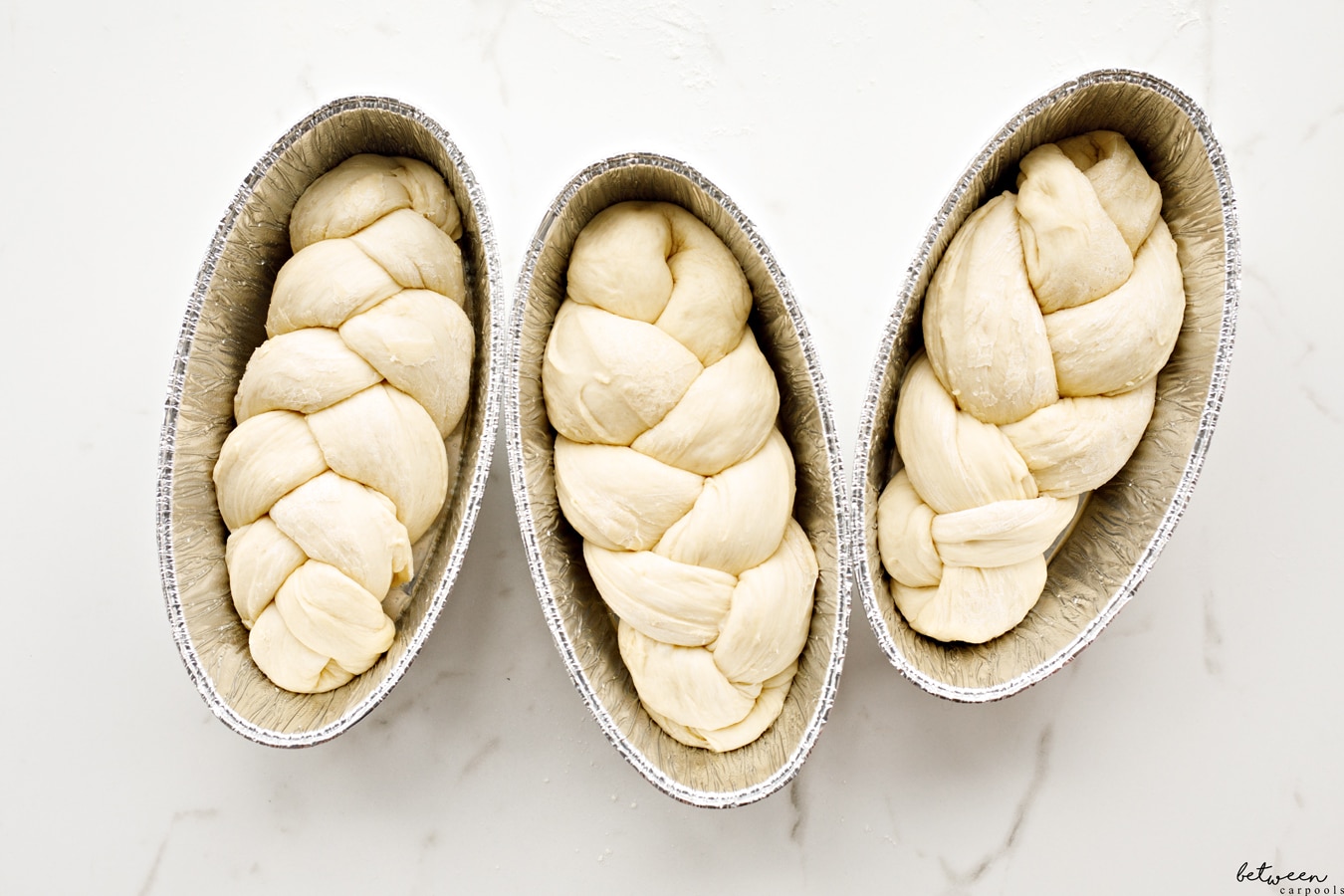 Want to learn how to braid round challah? Watch our video here.