If you're cooking at home and transporting your food, pack it up so it stays nice and neat.
A couple of years ago, we filled up our travel section with lots of posts (see all our travel food posts here), from how to vacation in a kitchenless hotel, to enjoying gourmet food while you travel and what you can cook in a Betty Crocker
We realized we never addressed how to actually travel with cooked food. This is important when you cook the entire Shabbos and travel with it to another home or rented apartment, or if you're taking all the cooked food to family or friends. We've got our tried and true tips. Please add your own in the comments so others can learn from your tips too!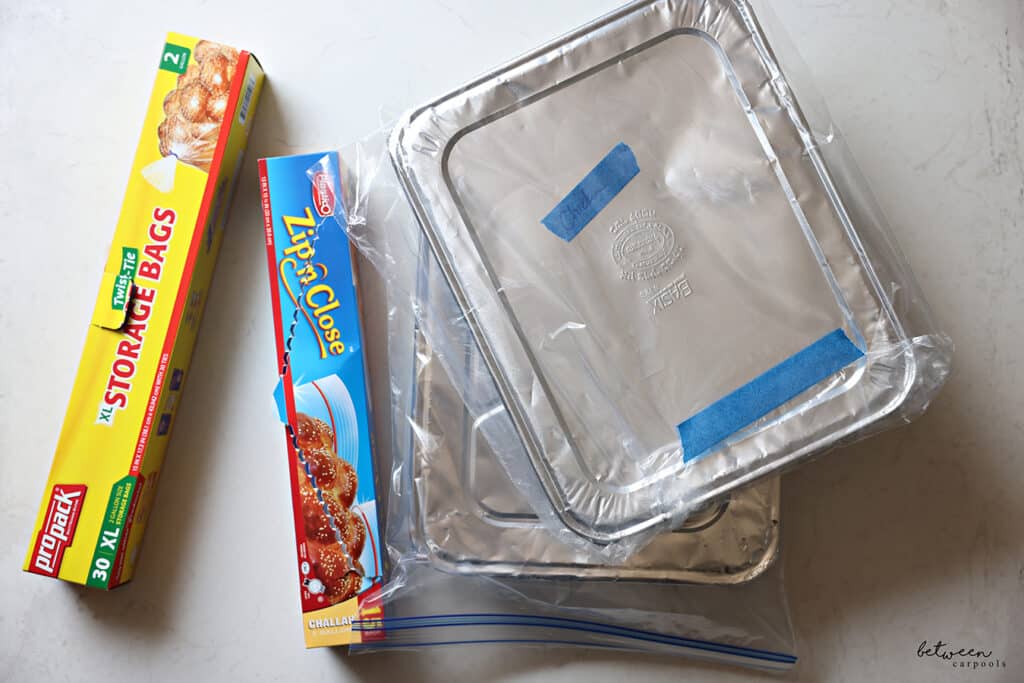 All 9×13 foil pans should get placed in a large plastic bag or challah size bag (2 gallon size bag). Always use real lids and never foil. Plastic containers with lids are always more secure than foil in bags, especially for food with sauce or liquid (it is another step to transfer it back when reheating, but that's better than having a liquid spill in the car or all over the other food).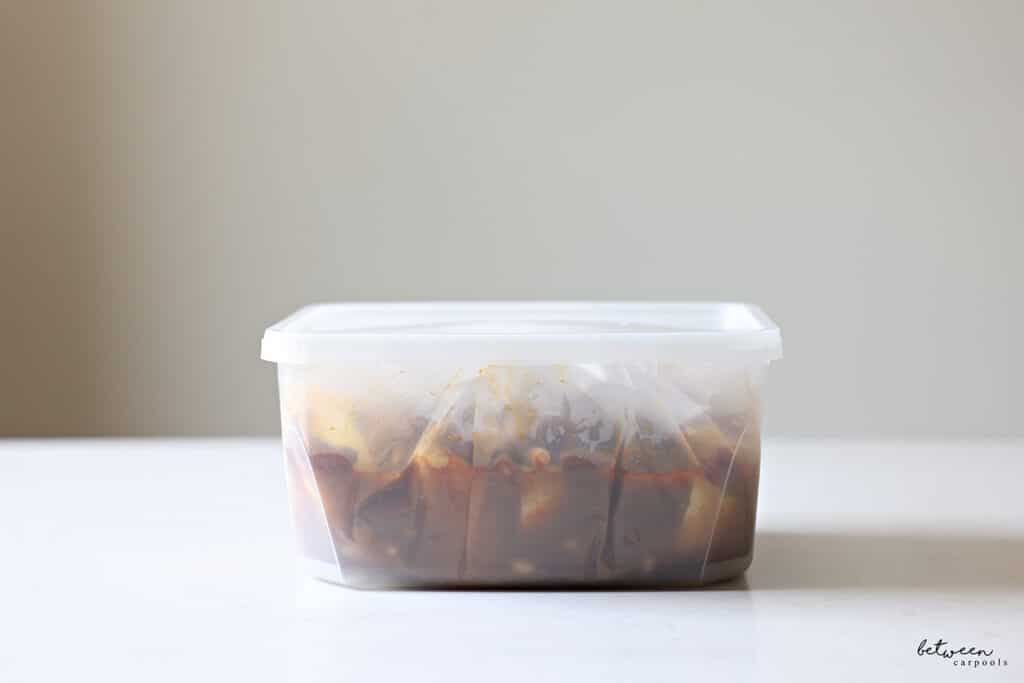 For semi-cooked cholent (without all the water), it's best to place the cholent in a Crock-Pot bag and then place that into a container. You can use a twist tie to secure the bag so the cholent doesn't spill over. Once you are at your destination, just remove from the container and place the cholent bag right into the Crock-Pot. Add water and warm up!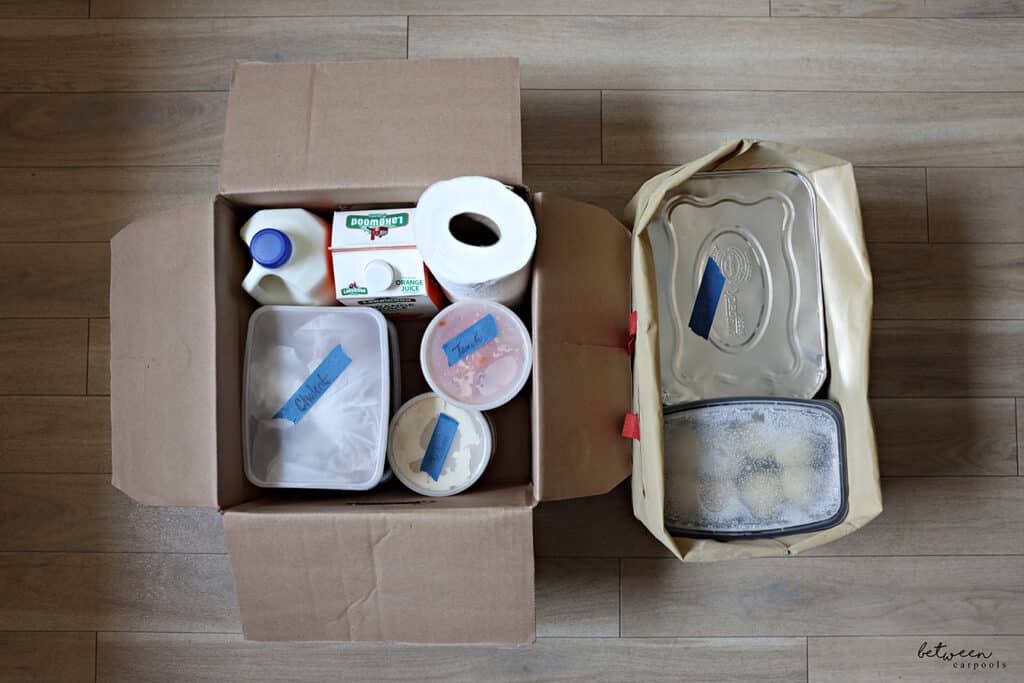 Combine frozen and fridge items in one box so that frozen items keep the fridge items cool if you're traveling for awhile. If you are traveling for more than 3-4 hours, it's best to use a cooler/ insulated bags.
If you are traveling with hot food, you can place them in an insulated bag to maintain their temperature.
Use a few smaller boxes and bags instead of one larger one.
Line box or trunk/ floor of car with a towel in case something spills over.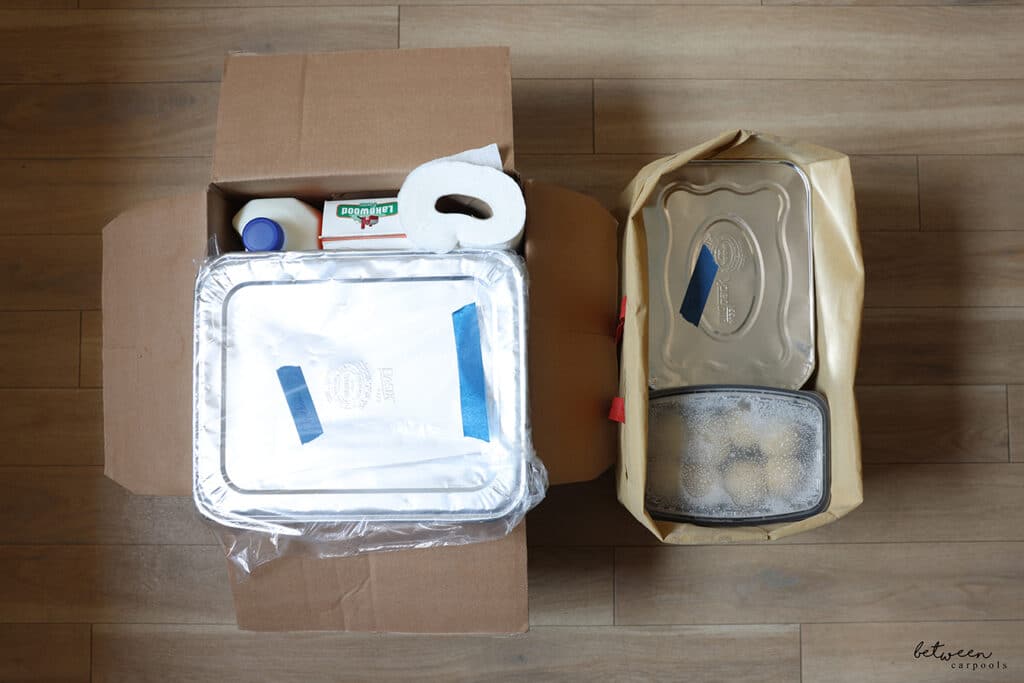 Pack the boxes/bags as tight as you could. Stick things in between items to have the food containers move less. A half roll of paper towels (it always comes in handy), snack bags, extra dish towels.
Place boxes in the trunk as tightly as possible.
If you have kids that sit in car seats or boosters in the front row of a van, that floor space is a great spot to place food boxes.
FOR EXCLUSIVE CONTENT AND A PEEK BEHIND THE SCENES, MAKE SURE TO JOIN OUR WHATSAPP STATUS HERE. JOIN OUR WHATSAPP GROUP AND WE'LL LET YOU KNOW WHEN A NEW POST IS UP!