Now, I finally understand why everyone loves the Betty Crocker. "Bulky, Hard To Clean,  And Takes Up Too Much Space." That's what I thought of the 
Betty Crocker Pizza Maker.
That's what I thought until I found myself pulling it out, time and again. 
What is it about the Betty? Somehow, it's always making its way to my kitchen counter, even though I was positive, even while buying it, that I would never use it. Not more than once. 
But I was wrong. I find myself looking at that machine on my counter on most days. Sigh, did it really have to be so red? I say an update is in order. If an appliance is going be spending that much time on display, I demand for it to blend in, somewhat. But, that is not what this post is about, so, my apologies. (Edited: Courant makes a pizza maker in black – which is great if you want one for dairy/meat.)
Back to why we love the Betty: 

Being that it is my kids' most favorite appliance, that somewhat explains why we use it so often. It's just easy to use, and so much safer than handling a frying pan or an oven. So, children get to experiment in the kitchen and moms get to relax a bit. My kids love to make pancakes (did you notice? Pancakes come out way better in the Betty, and, faster too – you can fry a bunch at a time!) They like to use the ready-made batters that you find in the freezer section of your grocery, or, our really popular recipe in Dinner Done called Kids Favorite Pancakes on page 185.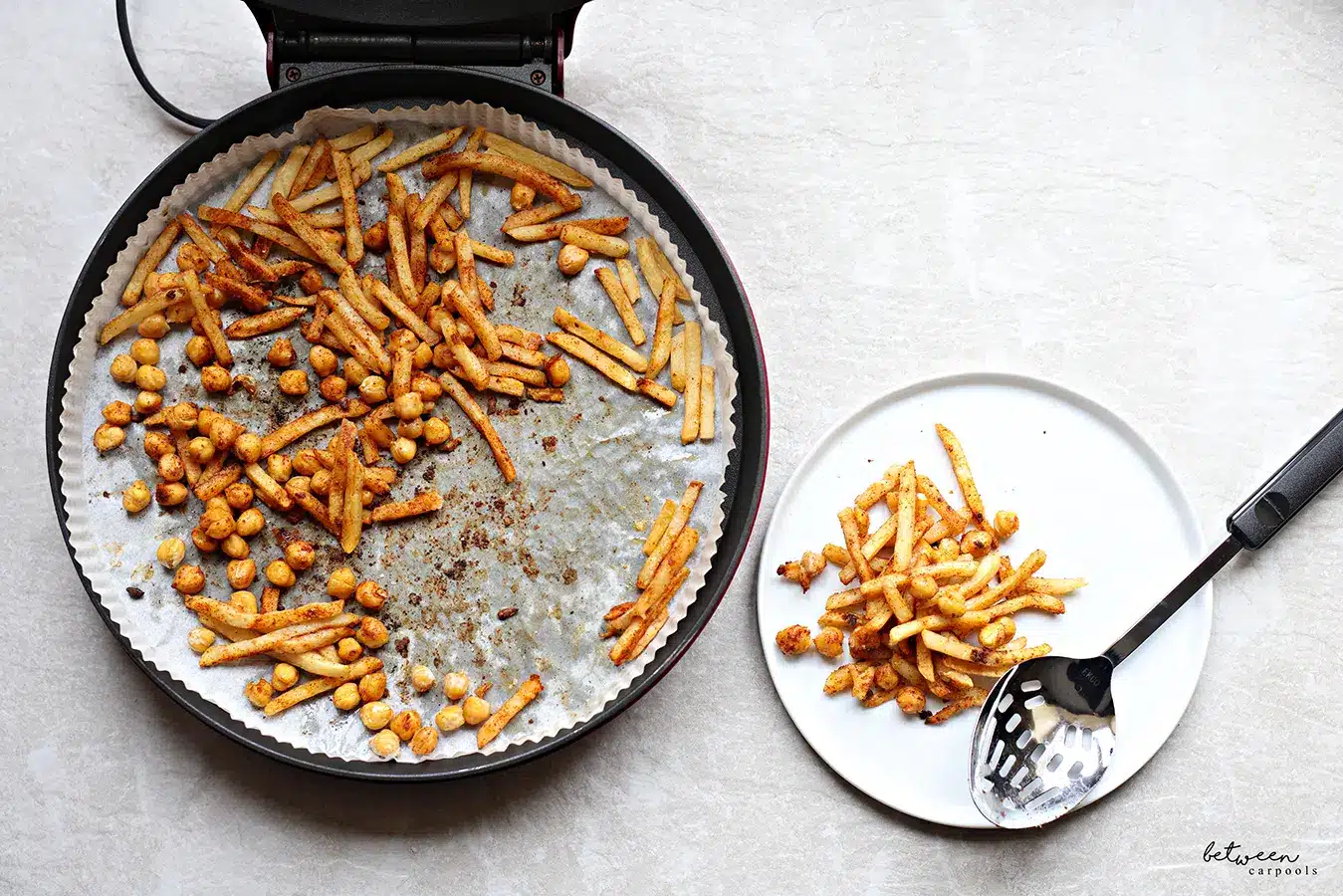 Eggs work really well in the Betty: scrambled, sunny-side, any way you want it. They cook fast! And they like to have fun with recipes like this one here, you know, for a snack. 
But, my real surprise came when I was traveling and had NO KITCHEN. Guess what, news flash: You can go anywhere with a Betty Crocker. You do not need a kitchen. Ta-da! We had a week long of breakfast, lunch, and supper, right there. I should have invested in a second Betty and do some fleishig dinners but, that's for next time. I'm sure grilled chicken and meat bolognese would work out really well. But, this was a spur of the moment situation, and we made do beautifully.
Back to our adventure: We packed the Betty, and got to work. 
Here are some dinner ideas while traveling with the Betty. You will see, some are breakfast ideas too, but nobody said you can't serve breakfast for dinner, right?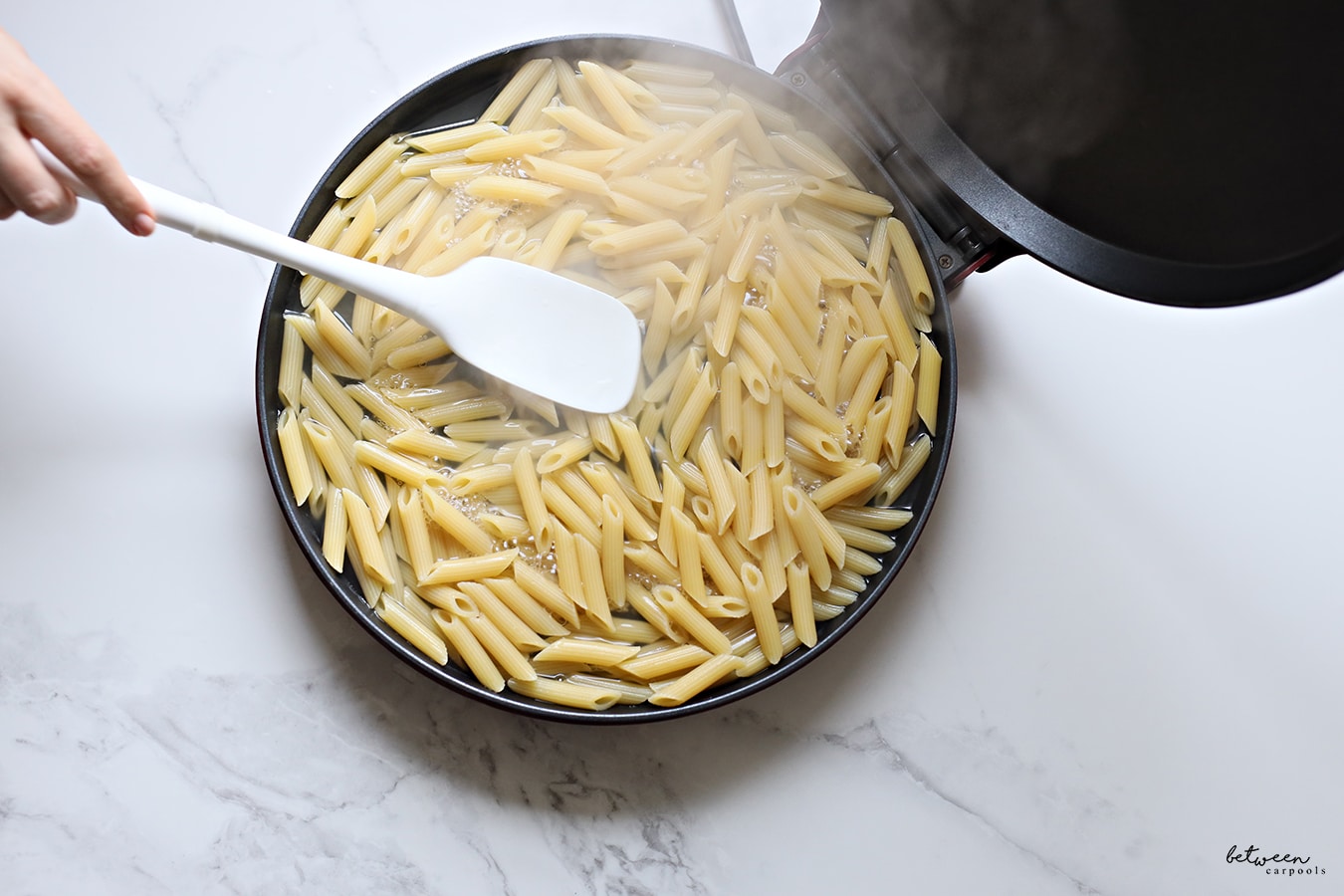 Dinner #1: Turns out that pasta cooked in the Betty Crocker tastes better. Who knew? Here is how you cook pasta, super quick! once the pasta was cooked we added some ketchup, milk and cheese and had ourselves the creamiest mac and cheese with some crunchy bits… so good.
Dinner #2: Salmon cooks so fast! and is super flavorful. We added some frozen broccoli and cauliflower for a nicely rounded meal. Here is how we cooked it.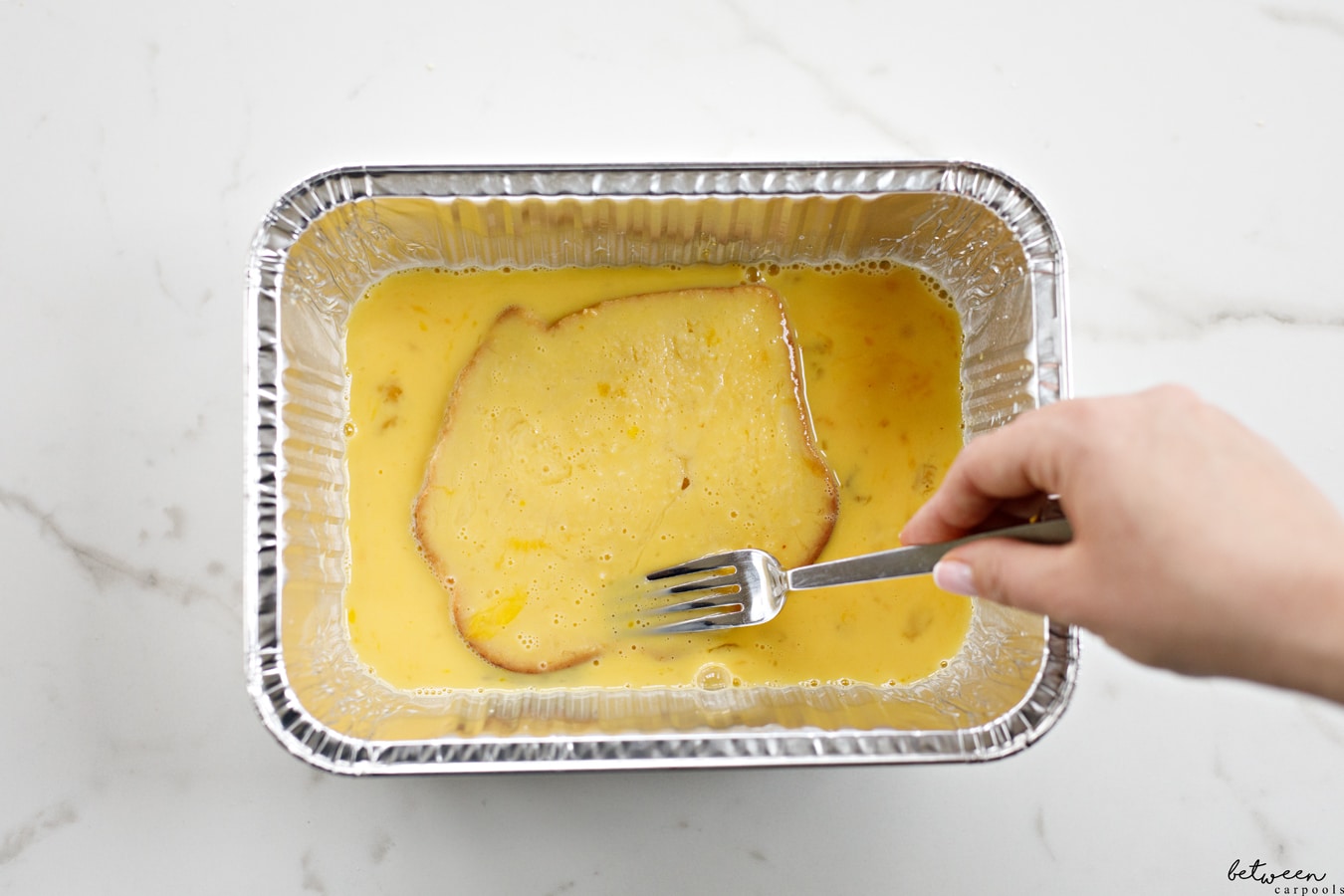 Dinner #3: French Toast. Cooks, you guessed it, faster and with less of a mess. Use this recipe for reference.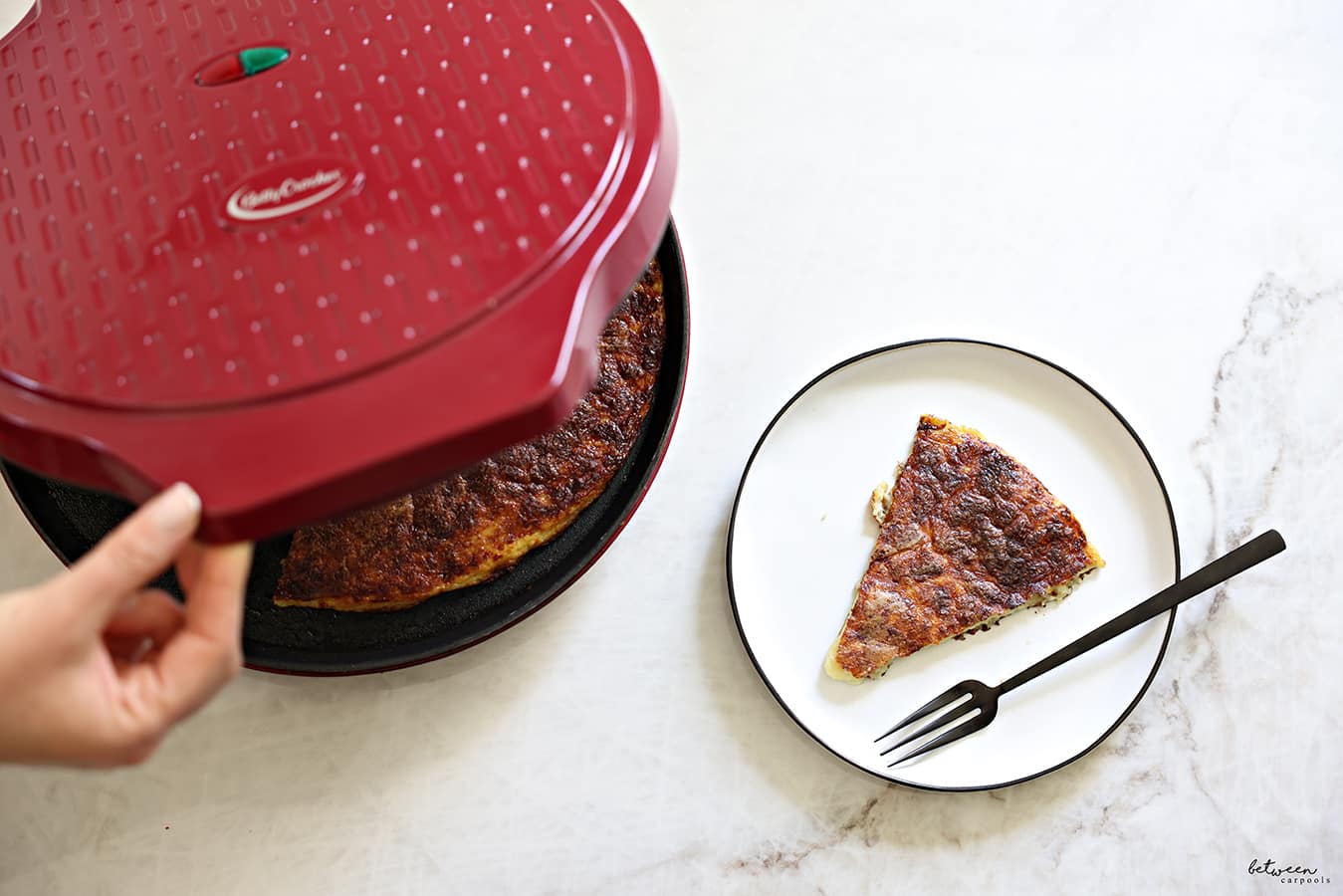 Dinner #4: Potato kugel in the Betty is so amazing! At first we were skeptical, was it gonna be worth the hassle? But, yes, it was. You could grate your potatoes with a hand grater and it's not that hard. Recipe here. Add a nice fresh salad for a yummy satisfying meal.
Dinner #5: Grilled cheese sandwiches. Smear the outside of your sandwiches with mayonnaise for an exceptional crust. 
More ideas: Bring along frozen blintzes. Heat with some butter. Same with pancake batter. We used the frozen pancake batter to keep our cooler cold! Obviously, pizza is always a good dinner idea. Some companies have ready to bake pies that are the size of a Betty. 
And now for the question you will all be asking: how do you clean the Betty Crocker? It's really not that hard. For bigger messes, I recommend letting it soak with some water, to soften any hardened cheese and such. It's really just bulky. Use a sponge and soap and clean it just the  way you would clean a pot. Don't worry about water getting into the crevices, it's fine. Rinse and let dry. 
Wherever possible, use parchment paper to line. When using parchment paper you will most likely not need to clean it up at all. (Be sure to buy parchment rounds with kosher certification.). These liners here are made especially for the Betty. Many groceries sell them.
FOR EXCLUSIVE CONTENT AND A PEEK BEHIND THE SCENES, MAKE SURE TO JOIN OUR WHATSAPP STATUS HERE. JOIN OUR WHATSAPP GROUP AND WE'LL LET YOU KNOW WHEN A NEW POST IS UP!