This recipe uses only simple ingredients and keeps beautifully in the fridge for several days.
Loosely inspired by this gorgeous crudo dish (which you can also find in Dinner Done), this salad has become a staple on my Shabbos morning table.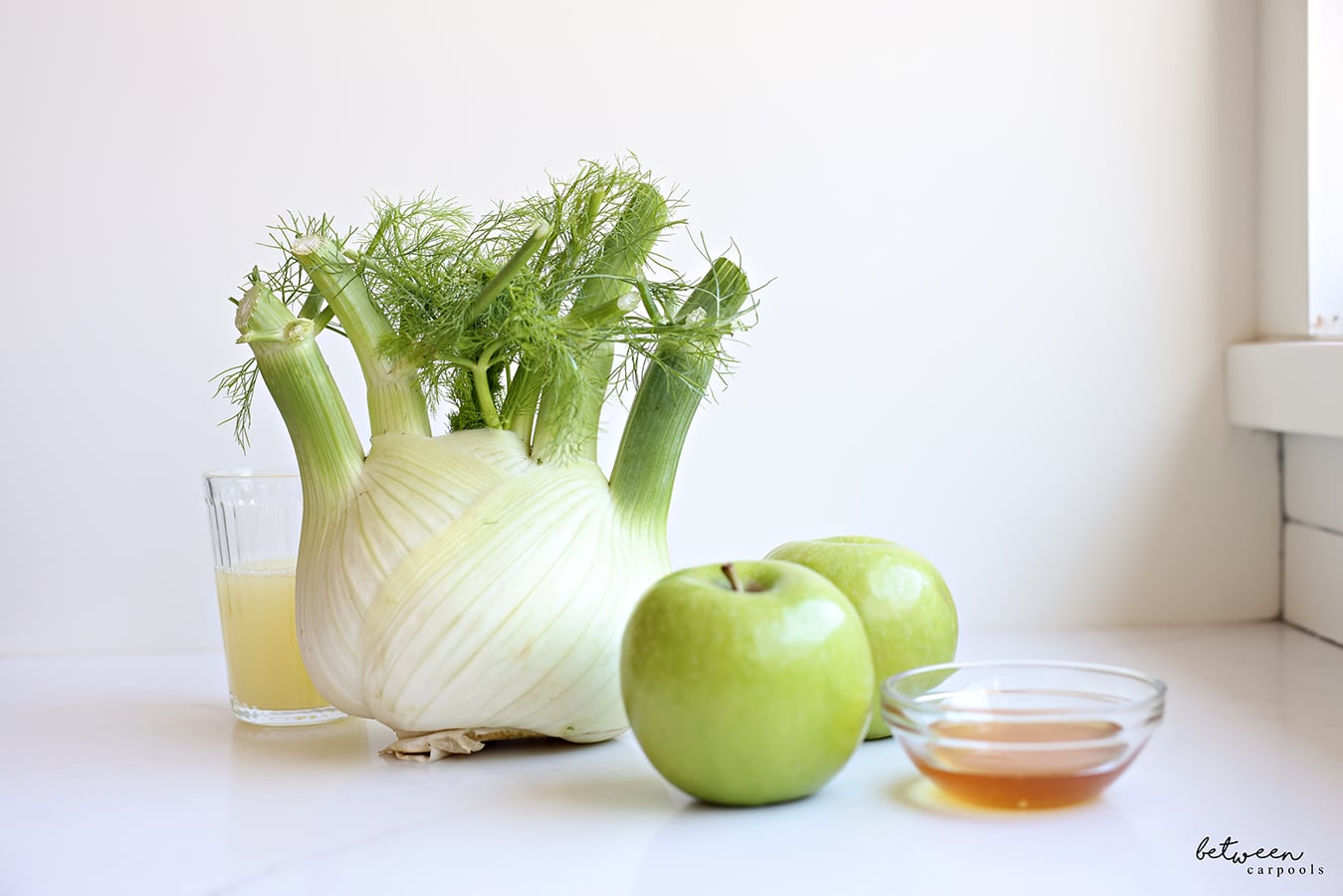 And with the simple, clean ingredients, it can work very well on Pesach, too. Fennel is a vegetable that many people are afraid to use because of its black licorice smell.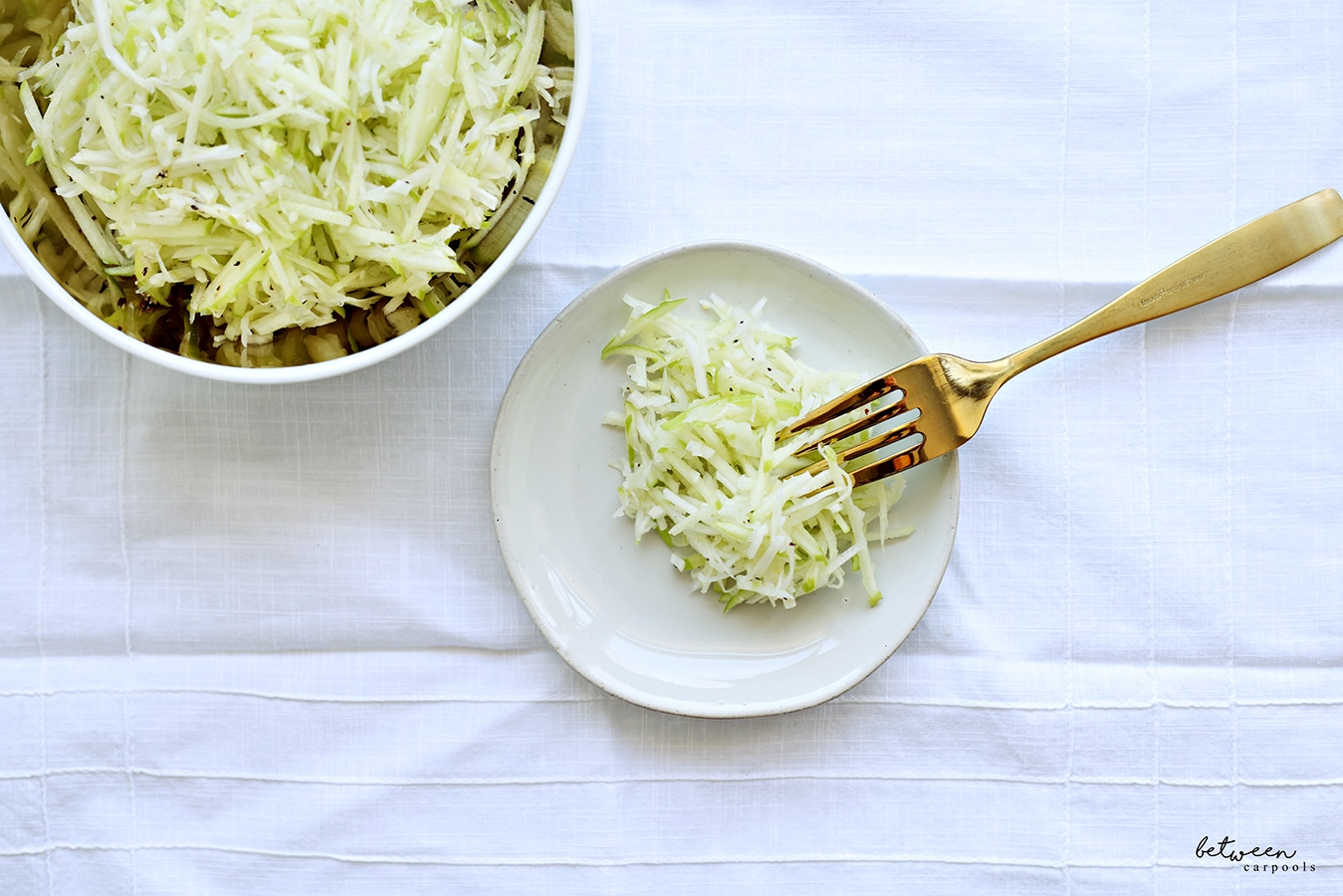 Try it in this salad – you will not taste any licorice! I like to use a mandoline for this salad, but a julienne blade in a food processor should work. (See mandoline tips below.)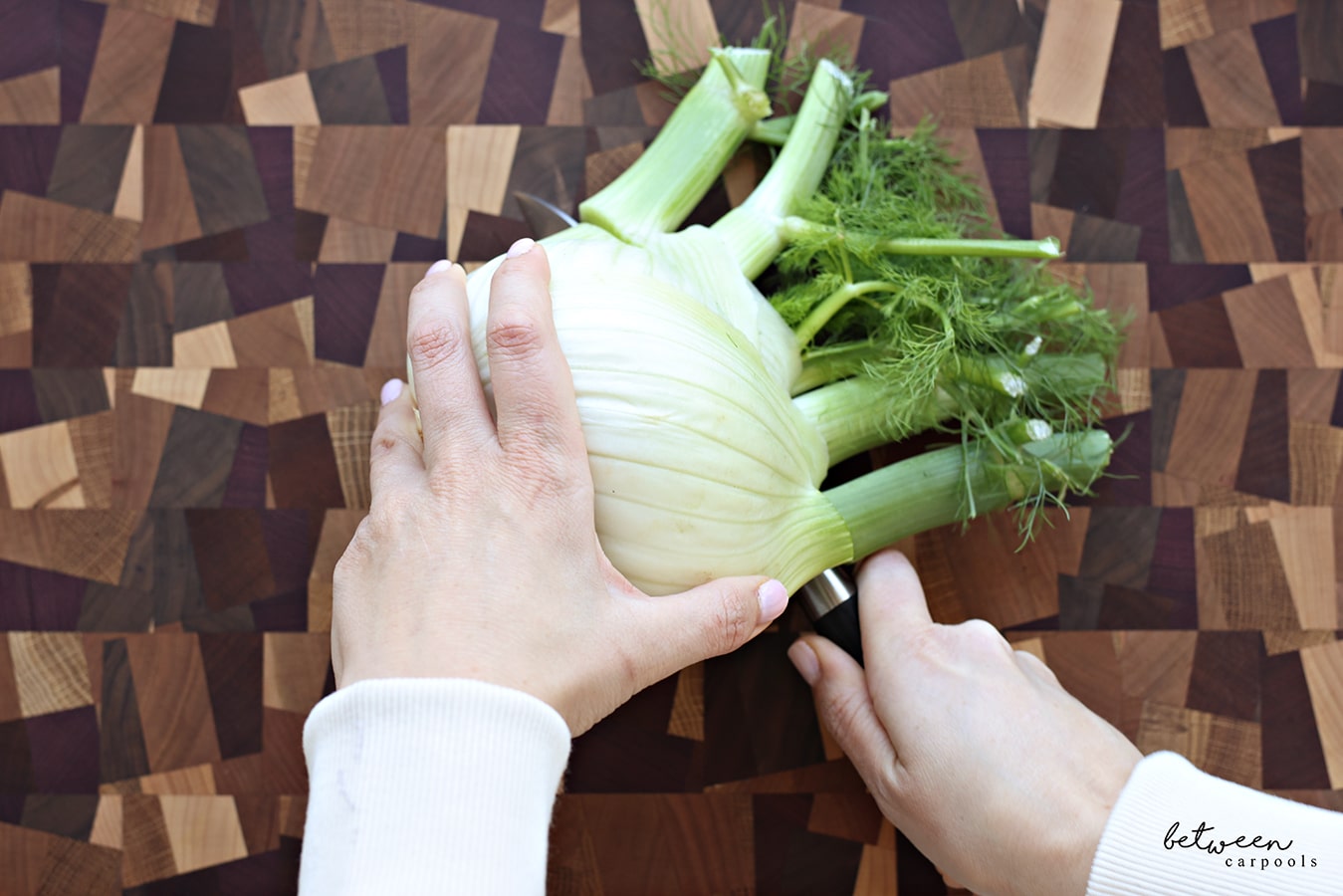 To prepare the fennel, cut off the top and bottom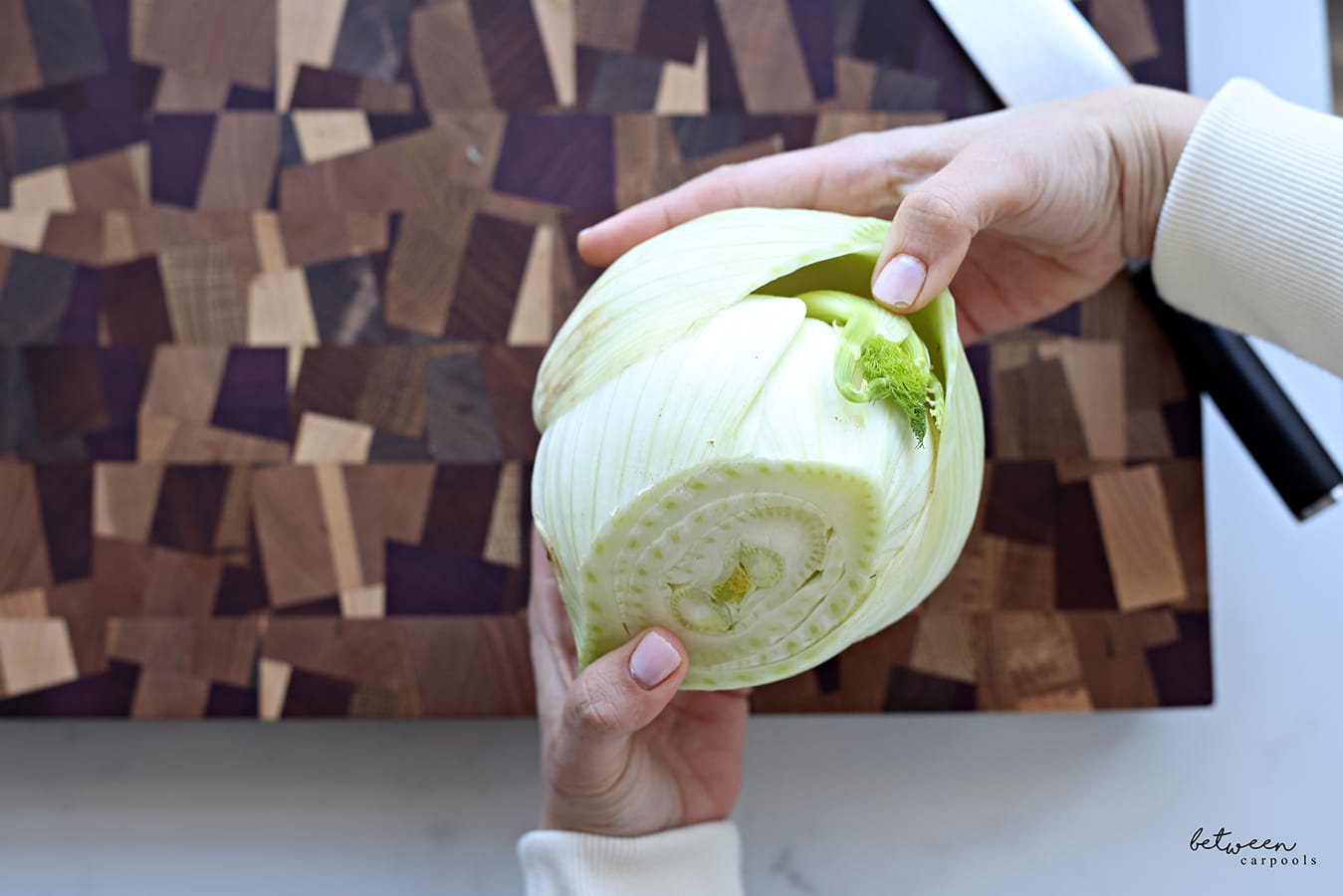 and you can easily remove the outer layer with your hands.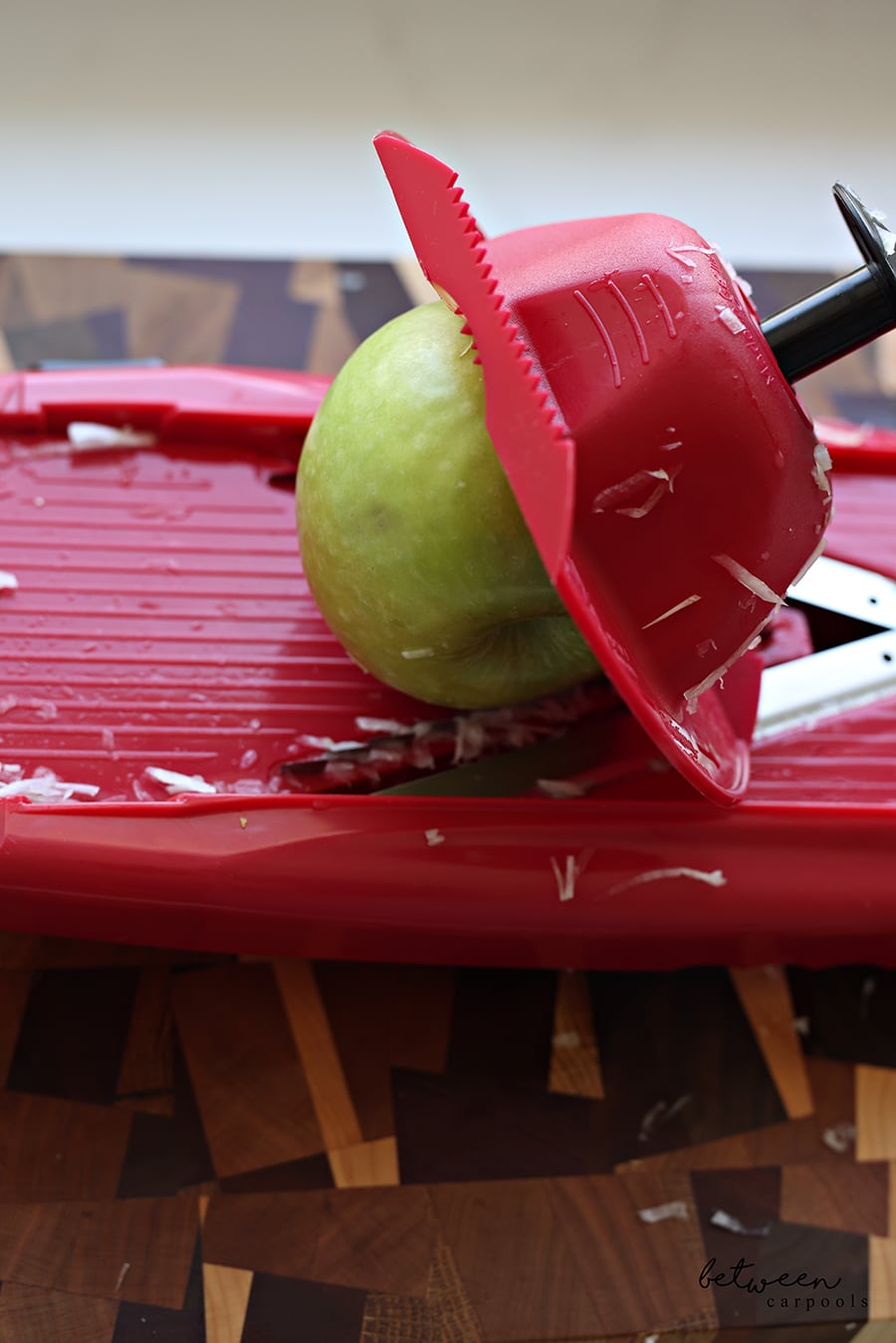 Shred the fennel and green apples (peel on or off – your choice).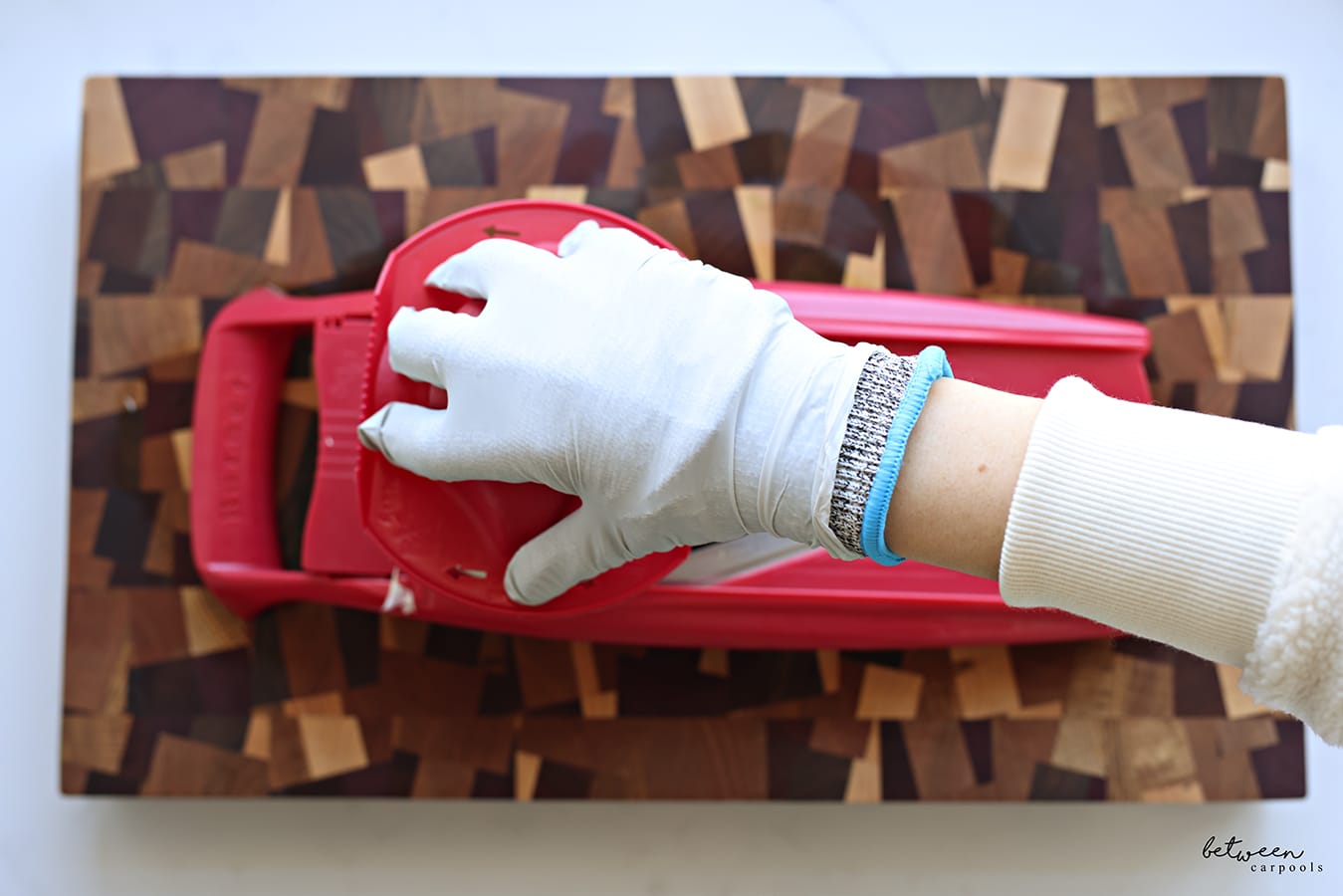 Tips for using a mandoline safely:
always use the included slicing guard, even if you're doing one slice!

I also like to use a 

safety glove 

in case of a slip. Pull a regular kitchen glove over the safety glove to keep it clean and simply store it with the mandoline.
Apple Fennel Slaw
Ingredients
1 fennel bulb
2 green apples
¼ cup lemon juice
2 tablespoons honey
½ tsp kosher salt
pepper to taste
Instructions
Shred fennel and apples. Combine in a mixing bowl. Add lemon juice, honey, salt and pepper and mix. (This is easiest with a gloved hand.)
FOR EXCLUSIVE CONTENT AND A PEEK BEHIND THE SCENES, MAKE SURE TO JOIN OUR WHATSAPP STATUS HERE. JOIN OUR WHATSAPP GROUP AND WE'LL LET YOU KNOW WHEN A NEW POST IS UP!